MUSIC: Featured Musician & Playlist*
Paul Carr - Ginetta M - Ragan Whiteside -
Ray Obiedo - CDs - Gavin Templeton - Helen Sung
---
Paul Carr - Saxophonist, Educator, Bandleader, Composer, Producer
Paul Carr - Saxophonist, Educator, Bandleader, Composer, Producer
Paul, a Houston native and 1985 Howard University graduate, has dedicated his professional career to mastering the saxophone and the art of Jazz. He carries on the Texas tenor tradition espoused by great heroes such as the late Houstonians Arnett Cobb and Don Wilkerson who served as his early idols and mentors. He grew up in inner-city Houston, Texas and was a member of the Kashmere High School Stage Band, whose director, the late Conrad Johnson, is the subject of a documentary, Thunder Soul, produced by actor, Jamie Foxx. Though never having had private music lessons, Paul has received several outstanding musician awards at high school and college jazz festivals. Paul is passionately committed to the education of children and particularly as it relates to the preservation of jazz. In 2002, he founded The Jazz Academy of Music Inc, which hosts summer camps and jazz ensembles for kids throughout the year. Several of his students have been admitted and even received full scholarships to some of the top music schools and conservatories in the country. Paul has recorded 5 CD's, which have been well received by critics and jazz fans alike. His new CD "DC-NYC Organ Sessions" was just release in September, 2014 and as of this writing is #9 on the Jazz Week radio play charts. His CD released in 2013, "Standard Domain," reached #3 on the Jazz Week radio play chart and stayed on the chart for 16 weeks. Paul has toured Russia, Europe, the Middle East, the Caribbean and Central and South America and has shared the stage with many of the greatest names in jazz. In 2010, Paul re-established the East Coast Jazz Festival as the Mid-Atlantic Jazz Festival, and serves as its Executive and Artistic Director. The festival enjoys over 2,000 attendees that travel from states across the U.S. and beyond. Held every Presidents Day weekend in Rockville, MD, the festival incorporates a strong educational component, with a high school band competition and free master classes for students as well as an entertainment component with performances by NEA Jazz Masters, such as Benny Golson, Jimmy Heath, and Roy Haynes, just to name of few. Links: Website, Reverbnation, DC Bebop - MAJF and Paul's DC Bebop page
---
---
Ginetta M (Ginetta's Vendetta) - Trumpeter, vocalist, composer and bandleader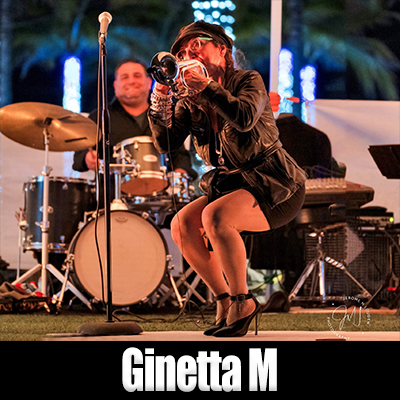 Ginetta says she is an "Italian Gypsy, born there", but came to the U.S. when she was a baby. She began playing trumpet in the third grade at age eight and says "I knew right then that I loved music and the stage!!!" Looking back, she also says "now mind you, I'm only 5 feet tall now... back then I was a little tiny thing. When the music teacher asked what I wanted to play, I said 'Trombone', and he said 'your arms are too short'. Short arms and providence led Ginetta to the trumpet. "Ginetta is an alumnus of North Texas State University where she studied and played most styles of music ranging from classical, jazz, blues and pop to Cumbia, Salsa, Merengue and Funk. She has studied music and been taught to play by trumpet masters Marky Markowitz, Spanky Davis, Ted Curson, Howard McGhee and Allan Colin, to name a few. Over the years Ginetta and her horn have performed with many well known entertainers. She has shared the stage with the Neville Brothers, Charles Neville, Jimmy Buffet, "Tone, Tony, Toni", "two tons of fun", Albert Collins, The Holmes Brothers. "The Boo Radleys", The Phantom Band (Haitian Compa band), Blue Boy (Trinidad Calypso star) and numerous Salsa legends. Ginetta has 3 Billboard world songwriting awards for 3 of her original songs. She received the Ascaplus Award for songwriting, which is awarded yearly and the soul-patrol future Legend of Black Music Award. She also received the Music Liberty Initiative for NYC Musicians, after 9/11. Links: Website, Reverbnation, Facebook, YouTube and DC Bebop page.
---
MUSIC US East -
---
Ragan Whiteside - flutist, vocalist and songwriter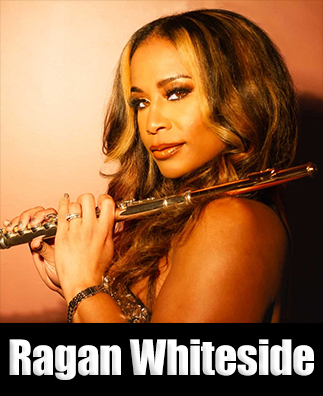 Ragan is originally from Mount Vernon, New York. She began her study of musical at the age of 5. She took piano lessons, played drums, and eventually gravitated to the study of the violin, but in the final analysis, she chose playing the flute and studying classical music. She also discovered a love of songwriting and arranging. Ragan studied at the Cleveland Institute of Music and the Harid Conservatory, where she earned her Bachelor of Music - Performance degree. After graduating, she returned to New York to advance her musical dream, and while there she took a major turn from her chosen path of Classical music to follow her interests for Jazz, Funk, and R&B. In 2006, she won the Capital Jazz Challenge at the Capital Jazz Festival. She returned to the festival in 2007 with a new "critically acclaimed" album, Class Axe. She penned half the songs on the album. It was produced by Pianist/Arranger Bob Baldwin and Engineer/Arranger Dennis Johnson. During her career, Ragan has performed with Earl Klugh, Gerald Veasley, Kirk Whalum, Rick Braun, Eric Darius, Kim Waters, Marion Meadows, and Grammy Award winning opera singer Esther Hinds, and Bob Baldwin. Link: Reverbnation, Website, Jazz Review Interview and DCBebop page.
---
---
Ray Obiedo, Guitarist, Bandleader, Producer and Engineer
Ray is orginally from the San Francisco area, and grew up in East Bay. While music was a persistent influence in his early years, he "didn't begin seriously studying guitar until his last year in high school." Ray became "focused on mastering his instrument and learning the craft of songwriting throughout the 70's and 80's". He began "performing with many of the jazz community's most celebrated stars including legendary jazz organist Johnny "Hammond" Smith, trombonist Julian Priester, Azteca featuring Pete & Sheila Escovedo, Fourplays' Harvey Mason. He toured the world in 1978-79 Herbie Hancock. As a bandleader, he "lead such popular local bands as the fusion ensemble 'Kick' and the funk-rock group 'Rhythmus 21' which showcased many of the Bay Area's leading singers." "As a session player, Ray has worked with artists as diverse as Lou Rawls, George Duke, Brenda Russell, Herbie Hancock, Sheila E & the E Train, Freda Payne, The Whispers, The Delfonics as well as solo albums by jazz trumpeter Eddie Henderson, former Yellowjackets' saxophonist Marc Russo, Meters drummer Zigaboo Modeliste and is highlighted on Grover Washington Jr's last hit cover of the classic single 'Soulful Strut'. "Ray has contributed source music to major motion pictures "Internal Affairs" starring Richard Gere and "A Shock to the System" starring Michael Caine." As a music producer/engineer, he has produced his own album projects and has produced and or engineered a variety of major and independently released CD's. Ray launched his solo recording career on the Windham Hill Jazz label, recording and releasing five contemporary jazz albums; "Perfect Crime" (1990), "Iguana" (1991), "Sticks & Stones" (1993), "Zulaya" (1995) and "Sweet Summer Days" (1997). "Sticks & Stones" "peaked at No. 7 on Billboard's contemporary jazz chart and remained in the top 25 for more than 10 weeks." In 2015, Ray released "There Goes That" with an all-star group of Jazz musicians backing him up, "including Miles Davis alumni Kenny Garrett, percussionist Sheila E, steel pan master Andy Narell and current Santana members percussionist Karl Perazzo and keyboardist David K Mathews." Links: Website, Last FM, Facebook, Youtube, Wikipedia and DC Bebop page
---
MUSIC CD ARCHIVE: ONECD
---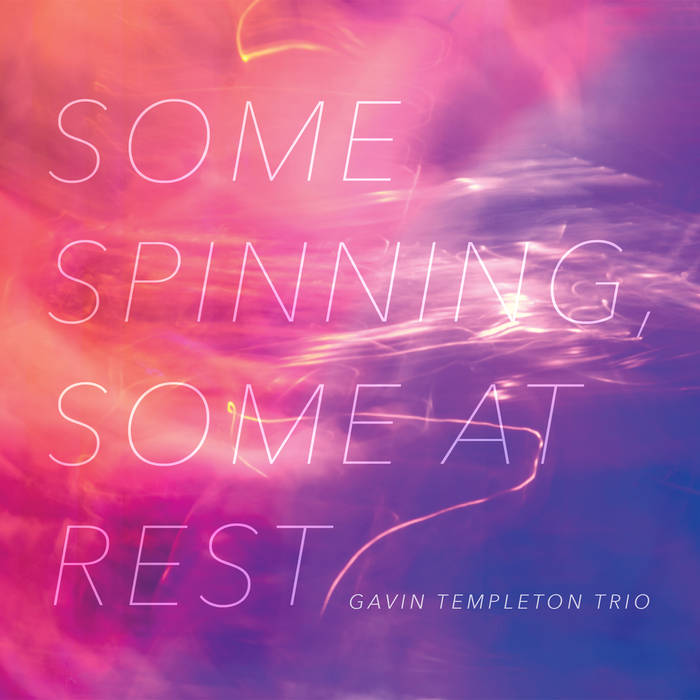 Gavin Templeton - Some Spinning, Some At Rest (2014) "LA alto saxophonist Gavin Templeton's sophomore release as a leader, Some Spinning, Some At Rest represents the values of composition and free-improvising with equal fervor and expertise, and alongside double-bassist Richard Giddens and drummer Gene Coye, Mr. Templeton has documented one of the finest saxophone trio recordings in recent memory. Templeton's soulful, yearning vibrato opens "Exit Row," teasing a raw, primal groove from Giddens' groaning pizzicato and the fulsome architecture of Coye's sticks-on-skins. These two mesh like the gears of a fine Swiss watch, and the leader rides their interlocking motion with a controlled abandon that sends chills down the spine." ~ ROBERT BUSH - AllAboutJazz.com, Facebook, YouTube and Website
---
MUSIC DOUBLE CD ARCHIVE: DOUBLECD
---
Helen Sung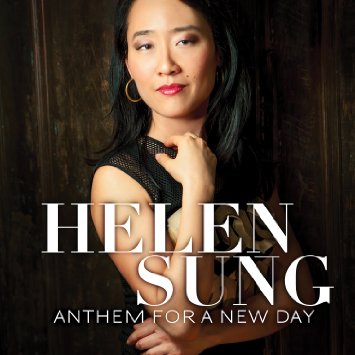 Helen Sung - Anthem For A New Day (2011) "There's a bit of the iconoclast in pianist Helen Sung. Her musical journey began in the classical world, and didn't take its rebellious tangent into jazz until her college years, after a chance encounter with a Harry Connick, Jr. concert, in a "bang on the piano" solo interlude. And then there was pianist Tommy Flanagan's solo on saxophonist Charlie Parker "Confirmation," and Sung was jazz bitten, in the best way. Anthem for a New Day, Sung's sixth album—her first on Concord Records—represents a full blossoming of Sung's talents—as a pianist, band leader, arranger and writer." ~ DAN MCCLENAGHAN - AllAboutJazz.com, Website, Discography, Facebook and YouTube.
---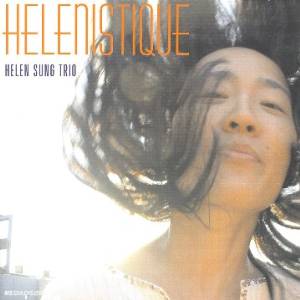 Helen Sung - Helenistique (2006) "New York-based pianist Helen Sung's debut as a leader, Push (Fresh Sound New Talent, 2003), featured mostly original tunes. For her sophomore effort, Sung has chosen some jazz standards, a Prince tune, and one from her own pen, "H*Town," an homage to her hometown of Houston, Texas. In covering jazz standards, one measure of success is how well the artist makes them his or her own. In this very engaging and successful piano trio effort, Sung does just that, breathing life into Rodgers & Hart's "Lover," one of Thelonous Monk's favorites, "Sweet and Lovely," Joe Henderson's classic "Black Narcissus," and Ellington's "Cottontail." She also includes an effervescent take on James P. Johnson's "Carolina Shout" and a quite original and energetic reading of Monk's "Bye Ya."" ~ DAN MCCLENAGHAN - AllAboutJazz.com