MUSIC: FEATURED MUSICIAN & PLAYLIST*
Johannes Linstead - Tim Warfield - Mads Tolling -
Darryl Anders ~ AgapeSoul - David Dyson -
CDs - Keiko Matsui - John Lee Hooker
---
MUSIC INTERNATIONAL
Johannes Linstead - guitarist, singer, songwriter and multi-instrumentalist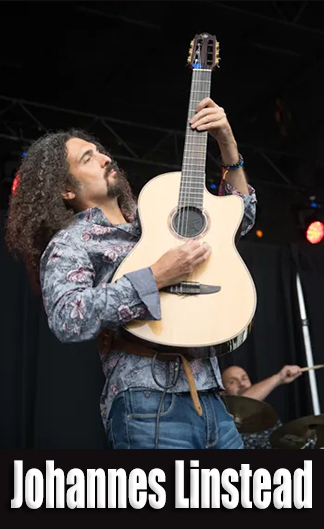 Johannes is from Toronto, Canada and is an award winning musician who plays guitar, piano, mandolin, bouzouki, bass, wood flute and various percussion. He is "recognized internationally as one of best selling guitarist/composers in the nouveau flamenco genre". While growing up, Johannes and his parents spent a lot of time traveling to Spain, Latin America and the Caribbean. Because of his father's interest in Spanish culture, it had a strong influence in all their lives. His mother taught Latin dance. While traveling with his parents in the Caribbean, Johannes was drawn to the music of the islands. He taught himself Spanish and Latin dance. His interest in learning the music lead to his befriending a number of island musicians, which began his musical journey towards learning to play. From his bio: Influenced deeply by the journeys he experienced as a youth, Johannes states: "The integration of the many cultures I have experienced, from Spain, to the Caribbean Islands, to Latin America, have moved me to create new rhythms and sounds. Experiencing these cultures - not just the music but also the people's everyday triumph over adversity - is what inspires my music." Links: , Facebook, Website, Reverbnation and DC Bebop page.
---
MUSIC US East
Tim Warfield - Saxophonist, band leader & educator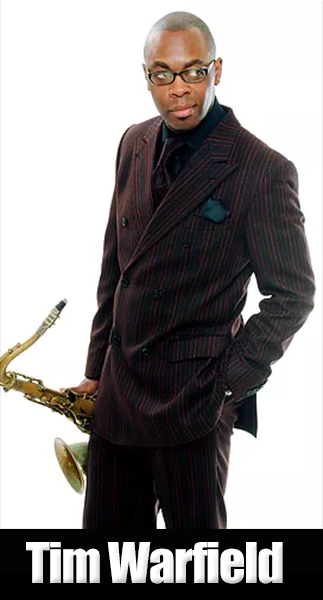 Tim is originally from York, PA. He has played the alto saxophone since the age of nine. He began playing the tenor saxophone in High School, where he played in a number of musical ensembles, from which he received a number of awards for his solo performances. After high school, he attended Howard University in Washington, D.C. for a period of time before becoming a band leader. He has performed with CBS/Sony recording artist Marlon Jordan's Quintet, Jazz Futures (a world touring group), on the Today Show, Bill Cosby's You Bet Your Life (as a member of the house band), and at Ted Turner's 1998 Trumpet Awards. He has shared the stage with "such names as Donald Byrd, Michelle Rosewoman, Marcus Miller, Marlon Jordan, James Williams, Christian McBride, The Harper Brothers, Dizzy Gillespie, Isaac Hayes, Shirley Scott, Jimmy Smith, Nicholas Payton, Charles Fambrough, Eric Reed, Carl Allen, Terell Stafford, Stefon Harris, Orrin Evans, The Newport Millennium All Stars, "Papa" John Defrancesco, Joey Defrancesco, Claudio Raggazzi, Danilo Perez, and others." Tim has released several albums since his debut CD, "Cool Blue," in 1995. His last three releases are "Tim Warfield's Jazzy Christmas," (2012), "Eye of the Beholder," (2013) and "Inspire Me" (2013). He has served "as a board member for the Central Pennsylvania Friends of Jazz as well as an artist-in-residence at Messiah College in Grantham, Pa." In 2012, Tim released " Tim Warfield's Jazzy Christmas." Edward Blanco, at All About Jazz says, "Performing a selection of familiar songs with a heavy contemporary flavor, the music is so straight-ahead in nature that such seasonal tunes like "Let It Snow," "Joy To The World," and "Silent Night," are almost unrecognizable as Christmas music and could easily be part of any playlist throughout the year." Links: Messiah College, Facebook, YouTube, Discography and DC Bebop page.
---
MUSIC US West
Mads Tolling, Violinist, Violist and Composer
Mads was born and raised in Copenhagen, Denmark. At the age of 20 he came to the United States to "pursue jazz studies". He attended the Berklee College of Music in Boston, Massachusetts where he graduated summa cum laude from the Berklee College of Music in 2003. While at Berklee, Mads was recommended to join Stanley Clarke's band by renowned jazz violinist Jean-Luc Ponty. "Since then, he has performed more than 100 concerts with Clarke worldwide, including the Newport Jazz Festival and the Hollywood Bowl." Mads is a member of the Grammy Award-Winning "Turtle Island Quartet". Mads "has received Denmark's Sankt Annae's Award for Musical Excellence as well as grants from Queen Margaret, the Sonning Foundation and the Berklee Elvin Jones Award. He has performed with Paquito d'Rivera, Kenny Barron, Joe Lovano, Stefon Harris, The Assad Brothers and Leo Kottke." He is an accomplished composer with three recordings of original material, one features the well-known pianist JoAnne Brackeen. Another with vibraphonist Dave Samuels and the third on RMB singer Teena Marie's recording "La Dona". He has contributed numerous arrangements and compositions to the Turtle Island Quartet's repertoire. Mads is viewed as "a thriving force in the educational aspects of jazz and improvisation. He has been active as a Yamaha clinician and has been involved in workshops, coachings and master classes throughout Canada and the U.S." Links: website, Facebook, Wikipedia, Discography and DC Bebop page.
---
MUSIC BANDS
Darryl Anders ~ AgapeSoul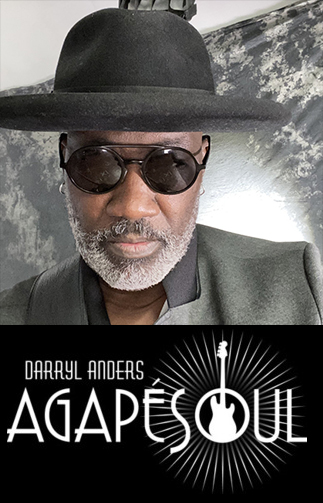 AgapeSoul is a "Modern Soul band" based in the San Francisco Bay Area." Led by bassist / producer Darryl Anders, the band delivers a musical experience that is all about Love, Soul …and undeniably funky grooves, destined to stand the test of time." Before becoming a bandleader, Darryl earned his reputation by performing as a bass "sideman," and over the years, has performed with Tower of Power, Narada Michael Walden, Zigaboo Modeliste, Booker T. Jones, Joyce Cooling, Bonnie Hayes, Ledisi and many others. AgapeSoul is Darryl Anders (bass/vocals), Indra Jones (vocals), Zoe Ellis (vocals), Aaron Green (drums), Lynette Williams (keys), Cam Perridge (guitar), Vince Lars (sax), and special guest Martin Luther (vocals). "Believe in Love," is AgapeSoul's debut album, with seven original songs and two covers. Darryl Anders ~ AgapeSoul, can be seen and heard performing in venues in and around the San Francisco Bay area. Links: Website, Facebook, Facebook Bandpage, ReverbNation, Jazz Network, YouTube Channel and DC Bebop
---
MUSIC DC Scene
David Dyson: Bassist, Songwriter, Arranger and Producer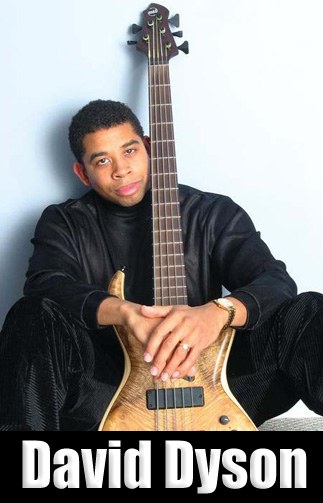 David began playing the bass when he was 12. He played bass in school, church, local bands and participated in studio sessions with local gospel artists. He followed his musical dream, attending and graduating from the Berklee College of Music. After which, he was the bassist for Saxophonist Walter Beasley. In January, 1989, he was called to audition for Maurice Starr (Producer of New Kids On the Block) and was hired as the bassist the for the show and eventually rose to the position of musical director. Since then he's toured and worked with artists such as Kirk Whalum, Bob James, Chico Freeman, Tim Hagans, Terumasa Hino, Jonathan Butler, Me'shell N'degeocello, Rick Braun, and Najee to name a few. He can be heard backing many musicians on albums. Over the years, he has released a few albums of his own. He recorded "Soulmates" (1999), he also joined Trumpeter Tim Hagans and producer Bob Belden to write and record two CD's in that same year. In 2004, he released "The Dawning," on his own label "Lohandfunk," and released his third CD "Unleashed!" in 2008. David often performs with Pieces of a Dream and is featured on several of their CD's. He performs worldwide. Catch a performance at a venue near you. Link to Website, Facebook, Reverbnation, YouTube, Discography and DC Bebop page.
---
MUSIC CD ARCHIVE: ONECD

Keiko Matsui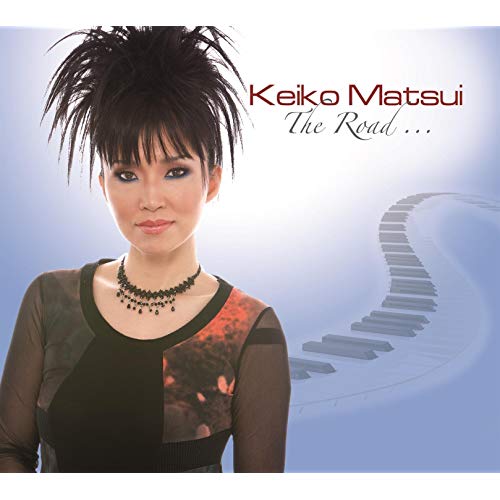 Keiko Matsui - The Road (2015) "Keiko Matsui is a master on the piano or the keytar, and she's demonstrated her technical skills both on record and onstage-especially during her remarkable four-hand piano gigs with Bob James. But throughout her distinguished career, Matsui hasn't been overly concerned with garnering recognition for her virtuosity. The Tokyo-born artist, although often placed in the contemporary-jazz category, has always been more about inspiration and hope. Her lovely runs on the ivories have shuttled her to the top of the new-age charts." ~ Brian Soergel - JazzTimes.com, Discography, Facebook, Website and Wikipedia
---
MUSIC CD ARCHIVE: DOUBLECD

John Lee Hooker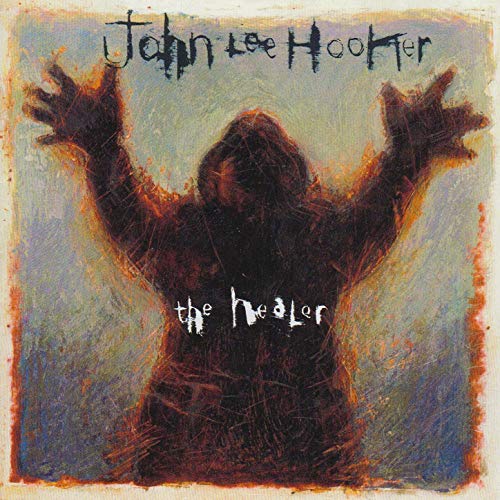 John Lee Hooker - The Healer (1989) "The Healer was oddly a major mainstream breakthrough for John Lee Hooker. The album was one of the first to feature a wide array of guest stars, including Bonnie Raitt, Los Lobos and Carlos Santana. The album immediately captured widespread media attention because of all the superstar musicians involved in its production and has to date been John Lee's most successful release. Recorded in analog and mixed to 1/4" 15ips analog tape, the sound is better than almost any other Hooker recording. Transferred from the original 1/4" analog tapes by Bernie Grundman using Classic's "all tube" cutting system, gives this release a warmth and comfort it has never had. If you're a John Lee Hooker fan then this a must! Great sound and classic Hooker guitar and vocal performances." ~ Dr. T - mississippimoan.blogspot.com, CD Discography and MySpace page and Wikipedia.
---

John Lee Hooker - Boom Boom (1992/2007) "In 1989, blues legend John Lee Hooker enjoyed a career revival in the wake of the release of The Healer. Produced by slide-guitarist Roy Rogers, and with a little help from friends like Bonnie Raitt, Robert Cray, and Carlos Santana, the album featured enough contemporary guest stars to attract a young audience unfamiliar with Hooker's enormous blues history. After a decade of sporadic recording (and relative obscurity), Hooker was suddenly a hot property again, and The Healer earned the bluesman a Grammy Award." ~ Reverend Keith A. Gordon - About.com
---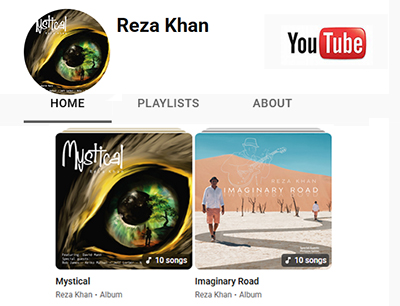 ---
MUSIC CD ARCHIVES:
DOUBLECD - SINGLES - ONECD