MUSIC: Featured Musician & Playlist*
Sal La Rocca - Larry Mitchell - Russ Hewitt - Janine Gilbert-Carter - CDs - Gerry Gibbs Thrasher Dream Trio - Jessy J
---
Sal La Rocca - Bassist, composer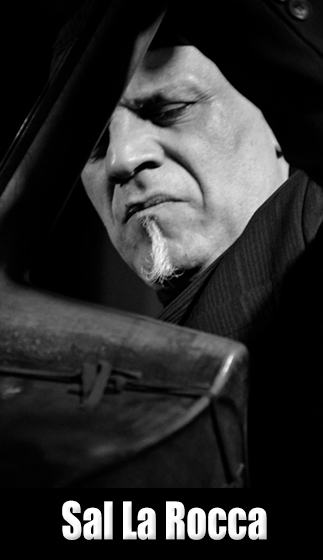 Sal is originally from Seraing, Belgium, near Liège. He was first a Rock guitarist, but switched to the bass as his instrument of choice after hearing (for the first time) music by several jazz greats. After switching, he taught himself how to play by the age of 23. Over time, he become one of the most "in demand" double bassists in Belgium and in the European theater. Starting in the mid 80's, Sal has toured and performed with a wide array of musicians on the European continent. The 90's saw him expanding his presence with world tours. His list of celebrity musicians he performed with continued to grow, adding well known names like Lee Konitz and Toots Thieleman to his musical resume. During his career, Sal has recorded on numerous albums. In 2003, he released his first album "Latinea". Around this time, Sal became the official bassist of singer Anne Ducros, playing, recording and touring with her group for several years. In 2007, he became the bassist for pop rock group Vaya Con Dios. Sal participated in both a European and world tour with the group. In 2010, he was bassist for the Steve Grossman Quintet performing at the Dinant Jazz Night Festival. In 2011, he joined the Gregory Houben Quintet. Sal met American singer Denise King through French pianist Olivier Hutman. They formed a trio that performed in what is referred to as the Benelux States (Belgium, the Netherlands and Luxembourg) and France. In 2013, Sal released his second album "It Could Be The End" (featuring a number of original compositions) through Igloo Records. Sal can be experienced live with his, and other groups at numerous world venues. Links: Website, Facebook, Reverbnation, SoundCloud, YouTube and DC Bebop.
---
MUSIC US East -
---
Larry Mitchell - solo artist, sideman, songwriter and music producer

Nate Birkey - Composer, trumpeter and vocalist . Larry is a "self-taught" guitarist, and one article says he "started playing guitar at age 9, after his Mom threw his drumset out the window." Her action paired Larry with the guitar. His mastery of the guitar won him the New York City "Limelight guitar solo contest (Twice!), in both 1986 and 1987. Larry's expertise garnered recognition, from which he was chosen to tour with Spanish/Italian artist Miguel Bose in 1989. Larry released his first (self-titled) "Larry Mitchell" CD in 1990 on the Grude BMG label. He was a feature guitarist in 1991 on Ric Ocasek's "Fire Ball Zone" Cd and can be seen performing on the "Rockaway" music video from the album. In 1999 Larry was awarded the San Diego Music Awards "Best Pop Jazz artist". He has numerous endorsements, with the most notable being Ibanez Guitars, D'Addario Strings, and DiMarzio Pickups. Since the release of his debut CD, "Larry Mitchell" (1990) , he has released several other guitar instrumental albums over the years. Mind Body Soul (1993), Escape (1995), Temptation (1996), Insatiable (1999), Sonic Temple (2008) and Rhythm of Life (2013). Links: Website, Facebook, Reverbnation, NAMM Show, Discography, YouTube and DC Bebop page.
---
---
Russ Hewitt - Guitarist, songwriter
Russ has been playing guitar since he was eleven. He said he used to do whatever his older brother would do, so when his brother began playing guitar, he picked it up as well. When he was 14, his brother gave up playing and sold him his equipment, and it was at that point he seriously pursued his love of music. Russ said he spent his "formative years learning rock and heavy metal through guitar tabs, videos" and anything he could "get his hands on." A lot of his favorite rock players from that time were also into classical guitar, which introduced him to the style. This eventually lead him to pursue and receive a degree in Classical Performance from the University of North Texas. Russ explains his style of play is "not true flamenco, jazz, Latin jazz, Cuban or Brazilian, but a fusion of styles, sometimes combined together simultaneously. Russ has released two of his own CD's Bajo el Sol (2008) and Alma Vieja (2011). Russ is working on a few projects, which will be released in the near future. Links: Reverbnation, MySpace, Facebook, Website and DC Bebop page.
---
---
Janine Gilbert-Carter - Vocalist
Music, in all its forms, has been a part of Janine's life from the beginning. She was introduced to gospel, Jazz and blues at a very early age by her parents and grandmother. Her "musical journey" began in the church as a member of the choir in Aliquippa, PA. From her singing there, opportunities to sing expanded with "solo performances as a member of the Bach Choir of PA, which performed for some of Braodway's most exciting musicals," and she continued to pursue music as a life goal. Janine moved to the Washington DC area in 1988. In the summer of 1996, She launched her career with a performance at the New Genesis Baptist Church. Since then she has performed as a soloist or with groups in the DC area. She has shared the stage with notable artists such as Tramaine Hawkins, Oleta Adams, Regina Bell, Ann Nesby and Donnie McClurkin and Sweet Honey in the Rock for WPAS's Annual Gospel concert held at the Kennedy Center in Washington, DC." She has performed at many DC jazz venues over the years. During her jazz performances, "she has shared the stage with area-wide jazz musicians like pianist Aaron Grave, Vince Smith, Eric Byrd, Chris Grasso and Ron Elliston; bassist Wes Biles, James King, Saxophonist Paul Carr and percussionist Nasar Abady, Jeff Neal and the late Ricky Loza and Mike Smith." Janine's style has earned her recognition through the awards received at numerous competitions. Her discography on CD Baby: "Good Spoke To Me" (2003), "In the Moment" (2003), "A Song For You" (2006), In A Silent Tear (2009), and "At Last" (2013). Janine can be seen at Laporta's Restaurant in Old Town Alexandria, VA every Thursday night, and at venues in the wider DC area, and abroad when she is touring. Links: Website, Reverbnation, Facebook Sonicbids, YouTube, and Discography, DC Bebop page.
---
MUSIC CD ARCHIVE: ONECD
---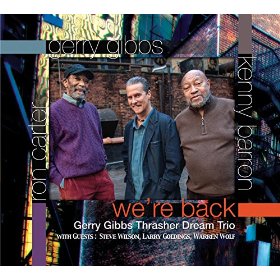 Gerry Gibbs/Ron Carter/Kenny Barron - Gerry Gibbs Thrasher Dream Trio (2014))
"For his seventh album as a leader, relatively unsung drummer Gerry "The Thrasher" Gibbs enlists two revered jazz veterans as rhythm-section partners, bassist Ron Carter and pianist Kenny Barron. Both were childhood heroes to Gibbs; he was 10, in 1974, when he first heard Carter, and 11 when he heard Barron, courtesy of albums bought at a used-records store in California. So why not call the group his dream trio? Fortunately, the session isn't merely a document of hero worship. Instead, the three connect as equal partners, with Barron and Carter, who figure heavily in each other's discographies, livening Gibbs' compositions." ~ Jazz Times and Website
---
MUSIC DOUBLE CD ARCHIVE: DOUBLECD
---
Jessy J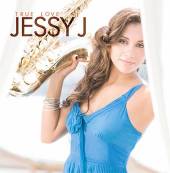 Jessy J - True Love (2009) "she is back with her sophomore effort 'True Love'. It moves Jessy J closer yet to her Latin heritage while again drawing heavily on Paul Brown's talents as a writer, producer and performer. With stellar contributions from bass player Roberto Vally, keyboard maestro Gregg Karukas and drummer Sergio Gonzalez, 'True Love' is already well on the way to emulating the success of 'Tequila Moon'.'. Out on Peak Records in the USA and due for release in the United Kingdom on September 28 'True Love' confirms that Jessy J has claimed a unique position in the welcoming hinterland that lays somewhere between smooth and Latin jazz." ~ Smooth Jazz Therapy, CD Discography, Website, and MySpace Music page.
---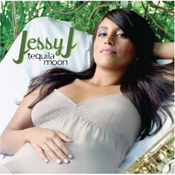 Jessy J - Tequila Moon (2008) "Listening to... Jessy J weave magic with her soprano saxophone as she plays the lyrical "Running Away," which she co-wrote with Brown, and then opting for a tenor-voiced horn on Leon Russell's "Song For You," one must ask the question: If she is already this good, how great can she become? Like Mindi Abair, Jessy J is able to serve up evocative phrases that transcend the jazz and pop genres, and in Jessy J's case, she add some gentle Latin spices. From the opening track "Tequila Moon," until the last notes of "Song For You" fade gently into the twilight, Jessy J's music will charm you and hold you as a willing captive under its enchanting spell. " Joe Montague - Jazz Police