CD RACK
Joe Farrell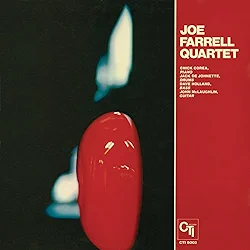 Joe Farrell - Joe Farrell Quartet (1970) "Joe Farrell, known in the '60s as a solid hard bop tenor saxophonist, branched out in the '70s. On this near-classic album, Farrell switches between tenor, soprano, flute, and even oboe while being joined by a rather notable backup crew: keyboardist Chick Corea, guitarist John McLaughlin, bassist Dave Holland, and drummer Jack DeJohnette. In addition to a famous version of McLaughlin's "Follow Your Heart," the material includes originals by Farrell and Corea, and the leader makes a strong impression on each of his horns. " ~ Scott Yanow- Allmusic.com, Wikipedia
---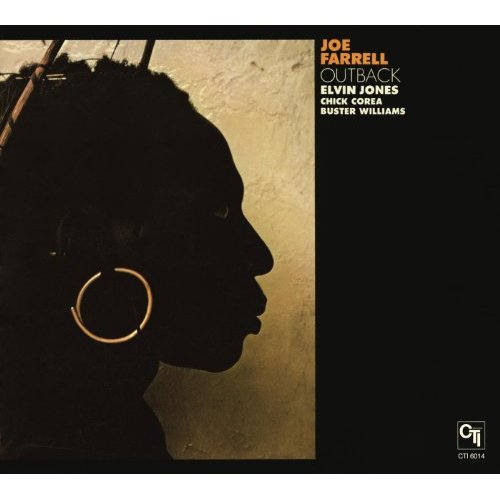 Joe Farrell - Outback (1970) "Outback is the second and finest of Joe Farrell's dates for Creed Taylor's CTI label. Recorded in a quartet setting in 1970, with Elvin Jones, Chick Corea, and Brazilian percussionist Airto Moreira, Farrell pushes the envelope not only of his own previous jazz conceptualism, but CTI's envelope, as well. Outback is not a commercially oriented funk or fusion date, but an adventurous, spacy, tightrope-walking exercise between open-ended composition and improvisation. That said, there is plenty of soul in the playing. Four compositions, all arranged by Farrell, make up the album. The mysterious title track by John Scott opens the set. Staged in a series of minor-key signatures, Farrell primarily uses winds -- flutes and piccolos -- to weave a spellbinding series of ascending melodies over the extended, contrasting chord voicings by Corea. Jones skitters on his cymbals while playing the snare and tom-toms far more softly than his signature style usually attests. Airto rubs and shimmers on hand drums, going through the beat, climbing on top of it, and playing accents in tandem with Farrell in the solo sections." ~ Thom Jurek - AllMusic.com
---
John Pizzarelli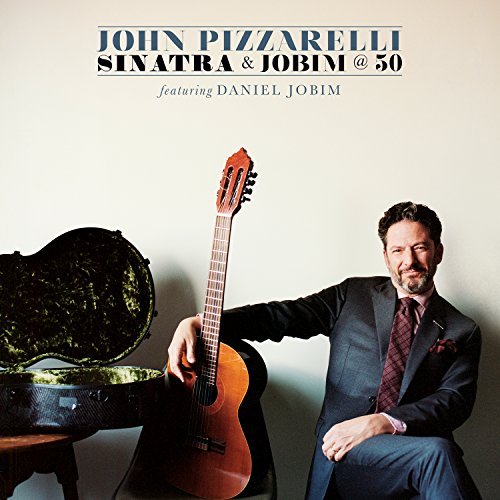 John Pizzarelli - Sinatra & Jobim @ 50 (2017) "Pizzarelli's recording Sinatra & Jobim @ 50 is a quiet, breezy affair of lilting Brazilian rhythms and melodies played by a crack team of musicians. While Pizzarelli faithfully recreates much of the original recording, he wisely avoids "The Girl from Ipamema" and adds "Antonio's Song" and "Canto Casual." His singing and guitar playing are of the level we have come to expect of Pizzarelli, who has matured fully into this role of keeper of the flame for this flavor of jazz music. Of note are pianist Helio Alves ("The Frank Sinatra of the tenor saxophone"). These two men provide the quiet heat and humidity that lay below Pizzarelli's superb Portuguese. The combination of "Meditation" with "Quiet Night of Quiet Stars" is inspired and perfectly functional as is the pairing of "If You Never Come to Me" and "Changing Partners." Yes, 1967 was a very good year. " ~ C. MICHAEL BAILEY - AllAboutJazz.com , Wikipedia, Facebook, YouTube and Website.
---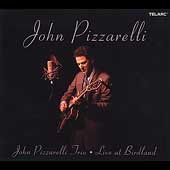 John Pizzarelli Trio - Live At Birdland (2003) "This is a wonderful, warm-hearted, and effortlessly virtuosic live recording by one of the finest living exponents of pre-bop small-ensemble jazz. With pianist Ray Kennedy and bassist Martin Pizzarelli (and on two songs joined by vocalist Grover Kemble), singer and guitarist John Pizzarelli runs through a generally lightweight but thoroughly charming set of standards, homages, funny stories, and the occasional original tune; the fast tunes are light and frothy, the ballads smooth and gentle, and even the moments that are less than utterly inspired work together with the album's highlights to create a very satisfying whole. " ~ Rick Anderson - allmusic.com
---
Euge Groove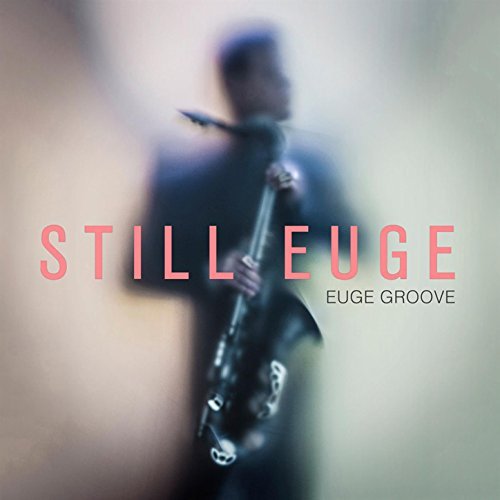 Euge Groove - Still Euge (2016) " Euge Groove is back with his tenth album and his fifth for Shanachie Entertainment. His new album Still Euge (2016) is a commitment to his musical roots, the genre with which he is grown and his own person as professional musician... When spiritual loveliness is a tone, then Euge Groove hits it right on the opening Twelfth Night. His soprano sax sounds like a joyful singing bird, completely unbridled, no compromising, but exuberant in its transgression. The title song takes off with a jamming B3 before Euge blows his tenor sax. Making old school to something new or carrying the flame of jam into the future is his intention. " ~ Smooth-Jazz.de, Website, Facebook, Wikipedia and YouTube.
---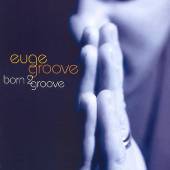 Euge Groove - Born 2 Groove (2007) " Co-produced once again by Groove and Paul Brown, Born 2 Groove shows the saxophonist's creativeness is only getting better with age. Sure, there are the trademark Euge-isms: the saxophone growl, the sustained note at the beginning of a song. But it's the omnipresent hooks and the inspired soloing that make it a top-notch smooth-jazz sax CD. It's nigh impossible not to bump into R&B sax CDs at each turn, and Born 2 Groove is the rare bird that's smooth but based on rock, pop and, yes, gospel. "Slow Jam" is a highlight, a dizzyingly beautiful ballad on par with a gem titled "Last Song" on his debut CD in 2000. And the title track is a barnburner on par with his most exhilarating uptempo hits: "Get 'Em Goin'," "Livin' Large" and "Rewind." Two vocal tracks that-get this-actually belong on the CD are stellar. Ollie Woodson's well-worn vocals are captured on Al Kooper's blues-gospel lament "I Love You More Than You'll Ever Know," which Donny Hathaway sang the hell out of. Woodson does the same. And underused vocalist Jeffrey Osborne teamed with Groove for the original "Baby If You Only Knew (What I Could Do)," a 1970s soft R&B-type scorcher suitably dressed up in 2007 fashion." ~ Brian Soergel - JazzTimes.com.
---
Dave Stryker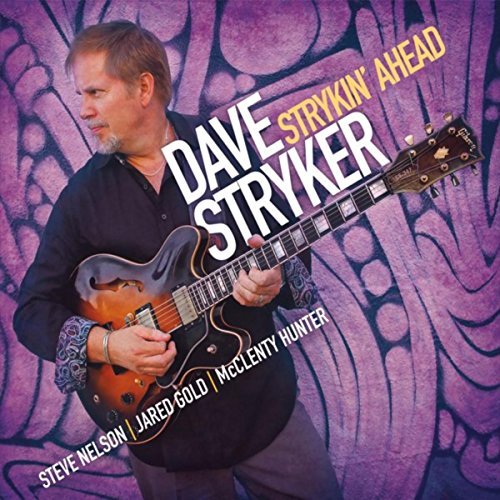 Dave Stryker - Strykin Ahead (2017) "Hot on the heels of his 2016 release, the soul and rock infused Eight Track II comes Dave Stryker's punningly titled Strykin' Ahead with a mix of standards and Stryker originals. Following the lively opener, "Shadowboxing," a Stryker original, comes a rather more sedate version of Wayne Shorter's "Footprints" followed by Stryker's "New You" in which both Steve Nelson and Jared Gold provide imaginative, swinging solos backed by McClenty Hunter's solid drumming. A dreamy interpretation of Billy Strayhorns "Passion Flower" is given a subtle bossa nova beat by Hunter. "Strykin' Ahead" is a helter skelter affair where Stryker shows his mettle with a flurry of fast and fluid notes breaking out immediately after the head. To some extent Stryker sounds not unlike the late Johnny Smith in his considered and articulate style, which is no bad thing, but Stryker has his own unique voice too." ~ Roger Farbey - AllAboutJazz.com, Website, Wikipedia and YouTube.
---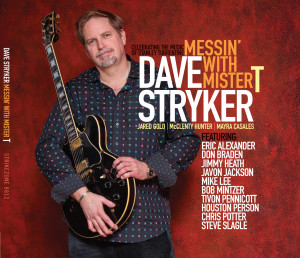 Dave Stryker - Messin' With Mister T (2015) "The Mister T in question is sax-player the late Stanley Turrentine. US guitarist Dave Stryker played in his band for 10 years from the mid 80s. This album features Stryker's organ trio on 10 tracks, each with a different tenor-player, each keen to add to this tribute to the much-admired Turrentine... Mr T himself would surely have enjoyed this heartfelt tribute: each sax player has his own distinctive sound and the trio has a soulful sense of swing. This is a very fine album that definitely gets my vote." ~ Alison Bentley - LondonJazzNews.com
---
Sade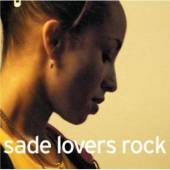 Sade - Lovers Rock (2000) "In the past eight years, many talented female artists have topped the music charts. Some, although young, have overwhelmed us with extraordinary vocal ability, while others have shocked us with daring lyrics and punchy dance rhythms. Regardless of style or ability, today's female artist faces the challenge of not only selling CDs, but also establishing herself as a viable commodity worthy of future investment. Unfortunately, when taking time away from the public to create and/or recuperate, many lose touch with their audience and are no longer sought after. Such is not the case for Sade Adu. Ever since Sade's last hit in 1993, she continued to hold a dust-free space in many of her listener's music collections. Finally such a vacancy can be filled with her latest project, Lovers Rock." ~ popmatters.com, Facebook, YouTube and Website.
---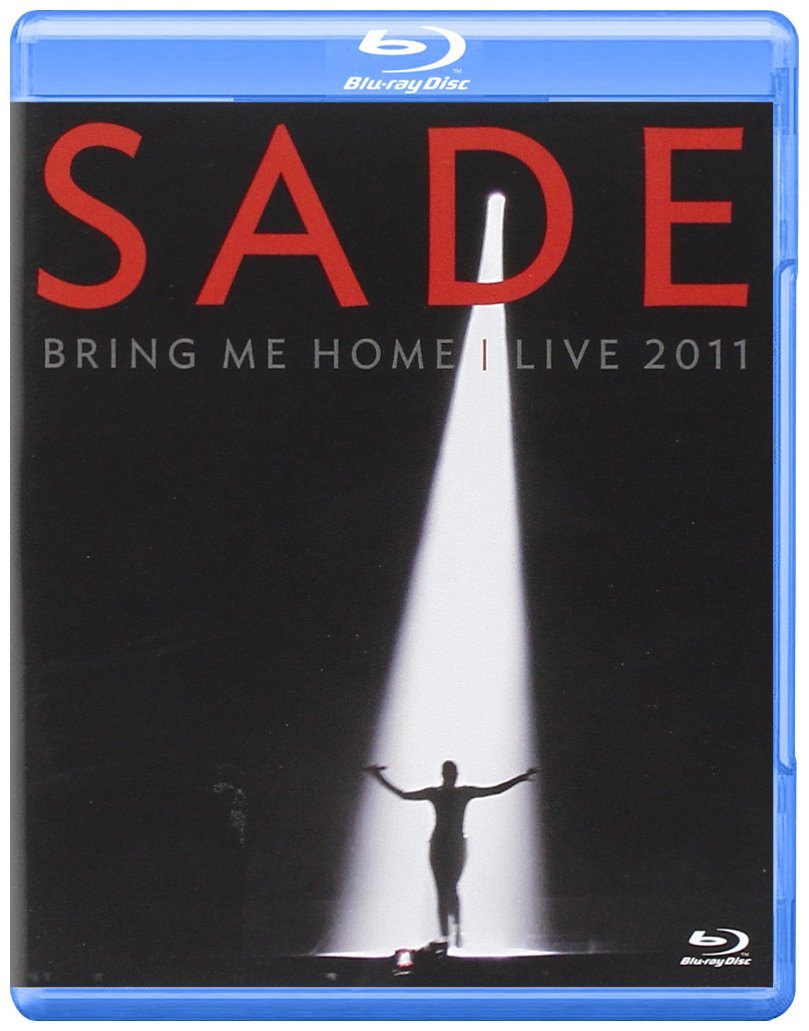 Sade - Bring Me Home - Live 2011 (Blu-ray) (2012) "After nearly three decades of making music, Sade Adu still has a hard time letting fans in, preferring to limit her press ops and take decade-long stretches between new album releases. But the British-Nigerian singer and her band are inching back towards the spotlight with the May 22nd DVD/CD and Blu-ray release of Bring Me Home - Live 2011, which chronicles their mega-successful Sade Live tour. The 54-date trek touched down in Europe, America, Australia and Asia and celebrated Sade's platinum-certified 2010 LP, Soldier of Love." ~ Steven J. Horowitz - Rollingstone.com
---
Jon Faddis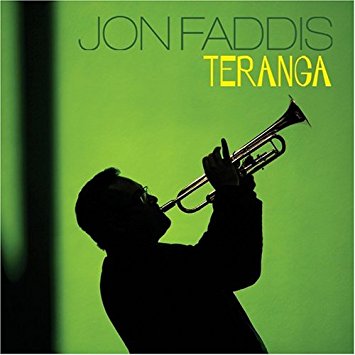 Jon Faddis - Teranga (2006) ""Teranga" is the word for hospitality in the Wolof language of Senegal, and on his release of the same name, Jon Faddis invites you into his musical world. Faddis (trumpet and flugelhorn) is joined by pianist David Hazeltine, bassist Kiyoshi Kitagawa and drummer Dion Parson, as well as several guests: Alioune Faye (sabor), Abdou Mboup (djembe and talking drum), Russell Malone (guitar), Gary Smulyan (baritone saxophone), Frank Wess (alto flute) and Clark Terry (flugelhorn and vocals). All but one of the compositions are originals by Faddis. " ~ MARCIA HILLMAN - All About Jazz, Website, Wikipedia, Facebook and YouTube
---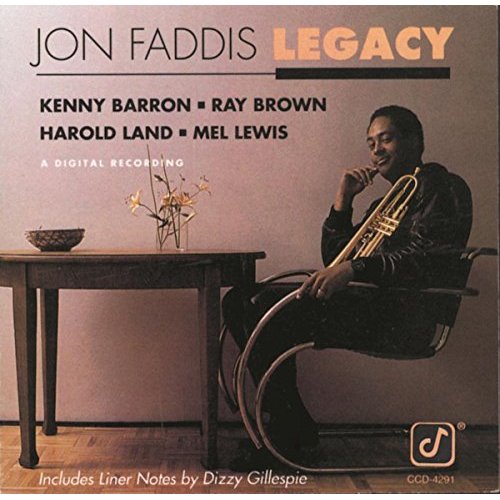 John Faddis - Legacy (1985) "After too long a period in the studios, talented trumpeter Jon Faddis returned to jazz with this brilliant effort. Best known for his ability to closely emulate his idol, Dizzy Gillespie (far from an easy feat), Faddis pays tribute to Gillespie with "Night in Tunisia" and "Things to Come." However, he also does a close imitation of Roy Eldridge on "Little Jazz," pays homage to Louis Armstrong on "West End Blues," shows sensitivity on Thad Jones' "A Child Is Born," and performs three other numbers. With the assistance of tenor saxophonist Harold Land, pianist Kenny Barron, bassist Ray Brown, and drummer Mel Lewis, Jon Faddis is in superb form throughout this outstanding release, his definitive recording. " ~ Scott Yanow - AllMusic.com
---
Elaine Elias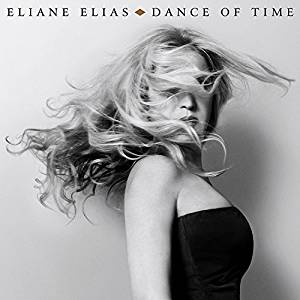 Elaine Elias - Dance of Time (2017) "As a vocalist, the Brazilian Eliane Elias radiates as much starry smooth-jazzy hipness as Diana Krall, but as an improvising pianist she's in a different league: a wellspring of polished bebop lines and skittish flourishes. Jazz hardliners might shy away from the purr of her sultry vocal sound, but the smart thing about this reappraisal of her long career is that her piano spontaneity coaxes and illuminates the music at every turn. Elias's trumpeter ex-husband Randy Brecker and Steps Ahead vibraphone partner Mike Mainieri are in the lineup, and the songs embrace jazz standards, Brazilian classics and poignant originals such as the dreamy Little Paradise. " ~ John Fordham - TheGuardian.com , CD Discography Facebook and Website.
---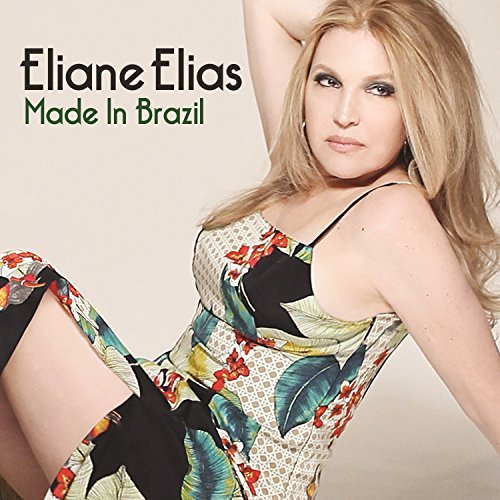 Elaine Elias - Made in Brazil (2015) ""There is a delicacy to how Elias chooses and approaches the material. There is no genuflecting to pop music as there was on Light My Fire (Concord, 2011). Here Elias is all about adult emotions and days of "wine and roses" gorgeously captured on her original, "Searching." Elias called upon Rob Mathes to handle orchestral arrangements on seven of the 12 tracks which were recorded in London at the legendary Abbey Road Studios. Never overbearing or overblown, Mathes utilizes the strings to enhance the dreamily romantic atmosphere of Made In Brazil." ~ Jeff Winbush - All About Jazz
---
Mariah Parker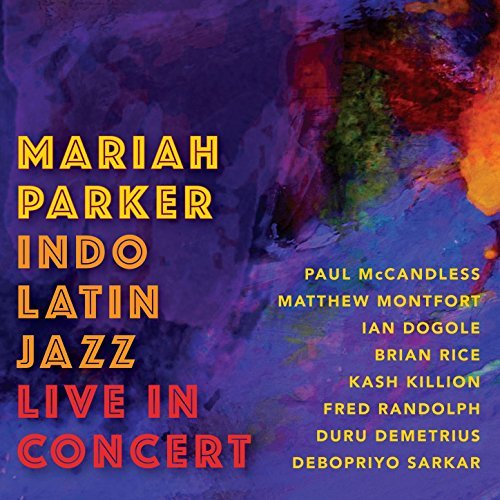 Mariah Parker - Indo Latin Jazz Live in Concert (2017) "Traditional Indian music, various Latin styles and contemporary jazz have negotiated an unlikely but productive friendship in the Indo Latin Jazz Ensemble, a periodically convened combo of top Northern California jazz and world music players led by pianist Mariah Parker. She reunites the unit for Live in Concert (Ancient Future.com Records, 2017), a collection of smartly imagined original tunes that touch on range of cultural influences but never push connections. You'd expect nothing less from a cast a master musicians whose credits range from Wynton Marsalis to Sun Ra to Bolivian pan flute maestro Gonzalo Vargas." ~ David Becker - AllAboutJazz.com, Website, Facebook, Reverbnation and DC Bebop.
---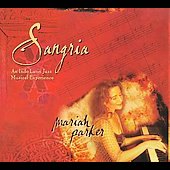 Mariah Parker - Sangria (2009) "This is the impressive solo CD debut of a pianist-composer known primarily for her performances with the longtime Marin world music group Ancient Future. Parker, who worked with Mickey Hart on his "Planet Drum" project when she was completing her music degree at UC Santa Cruz, describes her style on this eight-track instrumental album as Indo Latin jazz. And just as the Spanish drink sangria is a blend of wine and brandy and other flavors, "Sangria" is a fusion of Indian classical music with Latin sounds and Middle Eastern rhythms. Parker has studied with Latin jazz pianist Rebeca Mauleon, developing a sensuous, sensitive style that she brings to an East/West jazz fusion that has been explored in some form or another by some of the greats in jazz, including Buddy Rich, Yusef Lateef, John Coltrane and John McLaughlin. " marinij.com.
---
Billy Childs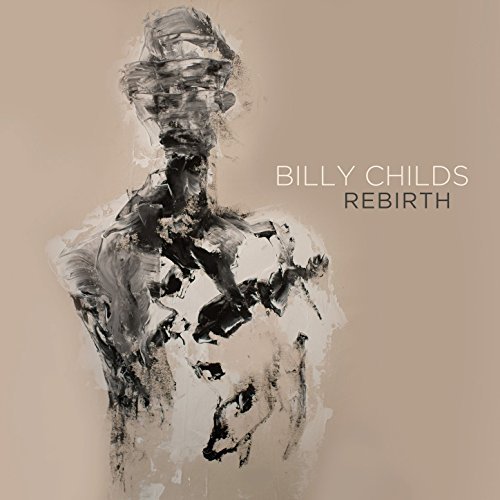 Billy Childs - Rebirth (2017) "It's been a while since we've heard pianist Billy Childs really dig in. While he certainly hasn't been dormant, reaching tremendous artistic heights in semi-recent times with a pair of highly refined chamber jazz explorations and a much-lauded tribute to Laura Nyro, the Childs of yore-the man that would throw down the gauntlet night after night while in the employ of legends like trumpet titan Freddie Hubbard or trombonist J.J. Johnson-hasn't been heard from in a while. Rebirth brings that part of Childs' past back into view, but it also continues to shine a light on his clarity of expression and his incredible skills in the arranging department. It's punctilious and unpredictably powerful all at once. Believe it or not, you can have both ways. At least, that is, if you're Billy Childs." ~ DAN BILAWSKY - AllAboutJazz.com, Website, Wikipedia and YouTube.
---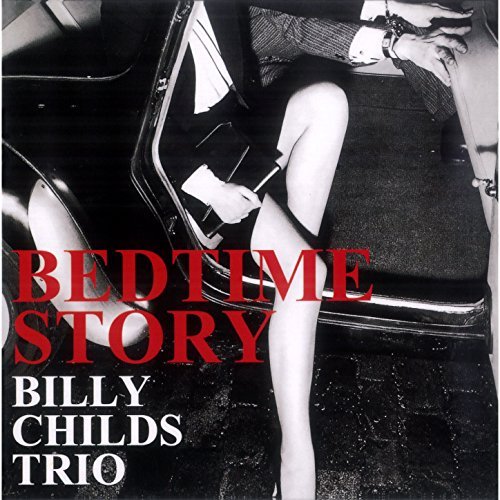 Billy Childs - Bedtime Story: A Tribute to Herbie Hancock (1996) "Because Billy Childs employs his composing and arranging skills on a wide and varied front, his activity in writing music in Los Angeles means that he travels seldom and records less often as a pianist than his talent warrants. As this CD testifies, when Childs concentrates on his jazz playing, he exceeds the promise that he showed in his debut as a 19-year-old virtuoso with Freddie Hubbard in 1977. It is an indication of the regard he enjoys among the jazz elite that producer Todd Barkan put Childs together with the formidable rhythm team of bassist George Mraz and drummer Billy Hart. It would be hard to imagine a more compatible combination of artists." ~ Doug Ramsey - JazzTimes.com
---
Me'Shell N' Degeocello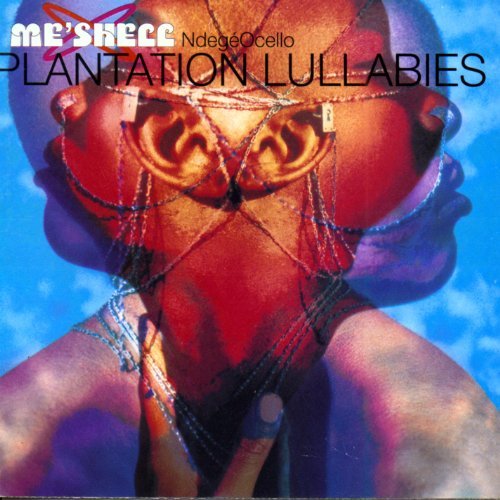 Me'Shell N' Degeocello - Plantation Lullabies (1993) "Before Erykah Badu and Jill Scott, rapper/singer Me'Shell NdegéOcello injected hip-hop with the adrenaline of Alternative, organic soul humming with the politics of sex and "black-on-black love." A significant influence on Madonna (her boss at Maverick), NdegéOcello's debut, Plantation Lullabies, is the quintessential hip-hop album, mixing the soul of Sly Stone and the funk of James Brown with the pop sensibilities of Prince and the grace of Lena Horne. The album's lead single, "If That's Your Boyfriend (He Wasn't Last Night)," was the most unlikely of hits with the most unlikely of pop hooks: "Boyfriend, boyfriend/Yes I had your boyfriend." If anyone had ever doubted that the Civil Rights Movement was still alive and necessary, Plantation Lullabies exists to prove them otherwise." ~ Sal Cinquemani - slantmagazine.com, Website, Facebook and Wikipedia.
---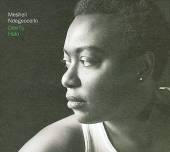 Me'Shell Ndegeocello - Devil's Halo (2009) "Intense. That's always the first word that comes to mind when anyone mentions Meshell Ndegeocello. Her music eschews sentiment for emotion. There's a stark acceptance that life is rough, passionate, trying, and beautiful in Ndegeocello's work. She never shies away from how heavy and messy human emotion can be.... For Ndegeocello fans though, it is tempting to say that the Devil's Halo and Bitter are just two sides of the same coin""which isn't really accurate, I don't think. Anyone who insinuates that this is the happier version of Bitter is missing the point. Devil's Halo, even with songs like "Bright Shiny Morning" isn't really a happy album. But it isn't really a sad one either. It rejects this paradigm as a false choice and as such it is really Bitter with a greater sense of perspective of life's realities. " ~ Tyler Lewis - PopMatters
---
Joanna Pascale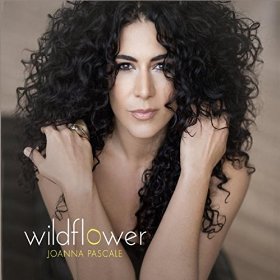 Joanna Pascale - Wildflower (2015) "Whether referring to the lesser-known repertoire to which she's drawn or to the singer herself, nurtured in the concrete jungle of her native Philadelphia, Wildflower is the ideal title for Pascale's captivating new album. Supported by an excellent band led by the session's producer, pianist Orrin Evans, and a host of special guests including Christian McBride, Kurt Rosenwinkel, Gregoire Maret, Bilal, and Cyrus Chestnut, Pascale finally comes into full bloom, a wildflower whose beauty is emerging into the sunlight." All About Jazz, Website, Discography, Facebook and YouTube
---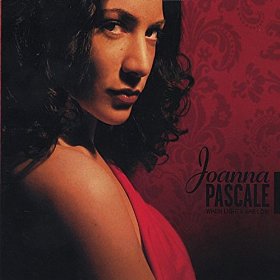 Joanna Pascale - When Lights Are Low (2004) "Joanna Pascale's debut CD, When Lights are Low, is a searching exploration of the female voice, its many facets and subtleties, within the context of rendering ballad standards in a "classic," timeless way. There are no "frills," cliches, or "tricks of the trade" in this album, nothing clever or stylish about it. It is simply an attempt to manifest the "pure clear word" of these songs as transparently as possible. The accompaniment follows suit. Terell Stafford's solo on "Easy Living" states the case. It is a lyrical improvisation that makes no attempt to be "modern" and flashy- rather, it echoes the evolution of jazz trumpet playing from Armstrong through Beiderbecke to Baker as a unified whole rather than a series of signature styles. This CD is entirely a statement about classic jazz as having one core, one essence. And Pascale is up to that challenge." ~ VICTOR L. SCHERMER - All About Jazz
---
Hiromi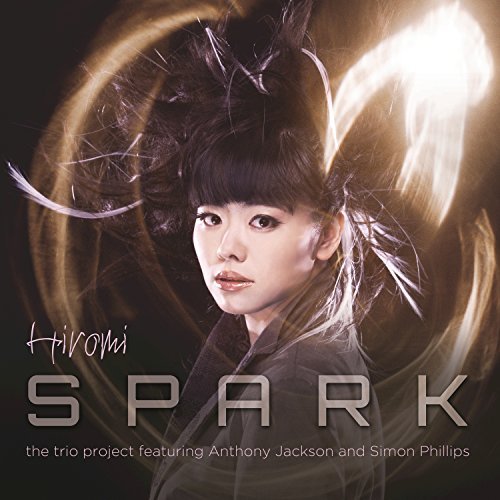 Hiromi - Spark (2016) "Japanese pianist and composer Hiromi is one of the more unpredictable, captivating talents in modern jazz. Her Trio Project with drummer Simon Phillips and contrabass guitarist Anthony Jackson, now into its sixth year, has matured into one of the most fluidly inventive on the scene. Spark, recorded over four days in October of 2015, is the group's fourth offering. Like its predecessors, it has a loosely connected thematic scheme. In this case, it's the spark of inspiration that leads to creation, risk-taking, spiritual connection, and development via an album-length dream sequence. The established hallmarks of the trio are abundant -- tight, twisting, turning, sometimes incendiary dialogue in constantly evolving themes and motifs that embrace everything from post-bop to proggy rockisms to funky soul-jazz." ~ AllMusic.com , CD Discography and Website.
---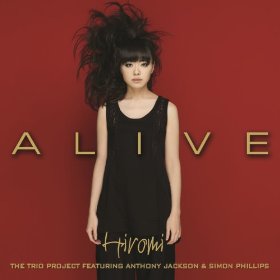 Hiromi The Trio Project - Alive (2014) "Ahmad Jamal nailed it when he observed, "Hiromi has discovered her own genre, and continues to pursue it with great sensitivity, energy, and dazzling virtuosity." As time passes and her experience grows, Hiromi has not only become a better player, but a better listener. Compare the tasteful understatement of 2014 version of Hiromi onthe elegant "Firefly" with the frenetic, bug-on-a-hot-stove of 2004's "Kung-Fu World Champion" and the difference is like that of night and day. Dare we call Alive the dreaded "F" word? Fusion? Yes, we can and yes we should because this is most definitely and unashamedly jazz fusion. Even without the electric guitar of John McLaughlin, or the arsenal of synthesizers employed by Herbie Hancock, The Trio Project is a legitimate inheritor of the legacy left behind by Joe Zawinul, Wayne Shorter and Jaco Pastorius when Weather Report called it a day." ~ Jeff Winbush - All About Jazz
---
Brian Bromberg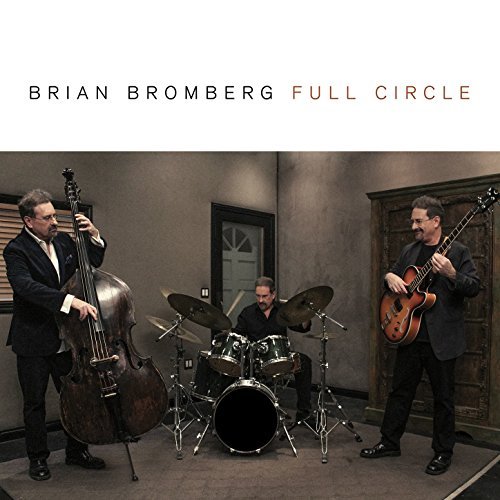 Brian Bromberg - Full Circle (2016) "Full Circle consistently hits its target, especially when the arrangements are tailored to accommodate several guests, including trumpeter Arturo Sandoval and percussionist Alex Acuña on the festively orchestrated "Havana Nights" (a.k.a. "Havana Nagila"), and saxophonist Bob Sheppard and pianist Mitchel Forman on the album's title track. Full Circle also marks another first for Bromberg, as it finds him occasionally doubling on bass and drums, the latter a reminder of his well-spent youth in Arizona." ~ Mike Joyce - JazzTimes.com, Website, CD Wikipedia and Facebook.
---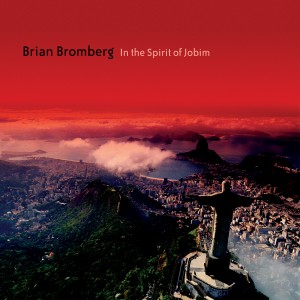 Brian Bromberg - In The Spirit of Jobim Artistry (2012) "A former editor once cautioned me on "gratuitous self reference" when it came to critical review. While the point is well taken, how can you not be passionate about music that exudes passion from its cultural core. Perhaps the editor struggled with the difference between honesty, personal opinion and perspective as opposed to arbitrary stylistic guidelines. In short; you can not arbitrarily stylize passion and anyone that travels in my cultural inner circle knows Brazilian music and especially the music of Jobim is my musical sweet spot and if you are of the same inclination then In The Spirit Of Jobim is guaranteed to make your musical back leg shake!" ~ Brent Black - CriticalJazz.com
---
Dwight Trible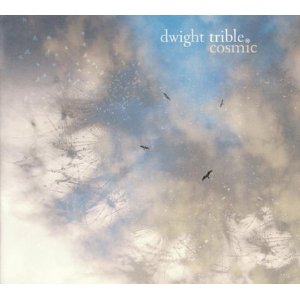 Dwight Trible - Cosmic (2011) "is the long-awaited recording by Dwight Trible, one of the most prolific vocalists of the time. This recording is the follow up to his critically acclaimed Living Water, which made a big impression throughout the world. On Cosmic, Dwight brings an A-list cast of characters to bring forth his heartfelt expressionsof love for human kind and for love itself. Musicians like Grammy nominee John Beasley and long time collaborator Munyungo Jackson help create the Cosmic landscape. Also noted areappearances by Kenneth Crouch, Trevor Ware, Dexter Story, George Harper, Kamau Daaood,Peter Jacobson, and Justo Almario. With a cast like this it is easy to imagine all of the musical territory covered in this recording. ~ Aniy-fuse - Fusicology.com, Discography, Website, Wikipedia and YouTube.
---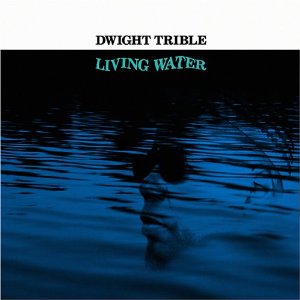 Dwight Trible - Living Water (2006) "Dwight Trible is a preacher, turning any material into a song of praise. Trible taps into the tradition of assigning lyrics to existing jazz standards, aligning himself with King Pleasure, Jon Hendricks, and Eddie Jefferson. He stands firmly in the jazz singer's domain of delivering a song true to its story while composing variations on the tune as he goes. On Trible's new collection he arranges, produces, and writes lyrics to melodically and rhythmically challenging compositions. Take for instance the opener, Coltrane's "Wise One." Given a portentous send off with John Rangel's deep chords, Trible's elastic baritone maneuvers through the modulations on words he honed to fit the tune and the recording's main philosophical device." ~ Rex Butters - AllAboutJazz.com
---
Ferit Odman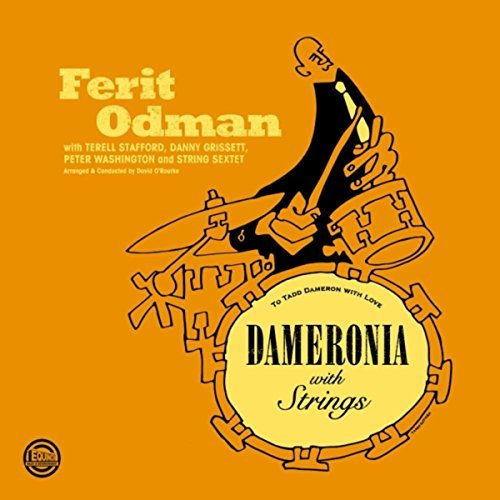 Ferit Odman - Dameronia With Strings (2015) "In his latest album Dameronia With Strings, Ferit Odman pays tribute to the great Tadd Dameron. He treats listeners to a smorgasbord of Dameron jazz—a sparkling kind that soothes the soul but pumps the heart. Accompanied by an outstanding group of musicians, namely trumpeter Terell Stafford, composer and guitarist David O'Rourke, pianist Danny Grissett, bassist Peter Washington, and a string sextet, the Turkish jazz drummer made Dameron relevant to young jazz artists today." ~ JIM OLIN - AllAboutJazz.com, Website, Facebook and YouTube.
---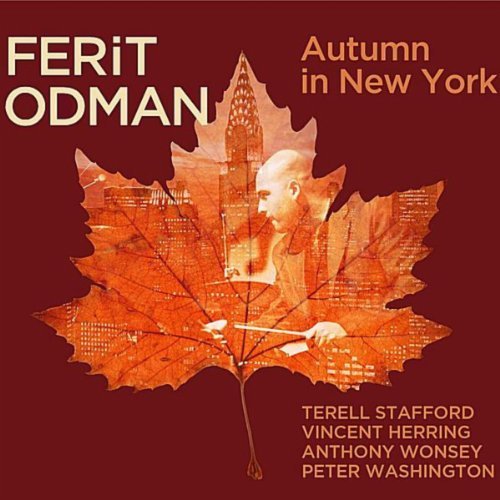 Ferit Odman - Autumn in New York (2011) "Autumn in New York comes via Turkish drummer Ferit Odman—who leads this session featuring an all-American band playing straight-ahead tunes—but this is a far cry from a "drummer's date." Both members of the frontline—trumpeter Terell Stafford and alto saxophonist Vincent Herring—were referred to as "young lions" early in their careers, and sound very much at home throughout the set, their ensemble playing a testament that, by this point, they are clear mainstays of the scene. Stafford's tone is warm and personal, and his reading of the title tune is delivered with tender familiarity. The lyrics of the song are included in the liner notes, and the trumpeter's feature evokes a feeling of that special time in that special place." ~ WILLIAM CAREY - AllAboutJazz.com
---
Jack DeJohnette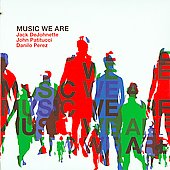 Jack DeJohnette - Music We Are (2009) "Since the inception of his Golden Beams Productions imprint, Jack DeJohnette has been busy releasing music ranging from the meditational Music in the Key of Ohm (Golden Beams, 2005) and world music-inflected Music from the Hearts of the Masters (Golden Beams, 2005) to the more decidedly improvisational The Elephant Sleeps But Still Remembers (Golden Beams, 2006). A freedom of spirit infuses all his releases, but it's been over a decade since the veteran drummer has released an album as a leader that fits squarely into the jazz category. A combination of original music and one relatively obscure Latin cover, Music We Are brings three friends together for a recording that, hopefully, signifies the beginning of a longer-term partnership." ~ John Kelman - All About Jazz, Website, Discography and Facebook.
---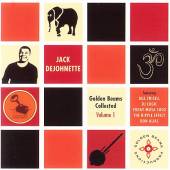 Jack DeJohnette - Golden Beams Collected, Vol. 1 (2006) "Born in Chicago in 1942, Jack DeJohnette is widely regarded as one of jazz music's greatest drummers. Music appreciation flourished in DeJohnette's family. He studied classical piano from age four until fourteen before beginning to play drums with his high school concert band and taking private piano lessons at the Chicago conservatory of music. DeJohnette credits his uncle, Roy I. Wood Sr., who was one of the most popular jazz DJ's in the South Side of Chicago, later vice president of the National Network of Black Broadcasters, as the person who initially inspired him to pursue music." ~ Dave Schroeder - ALL About Jazz
---
Sara Tavares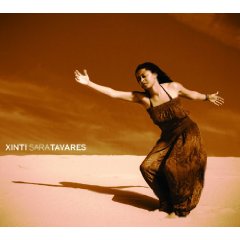 Sara Tavares - XINTI (2009) "During the early years of the emergence of world music, the rootsy, old-national traditions were the first to grow into the mainstream light. In recent years, though, artists who hybridize traditions have moved to the forefront of the genre. A good example is Sara Tavares, who is of Cape Verdean ancestry but was raised in Portugal, the daughter of immigrants who left the rocky islands for greener economic pastures. Though her early influences were found on the American soul shelf, she has since moved to a sound that has more in common with modern Africa. Her third album, "Xinti," which means "Feel It," showcases her maturation as an artist. "Xinti" ("ZHIN-tee") finds a rare balance in her music: upbeat but gentle, soulful but sweet. Tavares uses her velvety voice creatively, departing from the basic lyrics of these songs to scat alternate melodic lines that push, pull and punctuate the percolating polyrhythms underneath. Tavares sings in Portuguese and Cape Verdean creole on an album of songs that she wrote, produced and arranged. In addition to playing guitars, she often accompanies herself on vocals, overdubbing layers of her honeyed rasp to great billowing effect." ~ Marty Lipp - New Jersey Star-Ledger Contributor, Discography, Website, and Facebook page.
---
Sara Tavares - Balance (2006) "Sara Tavares really cuts right to it in Balance, her debut album. There's no nervous first-timer stuff here, it's truly a beautiful, fun and refreshing album. Tavares proves herself both as a songwriter and a vocalist, and has shown early that in the long-term, she is a force to be reckoned with. Balance skips neatly between sexy jazz ballads ("Dam Bo"), upbeat Afro-pop ("Poka Terra") and even smooth reggae ("Planeta Sukri") without missing a beat. Tavares is a wise and clever poet, and her inter-lingual wordplay resembles that of Manu Chao. The album is breezily warm and eminently listenable." ~ Megan Romer - About.com Guide
---
Keiko Matsui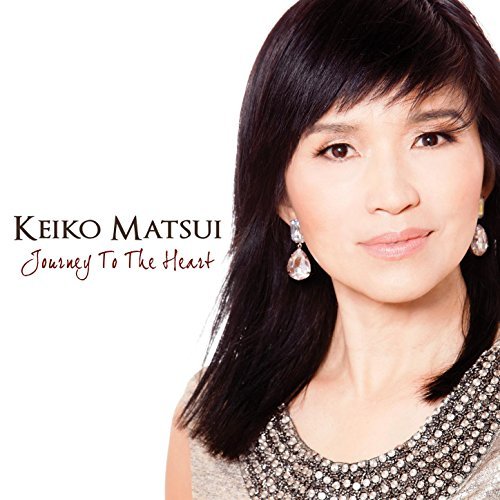 Keiko Matsui - Journey To The Heart (2016) "Tokyo born pianist Keiko Matsui is not just a jazz player. Part of her music is emotionality but also spirituality. This is shown not only by her musical depth but also her very cordial relationship to fans and listeners. Keiko states? "Journey To The Heart is my gift to my fans. I want to deliver the most beautiful and emotional experience... Keiko Matsui initiates her great musical personality, attitude and talent in this new project. With a premier selection of musicians from outside of the known smooth jazz circle she manages to take the next step on her Journey To The Heart. Keiko has composed all songs on the new album. She is accompanied by bassist Carlitos del Puerto, who also produced and arranged this project, drummer Jimmy Branley, guitarist Ramon Stagnero, percussionist Luis Quintero, harmonica player Gregoire Maret and JP Mouran, who plays additional guitar on Carnival." ~ smooth-jazz.de, Discography, Facebook, Website and Wikipedia.
---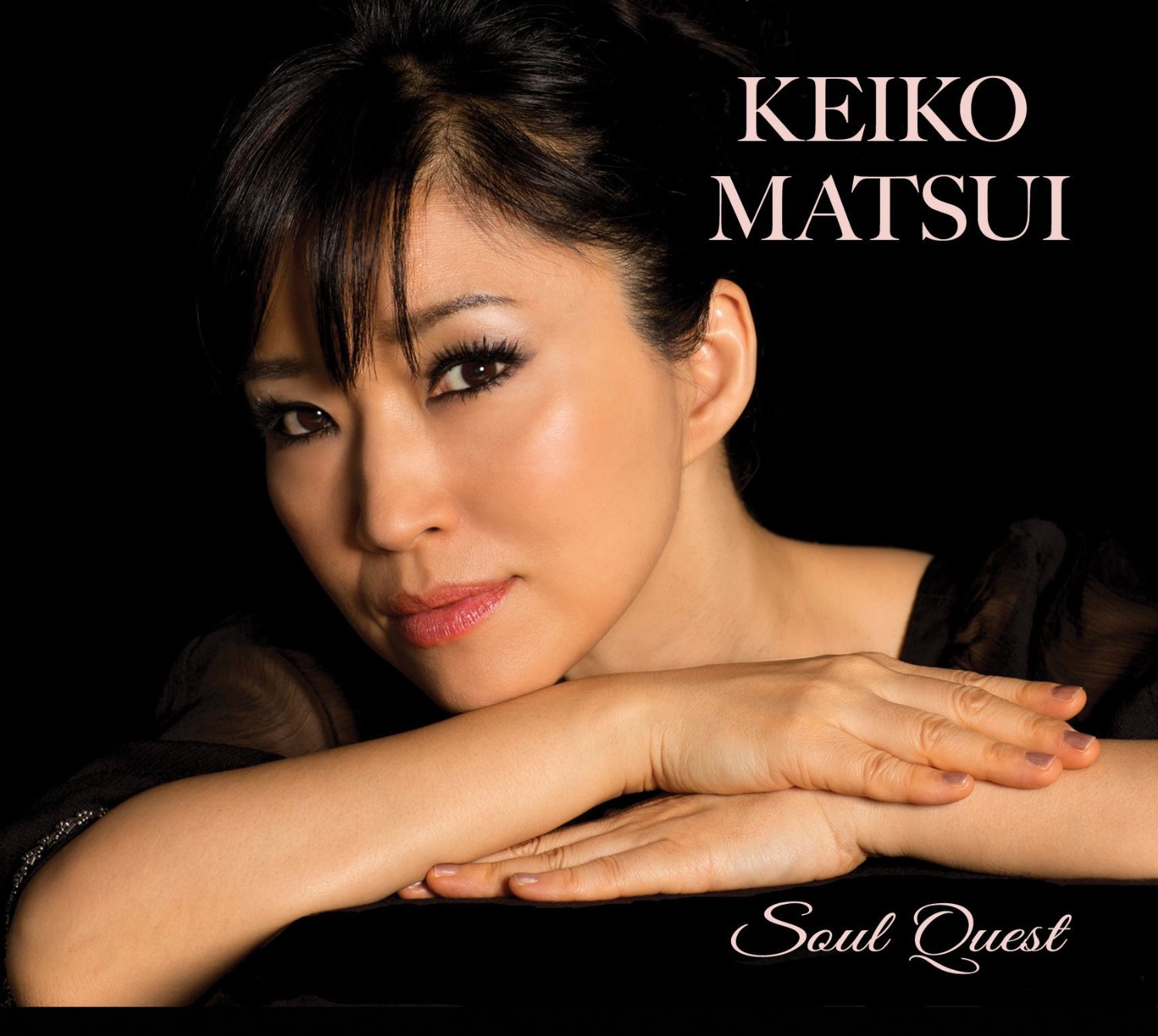 Keiko Matsui - Soul Quest (2013) "The Japanese princess of contemporary jazz, the lovely Keiko Matsui, is back with yet another of her mesmerizing collection of tunes on her latest project, Soul Quest, to be released on July 30. True to form, it is full of portraits of this virtuoso's magical journeKeiko's Soul Quest CD's and insights. Sandwiched between a killer lead track ("Dream Seeker") and the killer finale ("Stingo," which pays homage to one of her favorite artists, Sting) is a set of grooves as only Matsui can deliver. "Creating this album was like going on a soul quest, as I tried to figure out how to express the things I was thinking and experiencing during this past year," she states. "This music energizes me and I am overwhelmed with emotion when I listen to it. I hope people will allow themselves to go inside the music and become a part of my journey." I'm certain she will not need to convince many at all." ~ Ronald Jackson - TheSmoothJazzRide.com
---
George Cables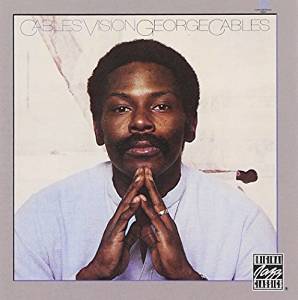 George Cables - Cables Vision (1980) "One of the most satisfying recordings to be released in 1980 (and since reissued on CD in the OJC series), this date by pianist George Cables (who contributed four of the six group originals) features trumpeter Freddie Hubbard (who brought in "Byrdlike") and tenor saxophonist Ernie Watts in fiery form; the two horn players took time off from their much more commercial efforts for other labels. Vibraphonist Bobby Hutcherson is also in the sextet/septet with bassist Tony Dumas, drummer Peter Erskine, and sometimes percussionist Vince Charles; the one departure is "The Stroll," which is an adventurous piano-vibes duet by Cables and Hutcherson." ~ AllMusic.com, Website, Facebook, Reverbnation and SoundCloud.
---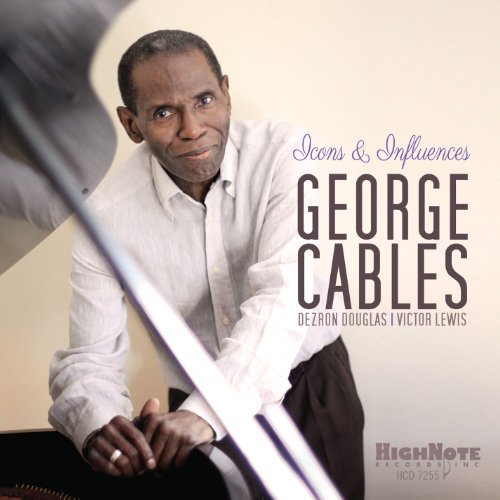 George Cables - Icons and Influences (2014) "Icons and Influences' title makes clear what takes place within: George Cables honoring those who shaped him. Some, of course, were fellow pianists: "Cedar Walton" is the name of the leadoff track and it's followed by "Farewell Mulgrew." Duke Ellington, Bill Evans and Dave Brubeck also receive nods. But Cables, whose multi-decade career has been evenly divided between leader and sideman gigs, also owes to hornmen. "Nature Boy," the Eden Ahbez standard, may have been a signature hit for Nat King Cole, but it's Coltrane's mid-'60s arrangement to which Cables tips his hat here. Joe Henderson's "Isotope" and Benny Golson's "Blue Heart" are other strong inclusions." ~ Jeff Tamarkin - JazzTimes.com
---
Meg Okura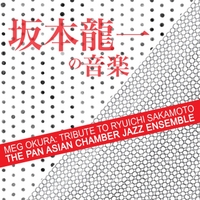 Meg Okura's Pan Asian Chamber Jazz Ensemble - Tribute to Ryuichi Sakamoto (2013) "This fascinating work is the perfect symbiosis of eastern and western music, creating a new jazz atmosphere. The violinist and composer Meg Okura leads the Pan Asian Chamber Jazz Ensemble, this tremendous band consists of some virtuous, young jazz musicians including Anne Drummond (flutes), Helen Sung (piano), Dezron Douglas (bass), and E. J. Strickland (drums)... Mrs. Okura and her team present the music of the legendary composer Ryuichi Sakamoto, the creator of the Academy award winning soundtrack, The Last Emperor. Twelve pieces are part of this new album, each of them has a bit of the classical music language; a largo, an adagio, a crescendo or a subtle allegro, they move around as the background to any instrument improvising and expressing simultaneously the powerful and sentimental Asian music." ~ Oscar Montagut - WorldMusicReport.com, Website, Pan Asian Chamber Jazz Ensemble website, Facebook and Wikipedia.
---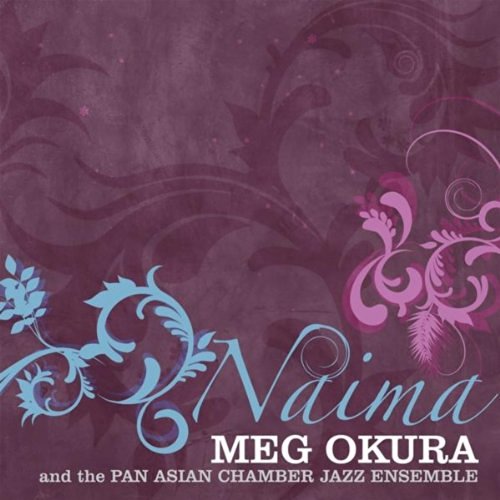 Meg Okura - Naima (2010) "John Coltrane's original recording of "Naima" is extraordinarily beautiful, and it's possible that he never envisioned such a breathtaking version being played so many years after it had been composed. So hats off to the Japanese-born violinist and erhu player, Meg Okura, for conjuring up that version. As wave after wave of the song's melody unfolds like repeated sighs that send shivers of emotion down the spine, Okura's violin does the reverse, soaring like it has caught the draft of a hot air thermal and, like the proverbial bird, it now disappears, as if into the azure. " ~ Michael Debbage - AllAboutJazz.com
---
Steve Turre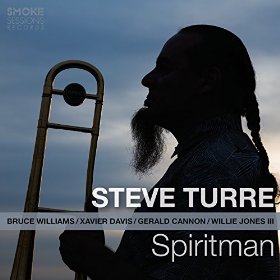 Steve Turre - Spiritman (2015) "While Steve Turre's more recent works have focused on the unabashedly experimental sounds he's evoked from the spirited depths of the conch shell -- including those that splash across the strings of a wide open piano soundboard -- this new record from Smoke Sessions focuses on Turre's foundation instrument: the trombone. It was the trombone that Turre was playing during the 1970s when the legendary bandleader Woody Shaw introduced him to another legendary bandleader, drummer Art Blakey. When he summoned the courage to step onto the Blakey bandstand, he won himself a gig, a trip to New York City and a beginning to his long and successful career." ~ Michael Verity - jazz.about.com, Website, Facebook, Yamaha and Wikipedia.
---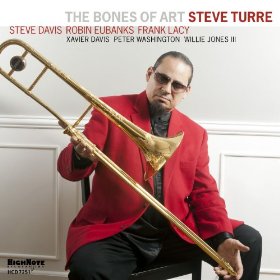 Steve Turre - The Bones of Art (2008) "For over 30 years Art Blakey was as influential a band leader as there was in jazz. From 1947 until his death in 1991, his group the Jazz Messengers was a university of jazz for young and talented musicians. Many of these young lions would later become some of the period's most influential players of the genre. Steve Turre was one of the few musicians who played trombone with Blakey and can be heard on Blakey's 1973 album Anthenaga along with then members Cedar Walton and Woody Shaw. His experience with Blakey left a lasting impression on the young trombonist and his latest album, The Bones of Art, is as much a dedication to the late band leader as it is a celebration of the diversity of expression available on his instrument, the trombone. Steve used the Blakey connection to realize his dream of fronting a band with three trombone voices leading the way. He assembled fellow Blakey trombone alumni Steve Davis, Frank Lacy and Robin Eubanks to contribute their individual signature sounds along with pianist Xavier Davis, bassist Peter Washington and drummer Willie Jones III." ~ Ralph A. Miriello - huffingtonpost.com
---
Lala Hathaway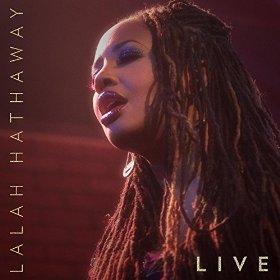 Lala Hathaway - Live (2015) "Among soul music aficionados, the placement of the name "Hathaway" with the word "Live" automatically inspires heart palpitations, dizzy spells, and copious hosannas. Some of the best live soul music recordings ever made are those associated with Donny Hathaway. Soul capsules that capture a time and place with such immediacy, you"™re instantly transported to those auspicious rooms where a musical church happened. Witnessing the miracle that can be Donny Hathaway"™s daughter, Lalah, live when everything is aligned and she"™s in the moment, can cause a similar transcendent experience to be evoked." ~ L. Michael Gipson - Soultracks.com, Website, Facebook, Reverbnation and Wikipedia.
---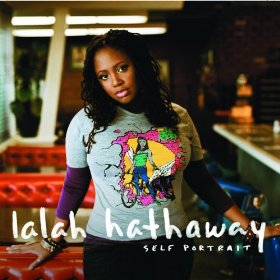 Lala Hathaway - Self Portrait (2008) "Had Lalah Hathaway's third and fourth solo albums been separated by a gap in time equal to the one between her second and third, Self Portrait would not have come out until 2014. But it arrived six years earlier, in time for her to connect with the rejuvenated Stax label, home of Angie Stone. The set reunites Hathaway with Rex Rideout, the producer/songwriter who worked with the singer on "Forever, for Always, for Love," the title cut of the Luther Vandross tribute album that appeared in 2004. Rideout is the primary collaborator, with his input on half of the songs, while kindred spirits Rahsaan Patterson and Sandra St. Victor also contribute to a handful of tracks. More mellow and unified than 2004's Outrun the Sky, the album maintains a steady flow, whether the backdrops feature midtempo dance rhythms and horns, deep basslines and finger snaps, or acoustic guitars and glistening keyboards." ~ Andy Kellman - allmusic.com
---
Russ Hewitt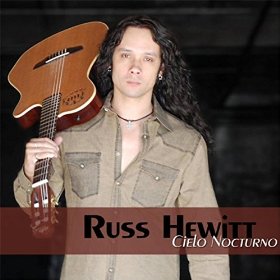 Russ Hewitt - Cielo Nocturno (2016) "Local Texan rumba flamenco guitarist Russ Hewitt impressed us with his recording debut Bajo El Sol eight years ago and has been patience and particular with his steps since. Waiting three years to record his equally strong follow up Alma Vieja Hewitt avoided the sophomore slump and now it has been over 5 years for him to finally release his latest recording Cielo Nocturno. Keeping a creative streak is a difficult task for even the best of musicians and streaks are made to be broken. Clearly this is the case with Cielo Nocturno which is not of equal strength of his prior recordings but frankly exceeds all expectations from this artist that grows in his compositional capabilities." ~ Michael Debbage - MainlyPiano.com, Website, Facebook, Reverbnation and SoundCloud.
---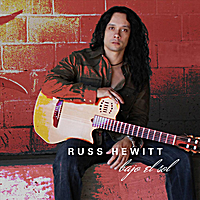 Russ Hewitt - Bajo El Sol (Saulito) (2008) "The time honored traditions of Flamenco guitar music received a huge injection of fresh interest in the "˜90s and pretty soon genres such as Nuevo Flamenco and Rhumba Flamenco started making their way in the American musical dialect in a big way. Just this past decade, established guitar names like Armik and the group Incendio made enormous inroads in the world of modern flamenco guitar sounds. One rising guitarist / composer set to make his own mark on the guitar world in the coming decade is Texas-based Russ Hewitt. " ~ CD/DVD Reviews - mwe3.com
---
Jessy J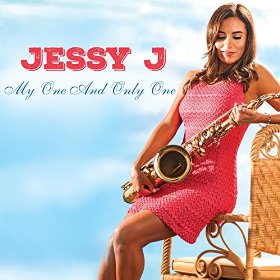 Jessy J - My One And Only One (2015) "Written, arranged and produced by Jessy J, My One And Only One is her fifth studio album (and second for Shanachie, who also released 2013"™s Second Chances). With 10 songs that ebb and flow between the heat of the midday sun and the resplendent glow of a starry-filled night, Only One has the feel of an instant classic, for life"™s journeys, both in the physical and spiritual worlds." ~ Review - theurbanmusicscene.com, Website, Facebook, YouTube, Reverbnation and Discography .
---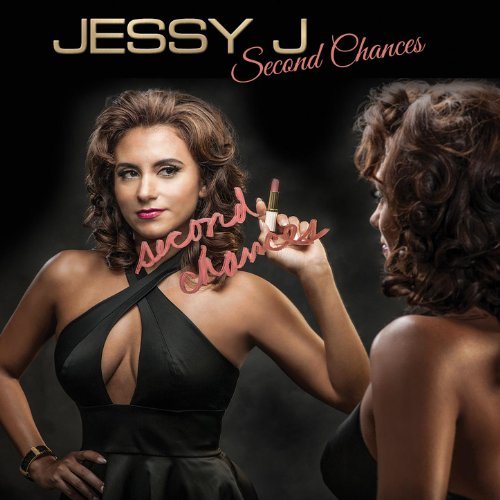 Jessy J - Second Chances (2013) "On September 10, 2013, saxophonist Jessy J released Second Chances on Shanachie Entertainment. The album features an all-star cast of musicians including Jeff Lorber, Norman Brown, Joe Sample, Jimmy Haslip and Johnny Britt. Second Chances is Jessy"™s fourth release as a solo artist, but her first as a producer, and as part of this new role, she sought to fuse her love for and influences in the jazz, Latin jazz and R&B styles. "Listen 2 the Groove," the first single from the album features Lorber on keys and Jimmy Haslip on bass. The title track, "Second Chances," showcases Norman Brown and Johnny Britt. Joe Sample lends his both his writing talents and playing on "Mambo Gumbo." " ~ Review - TeenJazz.com
---
Jane Monheit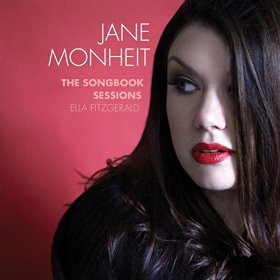 Jane Monheit - The Songbook Sessions: Ella Fitzgerald (2016) "Among vocal-jazz projects, surely the most ambitious and sublime is Ella Fitzgerald"™s near-decade-long series of eight releases saluting giants of the Great American Songbook. Initiated by Norman Granz in 1956 to ignite his fledgling Verve label, the landmark project continued through 1964, spanning more than 250 compositions from Cole Porter, Rodgers and Hart, Duke Ellington, Irving Berlin, the Gershwin brothers, Harold Arlen, Jerome Kern and Johnny Mercer. Now, 60 years since that project"™s inception, Jane Monheit pays tribute with a 12-song program that touches on most of the masters, with Kern curiously omitted." ~ Christopher Loudon - JazzTimes.com, Website, Discography, Facebook and YouTube.
---

Jane Monheit - Surrender (2007) "The time has come to remove the qualifier of "promising new vocalist" from describing Monheit. Surrender is ample evidence that any discussion of premier singers delivering quality work in jazz and ballads has to include Monheit right along with Norah Jones and Diana Krall." Jeff Wimbush - All About Jazz
---
Al Di Meola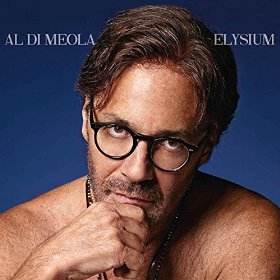 Al Di Meola - Elysium (2015) "Elysium is very much a showcase for di Meola"™s mastery of the guitar in all its forms against a distinct and sparse, but beautiful sonic backdrop. Playing all the guitar parts himself - acoustic, nylon, twelve-string and electric - it"™s the different colour undertones provided by the three keyboardists - Barry Miles, Philippe Saisse and Mario Parmisano - which give this album a distinct watermark that is worlds away from the richer fusion moods associated with di Meola from his break-out sessions with Return to Forever. The album is characterised by a rich infusion of guitar sounds complementing each other, sometimes effervescent, sometimes hard and rocky, but all beautifully played: this is an album for guitar lovers, undoubtedly." ~ Rob Mallows - LondonJazzNews.com, Website, Facebook and Discography.
---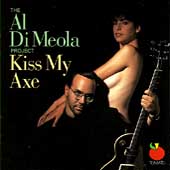 Al Di Meola "Kiss My Axe" (1988) "He holds the most prestigious guitar awards (of any guitarist in the world) from the highest rated guitar poll in the world, Guitar Player Magazine. He has been known throughout the world for the past two and a half decades as one of the most prominent virtuosos in the contemporary instrumental jazz field... Al Di Meola, again and again, reveals himself as a seasoned gifted contemporary composer and a player of deepening grace and evocative lyricism. He has been continually sited by many of the top prominent Music critics around the world for his virtuosic guitar work and compositions. Al's intrigue with complex rhythmic syncopation combined with provocative lyrical melodies always incorporating, sophisticated harmony at the root of these serious but heart felt works is central and foremost." - Biography in All About Jazz
---
Dr. Lonnie Smith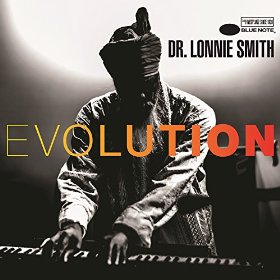 Dr. Lonnie Smith - Evolution (2016) "Evolution is Smith's first album for Blue Note in forty-five years, and it's a real humdinger. Everything we've come to expect from him, included the unexpected, is here. The album is populated with raunchy riffs, greasy grooves, soulful sermons, tidal organ shifts, moody statements, hard-hitting solos, and punchy interjections, all of which help to enliven throwback songs, standards, and new pieces alike. This is past, present, and future Smith rolled into one. " ~ Dan Bilawsky - All About Jazz, CD Discography, YouTube, MySpace page and Website.
---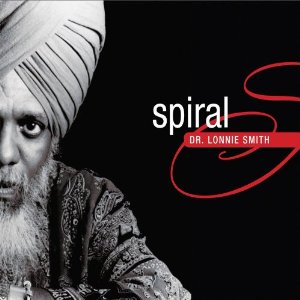 Dr. Lonnie Smith - Spiral (2010) "Vitality and age might be normally be at odds with one another, but not when discussing Dr. Lonnie Smith""the inimitable organ shaman of the modern soul-jazz epoch. Whether turning in clever takes on the music of indie rocker Beck, recasting familiar standards in his organic organ mold or shaping his own compositions to his liking, Smith never seems to be short on ideas. He furthers the traditional role of the organ in small-group jazz and puts a modern slant on things, giving the music a unique character that is also immediately accessible." ~ Dan Bilawsky - All About Jazz
---
Avishi Cohen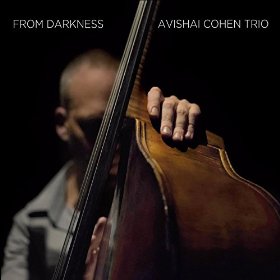 Avishi Cohen - From Darkness (2015) "Bassist Avishai Cohen is both prolific and eclectic. His latest album, a trio recording his regular band, pianist Nitai Hershkovits and young drummer Daniel Dor, is jazz infused with rock, classical and Latin influences. Though led by a bassist, it is very much a piano trio. All the tunes are written by Cohen, bar the rendition of Charlie Chaplin's Smile which closes the CD, it is Hershkovits' piano which is to the fore." ~ London Jazz News, Website, Wikipedia and Facebook.
---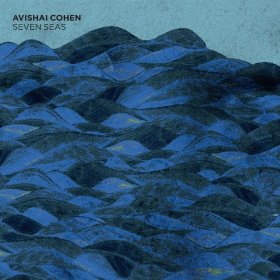 Avishai Cohen - Seven Seas (2011) "Over the past few years, bassist Avishai Cohen has become recognized as one of the most creative musicians of current times. A fertile composer of the highest rank, he has, among other things, enriched and expanded the genre he works in: a master of the upright bass, an improviser of not-so-often-seen genius, and a bandleader with a rich and kaleidoscopic history."

~ NENAD GEORGIEVSKI - AllAboutJazz.com
---
Taimane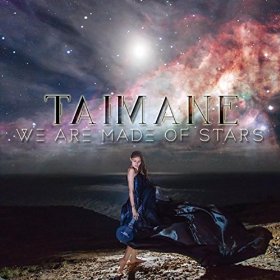 Taimane - We Are Made of Stars (2015) "Taimane Gardner is used to the ukulele being disrespected. "It happens everywhere, even in Hawaii," the Oahu native says. "I get into a cab, they see my instrument case, and they ask me what I play. When I say ukulele, they say, 'But what do you really do? How do you pay the rent?'" The notion that the ukulele is only fit for luaus and novelty numbers still lingers, but Gardner loves to turn those expectations upside down. "When I get onstage, people may not take me seriously at first. So when I play, the wow factor is much more extreme. It"™s very satisfying seeing their misconceptions get blown out of the water." With her custom-built, flat-black-finished Kamaka ukulele, Gardner has been blowing away audiences for most of her 26 years. A prodigy with a contagious zest for performing, she honed her showmanship and stagecraft at age 13 with mentor and legendary crooner Don Ho." ~ Pat Moran - ukelelemag.com, Website, YouTube and Facebook.
---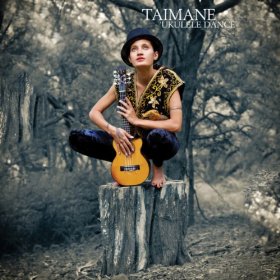 Taimane - Ukulele Dance (2012) "The ukulele scene keeps producing impressive virtuoso musicians. Taimane is one of the latest discoveries. She showcases her admirable technique in a new album titled Ukulele Dance. Taimane (whose name means "diamond" in Samoan) grew up in Hawaii. She is an eclectic musician, as other ukulele performers. Her repertory includes classical music, jazz, covers of rock music hits and even flamenco. On Ukulele Dance , Taimane presents her own material as well as Bach"™s "Tocatta," Lalo Schifrin"™s "Mission Impossible Theme," and pieces she wrote for the planet Neptune and the Moon, as part of her series on the solar system."

~ Angel Romero - World Music Central
---
Kaki King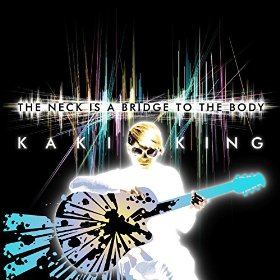 Kaki King - The Neck Is a Bridge to the Body (2015) "Ever since her debut in 2001, Georgian instrumentalist Katherine Elizabeth King (stage name Kaki King) has made leaps and bounds in defining what it is to play a guitar. Essentially taking the role of a one-woman band by the horns, King has defined herself not only as simply one of the best guitarists that the world may have ever come to know, but one of the most interestingly ingenious innovators of music at large. Previously described as an "ontological tabula rasa" in representing a story of creation, King"™s latest project, The Neck Is a Bridge to the Body, accentuates the guitar as a shape-shifter, gliding across genres such as jazz, shoegazing, Latin roots, and heavy alternative rock across about an hour"™s worth of a spectacle unlike any other." ~ Jonathan Frahm - popmatters.com, Website, Wikipedia, YouTube and Facebook.
---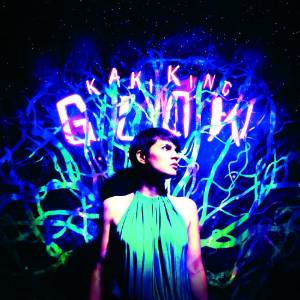 Kaki King - Glow (2012) "The aftermath of a crisis has two outcomes. It can either break you down, or propel you outward, spawning a revitalization. For the Atlanta-bred guitar goddess Kaki King, who admittedly experienced an "existential crisis" after the release of her last, overzealous record, 2010"™s Junior, the answer is the latter. With this year"™s Glow, she excels in achieving lightness through simplicity. Famed for her almost preternatural grasp on rhythm, King returns to her folk roots with an entirely instrumental album. Amidst plucks, hums, and strums, she engages the listener with an immersive, inspiring listen. Standout track "Streetlight in the Egg" amplifies tension through finger-tapping guitar so fluid, you almost forget it"™s just one woman with a guitar."

~ Paula Mejia - http://consequenceofsound.net
---
Lee Ritenour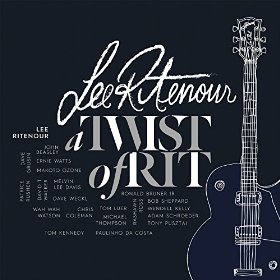 Lee Ritenour - Twist of Rit (2015) "Lee Ritenour is a musical talent who approaches jazz as an artist does a canvas. He takes time to explore colorful arrangements within each song he records mixing various degrees of fusion, rock, blues, and funk based on the feel of the song. Ritenour has become a master of his own style in creating music that reflects the story of each song he performs through the instrument of the guitar. He has an innate passion to create message music that ebbs and flows on the wave of the instrumental melody. In a subtle way, he has found his own way to make the guitar sing." ~ BELINDA WARE - AllAboutJazz.com, Website, Wikipedia, YouTube and Facebook.
---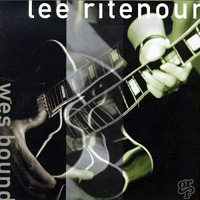 Lee Ritenour - Wes Bound (1992) "Wes Bound is a look back at a guitar master, Wes Montgomery, a jazz player that has influenced so many guitar players with his unique playing style: two notes played simultaneously, and picked with the thumb, not a pick. This style of playing creates a very mellow guitar tone and is extremely melodic. Lee Ritenour pays homage to Wes on this album, and does so in true style. Every song has been reworked just enough to make them sound fresh, but they remain true to the legacy of Wes"

~ Wicked Digital
---
Akiko Tsuruga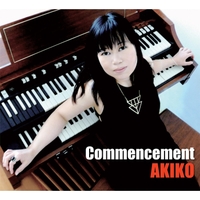 Akiko Tsuruga - Commencement (2014) "Akiko's release "Commencement" is a dangerously engrossing piece of recording artistry that fits right in to the vibrant Hammond organ scene with an intuitive sense of groove and impressive style. Add guitarist John Hart's rich, soulful lines and the interactive drumming of Jeff Hamilton and one has a powerhouse trio that is ready to take you on a varied journey that never releases its grip on your attention and bristles with good vibes." ~ Rick Erben - KIOS 91.5FM, Website, Wikipedia, YouTube, Discography.
---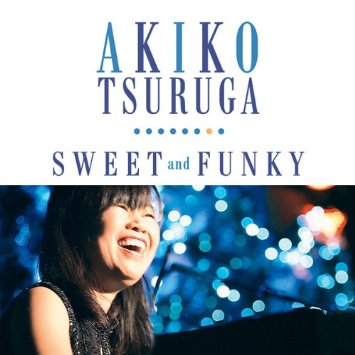 Akiko Tsuruga - Sweet and Funky (2007) "Get down, watch out and dig what pours forth from the Hammond B3 organ as played by Akiko Tsuruga. The possessor of a million dollar smile and a stage presence that makes one glad to be in the audience, Tsuruga is a killer player. Sweet and Funky is a pure mainstream release representing the organ trio tradition that is steeped in the blues and swings like crazy. Together with her band mates, guitarist Eric Johnson and drummer Vincent Ector (along with percussionist Wilson "Chembo" Corniel), Tsuruga plays four standards, two older pop tunes and four originals. Having been fortunate enough to see her live (playing behind Lou Donaldson), the evidence is clear that Tsuruga is even hotter in person than what is laid down on the record. When fronting her own band, she positively melts the stage. "

~ Budd Kopman - AllAboutJazz.com
---
Jeff Hamilton Trio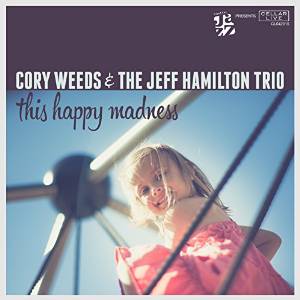 Cory Weeds & The Jeff Hamilton Trio - This Happy Madness (2015) If imitation is the sincerest form of flattery, then this session by Canadian tenor man Cory Weeds and The Jeff Hamilton Trio quite nicely bookends The Jeff Hamilton Trio's recent outing with tenor saxophonist Scott Hamilton. While Weeds modestly admits that he is no Scott Hamilton, he is nevertheless, a saxophonist of accomplishment with an enthusiastic style. In this release, to use a sports analogy, he certainly plays up to the level of the competition. This iteration of The Jeff Hamilton Trio has been together for over 10 years, and the empathetic relationship among the members is abundantly evident, as they are intensely considerate partners. Weeds is the beneficiary of this symbiosis as he has never sounded better." ~ Pierre Giroux - Audiophile Audition, Website, Wikipedia, YouTube Discography
---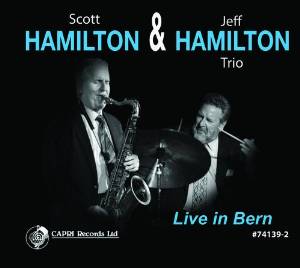 Scott Hamilton & Jeff Hamilton Trio - Live In Bern "Saxophone master Scott Hamilton and drum maestro Jeff Hamilton have over four decades of experience each in the world of mainstream, swinging, jazz. Despite those many years on the scene Live In Bern is their first release together. It's been a long wait, but it's been worth it. Before the important discussion""about the music""a word about the band and the album title. This isn't an album by the "Scott Hamilton & Jeff Hamilton Trio"""to be accurate, it's Scott Hamilton with the Jeff Hamilton Trio."

~ BRUCE LINDSAY - AllAboutJazz.com
---
Linda Oh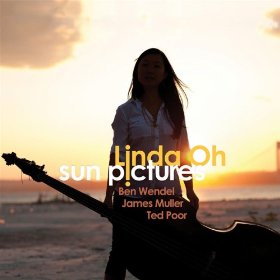 Linda Oh - Sun Pictures (2013) "Linda Oh arrived onto the jazz scene as a fully accomplished improviser with her introspective and free-flowing debut, Entry (Self Produced, 2010). On the follow-up, Initial Here(Greenleaf, 2012), she expanded her range, drawing upon both the western classical repertoire and eastern folk tradition, as well as experimenting with electric fusion-informed sounds. Oh's understated yet highly sophisticated style is the phenomenal bassist's singular mark that characterizes these records, as well as her third release as a leader on Sun Pictures. Comprising entirely of Oh originals, Sun Pictures is an album of achingly fragile beauty and warm mellifluousness. The enthralling "Shutterspeed Dreams" opens the disc with guitarist James Muller's undulating notes. Together with Oh's subtly percussive strings and drummer Ted Poor's rumbling beats, the ensemble creates a nostalgic and mesmerizing ambiance." ~ HRAYR ATTARIAN - AllAboutJazz.com, Website, NPR, Facebook, YouTube BandCamp Discography.
---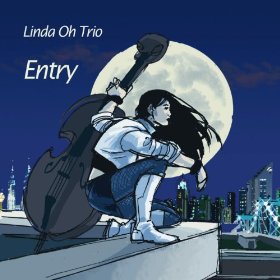 Linda Oh – Entry (2009) "Wow! This CD certainly defied my expectations. A young musician not long out of music college releases a debut record and you might expect something designed to impress with a few standards, a touch of flash, derivative playing, maybe a guest star appearance and a disparate set of styles and moods. This record is nothing like that at all! Linda Oh has crafted a release which is mature, musical, self-assured, and coherent. It can take a career to develop the kind of relaxed confidence and skill that allows a musician to minimize the ego and let the music and the muse take control but Oh plays and writes in a way that allows the music to develop organically and naturally."

~ Phil Wain - notreble.com
---
Mindi Abair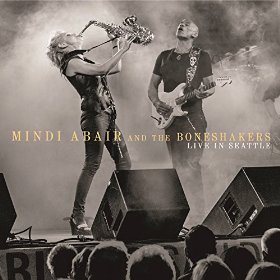 Mindi Abair & The Boneshakers - Live in Seattle (2015) ""After "˜Wild Heart', Abair wanted to translate its edgier rock/soul sound to the stage. She called longtime friend Randy Jacobs (Bonnie Raitt, Was (Not Was), Willie Nelson) to join her live band, bringing his Detroit blues/rock edge. In June, Randy's band, The Boneshakers, was playing The Newport Beach Jazz Festival on the same bill as Mindi's band, and she hopped on stage to "sit in" with The Boneshakers. "There was so much electricity on stage. The blues and rock just pulsed through me. Everyone played with complete abandon," Abair said. "It felt like home. And most of my band was also playing with Randy's band. It was really only about hiring longtime Boneshakers vocalist Sweet Pea Atkinson (Bonnie Raitt, Was (Not Was), Lyle Lovett)." Tracked at Seattle's Jazz Alley over Valentine's Day weekend, "˜Live in Seattle' captures the intent of a rock band, the grit of a blues band and enough energy to light a stadium. Fourteen sizzling tracks include eleven originals and two dramatic covers, which feature the exceptional combined skills of Mindi Abair (alto saxophone, vocals, producer), Randy Jacobs (guitar, vocals), Sweet Pea Atkinson (vocals), Rodney Lee (keyboards), Derek Frank (bass, vocals), and Third Richardson (drums, vocals)." ~ Northwest Music Scene, Website, Wikipedia, Facebook, YouTube Discography.
---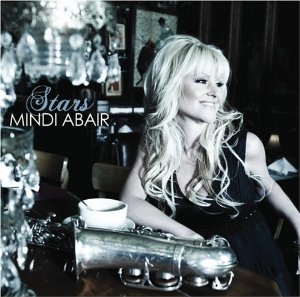 Mindi Abair – Stars (2008) "Over half a decade after Mindi Abair broke onto the smooth jazz scene with her hit debut "It Just Happens That Way", she's still an A-lister for summer and winter tours, festivals and cruises, has her own syndicated radio show "Chill With Mindi Abair" and recently went international with her first concerts in Istanbul and Romania. Now she's seeing Stars, the name of her Peak Records debut that keeps her trademark instrumental sound hip and edgy and includes more original vocal tracks (five) than ever before."

~ Jonathan Widran - Jazz Monthly Review
---
Terri Lyne Carrington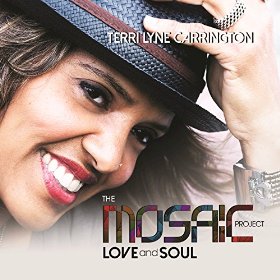 Terri Lyne Carrington - Mosaic Project: Love And Soul (2015) "On The Mosaic Project: LOVE and SOUL, Carrington juxtaposes her salute to female artists by paying homage to various male artists who have either influenced her professionally and/or informed her musicality, such as Nick Ashford, George Duke, Duke Ellington, Frank Sinatra, Luther Vandross and Bill Withers. "Whenever I do something that celebrates women, I never want it to feel like it's something that excludes men," she explains. "On this record, I consciously wanted to celebrate the various relationships women have with men either through original songs of mine or cover songs by male composers and song writers." The male presence and perspective on The Mosaic Project: LOVE and SOUL is even more realized by Billy Dee Williams, who contributes insightful spoken-word interludes through the disc." ~ JaSupreme - theurbanmusicscene.com, Facebook, Discography, YouTube and Website.
---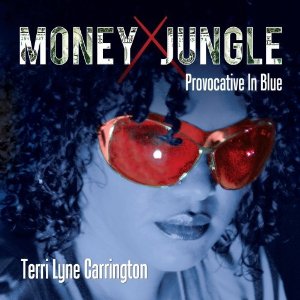 Terri Lyne Carrington - Money Jungle (2014) " Terri Lyne Carrington's new recording, a reenacting update of the Duke Ellington-Max Roach-Charles Mingus album of the same title from 50 years ago, begins in a frightening manner. "People are basically vehicles to create money," says a male voice over a drumbeat. "You have to create problems to create profit." As Ellington did in 1963, drummer Carrington and her musical mates counter-state the soul-numbing imperative of money as the be-all and end-all of human life. "Money Jungle" uses the symbolic action of groove, improvisation and free play within musical form" ~ New York Daily News
---
Stanley Turrentine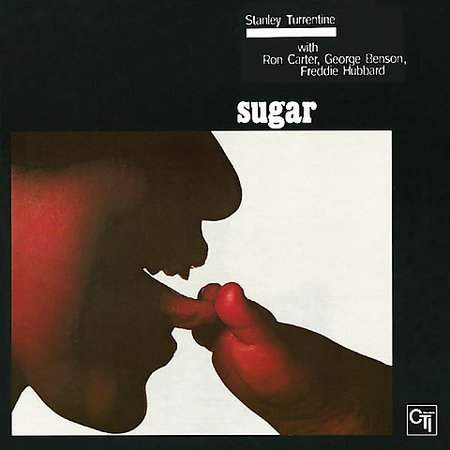 Stanley Turrentine - Sugar (1970) "If ever there were a record that both fit perfectly and stood outside the CTI Records' stable sound, it is Sugar by Stanley Turrentine. Recorded in 1970, only three tracks appear on the original album (on the reissue there's a bonus live version of the title track, which nearly outshines the original and is 50 percent longer). Turrentine, a veteran of the soul-jazz scene since the '50s, was accompanied by a who's who of groove players, including guitarist George Benson, Lonnie Liston Smith on electric piano, Freddie Hubbard on trumpet, bassist Ron Carter, organist Butch Cornell, and drummer Billy Kaye, among others." "" Thom Jurek - All Music Guide , CD Discography, NPR.
---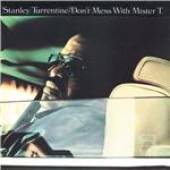 Stanley Turrentine "Don't Mess With Mister T." (1973) "A legend of the tenor saxophone, Stanley Turrentine was renowned for his distinctively thick, rippling tone, an earthy grounding in the blues, and his ability to work a groove with soul and imagination. Turrentine recorded in a wide variety of settings, but was best-known for his Blue Note soul-jazz jams of the '60s, and also underwent a popular fusion makeover in the early '70s. Born in Pittsburgh on April 5, 1934, Turrentine began his career playing with various blues and R&B bands, with a strong influence from Illinois Jacquet. He played in Lowell Fulson's band with Ray Charles from 1950-1951, and in 1953, he replaced John Coltrane in Earl Bostic's early R&B/jazz band. After a mid-'50s stint in the military, Turrentine joined Max Roach's band and subsequently met organist Shirley Scott, whom he married in 1960 and would record with frequently" ~ Steve Huey, All Music Guide - LegacyRecordings.com
---
Gregg Karukas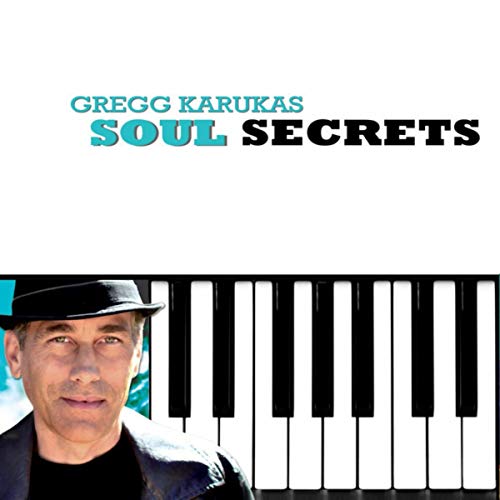 Gregg Karukas - Soul Secrets (2014) " The "Secret" is out! 2013 Grammy winner Gregg Karukas is back with a new collection featuring his signature piano touch, pristine production, and melodies that are both soulful and sophisticated. Organic, funky, and melodic is how the original Rippingtons keyboardist describes his latest, long awaited 12th solo project, "Soul Secrets". Gregg's elegant grand piano melodies and infectious grooves are everywhere; this time around he digs into his roots, featuring the classic Fender Rhodes, Wurlie, Minimoog and B3 keyboards quite a bit." ~ Website "Soul Secrets" page, Website, Discography, Facebook and YouTube.
---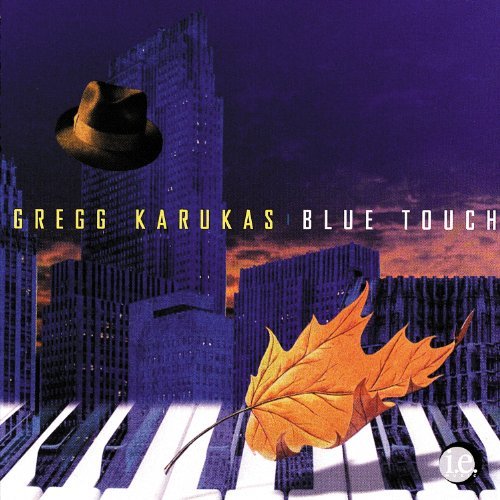 Gregg Karukas - Blue Touch (1998) "Sure that Gregg Karukas had reached the point where his lighthearted approach to smooth jazz was instantly recognizable, the keyboardist titled his last Positive Music release, You'll Know It's Me. Though he adds dashes of hip blues textures and Crusaders-flavored twists with the Fender Rhodes (hence the title, Blue Touch), Karukas' debut is another typically high-spirited effort, a reminder as to why his albums are always perched for months in the upper reaches of the radio charts. For him, it's always about lilting, instantly memorable melodies and gentle funk." ~ Jonathan Widran - AllMusic.com
---
Helen Sung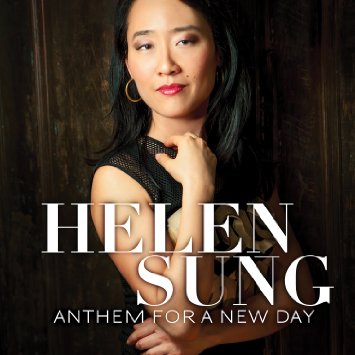 Helen Sung - Anthem For A New Day (2011) "There's a bit of the iconoclast in pianist Helen Sung. Her musical journey began in the classical world, and didn't take its rebellious tangent into jazz until her college years, after a chance encounter with a Harry Connick, Jr. concert, in a "bang on the piano" solo interlude. And then there was pianist Tommy Flanagan's solo on saxophonist Charlie Parker "Confirmation," and Sung was jazz bitten, in the best way. Anthem for a New Day, Sung's sixth album""her first on Concord Records""represents a full blossoming of Sung's talents""as a pianist, band leader, arranger and writer." ~ DAN MCCLENAGHAN - AllAboutJazz.com, Website, Discography, Facebook and YouTube.
---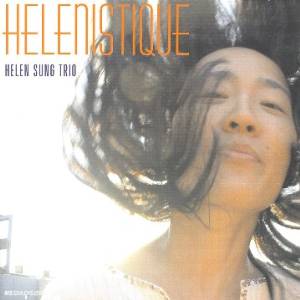 Helen Sung - Helenistique (2006) "New York-based pianist Helen Sung's debut as a leader, Push (Fresh Sound New Talent, 2003), featured mostly original tunes. For her sophomore effort, Sung has chosen some jazz standards, a Prince tune, and one from her own pen, "H*Town," an homage to her hometown of Houston, Texas. In covering jazz standards, one measure of success is how well the artist makes them his or her own. In this very engaging and successful piano trio effort, Sung does just that, breathing life into Rodgers & Hart's "Lover," one of Thelonous Monk's favorites, "Sweet and Lovely," Joe Henderson's classic "Black Narcissus," and Ellington's "Cottontail." She also includes an effervescent take on James P. Johnson's "Carolina Shout" and a quite original and energetic reading of Monk's "Bye Ya."" ~ DAN MCCLENAGHAN - AllAboutJazz.com
---
Roy Haynes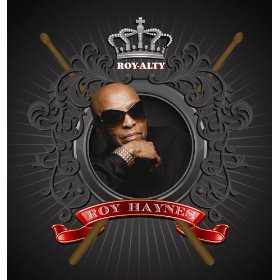 Roy Haynes (2011) Roy-alty "Roy Haynes celebrated his 86th birthday on March 13, 2011. Had the veteran drummer retired from music 30 or 40 years earlier, he still would have gone down in history as someone with a long list of accomplishments. But thankfully, Haynes continued to perform well into his eighties. Recorded in early 2011 (when Haynes was still 85), Roy-Alty is a solid hard bop/post-bop outing that boasts well-known guests like Chick Corea (who is heard on acoustic piano) and trumpeter Roy Hargrove. Corea is featured on two selections: the dusky "All the Bars Are Open" and Thelonious Monk's "Off Minor," while Hargrove is heard on six of the ten tracks (including the insistent "Passion Dance," the standard "These Foolish Things," the Afro-Cuban favorite "Tin Tin Deo," and Miles Davis' "Milestones"). It should be noted that the "Milestones" that Haynes performs on Roy-Alty is the bop standard that Davis played with Charlie "Bird" Parker in 1947, not the modal standard he unveiled in 1958, and playing something with a Bird connection is quite appropriate, given that Haynes was a member of his quintet from 1949-1952 (when the drummer was in his twenties)." Alex Henderson - AllMusic, Wikipedia, Discography, Facebook and YouTube.
---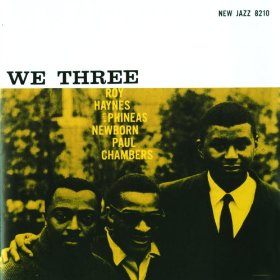 Roy Haynes - We Three (1958) "'We Three, recorded in a single session on November 14, 1958, was the first American studio date as a bandleader for the diminutive and legendary jazz drummer Roy Haynes, although with pianist Phineas Newborn on board (along with bassist Paul Chambers), it really is a set dominated by Newborn, whose busy, two-handed technique here works in tandem balance with Haynes' cool refinement. Newborn was all about amazing and dazzling piano runs that on some dates created simply too much flash and clutter to allow pieces to flow and breathe properly, but Haynes has always been about grace and flow throughout his career (if a drummer's style can said to be elegant, Haynes fits the bill), and here he rubs off on Newborn, who exercises just enough restraint to keep him in the proper orbit, resulting in a fine album. " Steve Leggett - AllMusic
---
Tim Warfield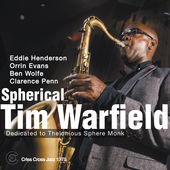 Tim Warfield (2015) Spherical "Thelonious Monk tribute albums are certainly nothing new in the jazz world. As early as 1961, Eddie "Lockjaw" Davis and Johnny Griffin recorded Lookin' at Monk and pianist Bud Powell recorded Portrait of Thelonious. Even while his career was still going strong, Monk's importance as a composer and influence on other jazz musicians was already clear. Today Monk's legendary status as one of jazz's most important figures is still clear. As far as I know, there is no hard data to back up the fact, but few jazz artists would argue with the claim that Monk is probably the most-covered jazz composer of all time." ANDREW LUHN - AllAboutJazz.com, Website, Discography, MySpace and DC Bebop page.
---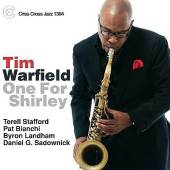 Tim Warfield - One For Shirley (2008) "'Saxophonist Tim Warfield's fifth CD as a leader on the Criss Cross label, his first in six years, is a diverse collection of original compositions, obscure and known jazz standards, a traditional gospel song, and a 60s pop hit. The music s common thread is that it was inspired by, performed by, or performed with the late organist/pianist Shirley Scott (1934-2002) one of Warfield s mentors on the Philadelphia jazz scene, a musician best known through her recordings with saxophonists Eddie "Lockjaw" Davis and Stanley Turrentine, her husband at the time, during the 50s and 60s." Greg Turner - jazzreview.com
---
Carol Duboc
Carol Duboc - Smile (2013) "Is there a listening market for adult contemporary music. For lack of a better categorization, that is what Carol Duboc provides on her seventh release, the all-original Smile which she co-produces with Keyboardist Jeff Lober""and produce they do. Smile is sonically, a perfectly quaffed and lushly presented collection of ten hook-filled, expertly sculpted songs that take as much from late Stevie Wonder, Anita Baker and Sade as it does Miles Davis and fellow Kansas City-ians Charlie Parker and Count Basie. This is music for grown-ups, like that of Louise Van Aarsen-Koopman , dealing less with "You go to my head and you linger like a haunting refrain..." and more, "The story's been told / this love's mythological."" ~ C. MICHAEL BAILEY - allaboutjazz.com, CD Discography, Website, and Facebook.
---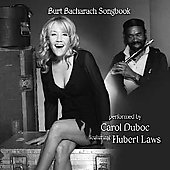 Carol Duboc - Burt Bacharach Songbook (2009) "Selections on the CD range from a playful take on "I'll Never Fall in Love Again" to a paired down, heartfelt version of "Anyone Who Had a Heart." Duboc's trademark sensuality comes through in her simmering interpretation of "Walk on By" and her refreshing perspective as a songwriter is highlighted on the disc's only original track "My Melody." The album also features intricate and effortless contributions by world-renowned flautist, Hubert Laws as well as musicians Danny Embrey on guitar, Joe Cartwright on piano, Bob Bowman on bass, Tim Cambron on drums and Luis Conte on percussion." ~ PM - Jazz Chill Blogspot
---
Sharel Cassity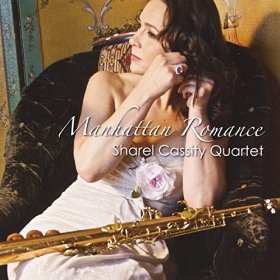 Sharel Cassity - Manhattan Romance (2014) "Since she relocated to New York City in 1999, the steadily building career of this Oklahoma native includes a Bachelor's from the New School and a Master's at Juilliard. Sharel Cassity studied under a number of renowned saxophonists and recorded two CDs. The second, Relentless (Jazz Legacy, 2009), received a 4-star review in Downbeat, whose Critics Poll has consistently cited her as a Rising Star on alto sax. Her career includes performances as a leader at well-known venues, as well as frequent work with the Dizzy Gillespie, Jimmy Heath, Roy Hargrove, and DIVA Big Bands, among many others." ~ TOM PIERCE - allaboutjazz.com, Website, Oklahoma Jazz Hall of Fame, Facebook, Reverbnation, YouTube, Discography.
---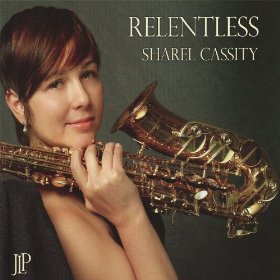 Sharel Cassity - Relentless (2009) "Sharel Cassity's second release as a leader gives the alto saxophonist a bit more opportunity to show off her chops, as she adds both soprano sax and flute, while she also focuses extensively on her own compositions, something she omitted from her debut CD, Just for You. Though very youthful in appearance, she's a seasoned musician who started playing young, then detoured from her initial plan to finish her music education at Berklee by opting to play in New York City, where she earned a bachelor's degree at the New School and a master's degree at Juilliard." ~ Ken Dryden - allmusic.com
---
Lou Donaldson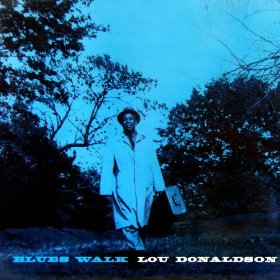 Lou Donaldson - Blues Walk (1958) "Lou Donaldson's undisputed masterpiece, Blues Walk, marks the point where the altoist began to decisively modify his heavy Charlie Parker influence and add a smoky, bluesy flavor of his own. The material is still firmly in the bebop vein, and the mellower moments aren't as sleepy as some of Donaldson's subsequent work, so the album sounds vital and distinctive even as it slows down and loosens things up. That makes it the definitive release in Donaldson's early, pre-soul-jazz period, but what elevates Blues Walk to classic status is its inviting warmth. Donaldson's sweetly singing horn is ingratiating and melodic throughout the six selections, making even his most advanced ideas sound utterly good-natured and accessible. " Links: ~ Steve Huey - AllMusic.com, Website, Wikipedia, YouTube and Discography.
---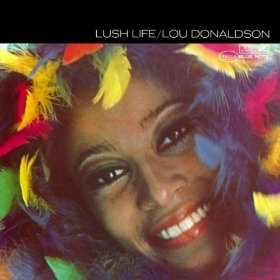 Lou Donaldson - Lush Life (1967) "Lou Donaldson's Lush Life is the sort of mysterious lost session that inexplicably fell through the cracks from time to time at Blue Note Records during their wildly productive 1960s and the sort of collectable that used to make vinyl hawks salivate. This January 1967 session, unreleased until 1980 when it debuted in Japan under a different title (now getting the Rudy Van Gelder Edition treatment), seems to have gone against everything that was happening in jazz (and American culture) at the time. " ~ JEFF STOCKTON - AllAboutJazz.com
---
Louis Hayes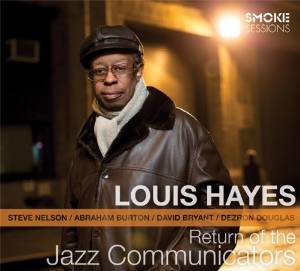 Louis Hayes - Return of the Jazz Communicators (2014) "As the story goes, the original Jazz Communicators were formed back in 1967 when Hayes put together a group featuring Freddie Hubbard, Joe Henderson, and Kenny Barron. This new edition was formed out of Hayes' desire to use the vibes in a quintet setting. It is fabulous to hear Steve Nelson vibraphone in this ensemble, being that his recorded appearances are rare these days. A veteran of other Hayes ensembles over the years and another gifted musician we hear from too rarely, Abraham Burton first made a name for himself playing alto with Art Taylor back in the '90s." ~ C. ANDREW HOVAN - All About Jazz, Website, Wikipedia, Website and CD Discography,
---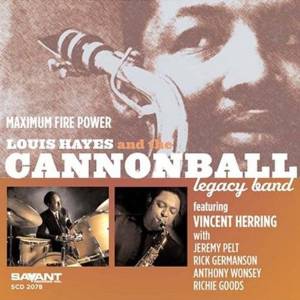 Louis Hayes and the Cannonball Legacy Band - Maximum Firepower (2006) "Like his old-school contemporaries Jimmy Cobb and Mickey Roker, drummer Louis Hayes elevates the music from within, using finesse and hip nuance rather than playing on top of it with overt chops. It's the same supportive role he assumed with such bandleaders as Yusef Lateef, Horace Silver, Cannonball Adderley, Oscar Peterson and half a dozen other major figures in jazz. As a bandleader in his own right, Hayes surrounds himself with an abundance of talent in alto-sax burner Vincent Herring, rising star trumpeter Jeremy Pelt, bassist Richie Goods and pianists Rick Germanson and Anthony Wonsey. And he fuels this superb hard-bop session with a relaxed yet authoritative swing feel in tackling several tunes associated with Cannonball Adderley, in whose band Hayes provided the rhythmic thrust alongside bassist Sam Jones from 1959 to 1965." Bill Milkowski - JazzTimes.com
---
Manu Katché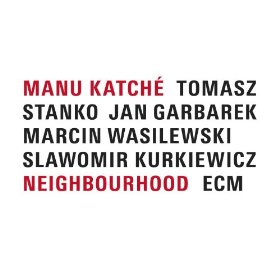 Manu Katché - Neighborhood (2006) "Neighborhood, Manu Katché's ECM debut, is full of wonders. The drummer is joined by his old comrade Jan Garbarek (saxophone) and Tomasz Stanko (trumpet), as well as Marcin Wasilewski (piano) and Slawomir Kurkiewicz (bass), who are part of Stanko's quartet. The band creates music full of small epiphanies and the seductive warmth that is typical of the works of Miles Davis and Keith Jarrett. It is no surprise that Katché really knows his trade, since for the last 25 years he has been an in-demand drummer for people like Gabriel, Sting and Jan Garbarek, to name but a few. His apparently simple and nonpretentious playing has earned him respect as one of the best drummers in the world. " ~ NENAD GEORGIEVSKI, - All About Jazz, Discography, Website, and Facebook page.
---

Manu Katché - Third Round (2010) "World class drummer Manu Katché continues to pursue a second musical career as a bandleader with his third ECM release (and fourth overall) on Third Round. His second ECM Playground was warmly greeted here when it first appeared three years ago, and his label debut was quite good, too, so we were eager to see if Katché could make it three for three. Third Round isn't an abrupt departure from the spacious, subtle European jazz of Playround or Neighborhood, but it is a marked progression." Pico - All About Jazz
---
Jessy J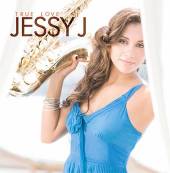 Jessy J - True Love (2009) "she is back with her sophomore effort "˜True Love'. It moves Jessy J closer yet to her Latin heritage while again drawing heavily on Paul Brown's talents as a writer, producer and performer. With stellar contributions from bass player Roberto Vally, keyboard maestro Gregg Karukas and drummer Sergio Gonzalez, "˜True Love' is already well on the way to emulating the success of "˜Tequila Moon'.'. Out on Peak Records in the USA and due for release in the United Kingdom on September 28 "˜True Love' confirms that Jessy J has claimed a unique position in the welcoming hinterland that lays somewhere between smooth and Latin jazz." ~ Smooth Jazz Therapy, CD Discography, Website, and MySpace Music page.
---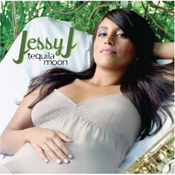 Jessy J - Tequila Moon (2008) "Listening to... Jessy J weave magic with her soprano saxophone as she plays the lyrical "Running Away," which she co-wrote with Brown, and then opting for a tenor-voiced horn on Leon Russell's "Song For You," one must ask the question: If she is already this good, how great can she become? Like Mindi Abair, Jessy J is able to serve up evocative phrases that transcend the jazz and pop genres, and in Jessy J's case, she add some gentle Latin spices. From the opening track "Tequila Moon," until the last notes of "Song For You" fade gently into the twilight, Jessy J's music will charm you and hold you as a willing captive under its enchanting spell. " Joe Montague - Jazz Police
---
The Cookers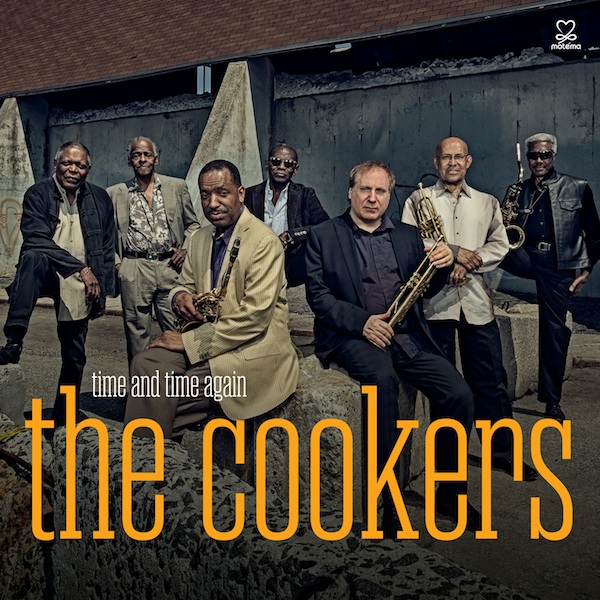 The Cookers: Time and Time Again (2014) "Celebrating seven years together, Time and Time Again is the fourth release by The Cookers since the group's recording debut, Warriors (Jazz Legacy Productions, 2010). The band's all-star lineup, who first rose to prominence in the late '60s and early '70s, was initially formed by trumpet player David Weiss, who also serves as musical director. In addition to Weiss, the septet features the muscular frontline of trumpeter Eddie Henderson, tenor saxophonist Billy Harper and alto saxophonist Donald Harrison (replacing Craig Handy), with pianist George Cables, bassist Cecil McBee and drummer Billy Hart manning the blue chip rhythm section. Drawing upon their varied experiences, the ensemble members split writing duties, effectively summarizing the entire spectrum of the jazz continuum in the process. " - ~ TROY COLLINS - allaboutjazz.com, Discography, Facebook page and Jazz Legacy Productions.
---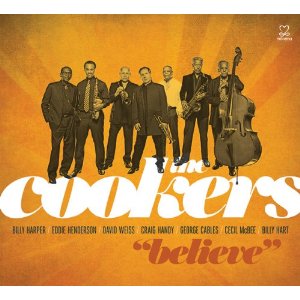 The Cookers - Believe (2012) "The Cookers' 2010 album Warriors ranked as one of that year's top ten jazz albums here: how does their new one, Believe, just out from Motema, stack up alongside it? It's different, and it's even better. It's one of those rare albums that come along a handful of times a year, that will blow you away the first time you give it a close listen. Who would have thought that all but two of the members of this perennially vital, intense veteran septet "" saxophonists Billy Harper and Craig Handy, trumpeters Eddie Henderson and David Weiss, pianist George Cables, bassist Cecil McBee and drummer Billy Hart "" are in their sixties or seventies? And who would have imagined that they'd come out with an album that's mostly midtempo, with a couple of brooding ballads? This one has gravitas, rich melodic beauty and all sorts of deep playing and interplay. Interestingly, much as this band is all about power and fiery chops, it's the compositions here that absolutely slay. The overall concept seems be something along the lines of "look, this isn't just a superstar session, we're a more-or-less fulltime band," and they reaffirm that many times over." - ~ Lucid Culture
---
Cindy Bradley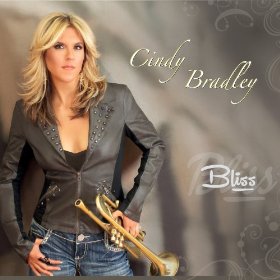 Cindy Bradley - Bliss (2014) "Back in 2007, as if from nowhere (but actually from Buffalo, NY), trumpeter Cindy Bradley burst onto the contemporary jazz scene with her independently released debut CD "˜Just A Little Bit'. The recognition this fine eight track collection brought led to a touring engagement with the legendary Pieces of A Dream and a record deal with Trippin "˜n' Rhythm that initially garnered the critically acclaimed "˜Bloom' and then followed up with the equally good "˜Unscripted'. Both were built around the basic constructs of Bradley's velvety tones, stellar input as writer, performer and producer from Michael Broening and consistently excellent performances from Mel Brown on bass and Freddie Fox on guitars. Now (with Brown again in the line-up and bass from Kip Sophos) Cindy has reunited with Broening for her latest Trippin "˜n' Rhythm project, "˜Bliss'." ~ Smooth Jazz Therapy, Discography, Website, Reverbnation, and Facebook
---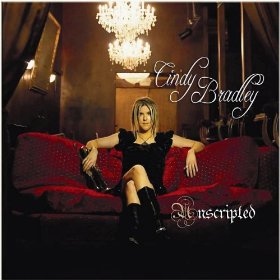 Cindy Bradley - Unscripted (2011) "Every now and then a musician gets bold and breaks the mold. Cindy Bradley's Unscripted is the sound of an artist just going for it. The nearly eight-minute "Prelude/Massive Transit/Interlude" suite that kicks off the album is like a rush of cool air to the face on a hot summer day. It's fast, furious and funky, with Bradley blowing the hell out of her trumpet as she dukes it out with producer Michael Broening's keyboards and Tim Veder's sax solos... The title is slightly misleading. There may not have been a script for Unscripted, but there is definitely a plan and Bradley is executing it to perfection. This is a highly rewarding sophomore effort from Bradley and establishes her as someone on the short list of jazz artists well worth following to see what comes next. " ~ Jeff Wimbush - AllAboutJazz.com
---
Woody Shaw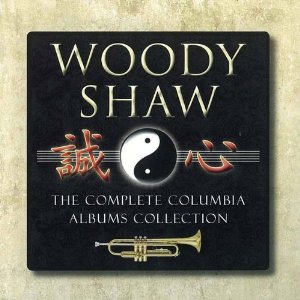 Woody Shaw - The Complete Woody Shaw Columbia Albums Collection (2012) "In 1976 Dexter Gordon decided to move back to US after few years in Scandinavia; he got already a contract from CBS records. Gordon started jamming at the Vanguard along with the Louis Hayes/Woody Shaw Quintet and after these live recordings was produced the beautiful double album Homecoming. Michael Cuscuna "" the executive producer from Columbia "" noticed already Woody's talent and genius on trumpet since the mid 70's: Cuscuna produced for Muse Records all Woody's albums starting from the beautiful The Moontrane in 1974." ~ Achille Brunazzi - JazzReview.com, Wikipedia, Youtube, Discography,
---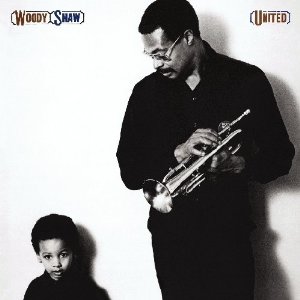 Woody Shaw - United (1981) "A new reissue series focusing on turn-of-the-1980s sides by the underappreciated Woody Shaw doesn't consistently illustrate why he's sometimes considered the last of the true innovators at the trumpet. But United certainly does. Shaw, playing in his last date as a leader for Columbia Records, marked his return to the purely straight-ahead style with a group that managed to keep up with his restless focus on innovation. If only just barely sometimes. United, long out of print, is part of a new series of Shaw reissues by Wounded Bird that also includes 1979's Woody III and 1980's For Sure! Among the featured sidemen on this 1981 date are trombonist Steve Turre, pianist Mulgrew Miller and drummer Tony Reedus. They give Shaw a chance to step up and just blow. And blow, my friends, he most certainly does." ~ Nick Deriso - All About Jazz
---
Leela James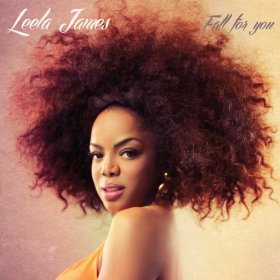 Leela James - "Fall for YOu" (2014) "Leela James latest album, Fall For You, sneaks up on you and grows in depth, movement, and invitation the longer the project plays and the more frequently you play it. The initial thought on the first few cuts, especially on the first listen, was that the project was beginning solid enough but was essentially routine, with only the Anthony Hamilton duet not playing old school R&B by-the-numbers at the outset of Fall For You. Then midway through the fifth solo project by the latest cast member of R&B Divas of L.A., the disc opens up and becomes an enveloping experience of exquisitely performed soulful delights, delivering one of the better releases""if not the best""of James' catalog of classic and Southern soul." ~ L. Michael Gipson - SoulTracks.com, Website, Wikipedia, Youtube, Facebook, Discography,
---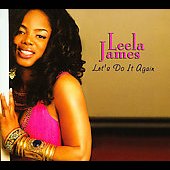 Leela James - Let's Do It Again (2009) "This one's almost a no-brainer. Find a young woman with a great Soul voice and an established fan base and have her cover great R&B songs from the past. The results, as one might expect, are terrific. Leela James understands how to build a fire underneath the slow songs and express joy and happiness on the more upbeat numbers. " ~ Steve Horowitz - PopMatters.com
---
Bob Baldwin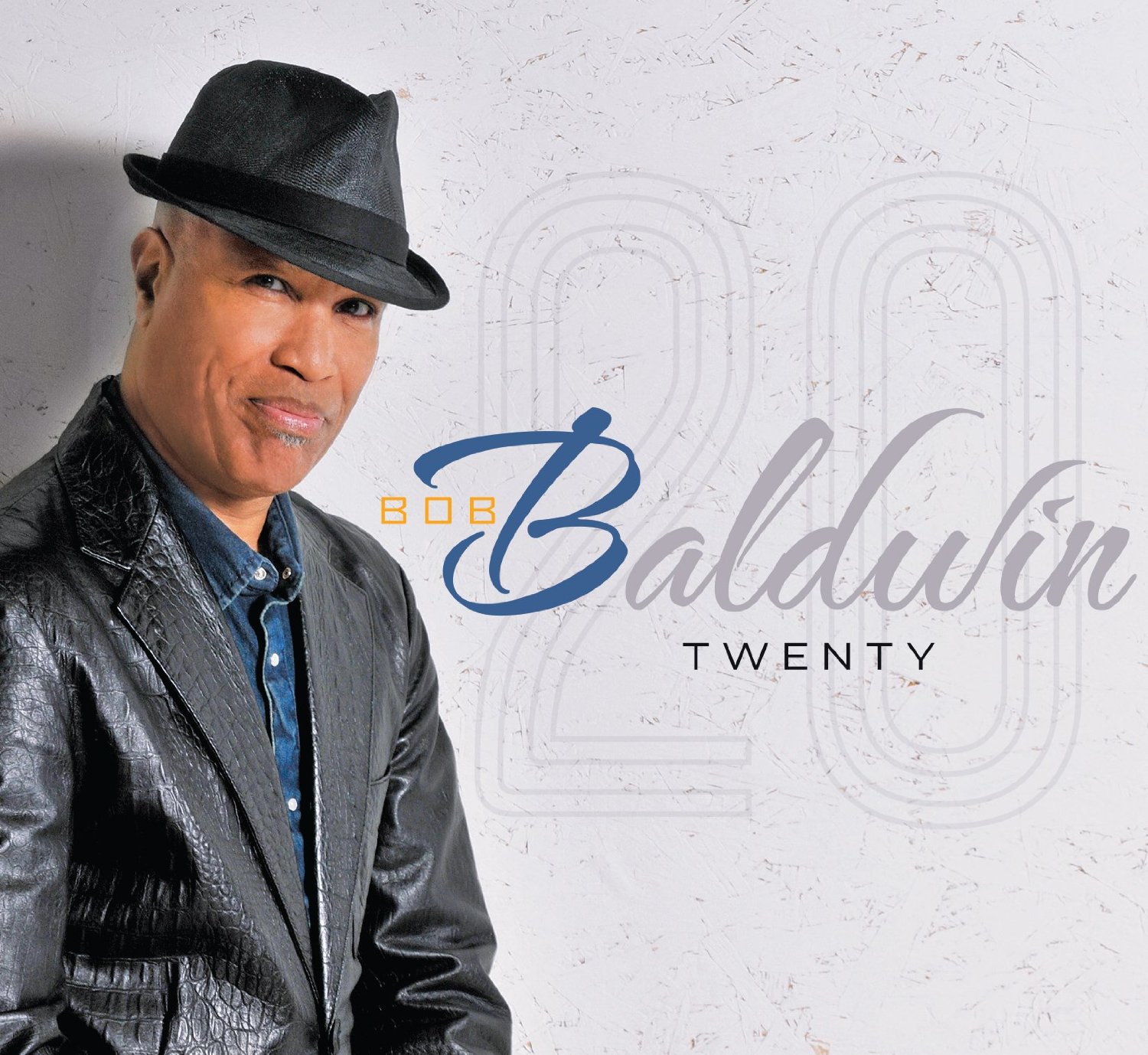 Bob Baldwin – Twenty (2013) "With so many artists celebrating milestones in this biz, it is only fitting that we turn to yet another in keyboardist/producer/entrepreneur Bob Baldwin who celebrates 2Bob Baldwin0 albums in 25 years with his release of Twenty. This one was a bit late getting to me, but the music makes the wait very tolerable as Baldwin produces some more of that slick, strutting sound of R&B/jazz/funk that bears his fingerprints all over it. With masterful tributes to the late Michael Jackson (Never Can Say Goodbye) and Thom Bell (Betcha By Golly Wow: The Songs of Thom Bell) now under his belt, Baldwin again ventures out with his own creative endeavor. The tunes here are typical Baldwin: Tight, well-phrased, often funky, and with a lot of bounce and charm. Along with rich covers of Herbie Hancock and Freddie Hubbard, Baldwin has Marion Meadows, Joey Sommerville, Ragan Whiteside, and Gabriel Mark Hasselbach, among others helping out here. The result is simply of top-shelf quality. " ~ thesmoothjazzride.com, Website, Facebook, Discography, MySpace, Reverbnation and DC Bebop page
---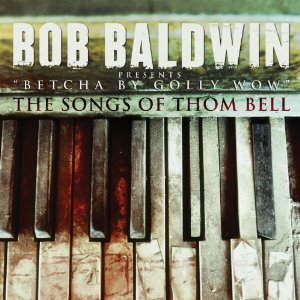 Bob Baldwin - Betcha By Golly Wow: The Songs Of Thom Bell (2012) "New urban jazz keyboardist Bob Baldwin disdains the "smooth jazz" moniker, but that doesn't necessarily mean he isn't familiar with the conventions of the genre. He's got ideas that don't have a thing to do with cranking out infinite versions of the same old sound with a few new riffs. Baldwin is a bit more ambitious than that and with Betcha By Golly Wow: The Songs of Thom Bell he honors one of the most successful songwriters of 1970s soul music.".

---
Ronny Smith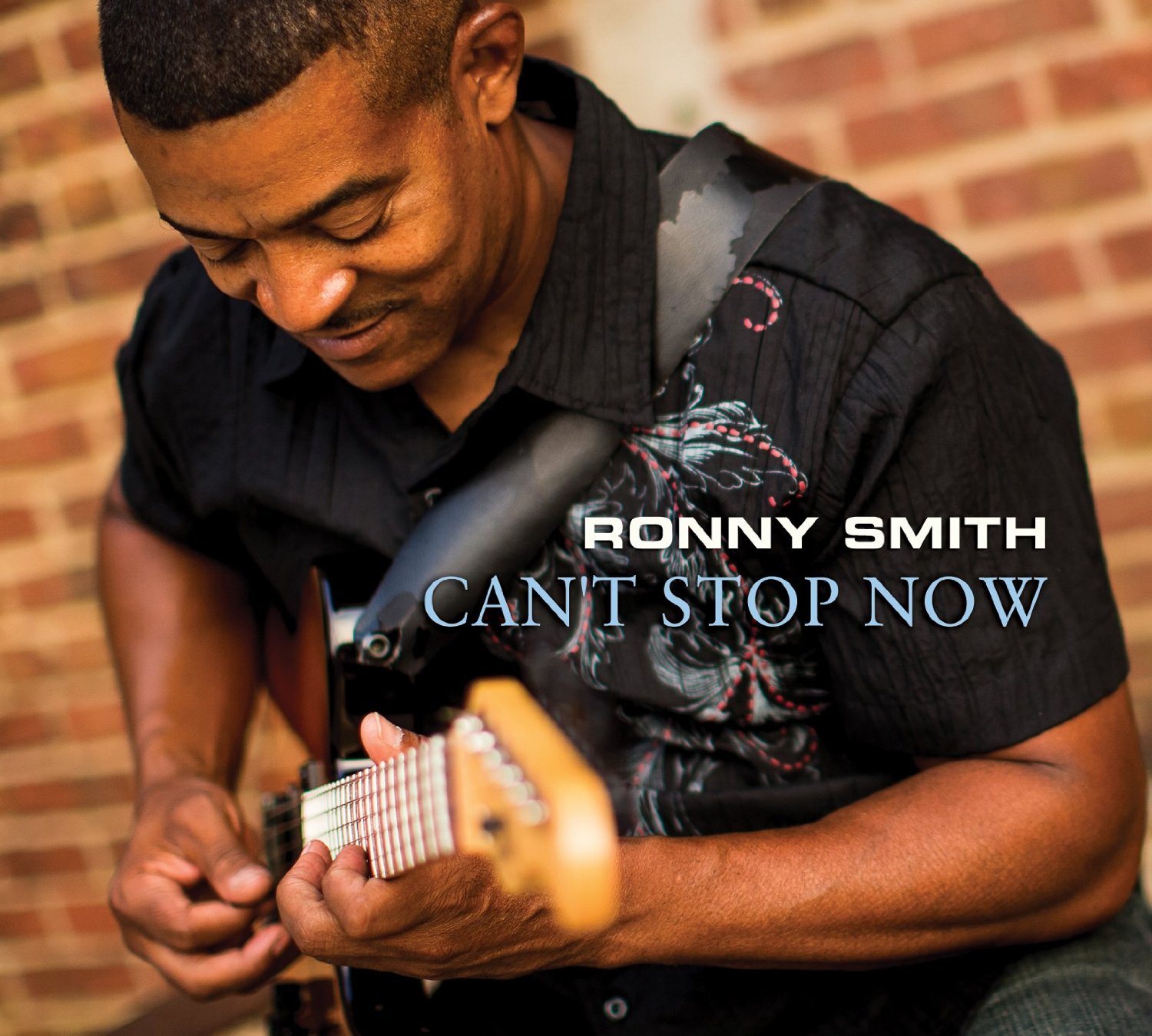 Ronny Smith - Can't Stop Now (2013) "Guitarist Ronny Smith has been on the Smooth Jazz Therapy radar since 2007 and the release of his excellent "˜Simply Stated'. Two years later the equally good "˜Just Groovin' hit the streets and now, after what seems way too long, Smith is back with "˜Can't Stop Now'. It finds him in partnership with producer Eric Copeland and, with ten well-chosen tracks, is a superb example of the tight melodic style that categorizes his playing. " ~ Smooth Jazz Therapy, Wikipedia, Motema Music, Facebook, YouTube and DC Bebop page
---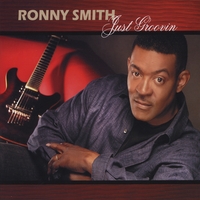 Ronny Smith "" Just Groovin (2009) "Baltimore-born guitarist Ronny Smith is back to the Smooth Jazz stage with his brand new CD "˜Simply Groovin,' set to be released in May 2009. It's his fifth album and displays great musicianship with a fine balance between sophisticated rhythmic grooves and fluid melodies. On this one you'll find lots of original tunes and two covers. This CD, as his previous ones, has been a growing process for this talented guitarist. And this continuous quest for the best guitar sound results in a highly recommendable CD, which gets him closer to greatest jazz guitarists such as Wes Montgomery and George Benson. "


~ Akbar Nour - Smooth Jazz Is Life
---
Regina Carter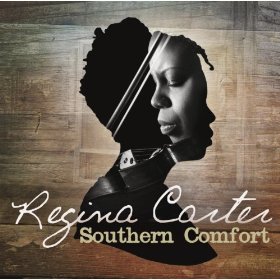 Regina Carter - Southern Comfort (2014) "Violinist Regina Carter's debut for Sony Masterworks finds her knee-deep in history once again. Carter has become something of a genre-blind and stylistically-inclusive musicologist, marrying her violin, family history and more to music of various shapes and origins. Elements of alt-country, folk, Bill Frisell-esque Americana, jazz, traditional music and more merge together beautifully on this gem of an album. Carter has no shortage of fine records in her discography, but this one tops them all." ~ Dan Bilawsky - AllAboutJazz.com, Discography, Facebook, YouTube and Website.
---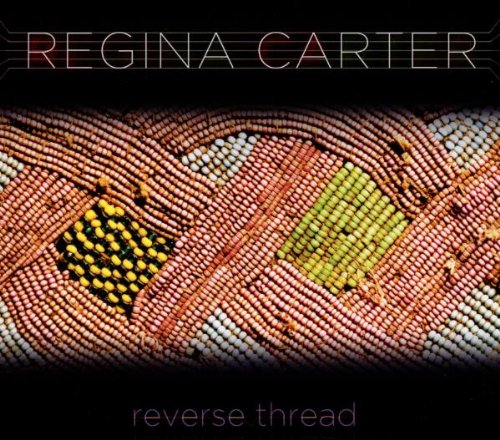 Regina Carter - Reverse Thread (2010) "What does the award-winning, classically trained, jazz violinist Regina Carter do, after playing Niccolo Paganini's famous Guarneri "Cannon" violin in Paganini: After a Dream (Verve Music Group, 2003), or reinterpreting songs from the 1920s-1940s in I'll Be Seeing You ( Verve Music Group, 2006)? She directs her interests and passion towards African folk music in Reverse Thread, a significant work in her already diverse discography. There's a trove of jewels waiting to be mined in Reverse Thread. Thankfully, Carter's unquenchable thirst for new music has allowed her to produce this important recording."" ~ Mark F. Turner - All About Jazz
---
Little Dragon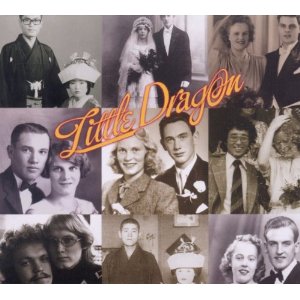 Little Dragon - Ritual Union (2011) "Ritual Union, the band's third album, does not stray from the sexy, futuristic sound of their previous record, Machine Dreams, or their team-up with Albarn. If anything, they've doubled down on their aesthetic by leaning harder than ever on moody synths, nearly subliminal bass lines and impossibly crisp snare hits. A few of the songs, like the sleek title track and the brisk, funky "Nightlight", rank among the group's finest work. All through the record, Little Dragon are extremely effective in delivering the most attractive elements of their style, resulting in a set of songs that come across like the ideal soundtrack to a night on the town in some exotic sci-fi city." - Matthew Perpetua; July 26, 2011 - Pitchfork.com, CD Discography, Facebook, SoundCloud page and Website.
---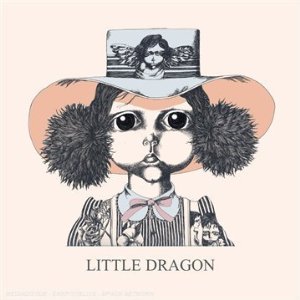 Little Dragon - Little Dragon (Import - 2007) "For years now, the world of music has been too global and interconnected for one to truly be surprised at an outfit such as Little Dragon, but it's no less a wonder that a sound as American as soul and R&B can infuse the music this pervasively of a group of high school buddies from Sweden. Little Dragon is a dynamic self-titled debut that is yet another credible and enchanting Euro-approximation of soul and rhythm & blues. Vocalist Yukimi Nagano displays all the subtle inflections and conspicuous acrobatics that have identified the R&B genre for years, but specifically the more recent paradigms of the Chaka Khans and MJBs, noted easily on the album's highlight "Constant Surprises."" ~ Vincent Thomas - AllMusic.com
---
Chris Standring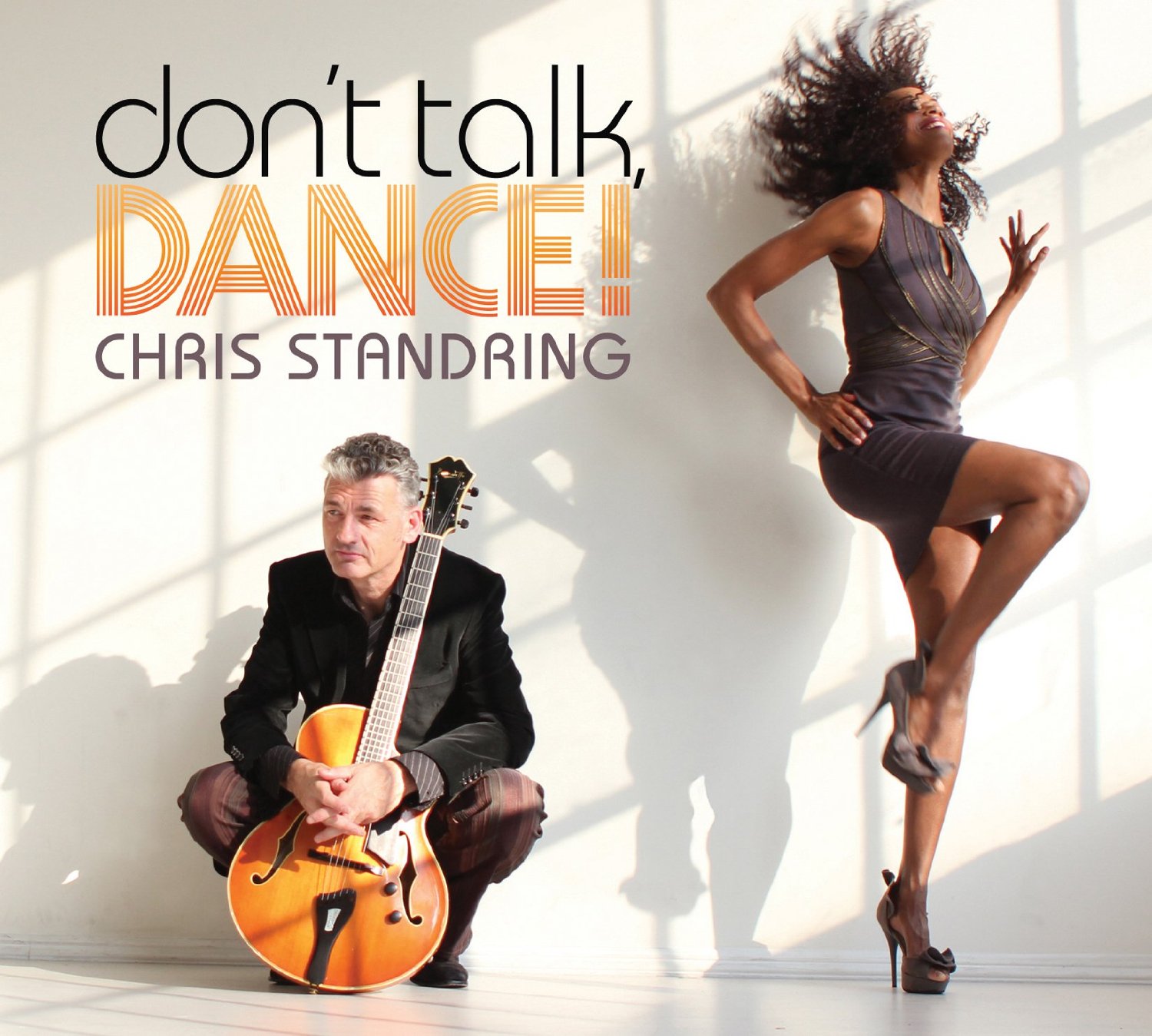 Chris Standring - Don't Talk Dance! (2014) "Shaddup and Dance! That's the central and literal message from this cranked up, funked out dance-o-rama created by guitarist (who also doubles on keys here) Chris Standring.Chris Standring 2014 CD The actual title of the release is Don't Talk, Dance! , to be released on March 4 on Ultimate Vibe Recordings. Trust me, you'll have a very hard time not complying with that request. The CD is loaded with irresistible grooves and funk that dare you to sit down. Fired up with crazy-good chops, great phrasing, solid bass lines (provided by a most familiar name, especially among jazz cruisers "" Andre Berry), hard driving drum action (supplied by a variety of drummers "" all really good), and great horn arrangements, Standring had to know heading into this project that he had a winner. " ~ thesmoothjazzride.com, Discography, Facebook, YouTube and Website.
---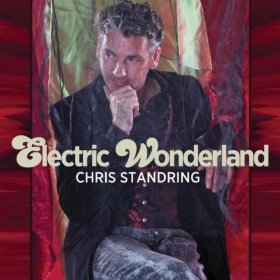 Chris Standring - Wonderland (2012) "At some point during every artist's career, if they truly consider themselves as artists, they must ask themselves a question of truth. This question is not so much, "Am I following the truth?" but rather "Am I following my truth?" The answer to this question goes a long way in determining whether the artist plays it safe and stays in their comfort zone, or takes the bolder, but potentially more interesting and satisfying course of following their muse wherever it takes them. For multi-instrumentalist Chris Standring, the answer seems to be to make only the music that moves him. It's a smart choice." ~ Jeff Winbush - All About Jazz
---
Esperanza Spalding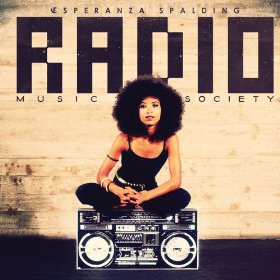 Esperanza Spalding - Radio Music Society (2012) "No matter how you felt about Esperanza Spalding's 2011 Grammy win "" and if you're still genuinely disappointed, it's time for a long look in the mirror "" there's no questioning her willingness to live up to it. Conceived as a companion to her breakthrough "Chamber Music Society," Spalding's follow-up melds airtight jazz with pop, funk and soul with such disarming assurance that it could be shipped with an introduction from the bassist-composer reading, "Now that I have your attention..." Also released in a deluxe edition with sumptuously filmed videos for 11 of its 12 songs, "Radio Music Society" primarily delivers the sort of upbeat head-bobbers celebrated in opener "Radio Song," a quaint, lilting valentine to musical discovery anchored by Spalding's nimble vocal and rubbery electric bass line." ~ Chris Barton - LA Times, CD, Website, Wikipedia and MySpace Music page.
---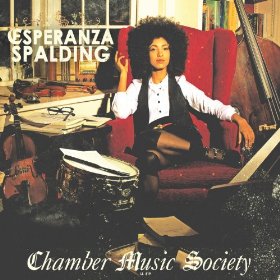 Esperanza Spalding - Chamber Music Society (2010) "On the opening track of her much-lauded, self-titled major label debut, Esperanza (Heads Up, 2008 ), bassist/vocalist Esperanza Spalding covered Milton Nascimento's timeless gem, "Ponta de Areia." Rather than covering another of the singer/composer's tunes on Chamber Music Society, Spalding recruits Nascimento to perform on her own "Apple Blossoms." It's but one example of a highly intriguing set that blends her classical training with jazz, pop and soul tendencies. This might seem to be a risky endeavor, but not for Spalding, who not only keeps an open mind, but a radar-like ear that is able to absorb many sonic influences and still make them her own." ~ ERNEST BARTELDES (2010) - AllAboutJazz.com
---
Sarah McLachlan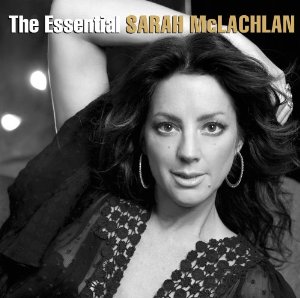 Sarah McLachlan - Essential Sarah Mclachlan (2013) "Sarah McLachlan has been enchanting listeners with her music for 25 years, beginning with her debut album Touch, in 1988. Her voice has remained as true and pure as ever through the years, soaring over beautiful and perfectly planned musical arrangements to great effect. The two discs include material spanning her entire career, both live and studio, alone and in collaboration with others. There are 30 songs included, from deep cuts to the familiar hits. The thing that sets McLachlan apart and keeps her fascinating is not just the beauty of her voice and the textured and interesting musical arrangements that underpin it, but the total honesty and often heart-wrenching emotion of her lyrics.." ~ Rhetta Akamatsu - blogcritics.org, Discography, Website and MySpace Music page.
---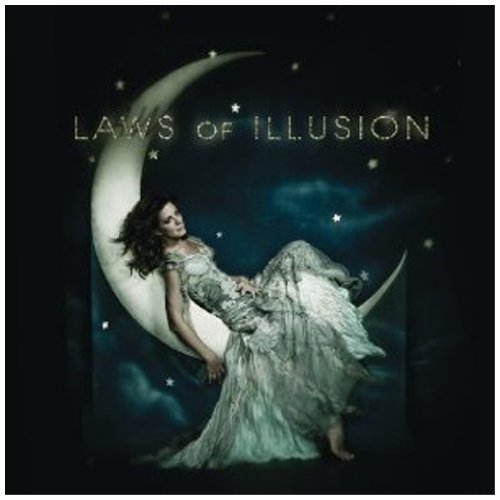 Sarah McLachlan - Laws Of Illusion (2010) "This is Sarah McLachlan's first album for four years, seven if one discounts her Grammy-nominated Christmas covers collection of 2006, Wintersong, to focus on original material. The Canadian singer-songwriter's crystal-clear mezzo-soprano voice has changed little, but a failed marriage in the interim has become the inspiration for an autobiographical collection of songs which express the breadth of emotions that follow such circumstances. But the overall tone is not what one might think. There is no self-pity and little melancholy about these arrangements. We know from her previous work that McLachlan is a thoughtful lyricist who knows a thing or two about song construction. She has a flair for varying the pace of a melody or introducing an ironical upbeat accompaniment to a downbeat lyric, and can deliver variety over a span of a dozen and more songs." ~ Adrian Edwards (2010) - BBC MUSIC
---
Kenny Garrett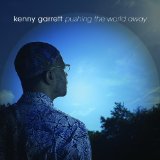 Kenny Garrett - Pushing the World Away (2013) "The late Richard Cook (in his indispensable Jazz Encyclopedia, Penguin, 2005) discerns "˜a good flavour of Junior Walker-style blues licks' in the saxophone style of US master Kenny Garrett (attributing it to his Detroit roots), but also notes that Garrett's playing "˜can otherwise be as loquacious and many-noted in its delivery as that of any other post-bop saxophonist', concluding that he is "˜a communicative player who likes listeners to be excited and persuaded by his music'." ~ London Jazz News, Website, Wikipedia, Facebook, MySpace and CD Discography.
---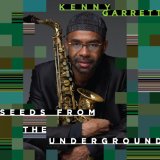 Kenny Garrett - Seeds From The Underground (2012) "Kenny Garrett is one of the most respected and frequently imitated saxophonists in the jazz world, but he might not have reached his full potential if not for those who guided him and showed him the way. While some musicians try to rewrite history when they make it big, turning their backs on the nurturing forces and influential individuals that kept them on the righteous path, Garrett doesn't fall into that category. He gives credit where credit is due, and Seeds From The Underground is the proof." ~ DAN BILAWSKY - All About Jazz
---
Patrick Yandall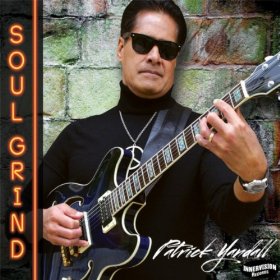 Patrick Yandall - Soul Grind (2013) "Smooth Jazz Therapy has followed the career of guitarist Patrick Yandall since 2006 and the release of his excellent CD "˜Samoa Soul'. In fact this San Diego resident has been a solo artist since 1994 when he made his debut with "˜That Feels Nice' and now, going on twenty years later, he is back with his fifteenth album, the decidedly tasty "˜Soul Grind'. Produced and engineered by Yandall (who also writes eleven of the fourteen (yes, fourteen) tracks) this is very much his own project and a resounding showcase for his art." ~ Smooth Jazz Therapy, CD Discography and Reverbnation page.
---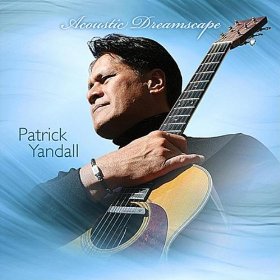 Patrick Yandall - Acoustic Dreamscape (2012) "Smooth Jazz Therapy has followed the career of guitarist Patrick Yandall since 2006 and the release of his excellent CD "˜Samoa Soul'. In fact this San Diego resident has been a solo artist since 1994 when he made his debut with "˜That Feels Nice' and now, eighteen years later, he is back with his fourteenth album, the terrific "˜Acoustic Dreamscape'. Produced and engineered by Yandall (who also writes nine of the eleven tracks) this is very much his own project and, given he also plays all instruments, there is little doubt that "˜Acoustic Dreamscape'serves as a resounding showcase for his abundant talents." ~ Smooth Jazz Therapy
---
Fourplay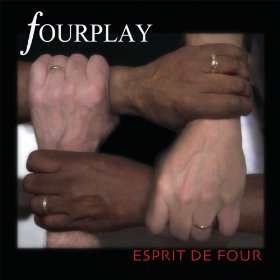 Fourplay - Esprit De Four (2012) "the 12th release by the jazz quartet Fourplay, is a quiet and confident recording. The confidence can be viewed in light of the fact that pianist Bob James, drummer Harvey Mason, bassist/vocalist Nathan East and guitarist Chuck Loeb never seem to feel the need to raise the volume of their music to compete with performers who often feel the need to scream. The members of this quartet go through the tracks on Espirit De Four with the confidence that the virtuosity and creativity of their musicianship and the quality of their compositions speak plenty loud enough.;" ~ Howard Dukes - SoulTracks.com, Website, Discography, Reverbnation and MySpace.
---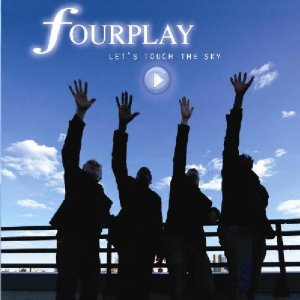 Fourplay - Let's Touch the Sky (2010) "After almost twenty years, a dozen studio albums and a whopping two personnel changes, Fourplay is one of the most enduring contemporary jazz outfits on the planet, combining musicians (keyboardist Bob James, drummer/composer Harvey Mason, guitarist Lee Ritenour and bassist/vocalist Nathan East) who are just as compelling as solo players as they are within a unit. Fans who adore the band for their consistency may have been disturbed to learn that Larry Carlton, who had replaced Mr. Ritenour in the late 90s, was also now vacating the line-up, but they needn't worry, since acclaimed guitarist Chuck Loeb infuses their latest CD, Let's Touch the Sky, with both renewed energy and eclecticism.;" ~ Melody Charles - SoulTracks.com
---
Jessy J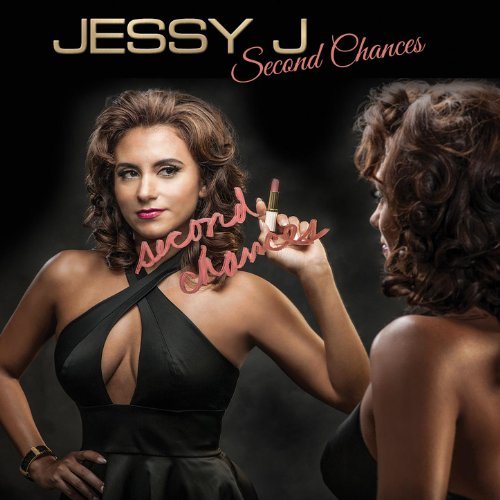 Jessy J - Second Chances (2013) "She is one of the bright new stars of contemporary jazz and has a new album set to release on September 10 titled Second Chances. Her name is Jessy J and she plays the saxophone, piano and is a singer and songwriter. This 10 song disc is filled with jazz and Latin rythms with R&B grooves. Jeff Lorber, Norman Brown, Jimmy Haslip and Johnny Brit join her on this project that she produced. This is her fourth release. She debuted in 2008 with her award winning album Tequila Moon." ~ Oscar Brooks - L.A. Music Examiner , CD Discography, Website, and MySpace Music page.
---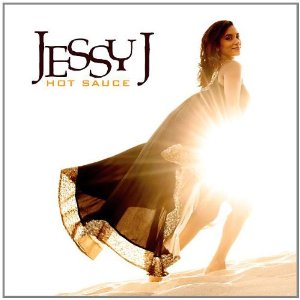 Jessy J - Hot Sauce (2011) "Nothing wakes up food like hot sauce "" and nothing will wake up your ears like Jessy J"˜s new album. A special blend of ten fiery tunes, this Hot Sauce is seasoned with authentic Latin zing and packed with real jazz flavor. The accomplished saxophonist/singer/composer's third album spotlights her collaborations with some of today's most prominent contemporary jazz musicians, including guitarists Paul Brown and Ray Parker Jr, keyboardists Joe Sample and Gregg Karukas, and drummer Harvey Mason of Fourplay... Jessy's success is the product of a lot of hard work and a never ending focus on accomplishing her goals. "I still practice every day," she says. "I love to play music because my spirit feels at peace. I dreamed of playing music as a child and now music is my life." Concord Music Group
---
Lin Rountree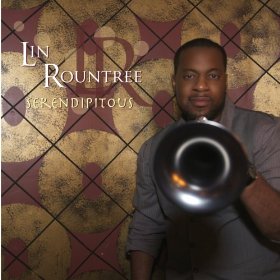 Lin Rountree - Serendipitous (2013) "Could trumpeter Lin Rountree have wanted to convey a message to jazz fans that his latest release, Serendipitous, is aptly titled because of perhaps some great discoveries or revelations about his music "" or life in general? Maybe, but, since I'm not privy to his innermost thoughts, I think it best to let this strong album speak for itself. Maybe therein lies the answer. Actually, this well-polished album packs such a substantial wallop that it probably makes such ruminations unnecessary for most." ~ The Smooth Jazz Ride, Discography, Reverbnation and Facebook
---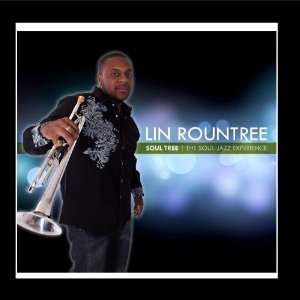 Lin Rountree - Soul-Tree, The Soul-Jazz Experience (2011) "His playing has been described as soulful, funky, and sensual. Be it R&B/Soul or Groove Jazz, he has an innate ability to connect his music to his listener's soul. And his charm, intelligence and wit make him a great entertainer on and off of the bandstand." Soul-Tree, The Soul-Jazz Experience released Jan 2011, Is written and produced by Lin Rountree with the help of Dana Davis, Jeff Canady, Tony Gordon and Monica Marie Jones. "All of the songs on Soul-Tree represent a new direction in instrumental soul and will undoubtedly place Lin at the very top of his generation, ushering in this new sound." ~ USNewJazz.com,
---
Chuck Loeb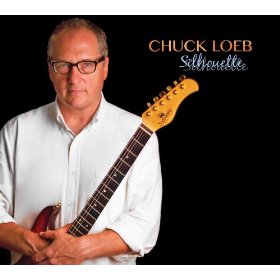 Chuck Loeb - Silhouette (2013) "Guitarist Chuck Loeb is well known as jazz guitarist in groups such as Metro, Steps Ahead or Stan Getz's band. But he became popular by his solo albums as smooth jazz guitarist. His participation in the group Fourplay is a fruit of this popularity. Exploring different facets of jazz might be joyful, but to earn money with smooth jazz is the real deal. On the new album we discover Chuck's companions like David Mann, Eric Marienthal, Andy Snitzer (sax), Mitchel Forman (keyboards), but also his family members Carmen Cuesta and Lizzy Loeb. On Silhouette Chuck easily adapts the style of Fourplay, he has helped shape who also influenced him. Chuck follows this exciting joy ride on Silver Lining. Listen to Fourplay's Bali Run and you know what I mean. David Mann adds some Smoothness on sax." ~ carol_handley - smoothinseattle.com, Discography, Website, Wikipedia and YouTube.
---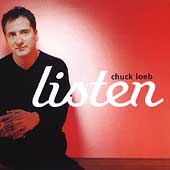 Chuck Loeb - Listen (1999) "Chuck Loeb knows the secret to finding enduring success in the genre, even amidst growing competition by more and more up and coming guitarists who approximate his style: keep the listener guessing from tune to tune with unique stylistic and production curveballs. He's so effective at this that it's impossible to resist."
~ Jonathan Widran - AllMusic.com
---
Alicia Keys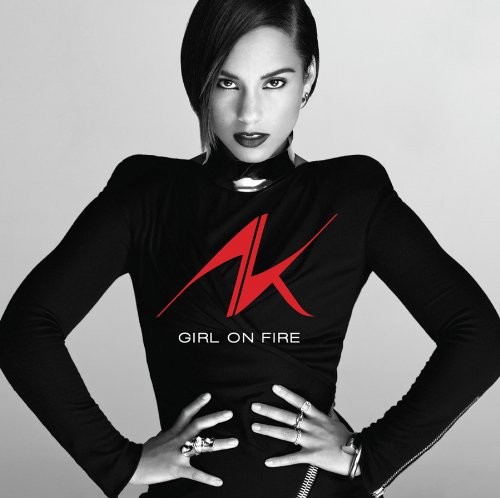 Alicia Keys "Girl on Fire" (2012) "Alicia Keys is a hit. At this point everybody knows this R&B singer-songwriter as well as excellent pianist. She's had four studio albums leading up to her most recent release Girl On Fire released November 22. This album doesn't let up at all and is one of her best, as well as most complete. The album comes at a big time in Keys' personal life shortly following her marriage to rapper Swizz Beats along with the birth of her first child Egypt. So with Alicia Keys' life changing as she knows it, Girl On Fire really reflects it. It's one of the better albums to come out of 2012." ~ Connor Murphy - thecelebritycafe.com, CD Discography, Website and Facebook page.
---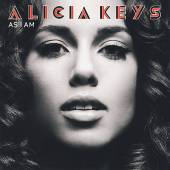 Alicia Keys "As I Am" (2007) "Self-confidence, together with talent, cultivates excellence. Such is certainly the case for Alicia Keys, who on her third studio album, As I Am, presents her strongest, most consistent effort yet with songs that defy superficial expression. Indeed, the woman heard here imparts so much uninhibited conviction that her music often sounds like it was spiritually channeled rather than skillfully composed. Some songs evoke an old-school flavor while others feel entirely of the moment. Whatever the mood or the muse, though, Keys commands each one with a voice that's matured into one almighty instrument." ~ Donald Gibson - BlogCritic.com
---
Horace Silver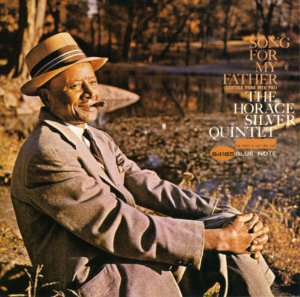 Horace Silver - Song for My Father (1963) "In reissuing a true classic like Horace Silver's Song For My Father (1963), Music Matters' tacit goal is to bring something new to the record, but not by the typical inclusion of substandard, rejected bonus tracks, or with aborted takes and studio chatter. The label's goal is simply to make the best possible pressing of the album, using the original master tapes as the source, to capture every possible detail of the recording session. As usual, they've succeeded admirably. Silver's band in those years had a rotating cast of musicians, many of whom would go on to be A-listers in their own right. Perhaps only Art Blakey's Jazz Messengers""a name given to Blakey by Silver""was a greater incubator of up- and-coming talent. Most of this album features a front line including the great Joe Henderson on tenor sax and a relatively obscure Carmell Jones on trumpet." ~ Greg Simmons - AllAboutJazz.com, Discography, Website, Wikipedia and YouTube page.
---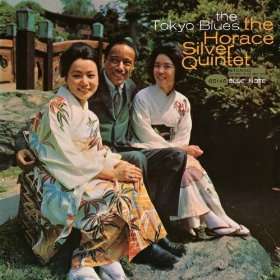 Horace Silver - Tokyo Blues (1962) "Following a series of concert dates in Tokyo late in 1961 with his quintet, Horace Silver returned to the U.S. with his head full of the Japanese melodies he had heard during his visit, and using those as a springboard, he wrote four new pieces, which he then recorded at sessions held on July 13 and 14, 1962, along with a version of Ronnell Bright's little known ballad "Cherry Blossom." One would naturally assume the resulting LP would have a Japanese feel, but that really isn't the case. Using Latin rhythms and the blues as a base, Silver's Tokyo-influenced compositions fit right in with the subtle cross-cultural but very American hard bop he'd been doing all along." Steve Leggett - AllMusic.com
---
Kiku Collins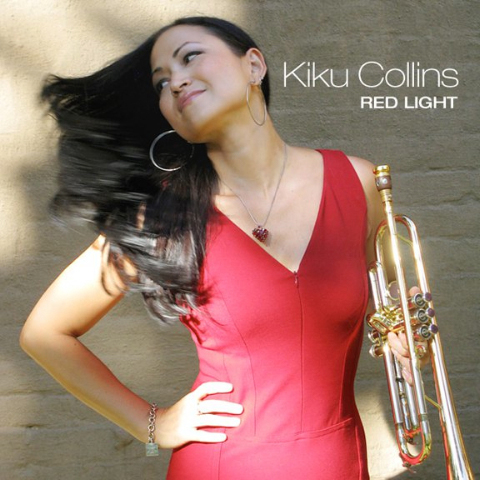 Kiku Collins - Red Light (2011) "An interesting blend of jazz/blues polish and sass is what we have here from trumpeter/vocalist Kiku Collins on her latest project, Red Light. The former Beyonce trumpet player who's worked with the likes of Michael Bolton and Jill Scott has a style as sexy and smooth as silk and as authentic as her persona. Using great phrasing and arrangements, the music presented here""the vast majority of which was co-written by Collins""is a combination of sweet, sexy, and "come hither" sensuality (listen to "Tag Play" for a good example) and funky, enflamed groove (e.g., "Come My Way" "" check out bassist Malcolm Gold's work while you're here)." ~ Smooth Jazz Ride, CD Discography, YouTube, MySpace page and Website.
---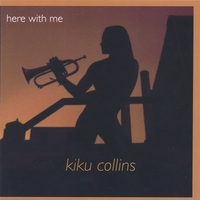 Kiku Collins - Here With Me (2008) "She's more than just Beyonce's and Michael Bolton's former horn player, though. She's now stepping into the spotlight all on her own with her debut album "Here With Me" (innova 668). While Kiku has been seen around town, as well as around the world, with major pop stars including Beyonce, Dave Wakeling, TM Stevens, Carmine Appice, Robert Gordon, Sami Yaffa, Jonathan Richmond, and Pat Travers to drop a few names, she has truly found her voice in "Here With Me". This smoothly satisfying album redefines evocative jazzy compositions and rich orchestration. Her multiple tracking on the flugelhorn, muted trumpet and trombone, showcases a level of musicianship of the highest order and demonstrates what a band of Kikus might sound like." ~ One Sheet - Innova Recordings
---
Jill Scott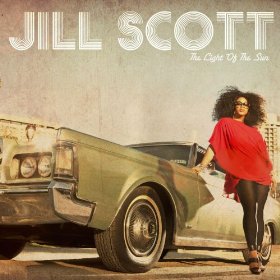 Jill Scott - The Light Of The Sun (2011) "The album is described as "˜a welcome flashback.' It's been nearly four years since R&B singer Jill Scott graced us with a new album. Her fourth studio venture is finally here, and is garnering generally positive feedback from critics. "The Light of the Sun" was released on Tuesday (June 21), rolling off the momentum of her noteworthy lead single featuring Anthony Hamilton, "So In Love." The 15-track album also includes collaborations with Doug E. Fresh, Eve and Paul Wall, as well as that signature spoken-word we come to expect from Ms. Scott." Sophie Schillaci - hollywoodreporter.com, Discography, Website, Facebook and MySpace page.
---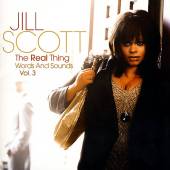 Jill Scott - Real Thing Words And Sounds Vol. 3 (2007) "It's only her third album 'proper' since debuting in 2000, but given the amount of other stuff she's done (publishing a book of poetry, appearing in several movies and TV shows and releasing an collection of joint recordings earlier this year called Collaborations, as well as touring exhaustively"¦etc.), that's quite an achievement. North Philadelphia's queen of 'neo soul' is on fine form throughout The Real Thing: Words And Sounds Vol. 3, " Jon Lusk - BBC Music Review
---
Feist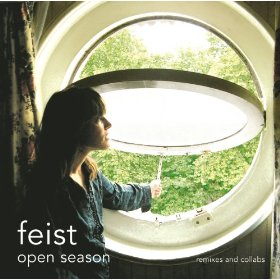 Feist - Open Season (2012) "Just when you thought that you had heard the last of "Mushaboom," or that the song couldn't get any better, Canadian songstress Feist returns with a series of remixes called Open Season with four, count `em, four different versions of that incredibly catchy song from early 2005. Consisting mostly of reworked songs from Feist's Let it Die, this bonus treasure also contains three collaborative songs that might be new to some listeners. Despite having been a part of Peaches' stage show, and working with writing partner Gonzales, Feist claims to be fairly oblivious to the idea of the remix, or so she claims in her liner notes. Despite the claim, Feist and her collaborators have put together an interesting and eclectic compilation that, while it may not be as good as Let it Die, is at the very least a solid record with a handful of spectacular moments. " ~ Ernest Simpson (2006) - Treble Media, CD Discography, MySpace, Facebook and Website.
---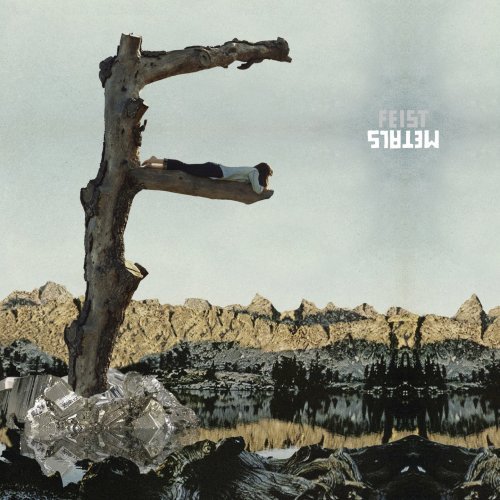 Feist - Metals (2011) "On "Metals," the Canadian American harnesses all her gifts to create something essential: the matter-of-fact gorgeousness of her voice, best illustrated on her massive 2007 hit, "1234"; the way she mixes complicated emotions with equally complicated arrangements while making it all seem so effortless; and a versatility that allows her to craft a compilation's worth of sounds and approaches without lapsing into pastiche. Granted, "Metals" isn't a particularly dangerous record; your mom and dad will dig this, so will your daughter. But at least they'll agree on something.". ~ Randall Roberts - latimes.com.
---
Stanley Clarke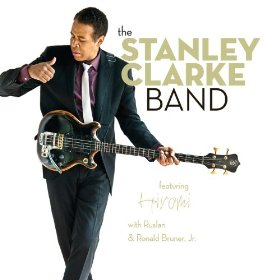 Stanley Clarke - The Stanley Clarke Band (2010) "Jazz In the Garden is an exciting new release from jazz bassist Stanley Clarke. Because of his strong association with jazz fusion, it must be pointed out that this is Clarke's very first acoustic jazz trio album. Backed by longtime collaborator Lenny White on drums, and the extraordinary pianist Hiromi Uehara, Clarke turns out a masterful straight-ahead jazz classic. An wide variety of textures and moods keeps the album interesting for its duration. For pure bass virtuosity, "Bass Folk Song No. 5 & 6" is a hypnotic unaccompanied solo that demonstrates why Clarke is so revered. "Global Tweak," an improvised duet between Clarke and Hiromi, left me slack-jawed at the dazzling interplay between these two musicians. I hadn't heard Hiromi before, but I will definitely be seeking out more from this thirty-year-old dynamo. Though Clarke is nearly twice her age, with decades more experience, she more than holds her own. In fact, her solos consistently steal the show. That's not to take anything away from Clarke, who is clearly in command throughout." ~ Phil Wain - notreble.com, CD Discography, Website, Facebook and MySpace page.
---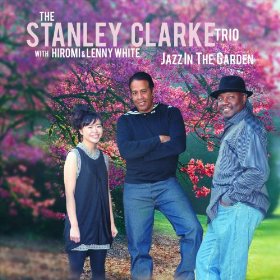 Stanley Clarke - Jazz in the Garden (2009) "Jazz In the Garden is an exciting new release from jazz bassist Stanley Clarke. Because of his strong association with jazz fusion, it must be pointed out that this is Clarke's very first acoustic jazz trio album. Backed by longtime collaborator Lenny White on drums, and the extraordinary pianist Hiromi Uehara, Clarke turns out a masterful straight-ahead jazz classic. An wide variety of textures and moods keeps the album interesting for its duration. For pure bass virtuosity, "Bass Folk Song No. 5 & 6" is a hypnotic unaccompanied solo that demonstrates why Clarke is so revered. "Global Tweak," an improvised duet between Clarke and Hiromi, left me slack-jawed at the dazzling interplay between these two musicians. I hadn't heard Hiromi before, but I will definitely be seeking out more from this thirty-year-old dynamo. Though Clarke is nearly twice her age, with decades more experience, she more than holds her own. In fact, her solos consistently steal the show. That's not to take anything away from Clarke, who is clearly in command throughout." ~ BlogCritic.com
---
Dave Koz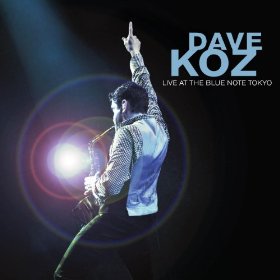 Dave Koz - Live At Blue Note Tokyo (2012) "In a career that spans twenty years and a dozen albums, despite establishing himself as one of the most prominent figures in contemporary jazz, the only glitch in the otherwise glittering resume of Dave Koz was the absence of a live CD. Yet anyone who has seen this consummate entertainer perform will have clearly wondered why. Well, wonder no more as on February 12, 2013 Concord Records released "˜Live At The Blue Note Tokyo'. It was recorded in 2011, independently issued in September 2012 and is now getting the wide distribution it so richly deserves." Smooth Jazz Therapy, CD Discography, Facebook, Dave Koz & Friends at Sea, MySpace page and Website.
---
Dave Koz - Hello Tomorrow (2010) "A year after Dave Koz receiving his star on the Hollywood Walk of Fame in front of Capitol Records, his label since his self titled debut back in 1990, the multiple Grammy nominated saxman says Hello Tomorrow to the next phase of his extraordinary, multi media career with his wonderful debut on Concord Jazz. It's hard to believe but it is also his first full album of all original tracks since 2003's hit Saxophonic. In the meantime, he's done a movie theme album (At The Movies), another Christmas project (Memories of a Winter's Night) and a Greatest Hits package with a few new tracks." - ~ Jonathan Widran - JazzMonthly.com
---
U-NAM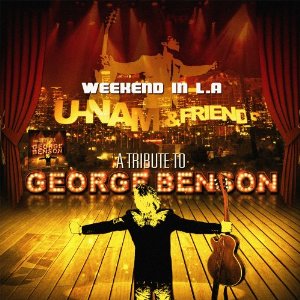 U-NAM & Friends: Weekend in L.A.: A Tribute to George Benson (2012) "It has become a ritual for the musical community to produce tribute projects and many paying homage to influential artists. However, only a few of those aforementioned are of exceptional caliber. Whether it's their distinctive approach, performance excellence or a special connection with that artist, their tributes pay an even higher compliment towards the one being honored. Two releases in 2012 come to mind; one being the enthralling tribute to Etta James from Etta's soul sister Leela James and the other belonging to guitarist U-Nam's perspective of contemporary jazz great, George Benson." ~ Peggy Oliver - the urban music scene, Website, Reverbnation, CD Discography, YouTube and Facebook
---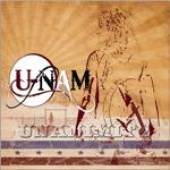 U-NAM - Unanimity (2009) "Nimble with the strings, varied in his influences and dynamic in his delivery, it has barely taken two CD's for jazz guitarist Emmanuel Abiteboul, better known as U-Nam, to establish himself as one of today's most exciting artists, producers and musicians. Elastic in his approach and eager to incorporate differing musical styles into his tracks (pop, funk and soul), U-Nam, as expected, follows up 2007's Back From the 80's with---what else?--- another delicious fusion of funk, pop, and contemporary soul.'" ~ Melody Charles - soultracks.com
---
Herbie Hancock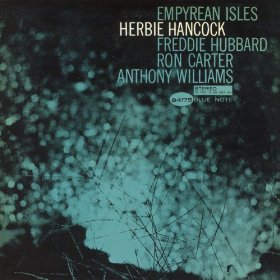 Herbie Hancock - Empyrean Isles (The Rudy Van Gelder Edition) (1999) "As a member of Miles Davis' second quintet during the 1960s, pianist Herbie Hancock rarely performed live under his own leadership, but he did take the time to record. Hancock's 1964 effort, Empyrean Isles, remains one of the most diverse and often challenging records of the pianist's tenure with Blue Note Records. It's a rare jazz record that offers both a hugely popular hit, as well as an outré masterwork of rhythmic repetition and angular melodies. As a member of Miles Davis' second quintet during the 1960s, pianist Herbie Hancock rarely performed live under his own leadership, but he did take the time to record. Hancock's 1964 effort, Empyrean Isles, remains one of the most diverse and often challenging records of the pianist's tenure with Blue Note Records. It's a rare jazz record that offers both a hugely popular hit, as well as an outré masterwork of rhythmic repetition and angular melodies." ~ Greg Simmons - All About Jazz, CD Discography, Website and MySpace page.
---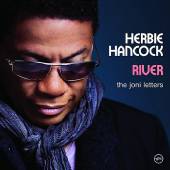 Herbie Hancock - River: The Joni Letters (2007) "Like the Possibilities album, Hancock's new River: The Joni Letters is also an album of collaborations with famous pop stars like Norah Jones and Tina Turner and some not-so-famous. However, unlike the former album, the sound here couldn't be further away from pop, as Hancock turns his musical ear back towards jazz to interpet the songs of another musical chameleon, the incomparable Joni Mitchell. From the first song on this disc, a torchy version of Mitchell's "Court And Spark" with a smoldering vocal by Norah Jones, it becomes clear that what Hancock seeks to capture on this loving tribute is the essence of Mitchell's artistic ingenue. For her own part, Jones is more than up to the task of channeling the jazz-based atmospherics of Mitchell." Glen Boyd - BC "blogcritics" Music
---
Nils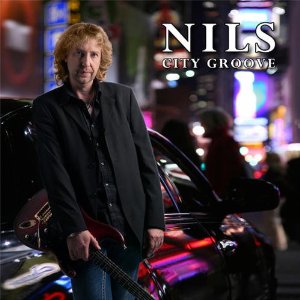 Nils "" City Groove (2012) "Some artists hit the "lucky" button just right and crank out a solid seller the first go "˜round""maybe even twice""and then fizzle out, if not in presence then in material. Nils has consistency written all over him. This project shouts that out about him. Funk and blues reign supreme on this recording from the title track with its swinging boogie/bluesy up-tempo swagger with the Chicago-like horn section blaring away to the solid nimble-fingered chording, strumming, and riffing found in the funky "Casablanca" to the crying bluesiness of "Sunset Blvd." (very interesting choice of melody for this one) all the way through the last track, the absolutely beautiful and melodic "The Alchemist." The guitarist""who has fellow guitarist Jeff Golub team up with him for a stirring performance on "Soul 2 Soul"""again quickly lays claim to his clear trademark sharp and crisp guitar licks and grooves" CD Review - The Smooth Jazz Ride, CD Discography, MySpace page and Website.
---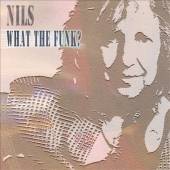 Nils - What The Funk? (2010) "Possessing the uniquely elite gift of deeply "feeling" every note he writes and plays, Nils, the multi-talented Munich born guitarist, has yet again given his followers grounds to rejoice. His new release on TSR/Baja Records, What The Funk?, proves to be an aural delight of the highest order. On three previous and superlative Contemporary Jazz CDs for TSR/Baja, Nils often displayed a clearly identifiable undercurrent of his R&B, Soul and Rock roots. At this moment with What The Funk? Nils has allowed the funk flavor to ascend fully to the surface with magnificent effect. Aiding him on his funky quest are many of the same trusted musicians who have graced his past work with their inspired presence. " - ~ Randall Parrish - JazzReview.com
---
Candy Dulfer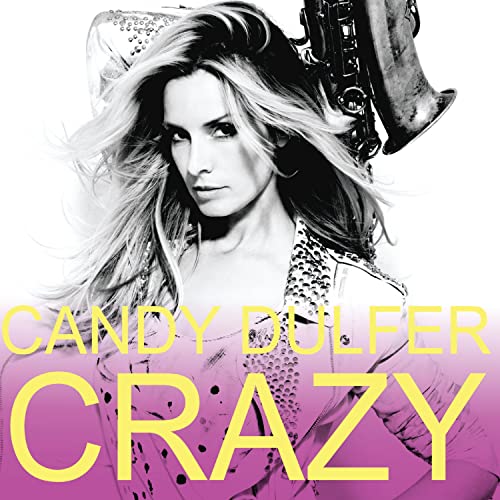 Candy Dulfer - Crazy (2012) "Though you usually find her albums in the "Smooth Jazz' section, Dulfer's music has always been about more than "˜just jazz'. She strays, or more correctly invades the lands of funk, R&B, soul, pop, techno and more. No country is safe when this sexy, high-energy , seemingly out-of-control, but always calculating lady steps on the stage or into the studio. This marks the 22nd years since her debut album, Saxuality, in 1990. That album was nominated for the Grammy Award for Best Contemporary Jazz Album... Once again, Candy has pushed the limits on Crazy to make an album that is high-energy, danceable, funky, sexy and fun." ~ The Dirty Lowdown CD Discography, Facebook, and MySpace Music page.
---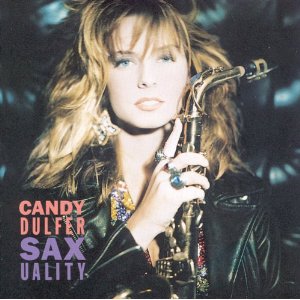 Candy Dulfer - Saxuality (1990) "July 07, 1991 | "Lily Was Here," one of the rare instrumentals to become a Top 20 hit single, is full of the kind of funky, R&B/jazz instrumentals 21-year-old Candy Dulfer listened to growing up--in Amsterdam. "My father is a jazz musician who plays sax," Dulfer, 21, said during a recent Los Angeles visit. "There were saxes and sax music around the house all the time. I got hooked. I was 7 when I picked up the sax." She acknowledged that being the lone prominent woman in a genre dominated by men 10 to 20 years older has its advantages. "I'm sort of a novelty," she conceded. "If I was a guy with the same ability, I wouldn't be here doing this interview about my success." ~ Dennis Hunt - Los Angeles Times
---
Mads Tolling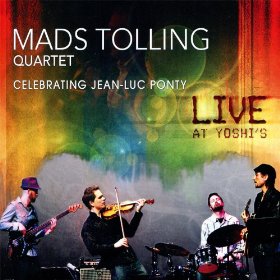 Mads Tolling - Celebrating Jean-Luc Ponty: Live at Yoshi's (2012) "'Mads Tolling caught the attention of jazz violin fans for his work as a member of the wide-ranging Turtle Island String Quartet, which he left in early 2012. One of his inspirations has long been violinist Jean-Luc Ponty, who started playing bop, moved into fusion and rock, delved into world music and more. Joined by electric guitarist Mike Abraham, electric bassist George Ban-Weiss, and drummer Eric Garland, Tolling pays tribute to Ponty with a powerful set from a single evening at Yoshi's in Oakland. " AllMusic.com, CD Discography, MySpace , Website and DC Bebop page.
---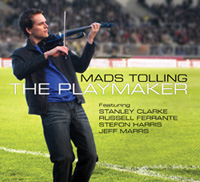 Mads Tolling - The Playmaker (2009) "Tollings' six consecutive originals, almost all dedicated to friends or influences past or present""crosses a wide swatch, from the buoyant title track to the ambling "El Duderino" and higher velocity lobbies in "Starmaker Machinery," appropriately dedicated to guitar legend John McLaughlin and featuring some of vibrant and inspired interplay between Tolling and Abraham. Virtuosity may be a given on The Playmaker, but what's most impressive is the sound of Tolling's quartet, which drives the majority of the record and, based on the results, must be thrilling live. For those who can, check out Tollings live; for those who can't, The Playmaker is a great place to start." ~ John Kelman - All About Jazz
---
Johannes Linstead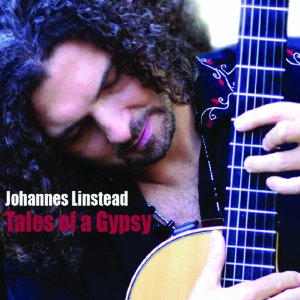 Johannes Linstead - Tales of Gypsy (2012) "Multi-award winning guitarist Johannes Linstead who has created a culture within the culture of Latin music with his flavorful style of World and flamenco offerings, is back again with another exotic treat of 11 tracks he collectively calls Tales of a Gypsy (to be released on Oct. 22), an intoxicating blend of pulsating rhythms, sweet melodies, and the diversity of World sound for which he has often been noted. As for his inspiration for this project and its title, Linstead says, "I travel around the world, and each of my compositions is like another tale to be told. I feel like I'm following in the footsteps of the original gypsies who traveled wherever they wanted and spread ideas, culture, and art as they went." This album has that very gypsy feel in addition to that very Linstead expression and overall feel." ~ Ronald Jackson - TheSmoothJazzRide.com, CD Discography, Website , Youtube, Facebook and dMusic.
---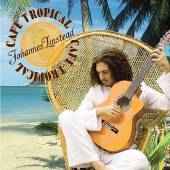 Johannes Linstead - Cafe Tropical (2006) "Johannes Linstead is a great musician but he may be an even better composer and producer. His complete understanding of the Latin genre and specifically the flamenco sub genre are noticeable. The arrangements are beautifully balanced. Like a perfectly choreographed ballet, the instruments move in unison, never seeming out of place. The rhythms of the congas (Marcus Chonsky, Anastasios Bigas and Alex Godinez), bongo and timbales (both by Godinez) never overshadow Linstead's guitar or other instruments. " ~ Joe Montague - JazzReview.com
---
Rocco Ventrella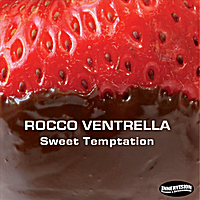 Rocco Ventrella - Sweet Temptation (2012) "Well, I haven't run into a Rocco Ventrella release since 2007 when his Give Me the Groove CD made its entry into the world of smooth jazz. It's refreshing to see that the saxman still knows how to work the soul out of a sax. Here on his latest, Sweet Temptation, he conjures up a mix of funk, slick & smooth jazz, and a nice touch of mellow R&B."" ~ Ronald Jackson - thesmoothjazzride.com, CD Baby, Facebook, MySpace, Website, Reverbnation and DC Bebop
---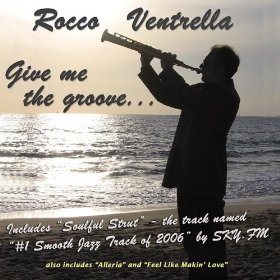 Rocco Ventrella - Give Me The Groove (2007) "Rocco Ventrella hails from Bari, Italy. From 1983 until 2005 Ventrella played in the Big Band "J.S.O." of Bari where he appeared with an impressive list of artists such as: Lee Konitz, Eddie "Lockjaw" Davis, Benny Bailey, Chet Baker, Paolo Fresu, Enrico Rava, Tullio De Piscopo, Ernie Wilkins, Art Farmer, Maurizio Giammarco, Gianni Basso, Lee Konitz, Tony Scott, Dizzy Gillespie, G. Gaslini, D. Goykovic, Bob Mintzer and others. His first solo project was Tribute To Grover Washington, Jr. (2005) containing three tracks: Winelight, Let It Flow and Make Me A Memory. In addition, Ventrella has some new recordings featuring his own compositions, including the soulful and haunting I Receive Your Love. The surprising success of this album especially the positive reaction of critics encouraged Rocco to record Give Me The Groove (2007)." ~ HBH - smooth-jazz.de
---
Shilts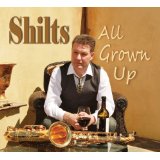 Shilts - All Grown Up (2012) "If anyone was in any doubt as to the ability of sax-man Paul Weimer, aka Shilts, to "˜move on' from his typecasting as leader and front man of urban jazz funk outfit Down To The Bone then one need look no further than his latest release, the appropriately titled "˜All Grown Up'. Its an album that majors on what might be described as his more jazzy side and is the latest installment in a solo career that started out in 2001 with "˜See What Happens' and gained momentum in 2006 with "˜Head Boppin'. " Smooth Jazz Therapy, CD Discography, MySpace page and Website.
---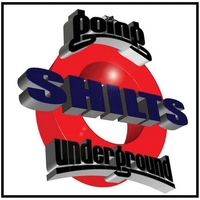 Shilts - Going Underground (2010) "High-energy contemporary jazz saxophonist Paul "Shilts" Weimer certainly boasts ample street cred. He's a founding member of the Down to the Bone and has rocked on stage with Brand New Heavies and funk kings Was (Not Was). The U.K. native moved to c-jazz friendly Southern California to advance his career and has prospered with three solo CDs. His fourth however, Going Underground, pushes aside any nicety-nice and is what it is "" a full-throated, unfiltered, high-powered CD that reflects a new indie spirit as he's now releasing music unencumbered by record companies. Good call." - Brian Soergel - TheUrbanMusicScene.com
---
Chris Botti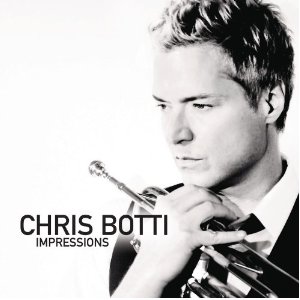 Chris Botti - Impressions (2012) "Few trumpeters have the tonal quality and talent of Chris Botti. But what really puts Botti in the most elite class of musicians is his ability to communicate through music, not just do a fine job of playing notes. "Impressions" is the latest of several albums in which Botti hits listeners in the gut and takes them on his own unique musical journey. His strength comes not from muscle, power, or uptempo rhythm, but from the grace and beauty of his no-frills, bare-your-soul passion." ~ Tom Henry - Toledo Blade, CD Discography, Wikipedia , Youtube, Facebook and Website.
---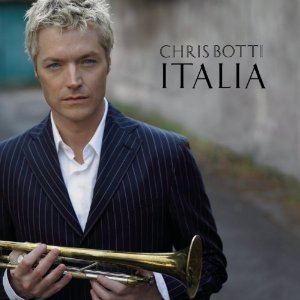 Chris Botti - Italia (2007) "Word has it that since giving up his New York apartment a few years ago, Chris Botti has had no permanent residence. It's funny to think of someone this successful as "homeless." but truly, even if he had a pad somewhere, he'd never be there. One look at the travel itinerary on his website and it's clear that his incredible popularity these past few years has ensured that he's too in demand around the world to stay in one place for more than a few nights. His international agenda in early 2008 includes stops in Mexico City, Warsaw and London and he's got bookings that run into mid-2009. Evolving from the smooth jazz roots that brought him to stardom in the 90s, Botti has taken his straightforward, subtle and melodic, Miles Davis influenced style to the top of the traditional charts and into the hearts of millions worldwide." ~ Jonathan Widran - JazzMonthly.com
---
Lao Tizer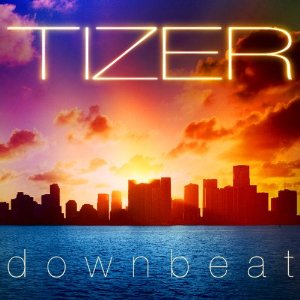 Lao Tizer - Downbeat (2012) "Lots of good buzz surrounding this highly anticipated new release from the jazz, world, fusion group - Tizer. The new release titled Downbeat drops on September 18th and is a magnificent mix of 12 new original tracks that run the sonic spectrum of color and flavor for those who like to roll with the more creative jazz inspired contemporary world music of the day. The explanation of style seems long and justifiably so because Tizer is not content to simply find one groove and stick with it. Aside from acclaimed keyboardist Lao Tizer who also is a formidable force working as a composer, we have contemporary and Emmy winning jazz guitarist Chieli Minucci, violinist Karen Briggs (Yanni), guitarist Jeff Kollman (Chad Smith), bassist Rufus Philpot from Down To The Bone and Cuban drum titan Raul Pineda. This release is literally top heavy with first call "A" list talent!
~ CriticalJazz.com, CD Discography, Facebook, Website and MySpace.
---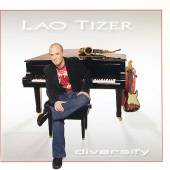 Lao Tizer - Diversity (2007) "The highs and lows of Diversify take listeners on a sojourn through varying degrees of influences. Tracks such as "A Night in the City" and the title track are spontaneous and rhythmic, while a few of the album's songs flow in a more subtle direction. Other tracks on the CD provide an introspective look at Lao's creative input as he intuitively includes Latin, R&B and neo soul dynamics as a part of his overall intent. As one examines the specified flavor of Diversify, Tizer is not single minded in the manner he has chosen to highlight himself as a composer and musician." By Sheldon T. Nunn - JazzReview.com
---
Christina Aguilera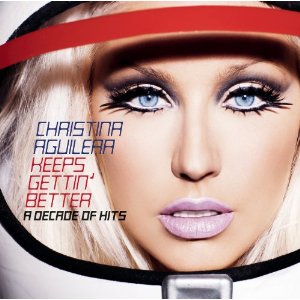 Christina Aguilera - Keeps Gettin' Better: A Decade of Hits (2008) "When Christina Aguilera began her decade of hits back in 1999 she was instantly overshadowed by her fellow New Mickey Mouse Club alumni Britney Spears, who was first out of the gate with Baby One More Time and wound up outselling Christina and every other teen pop act this side of *NSync in the first years of the new millennium. As the 2000s rolled on, Aguilera slowly, surely began to eclipse Spears. Brit-Brit's downward spiral and arrested artistic development seemed all the stronger when compared to Xtina's restless risks and increasingly assured musical vision, a progression that's evident on Keeps Gettin' Better: A Decade of Hits." ~ Stephen Thomas Erlewine - allmusic.com, , Facebook, MySpace, Wikipedia, Website and CD Discography.
---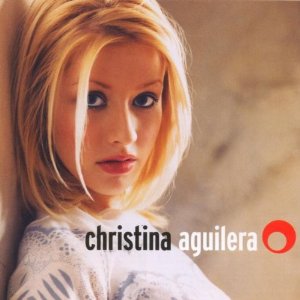 Christina Aguilera - Christina Aguilera (1999) "Since Christina Aguilera is the third and last of the New Mickey Mouse Club alumni to hit the charts in the mid-'90s -- following two members of 'N Sync and Britney Spears -- it's easy for cynical observers to assume that she was the lesser of the three talents since she arrived last after everyone scaled the charts. That's not the case at all. If anything, Aguilera is the best of the three, blessed with a rich voice that's given the material it deserves." ~ Stephen Thomas Erlewine - allmusic.com
---
Marcus Miller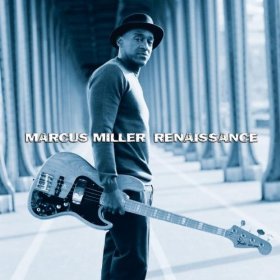 Marcus Miller - Renaissance (2012) "When a new release from Marcus Miller is announced, people take note. Marcus has, after all, been a major force in the music scene for over three decades. As a bass player, composer, arranger and producer, Marcus' career has included long associations with Miles Davis, David Sanborn and Luther Vandross, as well as collaborations with a who's who of some of the biggest names in the music business. The list, cutting across all genres, includes everyone from rock luminaries Eric Clapton and Donald Fagen to jazz icons Dizzy Gillespie and George Benson, pop stars Paul Simon and Mariah Carey, R&B divas Aretha Franklin and Chaka Khan, hip-hoppers Jay-Z and Snoop Dogg, opera singers Kenn Hicks and Kathleen Battle and countless others. And to each endeavor, he invariably adds that inimitable "Marcus touch," turning every project into a virtual masterpiece." ~ Jon Liebman - For Bass Players Only, Facebook, MySpace, Wikipedia, Website and CD Discography.
---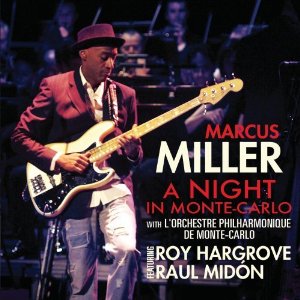 Marcus Miller - A Night in Monte-Carlo (2011) "Miles Davis and Jaco Pastorius references, Middle Eastern influences, deep funk and lush orchestral flourishes are among the elements Marcus Miller employs on his new album, recorded live in Monaco with the Monte-Carlo Philharmonic Orchestra in 2008. The superstar bassist, producer, composer and multi-instrumentalist is joined by the likes of Herbie Hancock, trumpeter Roy Hargrove, singer-guitarist Raúl Midón and turntablist DJ Logic for a rangy set of music that mixes Miller staples with pieces tailor-made for his special guests. Under different leadership, it's an approach that might have degenerated into variety-show contrivance. Not here. In Miller's hands, variously wrapped around fretted and fretless Fender Jazz basses and bass clarinet, the eclecticism comes off as natural and inspired." ~ Philip Booth - Between the Grooves
---
Matthew Montfort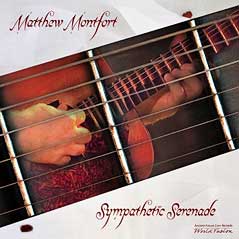 Matthew Montfort - Sympathetic Serenade for Scalloped Fretboard Guitar (2012) "When Matthew Montfort was working on his debut solo recording for scalloped fretboard guitar (a special guitar modified to enable ornaments characteristic of the sitar), he recorded a number of spontaneously improvised serenades. Were it not for some serendipitous sequencing coupled with the allure of alliteration, it's likely that this recording would have been released as the eighth improvisation on what became Seven Serenades for Scalloped Fretboard Guitar. Instead, this evocative Spanish serenade/raga hybrid receives a mini-EP treatment on Matthew Montfort's Sympathetic Serenade for Scalloped Fretboard Guitar. The nearly 11 minute long track, entitled 'Sympathetic Serenade,' is available May 22, 2012, as a download complete with nine pages of digital liner notes at digital retailers such as iTunes, and as a signed CD-R exclusively at Ancient-Future.Com." - Matthew Perpetua; July 26, 2011 - Pitchfork.com, CD Discography, Facebook, last.fm/font> page and Website.
---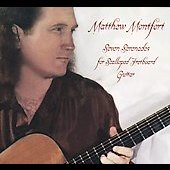 Matthew Montfort - Seven Serenades (2008) "Seven Serenades for Scalloped Fretboard Guitar is best described as world fusion; Indian music is an influence, but it isn't the disc's only influence -- and Montfort also draws on everything from Spanish flamenco to blues to folk-rock. Celtic music is an influence on "Celtic Raga," which successfully combines Irish-Celtic and Indian elements. Through it all, Montfort demonstrates that even though he has considerable chops and technical prowess, he is much more interested in feeling and expression than technique. " Alex Henderson, All Music Guide
---
Gerald Albright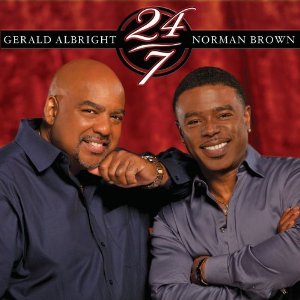 Gerald Albright & Norman Brown - 24/7 (2012) "No instruments dominate smooth jazz more than the guitar and saxophone, which is why Gerald Albright and Norman Brown, two of the genre's most dominant players, make such an inspired pairing. Both musicians are on the top of their game and while 24/7 breaks no new ground, it does provide perfect listening for warm summer nights when a cool groove is required. Multi-instrumentalist Albright's array of saxophones and robust tone tends to slightly overshadow Brown's deft guitar playing at times, but never overwhelms it. Brown recedes a bit from a soloist to sideman, but seems comfortable allowing Albright to do the heavy lifting while he follows his lead." ~ Jeff Wimbush - AllAboutJazz.com
Gerald Albight: CD Discography, Website, and MySpace
Norman Brown: CD Discography, Website and MySpac
---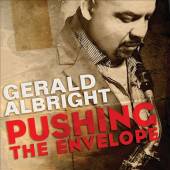 Gerald Albright - Pushing the Envelope (2010) "Gerald Albright doesn't try to do too much""just kidding. With his aptly named new CD, Albright simply burns on his soprano, alto, tenor and baritone saxes, while also playing flute, bass, keys, drum programming, synth and the EWI. Like all of his solo work, Pushing the Envelope is a deeply satisfying, diverse collection of jazz, funk, blues and R&B. Albright can play, of course, but more important are his instincts for groove and musicianship, both of which go a long way in contemporary jazz." ~ Brian Soergel - Jazz Times,
---
Corinne Bailey Rae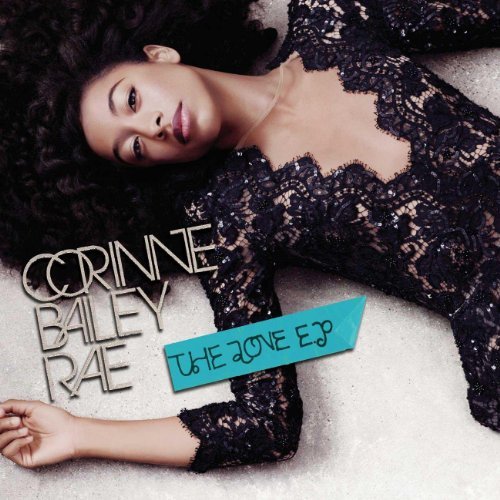 Corinne Bailey Rae - The Love EP (2011) "Corinne Bailey Rae has established herself as a formidable vocalist (on her self-titled 2006 debut) and a credible songwriter (on 2010's studio followup, The Sea). With her newest release, the (possibly stopgap) covers collection The Love EP, Bailey Rae stakes a claim as an effective interpreter of the work of others. This thematically cohesive collection (the songs' lyrics all deal with love in one way or another) was timed for release to capitalize on Valentine's Day."" ~ Bill Kopp - musoscribe.com, MySpace, Website and CD Discography.
---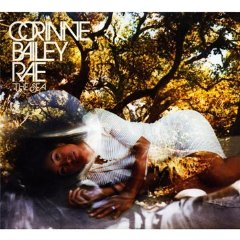 Corinne Bailey Rae - "The Sea" (2010) "As she first exhibited on her eponymous debut in 2006, Bailey Rae naturally betrays a certain amount of pathos and fragility in her voice. On The Sea, she now resonates with those qualities all the more. Still throughout, she does so with serenity and resilience, never coming across as dour or self-pitying. The Sea was co-produced by Bailey Rae with Steve Brown, and Steve Chrisanthou, who produced many of the songs on her first record. It's an album of real depth that crosses boundaries with mostly outstanding songs, all of which are lovingly crafted. It's an enchanting, mature collection, which ebbs and flows through loss of love and memories of happiness, both a reflection of Bailey Rae's emotional turmoil as well as a celebration and an acceptance that the show goes on. Highly recommended.To the contrary, she is enchanting and at times zestful, personifying the latter especially well on "Paris Nights/New York Mornings" and "Paper Dolls," both cuts benefiting from rich, irresistible grooves." ~ Tony Hardy - consequenceofsound.net
---
Carlos Santana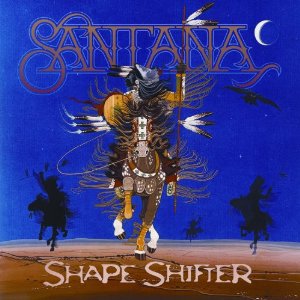 Santana - Shape Shifter (2012) "If you've been yearning for some classic Carlos Santana, "Shape Shifter," the guitarist's first album on his new Starfaith Records label, is just the ticket. Santana's 36th album is dedicated to Native American Indians and features 13 mostly original songs he has been saving for a special release. Only one song, the Latin-flavored "Eres La Luz," features vocals (singers Andy Vargas and Tony Lindsay). The remaining instrumental tracks showcase Santana's virtuoso guitar playing in a beautifully arranged and carefully paced album.;" ~ Gene Stout, Special to The Seattle Times, CD Discography , Website and MySpace.
---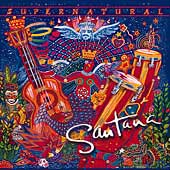 Carlos Santana - Supernatural (1999) " So how come most of it sounds so damn good? The truth of the matter is, it's been too long since Carlos Santana delivered a new studio album worthy of his awesome gifts, and for whatever reasons, all the high-profile attention he receives here appears to have reinvigorated his muse. Eclectic, lively and only occasionally goofy, Supernatural offers a glossy but winning context of musical fusion that highlights Santana's unique ability to make that guitar of his cry expressively." David Wild - Rollingstone
---
Chris Botti
Chris Botti - Live in Boston (2009) "Chris Botti in Boston features trumpeter Chris Botti along with a bevy of name artists performing live with the Boston Pops Orchestra at Symphony Hall in 2008. Fully documented as a concert film and album, the night is an intimate and soulful birds-eye view of the supple-toned trumpeter who has grown into his role as a virtuoso since his time backing up Sting -- who of course appears here. Perhaps it isn't surprising then the concert is subtly reminiscent of Sting's own classic coming of age concert moment Bring on the Night. " ~ Matt Collar - AllMusic.com, CD Discography, Facebook, Reverbnation, MySpace and Website .
---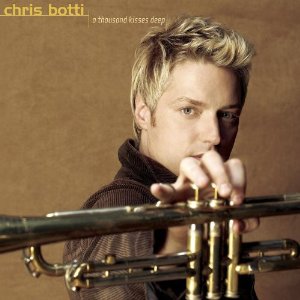 Chris Botti - Thousand Kisses Deep (2003) "Trumpeter Chris Bottis "Indian Summer" is one of the freshest smooth jazz singles heard on the radio for awhile, and it just further cements Botti's status as one of the genre's top stars. He gets tons of recognition opening for Sting, and deservedly so. Like fellow trumpeter Rick Braun, Botti plays notes that move the heart while writing memorable melodies that can stick in your head all day. This guy is as smooth as Burt Bacharach, from whom he borrows two songs. The well-worn "The Look of Love" is given a mild drums-and-bass treatment, a go-go groove and some vocal refrains from Chantal Kreviazuk. Is there a better song for the mournful trumpet? The other Bacharach song is "The Last Three Minutes," which has what Botti calls a "tougher rhythm" than he's ever done before. It's a great track. " ~ Brian Soergel - AllAboutJazz.com
---
Sara Bareilles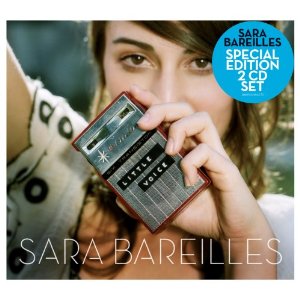 Sara Bareilles - Little Voice (2 CD Set) (2008) "The tone on Little Voice shifts with songs like "Vegas," a Fiona Apple-esque tune that's somber and soulful. There's also "Morningside," a seductive tune that sounds vaguely familiar, but I can't quite place it, which is driving me crazy (any help here?!). "Between the Lines" slows things way down and reminds me a lot of Amy Grant, of all people. The soft and sad "City," which has a beautiful chorus, has echoes of Sarah Harmer, and is about being lonely even in the midst of a crowd. The soulful sound is kicked up a notch with "Many the Miles," which turns into a jazzy track toward the end. "Gravity" closes the album with a slow and pretty sound (very much like a Sarah McLachlan ballad). At times sounding like Alicia Keys, Lauryn Hill, or Jamiroquai, and at other times channeling Fiona Apple, Sarah McLachlan or Sarah Harmer, with a dash of Amy Grant, Jason Mraz and/or Maroon 5 in the mix, singer/songwriter Sara Bareilles and her CD, Little Voice, have more to them than meets the eye." ~ Juliet Farmer - BlogCritic.com, CD Discography, Facebook, Reverbnation, MySpace and Website .
---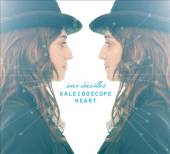 Sara Bareilles - Kaleidoscope Heart (2010) "'Kaleidoscope Heart' is certainly lovable, showcasing the down-to-earth emotional side of the 30-year-old songbird in a set that loosely chronicles a break-up while firmly arguing for the kind of practical self-reliance many young women see as the feminist ideal in this post-liberationist age. Though Bareilles takes a semi-confessional approach, her warm alto and hard-working piano arrangements strongly suggest conversation; she incorporates the stops and starts of casual speech into her singing, and she has a way of deepening simple, almost clichéd language just by changing the weight of a syllable." ~ Ann Powers - LA Times Blogs
---
Steve Cole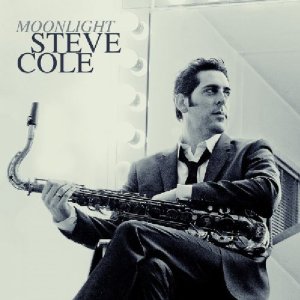 Steve Cole - Moonlight (2011) "And now for something completely different but not at all unexpected. Windy City saxophonist Steve Cole, who released his debut CD in 1998, has been a steady force on the smooth-jazz charts and touring scene for more than a decade. He's also a member of the Sax Pack, an in-the-pocket trio with fellow saxophonists Jeff Kashiwa and Kim Waters. It seemed about time for Cole to attempt something different, and he's done it here with a rich collection of old and new American standards backed by the lush sounds of the Millennium Chamber Players of Chicago." ~ Brian Soergel - JazzTimes, CD Discography, Wikipedia, Website page.
---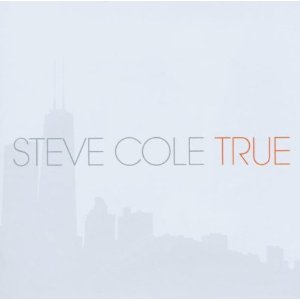 Steve Cole - True (2006) "When Steve Coles current CD "˜True' was released in November of 2006 it slipped the normally all embracing Smooth Jazz Therapy net. That notwithstanding it remains an excellent piece of feisty smooth jazz and, given Cole's current tour schedule that finds him on the road with both The Sax Pack and Brian Culbertson, there can been no better time to provide a reminder of how good "˜True' is. Cole has enjoyed four number 1 radio hits and ten top 5 singles since his debut in 1998 and with "˜True' he revisits his roots with nine top notch tracks all of which, in one way or the other, reach back to the jazz funk so indicative of his home town of Chicago." - ~ Smooth Jazz Therapy
---
Mark Rapp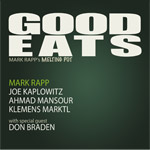 Mark Rapp - Good Eats (2011) "Legendary saxophonist Lou Donaldson doesn't subscribe to a one-size-fits-all approach in his own music making. His oeuvre, which spans more than half a century, touches on bop, hard bop, soul-jazz, and funk, with each setting allowing for a different aspect of his musical personality to shine. In crafting a tribute to Donaldson, trumpeter Mark Rapp honors this diversity and organic amalgam of music by touching on various styles, as he works his way through Donaldson's catalog. " ~ DAN BILAWSKY - allaboutjazz.com and DC Bebop page.
---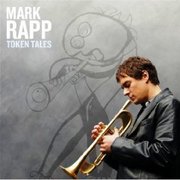 Mark Rapp - Token Tales (2009) "Mark Rapp's debut album Token Tales shows many different facets of this trumpeter's pioneering ways as he crafts a smooth jazz relaxer in "Thank You," jumps into a funky rapport with his band in "Who's The Man?" and articulates creamy soul-jazz lifts along "Mr. Tricky." These are just some of Rapp's skills at the top of his spreadsheet. He never runs out of ideas about where to take his compositions, whether he is being experimental and engages in some free-style acrobatics like along "Cissy Strut," or sticks to a traditional jazz keister and classic soaring riffs like in the title track."
---
Michael Lington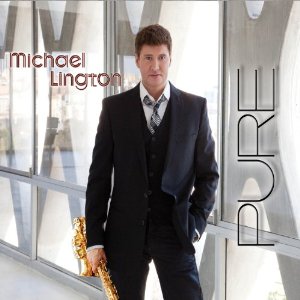 Michael Lington - Pure (2012) "on the Trippin N' Rhythm label, the latest release from sax-man Michael Lington is titled "˜Pure'. In part it was recorded live with Rickey Minor and the Tonight Show Band while guest performers include heavy hitters such as Michael Bolton, Lee Ritenour, Jonathan Butler, Brian Culbertson, Ray Parker Jr, Jeff Golub and Paul Jackson Jr. The first single, "˜Road Trip', which features Ritenour on guitar is full of the gutsy "˜in your face' playing for which Lington is best known and is already making considerable waves at contemporary jazz radio. Even at this early stage the indications are that, with "˜Pure', Michael Lington is taking his burgeoning career to a whole new level.". ~ Smooth Jazz Therapy, CD Discography, MySpace, Facebook, MySpace page and Website.
---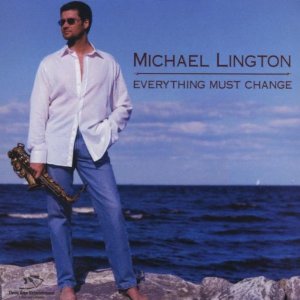 Michael Lington - Everything Must Change (2002)
"Released in 2002, Everything Must Change is combination of R&B with smooth jazz undertones from off the beaten path. Songs are a sensual mix of playable melodies. Lington takes great care in choosing the songs for each album. "One of the things that is most important is to have high quality songs. I take a bit longer to do albums than other artists. I find it is so important for the songs to be correct," said Lington. Lington admits that he doesn't necessarily write for radio format, either. "I just do what I do and hope the people like it." Audiences are receiving Lington well. In April 2003, Everything Must Change went Top 5 on both national smooth jazz radio and internet charts." - ~ CHERYL HUGHEY, (10/05/03) - All About Jazz
---
Brian Simpson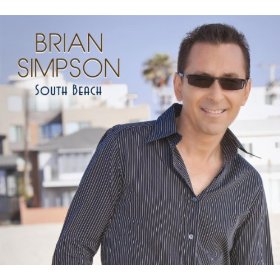 Brian Simpson - South Beach (2010) "The album misses no mark, no matter where Simpson sets it, it seems. In addition to Euge Groove and Peter White, help comes from Lenny Castro, Alex Al, and the Duke of Groove, George Duke; so, was he supposed to miss with this?? Hardly. Tight, melodic, well-phrased, rhythmic throughout, it's just all here in a nice, neat, package. To the veteran smooth jazzer, you know Simpson, and he heftily delivers again. To those who don't know, he's not someone you can afford to pass by and consider yourself "in the zone" with SJ"¦at all."" ~ Ronald Jackson - thesmoothjazzride.com, CD Discography, Facebook, Reverbnation, MySpace and Website .
---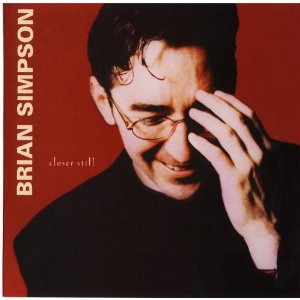 Brian Simpson - Closer Still (1995)
"The adage that many of contemporary music's most inventive and popular artists emerge from the ranks of first call session and touring musicians continues to prove precise, and indie label Noteworthy seemed committed in the mid-90s to making sure listeners didn't forget. On the simmering heels of Michael White's So Far Away arrived veteran keyboardist Brian Simpson, whose long-term association with some of the hottest icons in R&B and jazz have inspired the dynamic musings of Closer Still, one of the year's silky-smoothest and funkiest piano romps of the year." - Jonathan Widran - AllMusic.com
---
Roy Hargrove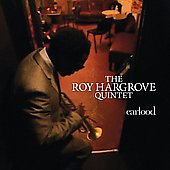 Roy Hargrove - Earfood (2008) " Roy Hargrove makes no bones about his desire to play jazz for lots of paying customers. And why not? We all want jazz to be heard by a large audience. But how does one attract that audience without resorting to pop music and merely slapping the jazz label on it? Who are the role models? For Hargrove, the most pertinent examples are the early-'60s hard-bop records by Art Blakey and the Jazz Messengers when fellow trumpeter Freddie Hubbard was in the band and the early-'70s jazz-funk records Hubbard made for producer Creed Taylor. Both bodies of work feature top jazz musicians playing heady theme-and-variation improvisations, but they also feature strong, steady grooves and catchy melodic themes. That's the blend Hargrove is going for on his new album Earfood." ~ Geoffrey Himes - JazzTimes, CD Discography, Wikipedia, Verve Music page.
---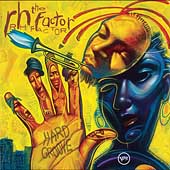 Roy Hargrove presents the RH Factor - Hard Groove (2003) "Having previously immersed his trumpet in two 'new soul' collaborations in 2000""D'Angelo's Grammy Award-winning Voodoo album and subsequent tour, plus songstress Erykah Badu's Mama's Gun album""Roy Hargrove dives headfirst into the soul pool. RH Factor blends a core band of two saxophonists, three keyboard players, two bassists and drummers, and two guitarists (including legendary soul session ace Cornell Dupree) with the best and brightest from the soul and R&B 'new schools' including D'Angelo, Badu, Meshell Ndegeocello, Steve Coleman, Karl Denson, Marc Cary, and two hip-hop MCs: Common and Q-Tip. 'I just wanted to open a door that would allow the musicians involved in jazz and the musicians involved in the R&B / hip-hop mainstream to form some music that would have no limit,' Hargrove explains. 'It's like a merging of those two worlds.' " - Chris M. Slawecki - All About Jazz
---
Jeff Lorber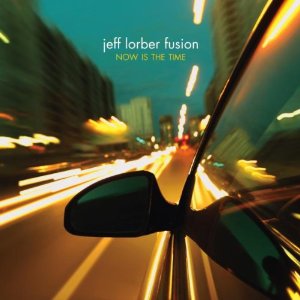 Jeff Lorber - Now is the Time (2010) "An accepted kernel of jazz historiography states that cats who play what has ultimately become smooth jazz play it because they can't play the real music. But even back in the day""specifically the seventies""this wasn't true across the board, as evidenced by the undeniable chops of Ramsey Lewis, Grover Washington, Jr., Joe Sample, and Philly-born keyboardist Jeff Lorber. His group, The Jeff Lorber Fusion, was a mainstay on urban black radio, and his compositions, arrangements and solos swung in the commercial contexts of the day, so much so that decades later rap artists would resurrect his songs in the hip-hop generation of the nineties." ~ Katrina-Kasey Wheeler - All About Jazz, CD Discography, Website, and MySpace Music page.
---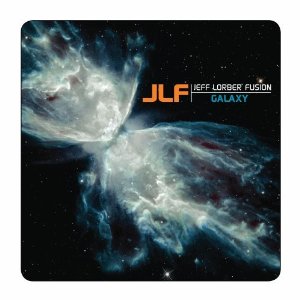 Jeff Lorber - Galaxy (2012) "Galaxy It was in 2010, with the CD "˜Now Is The Time', that Jeff Lorber revisited the sound that he had helped to pioneer. This return to jazz fusion was heralded with critical acclaim and now, for part two, he is back with "˜Galaxy'. Full of the same funk driven energy that was a feature of "˜Now Is The Time', and with the likes of Eric Marienthal, Jimmy Haslip and Lenny Castro all involved, "˜Galaxy' is a wonderful throwback to the halcyon days of jazz fusion." ~ Smooth Jazz Therapy
---
Nick Colionne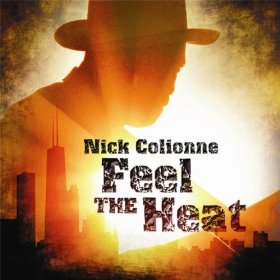 Nick Colionne - Feel the Heat (2011) "Despite the trials and tribulations currently being encountered by the world of contemporary jazz, the wonderful Nick Colionne marches on from strength to strength. One of the most engaging live performers around and without doubt the best dressed man in smooth jazz, Colionne has recently released the album "˜Feel The Heat' which, as well as accentuating the natural groove of his hometown Chicago, is also a delightfully soulful amalgam of the best the genre has to offer.". Smooth Jazz Therapy, CD Discography, Reverbnation, Facebook/font>, MySpace page and Website.
---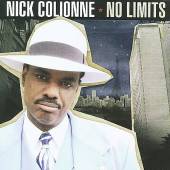 Nick Colionne - No Limits (2008)
"He's an award-winning musican (nominated recently for Canada's Smooth Jazz Awards after winning in 2007), mentor and elementary school teacher in his native Chicago, lauded for his baritione, inspired live performances and his so-fresh-and-so-clean-clean image. So when Nick Colionne---a seasoned musical pro since the age of 15---entitled his sixth CD and Koch Records debut No Limits, it was as much about his many talents as it was about the musical direction upon which he's embarking." - ~ Melody Charles - SoulTracks
---
McCoy Tyner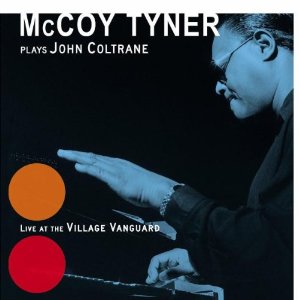 McCoy Tyner - Plays John Coltrane Live at The Village Vanguard (2001) "This live set from the Village Vanguard was recorded in 1997 on John Coltrane's 71st birthday (the fact we are now in the annum of his 75th birthday makes it all the more timely). Tyner is accompanied here by the excellent bassist, George Mraz, and the spunky rhthymic force of Al Foster on drums... Overall, this set is a good representative of late-period Tyner- some feel that is a qualification in itself; however to longtime Tyner fans who still appreciate his work, or to those new to this dramatic style of jazz piano, this record should provide some decent listening. It's not essential as a Trane tribute record (as Impulse(Verve) has tried to market it)- though. There are much more important Trane tribute records out there, including several that McCoy has been involved with himself. "" ~ Gerard Cox - AllAboutJazz.com, CD Discography, Facebook, MySpace and Website .
---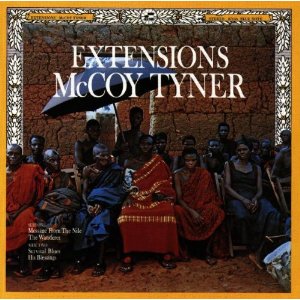 McCoy Tyner - Extensions (1970)
"Languishing off-catalogue for many years, McCoy Tyner's Extensions may be the pianist's most unjustly neglected album. Strange days, for not only is the music ineffably vibrant, but Expressions is the only recording ever to feature Tyner alongside pianist and harpist Alice Coltrane, who replaced him in saxophonist John Coltrane's group in 1966. The album has one foot in the echoes of John Coltrane's "classic quartet," of which Tyner was a member from 1960-65, and the other in the astral jazz style which Alice Coltrane and saxophonist Pharoah Sanders fashioned in the late 1960s and early 1970s." - Chris May - AllAboutJazz.com
---
Peter White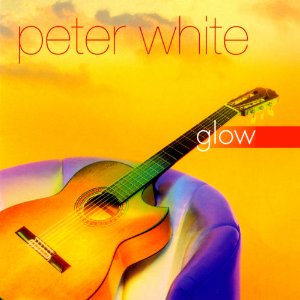 Peter White - Glow (2001) "More than most jazz lite artists, Peter White flaunts a restless improvisational sense, which is fully evident on Glow. Aside from a few incidental fills tossed into the breeze by this or that horn player, this is entirely White's show. His performance on all these tracks, typically over a backdrop of gauzy major-seventh string pads, provides a lesson in long-form jamming against a steady, sensuous backbeat, with octave passages and a buoyant rhythm feel that echo Wes Montgomery." ~ Robert L. Doerschuk - AllMusic.com, CD Discography, Facebook page, and Website and.
---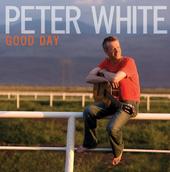 Peter White - Good Day (2009) "This is truly a beckoning to all smooth jazzers to return to the Peter White of the 90s and early 2000s, to recall the images and good feeling his originals always conjured up. It is all here in abundance. Those of us who have waited for the guitar master's fascination with covers (great though they were) to subside a bit and for his return to that which fascinated us so fully over the years will definitely not be disappointed. The wait, the patience, and the undying allegiance to the man who has always offered contemporary jazz acoustic guitar with so much color and flair have truly paid off in immeasurable manner, and that's no overstatement. True, I have always admired the effortless, silky skills of the Londoner, but anyone who's into real smooth or contemporary jazz will have to admit to the appeal of this one.'." Ronald Jackson, smoothvibes.com
---
Bobby Hutcherson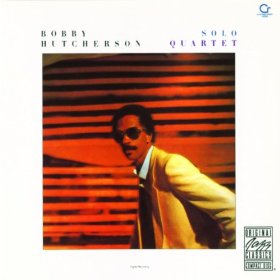 Bobby Hutcherson - Solo/Quartet (1982) "This is one of vibraphonist Bobby Hutcherson's most unusual and interesting releases. The first half of the set features Hutcherson all by himself although, by utilizing overdubbing, he almost sounds like Max Roach's M'Boom ensemble. Hutcherson is heard on vibes, marimbas, bass marimba, chimes, xylophone and bells and these three selections are quite fun and energetic. The second half is more conventional, with Hutcherson welcoming pianist McCoy Tyner (in his first sideman appearance in a decade), bassist Herbie Lewis and drummer Billy Higgins for two standards and a pair of the vibist's originals. The quartet set is excellent but it is Bobby Hutcherson's solo performances that are most memorable and unique. "" ~ Scott Yanow - AllMusic.com, CD Discography, Facebook, Wikipedia page and All About Jazz Bio.
---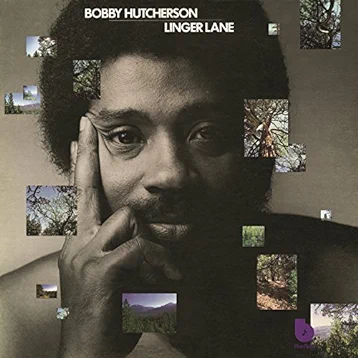 Bobby Hutcherson - Montara (1975)
"With the possible exception of Grover Washington's Feels So Good, no other album captured the spirit of jazz in 1975 like Bobby Hutcherson's Montara. Recorded in his hometown of L.A., Montara is the very sound of groove jazz coming out of fusion, and Latin jazz's tough salsa rhythms coming home to roost in something more warm and effluvial that would meet the populace where it was changing and mellowing out rather than making it sit up and take notice. That said, Montara is, like the Washington record, a masterpiece of the genre even though it isn't celebrated in the same way. " - Thom Jurek - AllMusic.com
---
Bill Evans (Sax)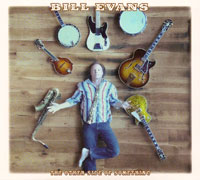 Saxophonist Bill Evans - The Other Side Of Something (2007) "Throughout his 20-year career as a solo artist, multi Grammy nominated saxophonist Bill Evans has explored a variety of musical settings that go well beyond the confines of traditional jazz, including hip-hop, fusion, reggae, Brazilian and slamming funk. Evans steps into more adventurous territory on Soulgrass, blending jazz, funk and roots music into a seamless and wholly unique hybrid of quintessentially American styles. Bill Evans started playing piano before switching to tenor sax in high school. After one year of studying music at North Texas State University he transferred to William Patterson College in New Jersey in 1978 and also began private studies with sax great and former Miles Davis sideman, Dave Liebman. Through Liebmans recommendation, he was tapped by Miles in 1980 , at the age of 22, to play a key role in Miles celebrated comeback band. " ~ www.brittfest.org (September 6, 2008), CD Discography, Website, and MySpace Music page.
---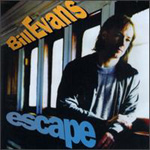 Bill Evans - Escape (1996) "Throughout his 20-year career as a solo artist, multi Grammy nominated saxophonist Bill Evans has explored a variety of musical settings that go well beyond the confines of traditional jazz, including hip-hop, fusion, reggae, Brazilian and slamming funk. Evans steps into more adventurous territory on Soulgrass, blending jazz, funk and roots music into a seamless and wholly unique hybrid of quintessentially American styles. Bill Evans started playing piano before switching to tenor sax in high school. After one year of studying music at North Texas State University he transferred to William Patterson College in New Jersey in 1978 and also began private studies with sax great and former Miles Davis sideman, Dave Liebman. Through Liebmans recommendation, he was tapped by Miles in 1980 , at the age of 22, to play a key role in Miles celebrated comeback band. Bill became Miles right-hand man and soloistic foil in concert and on a series of recordings -- 1981s The Man With The Horn, 1982s We Want Miles, 1983s Star People and 1984s Decoy." ~ 100greatestjazzalbums.blogspot.com
---
Paul Brown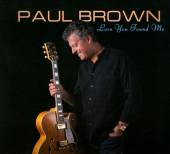 Paul Brown "" Love You Found Me (2010) "Prolific producer/guitarist Paul Brown shoots another gem our way on Sept. 28 with his latest, Love You Found Me, bearing all of his smooth, rather coolly laid-back trademark chops on his trusty Gibson L5 (there are some moments when he ushers in his old Fender Strat, as well, for a warmer, earthier feel). The project is greatly refreshing and certainly all-Brown. Nothing oddly out of character leaps out at you, and that's a really good thing. Some artists have such a good, stable "fit" that works so well with their audience that it just makes sense to stick with it, understanding that too much venturing beyond, while often a good thing, can also be detrimental when trying to remain identifiable." Ronald Jackson - thesmoothjazzride.com, CD Discography, MySpace page and Website.
---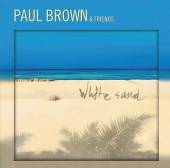 Paul Brown - White Sand (2007) "is Paul Brown's second CD as a solo artist. Paul's first album entitled 'The City' was a recording that went to #1 on the smooth jazz charts and propelled him into the spotlight as an artist. This time out, Brown optimizes the successful ingredients of his first CD by including the talents of Al Jarreau, Boney James, Bobby Caldwell, David Benoit, Euge Groove and a host of other sidemen to record another jewel of an album. On ten tracks, Paul oversees a series of melodic grooves coupled with a host of rhythmic riffs. Overall, the influence of George Benson on Brown's career as a guitarist is heard throughout, especially on such tracks as 'For What It's Worth' and 'Ol Skoolin.' But make no mistake about it, Paul Brown's sound is not an imitation of Benson's; in his own way, Paul has merely expanded upon all of his previous influences to create a voice of his own."
Vanessa J. Colbert - JusJazz.com
---
Alice Coltrane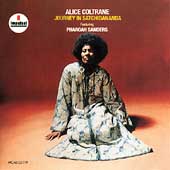 Alice Coltrane - Journey in Satchidananda (1971) "The CD reissue of Alice Coltrane's landmark Journey to Satchidananda reveals just how far the pianist and widow of John Coltrane had come in the three years after his death. The compositions here are wildly open and droning figures built on whole tones and minor modes. And while it's true that one can definitely hear her late husband's influence on this music, she wouldn't have had it any other way. Pharoah Sanders' playing on the title cut, "Shiva-Loka," and "Isis and Osiris" (which also features the Vishnu Wood on oud and Charlie Haden on bass) is gloriously restrained and melodic. Coltrane's harp playing, too, is an element of tonal expansion as much as it is a modal and melodic device. With a tamboura player, Cecil McBee on bass, Rashied Ali on drums, and Majid Shabazz on bells and tambourine, tracks such as "Stopover Bombay" and the D minor modally drenched "Something About John Coltrane" become exercised in truly Eastern blues improvisation. " ~ Tom Jurek - AllMusic.com , Wikipedia, CD Discography, and MySpace page.
---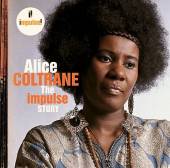 Alice Coltrane - Impulse Story (2006) "Alice Coltrane has always had a raw deal from the jazz world. Either patronized or dismissed out of hand, she's suffered the double whammy of one, being a woman in what (until very recently) was overwhelmingly a man's world, and two, being John Coltrane's widow""and therefore, by some strange logic, not a serious artist in her own right. ". ~ Chris Mayall - aboutjazz.com
---
Eddie Harris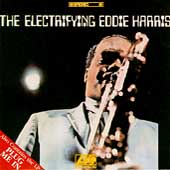 Eddie Harris - The Electrifying Eddie Harris (1967) "Long underrated in the pantheon of jazz greats, Eddie Harris was an eclectic and imaginative saxophonist whose career was marked by a hearty appetite for experimentation. He had the chops to handle technically demanding bop, and the restraint to play in the cool-toned West Coast style, but he also delved into crossover-friendly jazz-pop, rock- and funk-influenced fusion, outside improvisations, bizarre electronic effects, new crossbreedings of traditional instruments, blues crooning, and even comedy. Much of this fell outside the bounds of what critics considered legitimate, serious jazz, and so they dismissed him out of hand as too mainstream or too gimmicky. To be fair, Harris' large catalog is certainly uneven; not everything he tried worked. Yet with the passage of time, the excellence of his best work has become abundantly clear." ~ Steve Huey - AllMusic.com, CD Discography, Facebook page, and Website and Eddie Harris Remembered.
---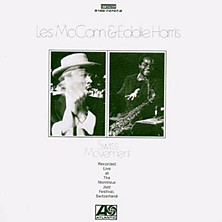 Les McCann & Eddie Harris - (1969) "Something of a happy accident, this recording from the 1969 Montreux Jazz Festival has actually become one of the most talked about, exhilarating and fun live jazz performances ever captured on wax. The session (on the last night of the festival) was a truly impromptu event - this particular line up had never played together before and at least half of the group had no idea what material they were going to play as they took the stage! Swiss Movement has long been a sought after collectors piece and the addition of expansive sleeve notes and anecdotes from the musicians involved makes this anniversary edition a great live recording to enjoy once again - 35 years after this very happening event." ~ Greg Boraman (2004) - bbc.co.uk
---
Chieli Minucci & Special EFX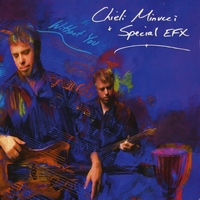 Chieli Minucci & Special EFX - Without You (2010) "Guitarist, composer, and arranger Chieli Minucci is the leader of the Grammy-nominated jazz-fusion group Special EFX, which he co-founded with the late George Jinda in 1984. A major force on the jazz and world music scene for 25 years, Special EFX's newest release, Without You is a diverse collection of jazz-fusion, world rhythms, and the effortlessly flowing guitar artistry that Chieli (key-eh-lee) is known for. A true sound-tapestry, blending layers of sound and harmonic texture, Without You is an instant classic." ~ Smooth Jazz Daily, Facebook, CD Discography, YouTube, MySpace page and Website.
---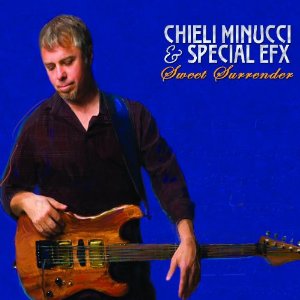 Chieli Minucci & Special EFX - Sweet Surrender (2007) "For the first time since signing with Shanachie in 1999, the guitarist sheds the dual identity and brings the best of his multitude of styles together under the name Chieli Minucci & Special EFX. Sweet Surrender is a unique mixed bag that touches on the classic old Special EFX sound that's gone missing for years; his cool, melodic smooth jazz side; and more of the wild and expansive guitar fusion adventures he has included a few times before on earlier solo efforts." ~ Jonathan Widran - JazzMonthly.com
---
Keiko Matsui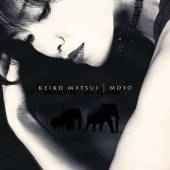 Keiko Matsui - Moyo (Heart and Soul) (2007) "Moyo (Swahili for "heart and soul") was recorded with local musicians in South Africa, marking the return of "live" bass and drums for the first time since Sapphire (Shout! Factory, 1995). For her first self-produced effort, Matsui sought out familiar musicians from previous albums, including drummer Akira Jimbo, saxophonist Paul Taylor, bassist/vocalist Richard Bona and the still-kicking-butt-after-all-these-years trumpet of South African native son, 68-year-old Hugh Masakela. Matsui has enjoyed much commercial success and is a staple of smooth jazz programming though she's always followed her own direction rather than comforming to the rules of the genre. Moyo is a fascinating next step in Matsui's growth and advancement as a musician of depth, range, grace and talent." Jeff Wimbush - All About Jazz, Discography, Websiteand MySpace.
---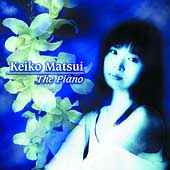 Keiko Matsui - Piano (2003) "According to Mark Ruffin of Chicago Magazine/Amazon.com: "Performing solo piano has been compared to tightrope walking without a net and swimming in an ocean without a flotation device." For those of us who have followed the career Keiko Matsui, we all knew her first solo effort entitled 'The Piano' would be a picturesque panoramic view of her remarkable journey into jazz in all its flavors. The recording continues a standard of excellence that has followed Keiko Matsui for over 12 years. In either sense, it is a known fact that she has not always followed the norm in her approach to "America's only original art form."
~ Sheldon T. Nunn - JazzReview.com
---
Sonny Rollins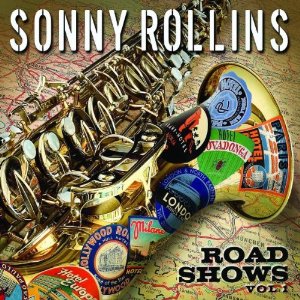 Sonny Rollins - Road Shows 1 (2008) "The sound of Sonny Rollins is unmistakable. Instantly recognizable when he plays just one note, this living legend has long stood out in the crowd of tenor players during the remarkable six decades he's been recording and playing. Since Rollins took control of his music publishing a few years ago, releasing recordings under his own label, Doxy, the possibility of hearing some of Rollins' live music was raised. Apparently 200 live performances have been recorded since the 1980s, and the saxophonist, along with his producer/trombonist/nephew Clifton Anderson, has been selecting takes to release. Road Shows Vol. 1 is the first, in what promises to be a long line of sound documentation to be published." ~ Mark Corroto - AllAboutJazz.com, CD Discography, Facebook, MySpace page and Website.
---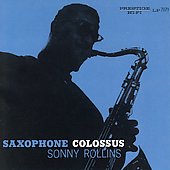 Sonny Rollins (1956) - Saxophone Colossus "1956's Saxophone Colossus (which debuted one of his signature tunes, the calypso St Thomas), Rollins revealed an improvising imagination some compared with Charlie Parker, notably on the slow-building, faintly sinister Blue Seven. Rollins (a famous eccentric in earlier years who would play gigs in raincoats, or hats with corks, or proto-mohican haircuts) had a free jazz phase in the 60s, and a jazz-funky one in the 70s and 80s, but styles are almost irrelevant to a jazz genius who could make an epic improvisation out of Three Blind Mice." - ~ John Fordham1 - guardian.co.uk
---
The Rippingtons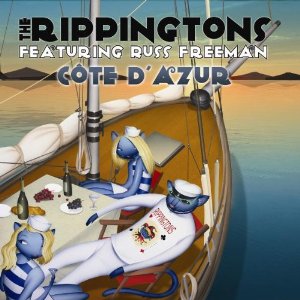 The Rippingtons - Côte D'Azur (2011) "One reason why the Rippingtons have been able to attract such a following throughout their travels is that the group's music finds the balance between "˜contemporary' and "˜jazz.' Songs like "Provence" and "Rivera Jam" both have that accessible feel that goes down easy with R&B fans while also employing that musical conversation between the players that jazz fans have come to expect. Sure, a group like the Rippingtons won't satisfy the jazz purist, but the formula has a growing number of fans circling the globe with them. Cote D'Azur will keep those fans on board and eagerly awaiting the next stop. Recommended." ~ Howard Dukes - soundtracks.com, CD Discography, Reverbnation, Facebook, MySpace page and Website.
---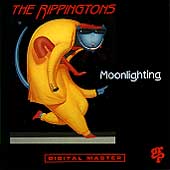 The Rippingtons - Moonlighting (1986)
"Released in 1986, this album not only stands as a genre-defining primer on what has become known as smooth jazz, but it also helped launch the careers of various artists whose music has been crucial to the genre's vitality. In addition to composer/guitarist/producer Russ Freeman and the Ripps, there's David Benoit (playing a gorgeous piano melody on "Mirage"), keyboardist Gregg Karukas, bassist Jimmy Johnson (who scored hits with Flim & the BBs), saxmen Brandon Fields and Dave Koz (whose floating Electronic Wind Instrument melody guides the silky "Dreams"), and some soprano-wielding guy named Kenny G.". - All Music Guide - Jonathan Widran
---
Christian McBride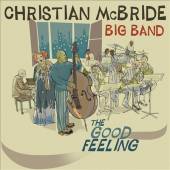 Christian McBride Big Band - The Good Feeling (2011) "The Good Feeling marks the debut of the Christian McBride Big Band, but the seeds for this album were sown in the mid-'90s. Jazz at Lincoln Center commissioned McBride to write and arrange his first major big band work"""Bluesin' In Alphabet City"""in 1995, and that experience really sparked his interest in composing for large groups. Now, sixteen years after the ink dried on that number, it appears in the penultimate position on his first big band recording." "" Dan Bilawsky - All About Jazz CD Discography, Facebook, Website and Reverbnation page.
---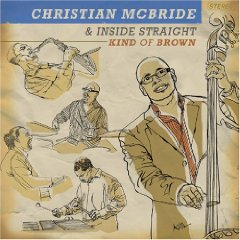 Christian McBride - Kind Of Brown (2009) "Produced by Christian McBride with ten of his original compositions, "Kind Of Brown" is a masterwork of upbeat, straight ahead jazz with a strong bebop feel and swing. For once, the much syndicated All Music review misses the point of the title of the album in claiming that the reference is not to the music of Ray Brown but to that of the Bobby Hutcherson / Harold Land group of the '70s. An easy enough assumption to make with the emphasis on "Kind Of Brown" on saxophone and vibraphone. References to the jazz tradition aside, "Kind Of Brown" is simply one of the best jazz albums of recent years. Warren Wolf's vibe playing is a real discovery. Christian McBride, the most gifted bass player of his generation, is the creative bedrock on which this fine group of musicians achieves so much. "
~ Mack Avenue - 100 Greatest Jazz Albums
---
Darren Rahn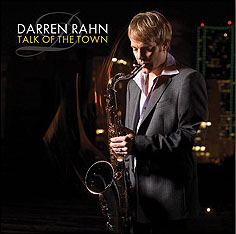 Darren Rahn - Talk of the Town" (2009) You may know Darren Rahn from his production work in #1 hits with radio favorites like Wayman Tisdale, Dave Koz, Eric Darius and Tim Bowman, along with other songs in the top three. However, it is time to crank up your radio dial and tune into Darren Rahn "" the solo artist. Darren's single, "Talk of the Town," topped the Billboard chart at number one this week. Rahn gives all the credit to his growing fanbase for his success. "It's both an honor and humbling to reach #1. To know that fans around the world are enjoying what you do is a tremendous feeling. Everything I do is for them. If I can create something that makes a listener feel good, then I know I've done my job." ~ Cheryl Hughey Promotions - AllAboutJazz.com, Website, MySpace, Facebook
---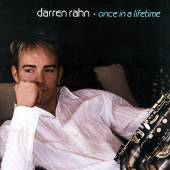 Darren Rahn - Once in a Lifetime (2005) "Saxophonist Darren Rahn is one of the most versatile and unique young artists in contemporary jazz. As one of the industry's most sought after record producers, his resume includes a variety of top honors including 1's on the coveted R&R and Billboard charts". - MySpace "Darren Rahn's second album "Once In A Lifetime" embraces the idealistic fuzzy warmth of smooth jazz and takes the listener into its satisfying troves". - Read it at Jazz Review
---
Karrin Allyson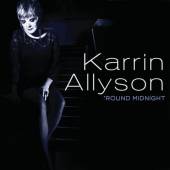 Karrin Allyson - Round Midnight (2011) "On her new album, 'Round Midnight, Grammy-nominated vocalist and pianist Karrin Allyson weaves an elegant, understated dreamscape featuring 11 songs by some of the most storied writers in jazz, Broadway and pop music, from Duke Ellington to Stephen Sondheim to Paul Simon and more. The May 3rd release, the singer's thirteenth on the respected Concord Jazz label, marks the first time that Allyson plays all the keyboard parts "" piano and Rhodes. The subtle production lets Allyson's voice shine, as she delivers melancholy, mature takes on such classics as 'Send In The Clowns,' Charlie Chaplin's 'Smile,' Johnny Mandel's 'The Shadow of Your Smile," Ellington's 'Sophisticated Lady,' and more. " ~ SETH COHEN PR, - AllAboutJazz.com, CD Discography, MySpace page and Website.
---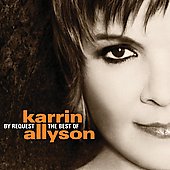 Karrin Allyson - By Request (2008) "Karrin Allyson, the Grammy-nominated singer and pianist whose Imagina, Songs Of Brasil was one of 2008's best albums, is keeping busy in the best possible way. Her newest, By Request "" The Best Of Karrin Allyson, is now out on the Concord Jazz label and will almost certainly continue her string of Top Ten charted albums. It also again serves notice that she's one of the brightest gems in the respected label's treasure chest of stars. " ~ blogcritics.org
---
Kevin Toney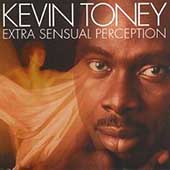 Kevin Toney - Extra Sensual Perception (1999) "This master of elegant funk piano seems poised to carry the torch that Joe Sample lit long ago. He works with fatter grooves, here programming his rack most of the time to create a shuffling retro-soul hip-hop mix. But Toney's weaving of melodic lightness on his feet in some spots with darker tonal shifts in others is unmistakably Sample-esque. " ~ Jonathan Widran - AllMusic.com, Discography, Website, YouTube and Reverbnation
---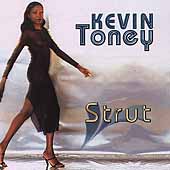 Kevin Toney - Strut (2001) "Keyboardist Kevin Toney is a superb contemporary jazz instrumentalist and composer who can perform a range of styles -- including jazz, blues, and R&B -- with equal dexterity, and his album, Strut, is a good example of his remarkable facility. For this collection of primarily upbeat compositions, Toney combined his trademark memorable melodies with a variety of grooves to create an album on which his accomplished jazz and blues stylings are spiced with a strong urban flavor." ~ Lucy Tauss - AllMusic.com
---
Norah Jones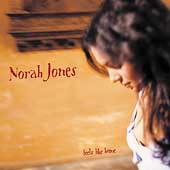 Norah Jones - Feels Like Home (2004) "It may be far too obvious to even mention that Norah Jones' follow-up to her 18-million-unit-selling, eight-Grammy-winning, genre-bending, super-smash album Come Away With Me has perhaps a bit too much to live up to. But that's probably the biggest conundrum for Jones: having to follow up the phenomenal success of an album that was never designed to be so hugely popular in the first place. Come Away With Me was a little album by an unknown pianist/vocalist who attempted to mix jazz, country, and folk in an acoustic setting -- who knew? Feels Like Home could be seen as "Come Away With Me Again" if not for that fact that it's actually better." ~ Matt Collar - AllMusic.com, CD Discography, Wikipedia, Reverbnation page and Website.
---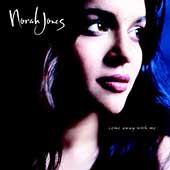 Norah Jones - Come Away With (2002)
"While jazz is clearly a major influence for Ms. Jones, Come Away with Me is not really a jazz album. There is only one tune that could be described as a jazz standard, and the musical ingredients are as likely to come from country music as they are from 52nd Street. Ms. Jones is a fine pianist, and is heard at the instrument on all but one piece, but this is a very guitar-oriented album, with acoustic guitar probably being the major instrumental voice. And on guitar in her band is Jesse Harris, who wrote or co-wrote five of the fourteen songs on the CD. Also contributing songs is bassist Lee Alexander. Rounding out her regular band is Adam Levy on electric guitar and Dan Reiser on drums, though prominent jazz drummer Brian Blade is heard on several tracks. Also making a guest appearance on one piece is guitarist Bill Frisell. One of the most appealing aspects about this CD is its relaxed, intimate feel. With a heavyweight producer like Mardin on board, and the CD clearly being aimed at wider audiences than the straight-ahead jazz crowd, with perhaps a good helping of more pop-oriented songs. But the CD is remarkably laid-back and surprisingly eclectic. Two of the three cover tunes are country songs, including a Hank Williams classic. And the original material is interesting with mostly pithy impressionistic lyrics, rather than the wordy ballads one might expect from a chanteuse." - The Graham Weekly Album Review #1274
---
George Benson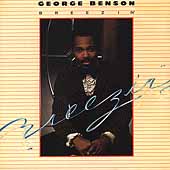 George Benson - Breezin' (1976) "Breezin' is notable for a few reasons. It was by far the best selling jazz album of its era, was certified triple platinum in 1984, topped both the jazz and pop album charts, and also had top charting singles in both the title track and the vocal track This Masquerade, written by Leon Russell... George Benson's Breezin' album is arguably the best of his four late 70's releases. It established the style the other three followed, and has remarkably fresh performances for a studio album, especially considering that the style doesn't leave lots of room for "stretching out" - Smooth Jazz Origins: George Benson's Breezin', CD Discography, MySpace page and Website.
---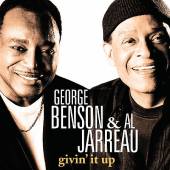 George Benson & Al Jarreau - Given' It Up (2006) "'Givin' It Up' not only brings two musical icons together under one umbrella, the sidemen accompanying George and Al are major influences in their own right... 'Givin' It Up' provides a vocal history of George Benson and Al Jarreau that re-examines their most memorable classics and also allows the two to push the envelope on some cover tracks also." Sheldon T. Nunn - Jazz Review.com
---
Joyce Cooling
Joyce Cooling - Global Cooling (2009) "Joyce cooling There is little doubt that San Francisco based guitarist Joyce Cooling has the monopoly on the kind of tight mid tempo smooth jazz that will always find an audience. Known for both her unique finger picking style and her passion for rhythm and harmony, the collaborations she has long enjoyed with writing partner Jay Wagner have signposted her career and now she is back with her brand new release, the cleverly titled "˜Global Cooling'." ~ Smooth Jazz Therapy, CD Discography, Website, and MySpace Music page.
---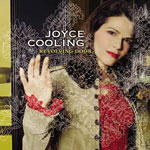 Joyce Cooling "Revolving Door" (2006) "Gibson Guitars' 1999 Jazz Guitarist of the Year, Joyce Cooling, paints a bright and colorful picture on Revolving Door with loving strokes. You might be surprised to learn that this is her portrait of an often dark subject. Says Cooling, "'Revolving Door' is a metaphor for a situation we humans often find ourselves in where there is seemingly no beginning and no end to a problem. It can be a frustrating treadmill with the same path ruthlessly cycling under your feet." ~ Chris M. Slawecki - All About Jazz
---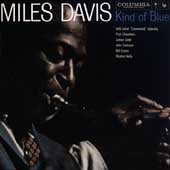 Miles Davis - Kind Of Blue (1959) "Miles Davis was already known as an innovative and prolific trumpet player by the time he recorded Kind of Blue in 1959. Years earlier he had played bebop alongside Charlie Parker, and later set in motion a style that came to be known as "cool jazz" with his 1949 and 1950 Birth of the Cool sessions. Kind of Blue marked a new, elegantly simple, and resoundingly beautiful approach to jazz improvisation. Captured during two impromptu recording sessions, Kind of Blue features tenor saxophonist John Coltrane, alto saxophonist Cannonball Adderley, bassist Paul Chambers, drummer Jimmy Cobb, and the pianists Wynton Kelly and Bill Evans (although not at the same time)." ~ Jacob Teichroew - About.com, Wikipedia, CD Discography, and MySpace page.
---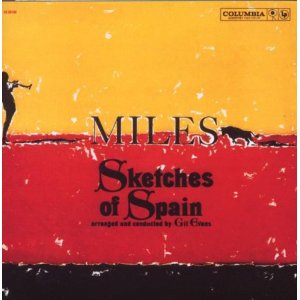 Miles Davis - Sketches of Spain (1960) "Working with arranger Gil Evans, Davis cooked up a concept album, looking to the structure and texture of Spanish folk and classical music for inspiration. The two old friends and collaborators were on a huge roll creatively during this period. Davis was piling up hall of fame-caliber jazz albums with alarming regularity, while Evans, in addition to working with Davis frequently in the late 1950s, recorded what was perhaps his finest solo album in 1960, Out of the Cool (it vaguely shares a vibe with Sketches, but is in my estimation just a hair better). So to say both were in strong form here would be an understatement. Davis takes what is most striking about his trumpet style-- the controlled soloing in the middle register, with a mastery of subtle shifts in focus-- and amplifies it, creating measured phrases of almost painful intensity. While Evans' distinctive approach to harmony and tonal color-- one of the most enjoyable "Hey, I get it!" moments as you first explore jazz is when you start to recognize his arrangements-- inhabits a form that to the uninitiated can sound mysterious and exotic and sensual. It's hard not to be taken in immediately." ~ Mark Richardson, June 5, 2009 - Pitchfork.com
---
U-NAM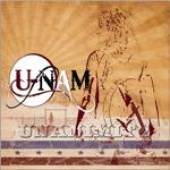 U-NAM - Unanimity (2009) "Nimble with the strings, varied in his influences and dynamic in his delivery, it has barely taken two CD's for jazz guitarist Emmanuel Abiteboul, better known as U-Nam, to establish himself as one of today's most exciting artists, producers and musicians. Elastic in his approach and eager to incorporate differing musical styles into his tracks (pop, funk and soul), U-Nam, as expected, follows up 2007's Back From the 80's with---what else?--- another delicious fusion of funk, pop, and contemporary soul.'" ~ Melody Charles - soultracks.com, Website, Reverbnation, CD Discography, YouTube and Facebook.
---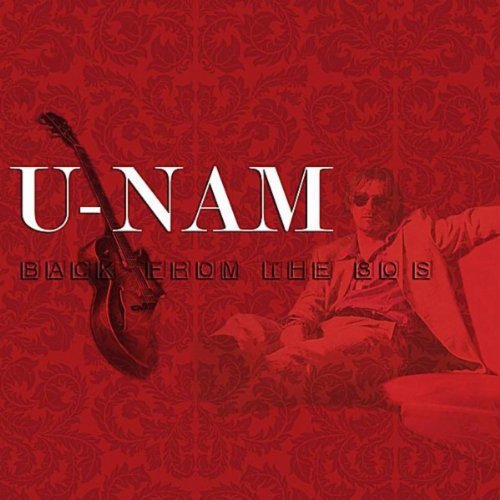 U-NAM - Back From The 80's (2007) "His new album "Back From the 80's" offers songs from the 80's and new compositions. After the first tones one immediately remarks the high professionalism of the album. That's no wonder because U-Nam is supported by the Merkevah Orchestra and the M.A. strings section conducted by Raymond Gimenes, furthermore by the Paris horns (Thierry Farrugia, Christian Martinez and Bernard Camoin). With such a fuliminant sound in the background every track gets its own noblesse... U-NAM shares so much memories with us. It's fantastic. This album is one of the best smooth jazz albums I heard since several years. Without exception strong songs, no filler. The UK Version features a bonus disc of great vocal tracks including Rahsaan Patterson and Phil Perry. My favorite track of this R&B side project is Blue Mood featuring singer Leeda and Gary Meek on sax." ~ HBH - Smooth-Jazz.de
---
Heather Headley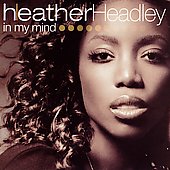 Heather Headley - In My Mind (2006) "There's truth in the number three being a charm, as it is how long we've been awaiting the return of this soulful, sensual, know how to deliver a song sister ~ Heather Headley. The Trinidad diva is back in full force with a new look and a have to go out and buy sophomore CD entitled "In My Mind." Heather remains consistent with the topics of love; "you have to go since you can't act right", remember when?", and "self love", just to name a few. She makes the waiting worth it... If you've been questioning where is Heather Headley, ask no more. She's at your local record stores anticipating your embrace by ears. I rate this project 5 stars. Remember, music is something given from the soul, and Heather Headley provides you with a lot of it on 'In My Mind.'" ~ Rebecca "Buterfly" Vaughns - RHYTHMflow Radio.net, Website, MySpace, CD Discography, YouTube and Facebook.
---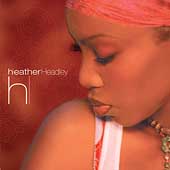 Heather Headley - This Is Who I Am (2002) "This Is Who I Am is Headley's statement to the world. It's the introduction of her fresh, remarkable sound to popular music. Headley gives gospel and soul a Caribbean lilt, and the result is one spectacular groove... Headley worked with some of the finest R&B artists of today, such as great blues guitarist Keb Mo. Also, Chukki Starr, a Jamaican dancehall master, takes a solo in "Fallin' For You," co-written by Headley. This Is Who I Am is all the fire and sexiness of a young, vibrant individual with a you-can't-put-me-down attitude. I'm waiting to hear more, much, much more from Heather Headley. Until then, I'll keep listening to Headley's heart and soul, twelve stunning songs with a story behind them. This Is Who I Am is explosive." ~ Allison Lewis - The Tech (tech.mit.edu)
---
Chris Standring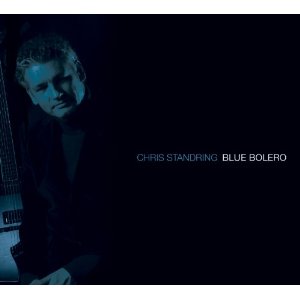 Chris Standring - Blue Bolero (2010) "Chris Standring has never made an album quite like Blue Bolero. Standring could have stayed in a smooth jazz comfort zone of safe and innocuous music. Low risk can mean high reward, but Standring chose to go a different, riskier and far more ambitious route. The result is an album he should be both pleased with and proud of... There are signature moments in a musician's career when they make an album that both defines them and sets the course for their future. Herbie Hancock had his with Head Hunters (Columbia, 1973), Weather Report reached their summit with Heavy Weather (Columbia, 1977), and George Benson took off with Breezin' (Warner Brothers, 1976). Whether or not Blue Bolero belongs in that kind of distinguished company is a judgment call, but it is the best album Chris Standring has made yet." ~ Jeff Winbush - AllAboutJazz.com, Website, Reverbnation, CD Discography and Facebook.
---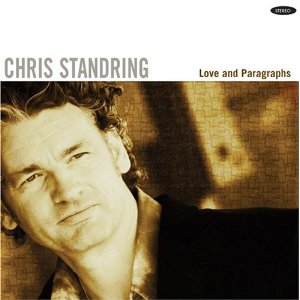 Chris Standring - Love and Paragraphs (2008) "While many artists in his genre are content to find a certain formula and stick with it, Standring likes to start from scratch each time out and let the vibe of the project emerge spontaneously from the writing process. Always in search of unique new sonic approaches, Standring puts aside his trusty longtime jazz axe, the archtop Benedetto, and digs into more earthy blues-rock territory on five tracks with two Fender Strats; he played the Strat back in the 80s until switching to the other guitar to better tackle the acid jazz grooves which caught his ear in the early 90s." ~ Jonathan Widran - Jazz Monthly
---
Jane Lui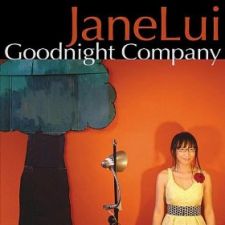 Jane Lui - Goodnight Company (2011) "Does the world really need another young woman with an acoustic guitar, soulful voice and ear for melody? Yes, it does. Don't take my word for it, though. Goodnight Company, the third album by Jane Lui, exists because the people demanded it. With half of the album financed by donations from fans on PledgeMusic.com, Lui's new album is the direct result of making music that the world wants to hear. Goodnight Company has a surreal quality, with Lui embarking on a dreamlike journey that covers every mood without reveling in any. There is an endearing quirkiness to the collection, with Lui at times sounding like a more accessible Tori Amos, but with a better voice. Her classically trained vocals are as sexy as they are mysterious, as Lui beckons the listener through ten tracks. " ~ Jeremy Lukens - Glide Magazine, Website, Reverbnation, CD Discography and Facebook.
---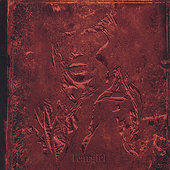 Jane Lui - Teargirl (2005) "Stories may have characters, yet the focus is often away from its source of voice, the Narrator. This voice, one of trust and power, will often speak with wisdom and objectivity. Yet who is to say that she must stay unbiased and heartless? Jane's debut solo album is named after its emotive voice and narrator, Teargirl. She will sing through this book of tales in a voice of belief, question, and passion. The details of each character is translated into sounds and songs that are humbly tender with devilish fantasy... Stories may have characters, yet the focus is often away from its source of voice, the Narrator. This voice, one of trust and power, will often speak with wisdom and objectivity. Yet who is to say that she must stay unbiased and heartless? Jane's debut solo album is named after its emotive voice and narrator, Teargirl. She will sing through this book of tales in a voice of belief, question, and passion. The details of each character is translated into sounds and songs that are humbly tender with devilish fantasy." ~ CD Universe.com
---
Jimmie Vaughn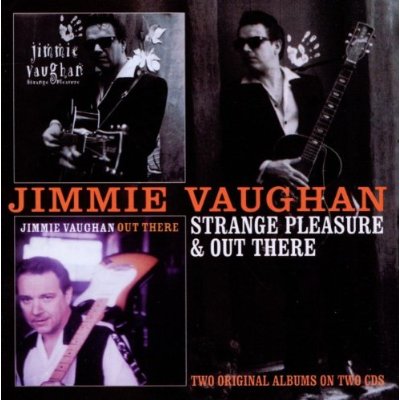 Jimmie Vaughn - Strange Pleasure & Out There (2009) "The two albums rereleased on this CD were 1990's comeback LPs after a rest from the music scene. The music here reminds me of early Thunderbirds material - good tuneful blues-based rockers with memorable melodies and great playing. Jimmie Vaughan provides the vocals in typically laid back Clapton-JJ Cale mode and cranks out guitar licks absorbed from Albert Collins, T-Bone Walker and Johnny Guitar Watson while Dr John, Denny Freeman, Niles Rodgers and George Rains lend support. Backing vocals are supplied by Harry Bowens Jr, Lou Ann Barton and Oren Waters." ~ Red Lickt - redlick.com, CD Discography and Facebook page.
---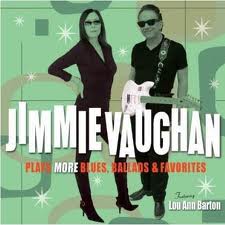 Jimmie Vaughn - More Blues, Ballads and Favorites (2011) "Bit of a treat, this, for anyone who remembers what rhythm and blues used to sound like. Ex- Fabulous Thunderbird Jimmie Vaughan comes up with well over an hour of great old songs that feels like stumbling on the contents of a jukebox in some ancient blues club in the deep south. Keeping it simple, a small horn section backing up a standard line up, Jimmie shows just how much wealth of pleasure there is to be wrung from the vast blues/rhythm'n'blues/swamp pop/country repertoire. Sixteen tracks cover lesser known songs by hugely famous names - Hank Williams and Ray Charles to name two - some reasonably well known songs and some by favorites of Jimmie Vaughan that you may never have heard of: I'd certainly never heard of New Orleans' Annie Laurie, for example. Every song is in here on merit and you feel glad to have a guide like Jimmie Vaughan to lead you through this glorious catalogue. " ~ John Davy - FlyinShoes.com
---
Bebel Gilberto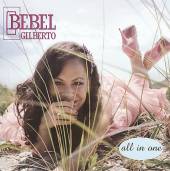 Bebel Gilberto - All In One (2009) "Gilberto's fourth album All In One is her debut album for Verve, which means she now shares a label with Diana Krall (who released her own take on the Anglo-Brazilian tradition earlier this year) and Melody Gardot (whose laidback vocals have a warmness not dissimilar to Gilberto's). Like those artists, Gilberto delivers an album that seems designed for comfort and easy listening, featuring slow-to-medium tempo songs which are unchallenging but beguiling. All In One opens with ambient noises and the soft sound of a distinctively Brazilian guitar, Gilberto's voice immediately velvety and inviting as she delivers a "canção de amor" (love song). A piano enters later, introducing a sound that is central to what will prove to be the softest of the singer's albums.'s improvisations, invited the young pianist to record a solo piano project entitled Onaje." ~ Richard Elliott - popmatters.com, CD Discography and Reverbnation page and Facebook.
---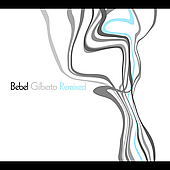 Bebel Gilberto - Bebel Gilberto (2005) "Brazil has produced more than its fair share of musical giants. Genius composers such as Tom Jobim and Milton Nascimento, powerful performers like Jorge Ben, the furious wonder that is vocalist Elis Regina and countless others have stoked the fascination of those of us who find an almost perfect combination of intensity, complexity and immediacy in Brazil's various indigenous forms. Bebel Gilberto is a part of that legacy, not only in terms of her parentage, but because she captures that intoxicating quality guilelessly, and delivers it to a chilly world. " ~ Chuck Zak - Stylus Magazine
---
Jean-Luc Ponty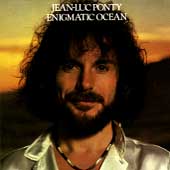 Jean-Luc Ponty - 'Enigmatic Ocean' (1977) "Enigmatic Ocean is Ponty's masterpiece and possibly the best Fusion CD ever. The line up is second to none; Holdsworth,Smith, Stuermer, Armstrong and Zavod all add to the amazing auditory tapestry that Jean-Luc has created. No single recording has ever combined Classical compostion, Jazz improvisation, Funky bass, and delivered it in a high energy rock context like Enigmatic Ocean has. Every tune on this disc is a highlight. " ~ JazzRockFusion, CD Discography, Website and MySpace Music page.
---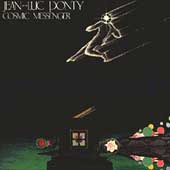 Jean-Luc Ponty - Cosmic Messenger (1979)
"1977's Enigmatic Ocean was indeed a tough act to follow, given the improvisational and sonic brilliance of one Allan Holdsworth on guitar. So, instead of trying to replicate that disc, Ponty wisely leaned more in a rockier/funky direction for Cosmic Messenger, knowing that NOBODY could match Holdsworth's unique contributions or even get close. What results is a collection of songs that retain a lot of the characteristics of Ponty's earlier efforts but a bit leaner and meaner sounding."
~ Phil McKenna - Prog Archives
---
Brian Culbertson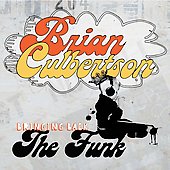 Brian Culbertson - Bringing Back The Funk (2008) "Keyboardist extraordinaire Brian Culbertson has a style that is a mixture of inimitable funk and suave grooves. Growing up, Culbertson was heavily influenced by the work of Maynard Ferguson, Dave Sanborn, the Brecker Brothers, Blood Sweat & Tears, James Brown, and Earth Wind & Fire. Bringing Back the Funk (GRP Records, 2008) employs outstanding musicians to accompany him on the exploration of his funk music roots, many of whom were a part of the very acts that influenced him. The album""and the fact that the sessions were recorded live just like they were in the time of these great funk bands""ensures that the vibe of the album and the song selection stays true to the authenticity of the genre." Katrina-Kasey Wheeler - AllAboutJazz.com, CD Discography, Website and MySpace page.
---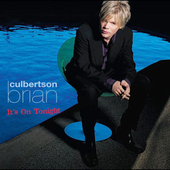 Brian Culbertson - It's On Tonight (2005) "Dripping in sensuality, the album consists of all-original material, including three vocal pieces: the flirtatious title track (f/ Will Downing ), the spirited "Love Will Never Let You Down" (f/ Patti Austin ) and the bold "Wear it Out" (f/ Marc Nelson , lyricist of three numbers on the CD and a member of Babyface's protégé vocal group, Az Yet ). Culbertson also hand-picked three of smooth jazz's most sensitive horn players to lend their singular auras to the vibe at hand: saxophonists Boney James and Kirk Whalum , and trumpeter Chris Botti . As always, Culbertson produced the album, collaborating on seven of the songs with his frequent creative partner Stephen Lu ." - JazzDigger.com
---
Nils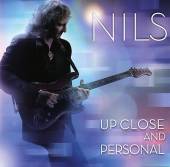 Nils - Up Close and Personal (2009) "'The album is the perfect combination of the familiar merged with the new and "˜Catalina', a cut that is as magical as the island from which it takes its name, offers the same warm and comforting groove on which Nils has built his considerable reputation. "˜Happy To CU' stays very much with his own west coast sound and "˜Getting Hooked', despite having a similar feel, is right in the pocket and as catchy as they come. Nils notches down the tempo for "˜Until I See You Again' and in doing so delivers a chilled out delight. It's a tune that shows off a more sensitive side to his music and with the evocative "˜Winter Rain' he conjures up a deconstructed masterpiece. The album's only cover is his bluesy take on the Santana classic "˜Europa' and while keeping it mellow for "˜East Bay' he, true to type, makes it hugely infectious too." CD Review - SmoothJazzTherapy.com, CD Discography, MySpace page and Website.
---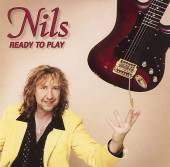 Nils - Ready to Play (2007) "is a pleasantly varied, mix of 12 tracks that are very well written songs by this clearly talented artist. With many of the songs displaying a lot of the kind emotion that makes for a really great listen. Seemingly drawing from what I can only imagine are from personal experiences. At different points touching on the most real emotions of love, and the pain of failed relationships can certainly be heard." - Clyde Lee Dennis - Article Alley
---
Faith Evans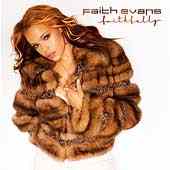 Faith Evans - Faithfully (2001) "Jazz, Gospel, Blues, Hip-Hop - Evans provides all flavours for a variety of listeners on Faithfully. If this fails to hit the mainstream charts, it will definitely go down as a street classic. Let's hope this will bury the shroud of negativity that has followed the singer once and for all, and help to focus on one of the most powerful set of vocals in the music industry today." ~ Keysha Davis - BBC Music Guide, CD Discography, Website, Reverbnation and MySpace Music page.
---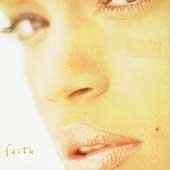 Faith Evans - Faith (1995) "Faith Evans is no novice to the music industry. She has worked as a background vocalist for artists such as Mary J. Blige, Tony Thompson, Usher and Pebbles. She is also a member of Sean "Puffy" Combs' Bad Boy family, and FAITH is that record label's first attempt to venture into musical lands outside the hip-hop nation. The debut establishes Evans as a true soul singer, separating her from the pop-oriented R&B that has seemingly taken over the genre." ~ CD Universe Discography
---
Michael Shrieve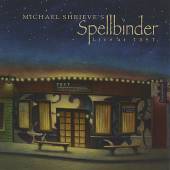 Michael Shrieve - Spellbinder Live At Tost (2008) "Ever the busy session player, Shrieve's name isn't as well known as it ought to be, despite his infrequent solo recordings (the last being some decade-and-a-half ago). That should all change with Michael Shrieve's Spellbinder, an elegant jam band of the first order that mixes rock with jazz in equal and exciting measure. This beautifully conceived quintet takes its name from guitarist Gabor Szabo's tune, which is best known from its brief appearance at the end of Santana's hit, "Black Magic Woman." Shrieve's unit contains trumpeter John Fricke, offering a taste of 70s-era Miles, organist Joe Doria, guitarist Danny Godinez and bassist Farko Dosumov""all fellow Seattle residents. The band has a standing Monday night gig at the Seattle club Tost, where this exceptionally fine performance was recorded during February 2008." ~ Douglas Payne - AllAboutJazz.com, Discography, Website, Wikipedia and Reverbnation
---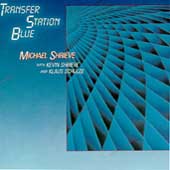 Michael Shrieve - Transfer Station Blue (1984) "Drummer Michael Shrieve has enjoyed a long, diverse career that has placed him in all sorts of roles. He was the drummer for Santana at Woodstock, and he is the "Shrieve" in 80's hard rock act Hagar, Schon, Aaronson, and Shrieve. In the meantime, he's collaborated with avant-garde artists such as David Torn, he's worked with Police guitarist Andy Summers, and has also found time to concoct a few releases under his own name. 1984's Transfer Station Blue is a new-agey, futuristic ambient synthesizer project made with help from his brother Kevin (guitar, keyboards) and German synthesizer wizard Klaus Schulze (Tangerine Dream,) with added contributions from then-David Letterman mainstays Will Lee (bass) and Hiram Bullock (rhythm guitars.) It's short - just 4 tracks totaling 37:09 - but fans of instrumental electronic music will find much to like here. "
~ epinions.com
---
Boney James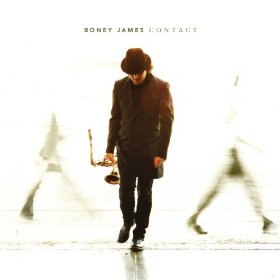 Boney James - Contact (2011) "His newest CD Contact "" completely produced, arranged and co-written by James "" is driven by the signature soulful grooves the world has come to expect from him, but with an added intensity. "I felt really inspired putting together the arrangements and producing the record," he says. "There are a lot of things happening right now in modern music. The title, in one sense, refers to me reaching across genres and creating music that I believe is relevant and fresh." And although Boney's music has in the past been categorized by some as "smooth jazz," with his masterful new CD Contact he refuses to accept any type of labeling. "I always try to make sure my records possess integrity. I make Boney James music. I'm just trying to break down the barriers and make CONTACT."" ~ Verve Forecast - Smoothjazzdaily, Website, Discography, MySpace, Facebook
---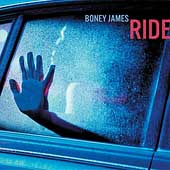 Boney James - Ride (2001) "The masterful fusion of street funk, sensual R&B, and contemporary jazz that Boney James accomplishes on Ride continues to make him a favorite with listeners around the world. The multi-talented saxophonist, keyboardist, producer, and composer wrote or co-wrote nine of the songs for this ten-song program and features such stellar guest talent as Marcus Miller, R&B singer Jaheim on the title track, Dave Hollister's gospel-flavored street style heard on "Something Inside," and Trina Broussard's crystal-clear vocals on the opening track, "Heaven."" ~ Paula Edelstein - AllMusic.com
---
Miles Davis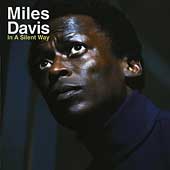 Miles Davis - In A Silent Way (1969) "'This is the kind of album that gives you faith in the future of music. It is not rock and roll, but it's nothing stereotyped as jazz either. All at once, it owes almost as much to the techniques developed by rock improvisors in the last four years as to Davis' jazz background. It is part of a transcendental new music which flushes categories away and, while using musical devices from all styles and cultures, is defined mainly by its deep emotion and unaffected originality." LESTER BANGS - Rollingstone, CD Discography, and MySpace page.
---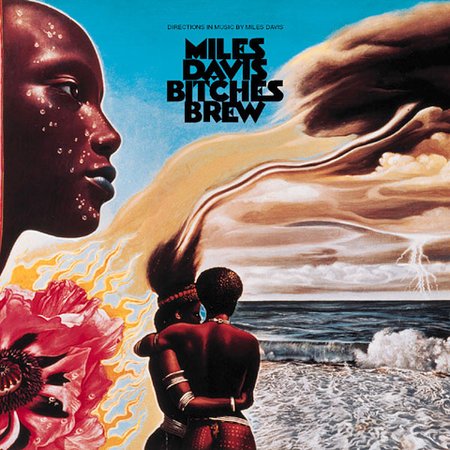 Miles Davis - Bitches Brew (1970) "Miles' music continues to grow in its beauty, subtlety and sheer magnificence. Bitches' Brew is a further extension of the basic idea he investigated in his two previous albums, Filles De Kilimanjaro and In A Silent Way. In a larger sense, however, the record is yet another step in the unceasing process of evolution Miles has undergone since the Forties. The man never stops to rest on his accomplishments. Driven forward by a creative elan unequaled in the history of American music, he incorporates each successive triumph into the next leap forward." - LANGDON WINNER - Rollingstone
---
Aretha Franklin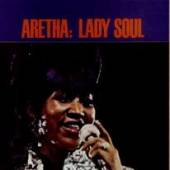 Aretha Franklin - Lady Soul (1968) "Aretha's Franklin's position as soul music's premier female vocalist was consolidated by this album. Her strident reading of Don Covay's 'Chain Of Fools' set the tone for a collection on which the singer unveiled several stellar original compositions and reinterpreted a batch of classic songs. Franklin's gospel roots were clearly displayed on the anthem-like 'People Get Ready' while her interpretation of 'Natural Woman' showed both vulnerable and assertive qualities. Lady Soul captures a performer at the peak of her power, restating her ability to take material and make it uniquely her own. " ~ CD Universe ( Expand Full Description), Discography Facebook BandPage, Wikipedia, MySpace Music
---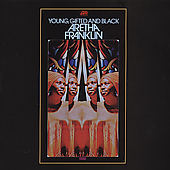 Aretha Franklin - Young, Gifted And Black (1971) "It's nearly impossible to single out any of Aretha Franklin's early-'70s albums for Atlantic as being her best, particularly given the breadth of her output during this era. In terms of albums rather than singles, it's probably her strongest era, and if you count live albums like Amazing Grace, choosing a standout or a favorite record isn't any easier. Yet of this stunning era, Young, Gifted and Black certainly ranks highly among her studio efforts, with many arguing that it may be her greatest. " ~ Jason Birchmeier - AllMusic.com
---
Joshua Redman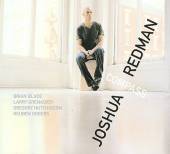 Joshaua Redman - Compass (2009) "With the exception of "Moonlight" all the tunes are group originals, most of them written by Redman. Sometimes, as on the boppish "Hutchhiker's Guide" and "Round Reuben," the Pat Metheny-esque "Faraway," or the Eastern-undertoned, soprano vignette "Ghost," Redman's tunes are conventionally conceived. Almost as frequently, they resemble exercises or motifs, skeletal and reiterative, but with each nonetheless possessing a recognisable emotional character""the restless "Insomnomaniac" and manic "Un Peu Fou" are as their titles suggest. An album of vigorous, passionate, improvised music built on simple tunes and unfussy arrangements, Compass is Joshua Redman's first undeniably colossal album. " Chris May - All About Jazz, CD Discography, Website and MySpace page.
---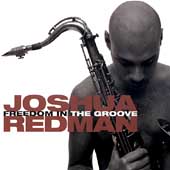 Joshua Redman - Freedom in the Groove (1996) "Joshua Redman, son of avant-garde tenorist Dewey Redman, Harvard graduate with a bright future potential in multiple areas (Medicine, Law) won the 1991 Thelonious Monk Competition and a Warner Brothers contract and subsequently released a self-titled disc and the highly-praised Wish. He has an informed, compressed tone that is immediately appealing and accessible. Critic Scott Yanow likens Redman's performance style to those of Red Holloway and Gene Ammons, stating that he "will probably never be an innovator". I see that as a plus. There is an immediate familiarity in Redman's playing, some thing very comfortable like seeing that old friend after many years and picking up where your left off.." - C. Michael Bailey - All About Jazz
---
Esperanza Spalding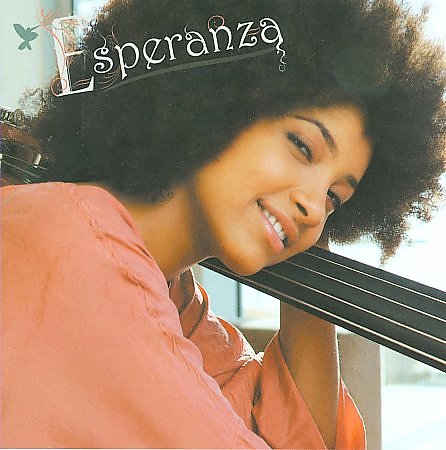 Esperanza Spalding - Esperanza (2008) "For the purist who wants to know what all the excitement is about Esperanza Spalding, they can skip directly to track 11"""If That's True"""of her sophomore album Esperanza, where she works out on the acoustic bass in an all-out jam with Donald Harrison on alto saxophone and Ambrose Akinmusire on trumpet. It flat-out smokes, and showcases the Berklee-trained bassist as potentially one of the more promising young talents in jazz.". AllAboutJazz.com - Jeff Wimbush, CD, Website and MySpace Music page.
---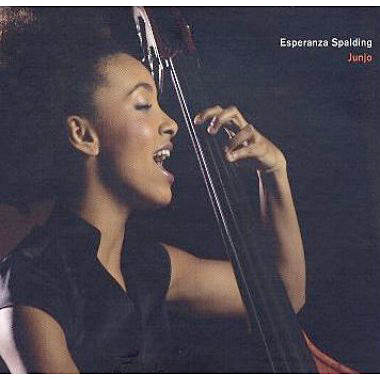 Esperanza Spalding - Junjo (2006)
"The trio's interpretation of Chick Corea's "Humpty Dumpty" offers the best look at Spalding's bass playing. She likes to move with a comfortable rhythmic drive that never fades. Her concept remains lyrical from start to finish; she creates a focus for her energy and ensures that it follows a path toward beauty. Fresh voices such as this one on the modern jazz scene prove that good taste will always win over greedy ambition.". - AllAboutJazz.com - Jim Santella
---
John Lee Hooker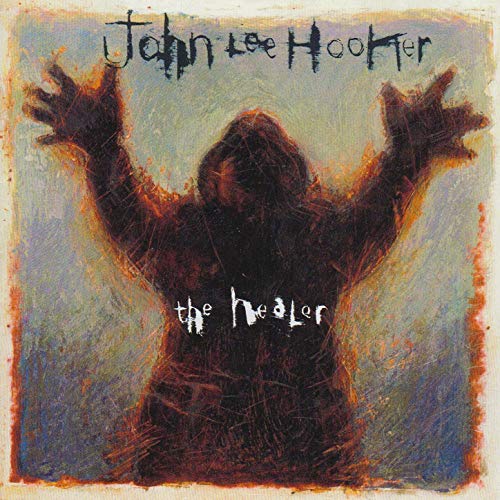 John Lee Hooker - The Healer (1989) "The Healer was oddly a major mainstream breakthrough for John Lee Hooker. The album was one of the first to feature a wide array of guest stars, including Bonnie Raitt, Los Lobos and Carlos Santana. The album immediately captured widespread media attention because of all the superstar musicians involved in its production and has to date been John Lee's most successful release. Recorded in analog and mixed to 1/4" 15ips analog tape, the sound is better than almost any other Hooker recording. Transferred from the original 1/4" analog tapes by Bernie Grundman using Classic's "all tube" cutting system, gives this release a warmth and comfort it has never had. If you're a John Lee Hooker fan then this a must! Great sound and classic Hooker guitar and vocal performances." ~ Dr. T - mississippimoan.blogspot.com, CD Discography and MySpace page and Wikipedia.
---

John Lee Hooker - Boom Boom (1992/2007) "In 1989, blues legend John Lee Hooker enjoyed a career revival in the wake of the release of The Healer. Produced by slide-guitarist Roy Rogers, and with a little help from friends like Bonnie Raitt, Robert Cray, and Carlos Santana, the album featured enough contemporary guest stars to attract a young audience unfamiliar with Hooker's enormous blues history. After a decade of sporadic recording (and relative obscurity), Hooker was suddenly a hot property again, and The Healer earned the bluesman a Grammy Award." ~ Reverend Keith A. Gordon - About.com
---
Christian Scott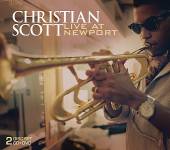 Christian Scott - Live at Newport (2008) " (JVC Jazz Festival, Aug. 2008) features 70+ minutes on the CD and over 100 minutes of video footage, reprising the CDs tracks (minus The Crawler). Scott deftly mixes rock rhythms with arena-like standard jazz. There is a mixture of tension and release with heady power trumpet and up front rock rhythm drumming leading to atmospheric passages of lyrical beauty... This is jazz that fans can introduce to their teenage rock loving children to bring them into the fold. One can imagine Christian Scott's group holding their own in a rock arena show with Radiohead headlining." Jeff Krow - Audiophile Audition, CD Discography and MySpace.
---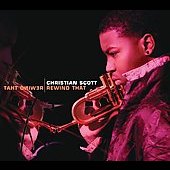 Christian Scott - Rewind That (2006) " is a product of everything imaginable in jazz. As a derivative of fusion, Scott has embraced hip-hop rhythms, soulful melodic grooves and harmonic nuances to bind with an improvisational standard seldom seen coming from an artist of his years. His music has a built-in simplicity about it, whereby even the most complex note structures are easily assimilated into the realm of intuitive acceptance. As one attunes himself to the creativity of Christian Scott, the influences of Miles Davis and Eddie Henderson radiate like beacons in the night. On the other hand, the ever-present shadow of Chet Baker also looms in the background. But make no mistake about this music, Rewind That is all about Christian Scott?s own personal odyssey into fusion and the intuitive creative spirit that comes from within. His laid back style of play creates a sense of sanctuary in an environment where jazz is often too commercial and seldom very cerebral."
Sheldon T. Nunn - Jazz Review.com
---
Jimmy Smith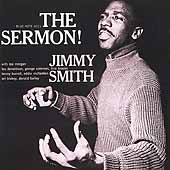 Jimmy Smith - The Sermon (1957) "A Historical Insight: Before I get to my review I would like to present a historical insight that will hopefully put into perspective "The Sermon" and Jimmy Smith's development up to this point. In 1956 Jimmy Smith was like a meteor shooting through the sky. In March '56 he had completed the session that yielded "The Champ" (his second album, aka "A New Sound A New Star: Jimmy Smith at the Organ Volume 2" (Blue Note 1514) which had turned the jazz world upside down. By the time of "The Champ", Jimmy had gained a solid following and went into the studio in June for his third album "At The Organ Vol. 3" (Blue Note 1525) and his live excitement was to be captured in October in Wilmington, Delaware. Why was Jimmy Smith such a phenomenal success? " ~ TenchiPMG - Epinions.com, CD Discography and MySpace page and Wikipedia.
---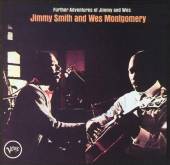 Jimmy Smith - Further Adventures Of Jimmy And Wes (1966) "Further Adventures of Jimmy and Wes picks up where Dynamic Duo left off, digging a little further into the one-time-only Wes Montgomery/Jimmy Smith sessions and coming up with more fine music -- mellower in general than Dynamic Duo but first-class nonetheless. Unlike most of the studio sessions from this time, Montgomery gets plenty of room for his single-string work as well as his famous octaves, and both techniques find him in full, mature bloom, needing fewer notes in which to say more (Smith, of course, is precisely the opposite)." ~ Richard S. Ginell - AllMusic.com
---
George Duke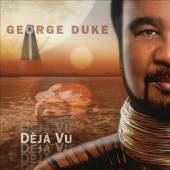 George Duke - Deja Vu (2010) "Keyboard master/songwriter/producer, jazz legend George Duke, returns with his latest project on his own BPM imprint, distributed through Heads Up International (A division of the Concord Music Group), "Deja Vu". George takes his listeners back to his late '70's/'80's era Funk/Soul sound. A sound that defined the classic "Dukey Stick" groove we all have come to know and appreciate. Produced by George, this ten selection CD is a culmination of Latin, Soul, laid back ballads, and Funk excursions... Other musical talents featured on "Deja Vu" are bassist Larry Kimpel, guitarists' Paul Jackson, Jr., Ray Fuller, Jef Lee Johnson, bassist Michael Manson, and drummer Teddy Campbell." ~ Randy Holmes - The Urban Music Scene, CD Discography, Website and Reverbnation page.
---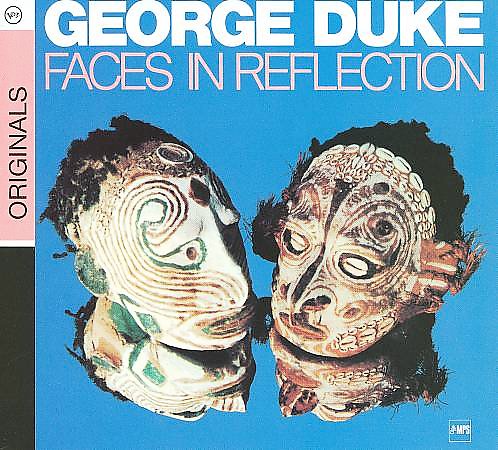 George Duke - Faces in Reflection (1974) "Keyboardist George Duke's career may have swerved towards pop and smooth jazz in recent years, but his mid-1960s emergence suggested a future as bright as contemporaries including Chick Corea and Herbie Hancock. Seminal work with renegade guitarist/composer Frank Zappa in the mid-1970s further cemented a reputation built on earlier recordings with violinist Jean-Luc Ponty, saxophonist Cannonball Adderley and vocalist Flora Purim. That he's chosen a more accessible route since then doesn't diminish the string of fine albums released under his own name during fusion's heyday, notably 1974's Faces in Reflection, originally issued by the German MPS label and now receiving a superb remaster/reissue treatment from the fledgling Promising Music." ~ John Kelman - All About Jazz
---
Onaje Allan Gumbs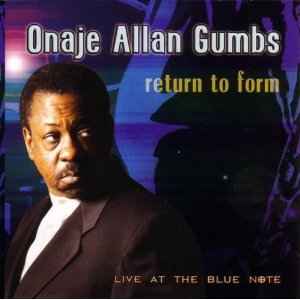 Onaje Allan Gumbs - Return To Form (2003) "Onaje Allan Gumbs is one of the industry's most respected and talented musical collaborators. He has worked for more than 27 years with an illustrious list of jazz, R&B and pop artists. In 1974, he created a special arrangement of "Stella By Starlight" for the New York Jazz Repertory Company as part of a concert honoring Miles Davis at Carnegie Hall. He followed that with live and recorded performances with such artists as Lenny White, Buster Williams, Cecil McBee and Betty Carter. In 1975,Onaje joined forces with trumpeter, Nat Adderley as part of his quintet contributing to the group's releases on Atlantic and Steeplechase Records. Producer Nils Winter of Steeplechase upon hearing Onaje's improvisations, invited the young pianist to record a solo piano project entitled Onaje." ~ Richard Thorpe, The Boston Globe - itsaboutmusic.com, CD Discography and Reverbnation page.
---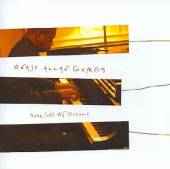 Onaje Allan Gumbs - Sack Full of Dreams (2007) "Without making tiresome concessions to smooth-jazz tastes, Gumbs, a veteran keyboardist with an illustrious resume (stints with Woody Shaw, Nat Adderley and Betty Carter, among many others), sustains several inviting moods here. The bright lyricism he displays at the keyboard on the jazz samba "Destiny" and other tracks ranks high on the list of the album's allures. In fact, it's right up there with Gumbs' brand of effortless, small-combo swing (check out his flowing solo on the self-penned "Nitelife") and his frequent embrace of soul jazz grooves that brings out the best in his bandmates, including guitarist Bob DeVos and drummer George Gray." ~ Taylor - jazzreloaded.com
---
Wes Montgomery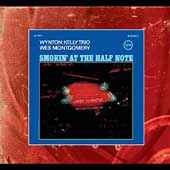 Wes Montgomery - Smokin' At The Half Note (1965) "It's ironic, as surely many have noted before me, that Wes Montgomery's landmark "live" record Smokin' at the Half Note wasn't exactly what its title claimed it to be. Montgomery, along with the Wynton Kelly Trio (Kelly on piano, Paul Chambers on bass, and Jimmy Cobb on drums), spent the end of June 1965 recording at least eight songs for the LP live at the legendary New York City club. Only two of those songs -- "No Blues" and "If You Could See Me Now" -- would actually surface on Smokin' at the Half Note; producer Creed Taylor was unhappy with the remaining tracks and had the group record the rest of the album -- "Unit 7", "Four on Six", and "What's New?" -- at New Jersey's Van Gelder Recording Studio a few months later. Although Smokin' at the Half Note was promoted and culturally absorbed as a live record, in reality only two of its five songs were actually culled from live club sessions." Zeth Lundy - PopMattters Music Review, CD Discography , Wikipedia and MySpace.
---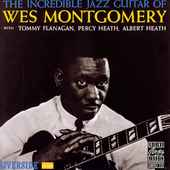 Wes Montgomery - The Incredible Jazz Guitar of Wes Montgomery (1960) "This was the album that set him apart from other guitarists. He had a unique approach to phasing and legend has it that his thumbs were double jointed and could actually bend back and touch his wrist. This enabled Montgomery to develop a technical virtuosity that allowed the notes to be distinct. He was also able to maintain a fairly melodic sound, which was different from many of the other jazz practitioners of his day. This CD release of The Incredible Jazz Guitar Of Wes Montgomery was re-mastered from the original tapes. The original cover art and liner notes are intact. Also included is a substantive biography of Montgomery's career. It all combines into a 60's looking package with a modern sound. David Bowling - Blogcritics Music
---
Terrence Brewer
---
Richard Elliott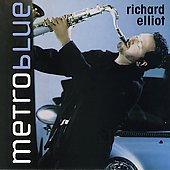 Richard Elliot - Metro Blue (2005) "He was a member of the funk band Tower of Power for 5 years during the 1980s[1]. He also worked on Stacy Lattisaw's 1986 album "Take Me All The Way". His solo career took off when he remade the Percy Sledge classic "When a Man Loves a Woman" (which had also been remade by Michael Bolton). Other well-known songs include "In the Groove," "Take Your Time," "Crush," "Chill Factor," "Corner Pocket," and "Sly", as well as remakes of classic pop songs like "I'm Not in Love" and the Luther Vandross hits "Here and Now" and "Your Secret Love."" ~ Wikipedia.org, CD Discography, Website, and MySpace Music page.
---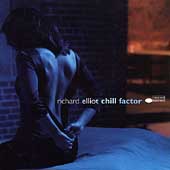 Richard Elliot - Chill Factor (1999) "As a radio-molded sax idol, Richard Elliot plays the kind of sweaty, keyboard pulsing R&B that has launched a thousand Sanborn wannabes over the past decade. While Elliot's swinging leads overcome some of the genre's self indulgence on the more conventional commercial tracks populating Chill Factor, he also manages to sneak in some welcome raw arrangements that showcase the talents which are so often buried under the slick layers" ~ Jazz Times
---
Bill Evans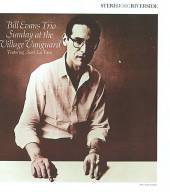 Bill Evans - Sunday At The Village Vanguard (1961) "What can be said about Bill Evans' classic Sunday At The Village Vanguard that hadn't already been said so many times over? If you're new to jazz, here's what you need to know: it is the beginning and the end of piano-bass-drums music. It's one of the five or six most essential jazz records of all time. And it's one of the very finest live documents from any music genre. When you listen to this record keeping in mind that the bass player Scott LaFaro---one of the most promising bassists ever to emerge---was dead ten days later at the tender age of 25, it brings about a bittersweet sentiment because one of the most spectacular moments in jazz was a fleeting one. In a bit of irony, Evans' producer and record company head Orrin Keepnews sensed that this unit was not going to hold together for much longer, which led to these monumental recordings. ~ Pico - blogcritics.org, CD Discography, Wikipedia.org, and MySpace Music page.
---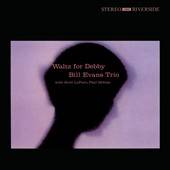 Bill Evans - Waltz for Debby (1961) "Recorded at the Village Vanguard in 1961, shortly before Scott LaFaro's death, Waltz for Debby is the second album issued from that historic session, and the final one from that legendary trio that also contained drummer Paul Motian. While the Sunday at the Village Vanguard album focused on material where LaFaro soloed prominently, this is far more a portrait of the trio on those dates. Evans chose the material here, and, possibly, in some unconscious way, revealed on these sessions "" and the two following LaFaro's death (Moonbeams and How My Heart Sings!) "" a different side of his musical personality that had never been displayed on his earlier solo recordings or during his tenures with Miles Davis and George Russell: " ~ circeo59 - ARABESQUE
---
Freddie Hubbard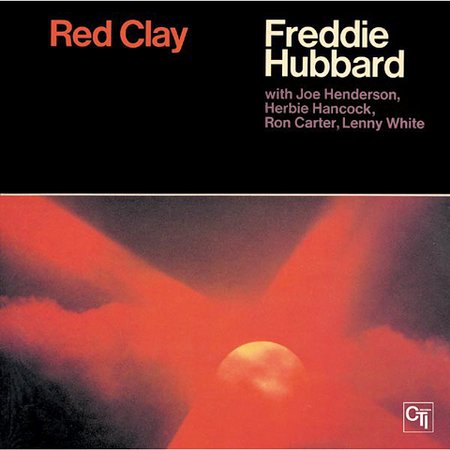 Freddie Hubbard - Red Clay (1970) "Whenever the topic of discussion is a major work of early jazz fusion led by a trumpeter who's already renown in the straight jazz arena, most anybody would immediately think of the Prince Of Darkness. But Miles wasn't the only cat on the horn making the successful transition from acoustic to electric jazz without loss of integrity. Before his full fledged cross over into commercial R&B with 1972's Black Byrd, Donald Byrd had some notably more experimental forays into electrified jazz. And then there's Freddie Hubbard epic early-seventies run with the CTI label. Some people think Striaght Life is the gem of that batch, and it is a fantastic record. Me? Man, I gotta go with Red Clay." ~ Pico - BlogCritics.org, CD Discography, Website, and MySpace Music page.
---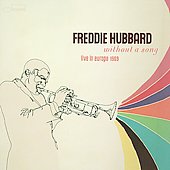 Freddie Hubbard - Without a Song: Live in Europe 1969 (2009) "Trumpeter Freddie Hubbard's passing in December 2008 created the expected appetite for previously unissued material. This generous set is a valuable exhumation of live material, recorded in 1969. Actually, Hubbard had already approved its release prior to his departure, and was very excited about this archival rediscovery. The main bulk is drawn from concerts in London and Bristol, but the last two tracks were laid down somewhere in Germany." Martin Longley, BBC Review
---
Ken Navarro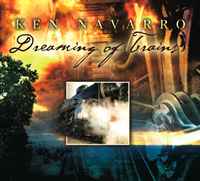 Ken Navarro - Dreaming of Trains (2010) "The new CD "Dreaming of Trains" by Ken Navarro (released nationally on March 16th 2010) is a dazzling display of multiple talents by the versatile guitarist. Navarro's 19th release in a prolific and acclaimed career sparkles with innovation and delight at every turn. What struck me almost immediately, and kept on striking me throughout the disc, is a fearless sense of movement. Navarro leaps from tone center to tone center with joyous abandon, changes meter with deft ebullience, changes tempo midstream, shuffles mode at will. What might seem to the casual listener to be an overly cerebral, self-absorbed tactic, it is really nothing of the sort; to me, it is a gleeful statement of personal ideas that invites you to follow along; and rewards your tenacity with dimension, harmonic complexity, and textured nuance." ~ Phil Traynor - Jazz Artistry Now, CD Discography, Website, and MySpace Music page.
---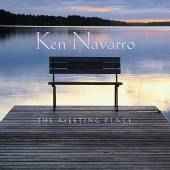 Ken Navarro - Meeting Place (2007) "Trumpeter Chris Botti recently commented that, for many casual listeners, listening to jazz can be like taking a math test. Ken Navarro has no worries""his music is more like recess, and the guitarist would be the first to tell you that's the way he wants it. There's a reason why he named his record label Positive Music. Still, on his 17th recording, the guitarist is up challenging himself while still offering fans abundant opportunities to savor his sweet picking style. Navarro went back 30 years for his biggest test""a cover of Pat Metheny's "Lakes" from his Watercolors album. Navarro glides through the tough chord changes with ease after no doubt many hours of practice, bringing beauty to a complex composition." ~ Brian Soergel - JazzTimes.
---
Walter Beasley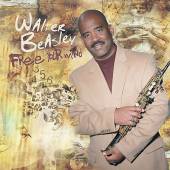 Walter Beasley - Free Your Mind (2009) "Walter Beasley is in the envious position of enjoying mutually inclusive careers as both music educator and headlining performer. Indeed his tenure at Berklee College of Music, which now extends to over twenty years, seems to sit easily with the fourteen solo albums currently to his name. In fact it all started back in 1987 with his self titled debut and since then a string of recordings on Mercury, Shanachie and, most recently, Heads Up have seen him maintain a position as a major purveyor of soulful contemporary jazz. For his latest Heads Up recording "˜Free Your Mind', which was released earlier this year, Beasley has teamed up with some of the best songwriters in the business to deliver an eclectic selection which serves as a commentary on the emotionally charged events that have recently impacted his life." ~ Smooth Jazz Therapy, CD Discography, Website, and MySpace Music page.
---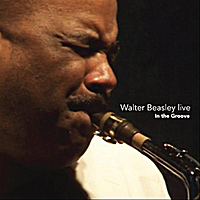 Walter Beasley Live "" In the Groove (2010) "Walter Beasley found his roots in Grover Washington's music. After more than 20 years at the forefront of smooth jazz he is established as one of the most prolific sax players of this genre. He put the base for his position by his work as teacher at Berklee College of Music." ~ Smooth Jazz Daily Blog at WordPress.
---
David Sanborn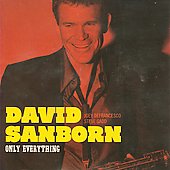 David Sanborn - Only Everything (2010) "Only Everything is alto saxophonist David Sanborn's second straight release paying homage to one of his greatest and earliest influences, Ray Charles. While some jazz purists may dismiss Sanborn as a slick TV personality and practitioner of smooth or pop jazz, he's always had firm roots in bluesy, R&B-based jazz, dating to his early days playing with the likes of Albert King and the Paul Butterfield Blues Band. And along with his more commercially calculated recordings, he's released some excellent straight-ahead, even experimental albums over the years, notably 1991's out-of-left-field Another Hand (Elektra), which featured Sanborn in the company of Charlie Haden, Marc Ribot and Bill Frisell, among others. " ~ Joel Roberts - all about jazz, CD Discography, Website, and MySpace Music page.
---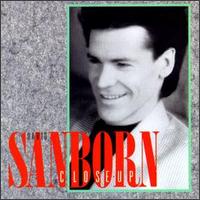 David Sanborn - Close-Up (1988) "David Sanborn may have been the most influential alto saxophonist of the '70s and early '80s. A generation of young players--Marc Russo (of the Yellowjackets), Brandon Fields and Sam Riney are only a few who come to mind--was deeply affected by Sanborn's soaring high notes and blues-honed melodies." ~ August 30, 1988 - DON HECKMAN - LA Times JAZZ REIVIEW and MySpace Music page.
---
Wayne Shorter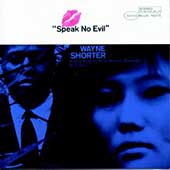 Wayne Shorter - Speak No Evil (1964) "It is not too difficult to place Wayne Shorter's third album as a leader for Blue Note as the darker twin sister of Herbie Hancock's "Maiden Voyage". Recorded less than five months earlier with an essentially similar line up, "Speak No Evil" offers on the surface at least the distaff side of the uplifting themes of "Maiden Voyage" with its concentration on themes such as witchcraft and folklore ("Witch Hunt", "Speak No Evil"), childhood nightmares ("Fee-Fi- Fo-Fum"), animated morgue bodies ("Dance Cadaverous"), all this spelt out in comments from Wayne Shorter reported in Don Heckman's liner notes and implied in the spooky cover photography. Just as with Herbie Hancock's master work, this suggests music with a programme. And again there are influences from the late nineteenth century classical composers. "Dance Cadaverous" owes a debt to Sibelius' "Valse Triste" a composition that Wayne Shorter plays explicitly on his later album "The Soothsayer". Yet just as "˜Maiden Voyage" escapes the best programmatic intention of its author, so these six Wayne Shorter compositions are not limited by the legend, magic and folklore bunkum in which they are packaged. There is nothing doom-laden or oppressive about this music; it has lightness, almost a playfulness, that belies the themes it is supposed to be portraying. The album is a landmark in jazz composition and realization to set alongside "Maiden Voyage" in its importance." ~ 100greatestjazzalbums.blogspot.com, CD Discography, Website, and MySpace Music page.
---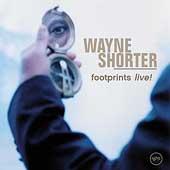 Wayne Shorter - Footprints Live! (2002) "Wayne Shorter's Footprints live! is the sax player's first live album under his own name, which is difficult to believe given the length of his recording career. Of course, we have heard Shorter on live recordings plenty of times, with the Miles Davis Quintet, with Weather Report, and in various guest spots. One thing that's nice about this recording is that you hardly know it is live but for the applause between numbers. There is polite applause following solos, but the audience has either been mixed way down or was recorded at a low enough level that it never impinges on your enjoyment of the music."
~ Marshall Bowden (21 August 2002) - PopMatters
---
Greg Osby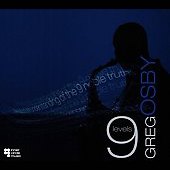 Greg Osby - Level 9 (2008) "After ending a sixteen year tenure with Blue Note Records, leaving his signature as one of the most forward thinking, outspoken, and at times misunderstood artists in contemporary jazz, saxophonist/ composer Greg Osby returns with 9 Levels, the first release on his new Inner Circle Music label. The music which is based upon Osby's perspective on the Zen like principles of "The 9 Levels of Humanity," personifies the artist: geometric time signatures, hip modernistic imprints, blues and bop touches and some new surprises, delivered with the usual high level of musicianship. The sharp movements of Osby's horn and music are intact but the recording speaks of a freshness that is free from the constraints of normal conventions and is articulated by a new band of rising artists who are poised to leave their own marks. " ~ Mark F. Turner - All About Jazz, CD Discography, Website, and MySpace Music page.
---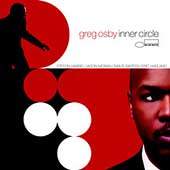 Greg Osby - Inner Circle (2002) "On Inner Circle, Osby is joined by frequent collaborator Jason Moran on piano, Stefon Harris on vibes, and Taurus Mateen and Eric Harland on bass and drums, respectively. The ensemble sound is reminiscent of those found on certain aforementioned Blue Note dates of the '60s, particularly Hill's Judgment (which is a quartet date featuring Bobby Hutcherson on vibes and Elvin Jones on drums) and Eric Dolphy's famous Out to Lunch sextet date featuring Kenny Dorham, Joe Henderson, and Hutcherson. It's a luminous sound that revolves around the combination of piano and vibes, anchored by Mateen's warm and steady bass and Harland's tasteful and earthy drumming. Osby ducks and dodges over and through the ensemble, with beautiful, angular ideas; a burnished tone; and exacting confidence. "
~ John Daniellson - PopMatters Music Review
---
Branford Marsalis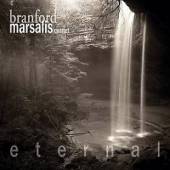 Branford Marsalis - Eternal (2004) "Coming as a complete contrast to the saxophonist's often turbulent output in recent years, Eternal is a collection of introspective ballads. Marsalis states that he's primarily concerned with the naked emotional content of these selections. He isn't weighed down by the responsibility of adhering too slavishly to their melodic core. The listener can find solace in misery; melancholy can be an attractive proposition. There are many ballad albums that can run the risk of erring towards mellow blandness, but this disc knows the secret of romantic wistfulness. Its bittersweet mixture of desolation and ecstasy is finely balanced." ~ Martin Longley (2004-12-07) - BBC Music, CD Discography, Website, and MySpace Music page.
---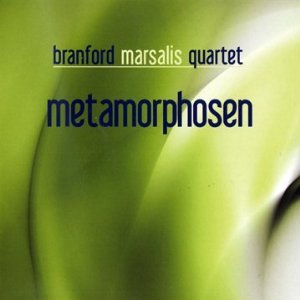 Branford Marsalis - METAMORPHOSEN (2009) "marks a decade of shared creativity by the Branford Marsalis Quartet, and is another milestone in the history of one of the most compelling and complete ensembles in jazz. Saxophonist Branford Marsalis, pianist Joey Calderazzo, bassist Eric Revis and drummer Jeff Tain Watts reveal even greater refinements in virtuosity, vision and telepathic response in a program featuring original compositions by all four members plus a Thelonious Monk classic, Marsalis return to the alto sax in addition to features for his more familiar tenor and soprano, and an unrivalled sense of collective purpose. The album title, which is German for metamorphoses, reflects the growth of both the quartet and of each member, an evolution that has generated music of even greater clarity without any sacrifice in intensity." ~ Description - Amazon.com
---
Lee Morgan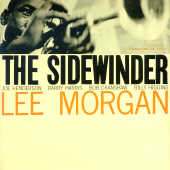 Lee Morgan - The Sidewinder (1964) "The Sidewinder album was released in July 1964. Even with only a modest advertising campaign, by October the record was selling faster than Blue Note could press it. The album steadily climbed the charts and by the final week of 1964 had reached #35 on Billboard's LP charts, an unusual achievement for a jazz album, and it peaked at #25. Since the title track was the primary reason for the album's success, Blue Note issued that track as a 45 rpm single in an effort to meet demand, and it entered the Billboard Hot 100 list for singles, reaching #81, another rare event for a jazz track. It also was unusual for a new jazz track to be taken up by the advertising agencies, but that happened to "The Sidewinder" when Chrysler used it as background music for high-profile television commercials during the 1965 World Series. The success of "The Sidewinder" revived the struggling finances of both Lee Morgan and Blue Note, and likely saved the record label from bankruptcy. Morgan became a cornerstone of the Blue Note label with 25 albums, many of which were financially successful, but none struck commercial gold like 'The Sidewinder'. " ~ WINC Public Radio (90.5FM), CD Discography, and MySpace Music page.
---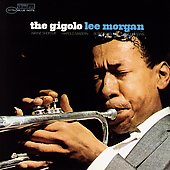 Lee Morgan - Gigilo (1965) "Hard bop's baddest trumpeter, Lee Morgan, may never quite have topped his iconic '63 masterpiece, The Sidewinder, but he came pretty damn close on a couple of occasions. The Gigolo is one of them, and it's been reissued as part of the ongoing Rudy Van Gelder remaster series. The album's menacing, visceral vibe has never sounded more powerful or engaging. Astonishingly funky and credible music, even forty years down the line." ~ Chris May - All About Jazz
---
Sarah McLachlan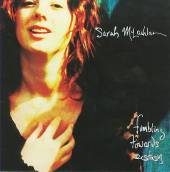 Sarah McLachlan - Fumbling Towards Ecstasy (1993) "Although 1991's Solace made Sarah McLachlan a star in Canada, her international breakthrough arrived two years later with Fumbling Towards Ecstasy, a softly assured album that combined the atmospheric production of Pierre Marchand (a former apprentice -- and evident disciple -- of Daniel Lanois) with some of McLachlan's strongest songwriting to date. At the center of everything was her voice, an ethereal, lilting soprano that helped pave the way for Paula Cole, Lillith Fair, and a decade's worth of successful female songwriters." ~ Answers.com, CD Discography, Website and MySpace Music page.
---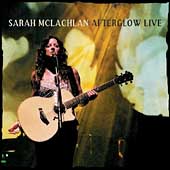 Sarah McLachlan - Afterglow Live (2004) "The focus of the concert, naturally, is McLachlan's voice. Breathy, emotive, and threaded with embellishments, the singer's performances replicate her studio takes to the note. Likewise, her band creates a gauzy, shimmering wash of sound, perfectly complementing McLachlan, and giving the whole a high-end sheen. But the real treasure here is the accompanying DVD, which features live footage of all the songs on the audio disc, plus additional tunes (including a cover of Paul McCartney's "Blackbird"), videos, behind-the-scenes footage, and the politically motivated short film "World on Fire." For fans who have never seen McLachlan perform, or wish to relive the experience, AFTERGLOW LIVE is the next best thing to seeing the pop icon in person." ~ Oldies.com
---
Dave Brubeck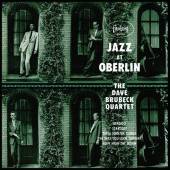 Dave Brubeck - Jazz At Oberlin (1953) "Dave Brubeck has enjoyed the status of "legend" for so many years now, it is hard to imagine the impact this concert had in 1953. The Brubeck Quartet's appeared at Oberlin College in March of that year was something of a breakthrough for a couple of reasons. Until then, jazz was still associated with "gin-joints," and a pretty unsavory lifestyle. Brubeck's clean, clear arrangements showed an audience of classical music snobs just how sophisticated his music could be. The fact that Jazz At Oberlin was one of the first commercially released live jazz recordings is of no small import either." ~ Greg Barbrick - blogcritics.org, CD Discography, Website and MySpace Music page.
---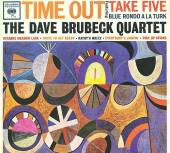 Dave Brubeck - Time Out (1959) "features Paul Desmond on Sax, Eugene Wright on Base, Joe Morello on Drums and of course the classily trained Dave Brubeck on keys. As stated before, this album has sold more copies then any other album, it introduced several generations since the 1950's to jazz and inspired many other musicians and it's style has been often imitated but never surpassed. If you own only one Jazz album and my review is even remotely worthy of this piece of music, then by now you understand why this has to be 'The One"¦'."
~ The Fedora Chronicles
---
Grover Washington Jr.
Grover Washington Jr. - Reed Seed (1978) "Reed Seed was a fitting way for Washington to leave the Kudu/Motown stable; it's a high-quality, wonderfully memorable set of mid- and uptempo funky jazz from a master. In addition, while the charts may not support this assertion, it is, along with his other records for these imprints and CTI before them, arguably the best and most consistent string of albums he ever recorded, as well as the platform that launched him into superstardom first with Elektra and then with Columbia." ~ Thom Jurek - All Music Guide, CD Discography, Website and MySpace Music page.
---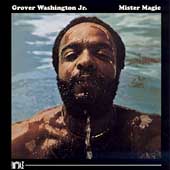 Grover Washington Jr. - Mr. Magic (1974)
"The first record for anyone looking to hear a positive example of smooth is all here. Fused in an R&B groove that is produced and arranged by future smooth mogul pianist Bob James, Mister Magic was a spotlight for one of jazz's great sax players. Washington absolutely breathed a fluid and caressingly powerful style that was unique to him. Since the style called for easy playing, he could sit back and let the chops glide like water flowing down a river. His melodies and tone are always first rate, but there was a certain magic, if you will, to what this record says about its artist. Many of the smooth players relied on the direct approach to playing and soloing, but Washington allowed himself room to open up, and this is where his music has the most to offer to the rest of jazz fans. Sure the polish is on there, but the solos are not afraid to take flight either.". - Trevor MacLaren - All About Jazz
---
---
Cal Tjader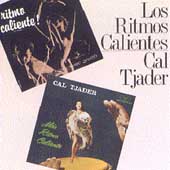 Cal Tjader "Los Ritmos Calientes" (1973) "Vibraphonist Cal Tjader's 1950s recordings for Fantasy did a great deal to popularize Latin jazz and solidify its innovations. This CD has the complete contents of the two LPs Ritmo Caliente and Mas Ritmo Caliente. With such fine sidemen as flutist Jerome Richardson, pianists Richard Wyands, Eddie Cano, Manuel Duran and Vince Guaraldi, bassists Al McKibbon, Boby Rodriguez and Eugene Wright, and quite a few percussionists (most notably Armando Peraza and, on three songs, Mongo Santamaria and Willie Bobo), the fusion of bop and Latin music results in some exciting playing. In addition to group originals, tunes such as Ray Bryant's "Cubano Chant," "Mambo Inn," "Bernie's Tune," "Perdido" and even "Big Noise From Winnetka" receive lively treatment." ~ ~ Scott Yanow - All Music Guide, CD Discography, and MySpace page.
---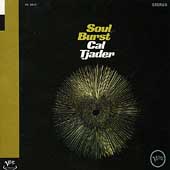 Cal Tjader "Soul Burst" (1966) "Cal Tjader was undoubtedly the most famous non-Latino leader of Latin jazz bands, an extraordinary distinction. From the 1950s until his death, he was practically the point man between the worlds of Latin jazz and mainstream bop; his light, rhythmic, joyous vibraphone manner could comfortably embrace both styles. His numerous recordings for Fantasy and Verve and long-standing presence in the San Francisco Bay Area eventually had a profound influence upon Carlos Santana, and thus Latin rock." ~ Zune.net
---
Norman Brown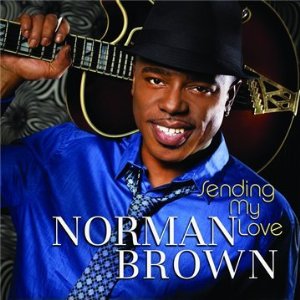 Norman Brown "Sending My Love" (2010) "Whether to military troops overseas, family members or fans, guitarist Norman Brown has plenty of love to give. And he shows it with Sending My Love. Brown is a Grammy Award winner who has played guitar since the age of 8. Drawing inspiration from Jimi Hendrix and Wes Montgomery, and often compared to George Benson, Brown has worked with a number of smooth jazz luminaries, including Paul Brown, Kirk Whalum, Rick Braun, Mitch Forman and Michael Manson. Sending My Love features nine original songs, penned by Brown, alone or in collaboration with keyboardist Herman Jackson or other associates. In addition to the core group, a five-piece horn section appears on some tracks. Daughter Rochella Brown, Melvin Moore III and the Sounds of Blackness also make appearances. " ~ Woodrow Wilkins - All About Jazz, CD Discography, Website and MySpace page.
---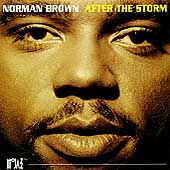 Norman Brown "After The Storm" (1994) "Guitarist Norman Brown splashed into the soul-jazz scene in 1992 as a recording artist for MoJazz and quickly went on to win substantial acclaim, beginning with his award-winning second album, After the Storm. Both Gavin and Soul Train named it Jazz Album of the Year, and After the Storm remained on the charts for over two years. Suddenly critics drew comparisons to other astonishing jazz guitarists from the past such as George Benson and Wes Montgomery, and Brown became the toast of the soul-jazz crowd. Following the remarkable success of After the Storm, Brown continued to wow jazz listeners. " ~ ARTISTdirect.com
---
Alex Bugnon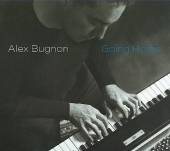 Alex Bugnon "Going Home" (2009) "Alex Bugnon comments his new album: "I really liked that idea of doing a a "˜60s inspired record, with a Les McCann/Eddie Harris or Jazz Crusaders vibe , but I wanted to include a little more jazz than that, more towards a Herbie Hancock/Blue Note era Quintet or Sextet kind of vibe. You know, with two horns or three horns. That's what I was going for." by smoothjazzdaily, CD Discography, Website and MySpace page.
---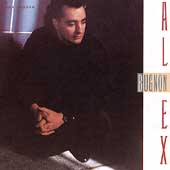 Alex Bugnon "Love Seasons" (1989) "Alex Bugnon has created one of the most recognized styles in today's contemporary jazz piano. It is a sultry mixture of contemporary jazz, funk, and R&B with hints of gospel. Even the titles of his CDs create anticipation for a musical experience that is delivered with passion. His latest album, "Free," reunites him with Atlanta based keyboardist and producer Phil Davis. After recording "Free" and his last album, "Southern Living," in Atlanta, Bugnon calls this city his second musical home. "Free," is a refreshing blend of exotic rhythms with haunting, soulful melodies and the signature Alex Bugnon piano sound." - All About Jazz
---
Lee Ritenour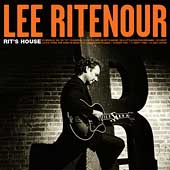 Lee Ritenour - Rit's House (2002) "This 2002 release has a soul-jazz/post-bop outlook that often recalls the late '60s and early '70s; for the most part, it is the sort of album that guitarist Grant Green would have been comfortable recording during that era. Arguably, 1992's Wes Bound is still Ritenour's best studio album -- certainly from a jazz perspective. But this CD is also respectable, and those who enjoyed hearing the guitarist stretching out on that mostly straightahead disc will also find a lot to enjoy about Rit's House." Alex Henderson, All Music Guide, CD Discography, Website.
---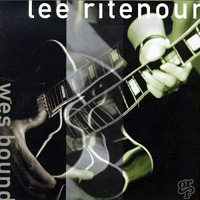 Lee Ritenour - Wes Bound (1992) "Wes Bound is a look back at a guitar master, Wes Montgomery, a jazz player that has influenced so many guitar players with his unique playing style: two notes played simultaneously, and picked with the thumb, not a pick. This style of playing creates a very mellow guitar tone and is extremely melodic. Lee Ritenour pays homage to Wes on this album, and does so in true style. Every song has been reworked just enough to make them sound fresh, but they remain true to the legacy of Wes." - - Wicked Digital
---
Pat Metheny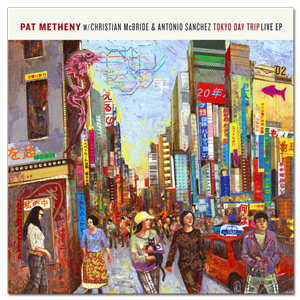 Pat Metheny - Tokyo Day Trip Live (2008) "Subtitled Live EP, Tokyo Day Trip is a specially priced gift for those who've missed the opportunity to see guitarist Pat Metheny and his trio of the past couple years, bassist Christian McBride and drummer Antonio Sanchez. At half the length of what a CD can hold, it's 41 minutes of pure gold from the best trio of Metheny's career. The spark that is by no means absent from the trio's studio recording, Day Trip (Nonesuch, 2008), is simply that much brighter on Tokyo Day Trip" John Kelman - All About Jazz, CD Discography, Website and MySpace page.
---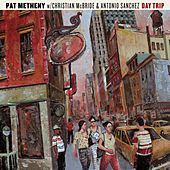 Pat Metheny - Day Trip (2008) "Metheny thrives in a trio format "" the space suits his spiraling runs and the afterring in his pointed electric sound "" and he responds here with excited improvising in the hypersamba "Son of Thirteen" and the vintage-Wes Montgomery stroll of "Calvin's Keys." An exception: "Is This America? (Katrina 2005)," a subdued but emphatic challenge that needs no words to make its point." - DAVID FRICKE - rollingstone.com
---
Bob James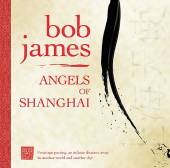 Bob James - Angels of Shanghai (2007) "The "angels" as James describes them in the liner notes were five students from the Shanghai Conservatory of Music and the collaborations were recorded during two sessions in 2004 and 2005. The Chinese students played the er-hu (a two-string violin), pipa (similar to a lute), guzheng (a cross between a harp and a zither) and the dizi (different sized bamboo flutes). The results begin to kick in as James weaves his piano with the Asian modes and scales of the Angels on the charming "Dream With Me" and "Angels Theme: The Invention of Love." The music throughout Angels of Shanghai is among some of the loveliest and beguiling James has ever made and the charms of this inspired collaboration become more apparent with repeated listens. James seems invigorated by his cross-cultural band and the proof comes through with the reworking of his biggest hit, "Angela (Theme from Taxi)" which takes a cab ride through Chinatown and comes out on the other side with a little New Age sheen on it." Jeff Winbush - All About Jazz, CD Discography, Website and MySpace page.
---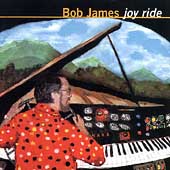 Bob James - "Joy Ride (1999) "Bob James only had a total of four solo CD's in the 1990's, and while they're all good, this one just seems to stand out. As usual, James contributes his writing, arranging, and producing talents in addition to his keyboard talents. However, I think it's contributions from all the other great writers, arrangers, and producers (like Chuck Loeb and Michael Colina) that make this CD so special. Like almost every Bob James' CD (or album) ever produced, the audio quality on this one is outstanding. " - by Stanton Zeff - audioholics.com
---
The Temptations (Dual reviews on same linked page)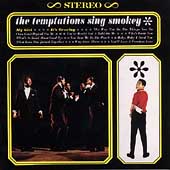 The Temptations - Sing Smokey (1965) "The groups sound had solidified and the album on recent re-masters simply sounds superb. The bands doo-wop roots continue to shine through on a number of songs, 'Baby, Baby I Need You' is just wonderful, such superb vocals especially the falsetto. 'What Love Has Joined Together' has such a silky smooth, impressive vocal that it really does amaze and spellbind a listener into submission. What's sandwiched in between these two songs is of course even better, the all-time classic 'My Girl'. Such a thing is hard to imagine being written or barely existing. Right from the distinctive bass riff through to the David Ruffin lead vocal ( what a lead! ), 'My Girl' is a smash. Oh, and 'i've got so much honey, the bees envy me' - this is the kind of poetry Dylan was talking about when he dubbed Smokey 'the greatest living poet'." adriandenning.co.uk, CD Discography, and MySpace page.
---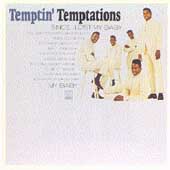 The Temptations - "Temptin' Temptations (1965) "A collection of early singles, The Temptations' first LP was released three years into the group's history with Motown. David Ruffin is absent from all but the first track, cut after the others. They work with a number of producers, including Norman Whitfield, Berry Gordy and Smokey Robinson. Seven of the twelve original LP cuts were written or co-written by Gordy with Smokey Robinson getting his name on three of the remaining cuts. It's these i'll discuss first because they seem more in line with the classic Temptations sound. The lead song was the bands breakthrough hit and Eddie Kendricks falsetto underpins the sound. The harmonies are irresistable and it's no surprise this gem of a song became a hit." - adriandenning.co.uk
---
Gerald Albright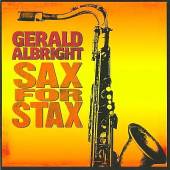 Gerald Albright - Sax For Stax (2008) "It's all about Memphis with Gerald Albright's Sax for Stax. The veteran saxophonist revisits the sounds of the 1960s and '70s that helped define a label and, to a certain degree, a generation of soul musicians..." "Though this is mostly a cover album, it represents some of Albright's finest work. The selection of songs is excellent and the arrangements do justice to the originals without sounding trite. But more importantly, Albright shows his versatility in playing different saxes, flutes, and bass. Sax for Stax is a fine tribute to the Memphis-based label and its artists." By Woodrow Wilkins - All About Jazz, CD Discography, Website and MySpace page.
---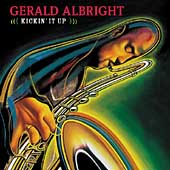 Gerald Albright - "Kickin' It Up (2004) " In the chaotic world of jazz, seldom is there an opportunity to experience a legend of any kind, most of them have made their jazz passage into the realms of history. But in the whole scheme of conversation, there continues to be opportunities to observe the abilities of jazz icons; however, only a few notable individuals have had the staying power to have achieved even that designation. In the category of saxophonists, any number of musicians have left impressions distinctive enough to be considered as jazz icons. With the advent of smooth jazz, any musician who can systematically excel above the fray on a consistent basis is in a unique position. One such artist is saxophonist Gerald Albright, who by most standards may be extremely underrated, yet he has managed to become one of the most prominent names in contemporary jazz over the last 16 years. " - Sheldon T. Nunn - jazzreview.com
---
Return To Forever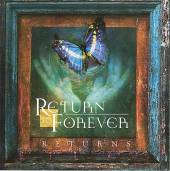 Return To Forever - Returns (2008) "This dual CD set of the long-awaited reunion tour of Chick Corea's Return to Forever features the potent lineup of keyboardist Corea, bassist Stanley Clarke, drummer Lenny White, and guitarist Al Di Meola. Thirty-two years after "Romantic Warrior," the last studio album with Di Meola and White, the music herein is an impeccable magnum opus by a quartet of influential musicians who had much to do with the fusion and modern jazz movement of the latter part of the 20th century. Although most of the concert was filmed and recorded live at Ruth Eckerd Hall in Clearwater, Florida, the recording also contains two from the Bank of America Pavilion in Boston, Massachusetts, and one from the Montreux Jazz Festival, all from the summer of 2008." Brian D. Holland - modernguitars.com, CD Discography, Website and MySpace page.
---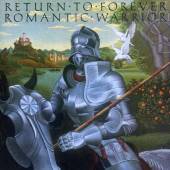 Return To Forever - Romantic Warrior (1976) " It was early 1976. The Mahavishnu Orchestra was still "somewhat around" with John McLaughlin in his Inner Worlds mode, but they weren't setting the fusion world on fire quite as much as they did in the earlier part of that decade. Keyboardist extraordinaire Chick Corea's Return To Forever had been around for a while and held its ground in the fusion world well enough while Mahavishnu was still "THE Big Thing" in fusion. But with the release of Romantic Warrior in '76, RTF seemed to leap toward the forefront of fusion bands that would catch the ear of a wider audience, and along with bands like Weather Report they kept that Miles Davis/Tony Williams' Lifetime/Mahavishnu fusion flame burning brightly. " - progressiveears.com
---
Diana Krall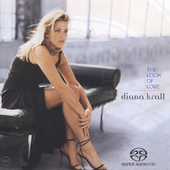 Diana Krall - The Look of Love (2002) "'More than any version I have heard since the Frank Sinatra recordings of 1942 and 1947, Krall's treatment of "The Night We Called It a Day" embodies the essence of the Tom Adair-Matt Dennis song. Claus Ogerman's writing for the London Symphony Orchestra enhances the sense of loss Krall brings to this demanding ballad, but no more than do her piano accompaniment and the support of Russell Malone, Christian McBride and Peter Erskine on guitar, bass and drums. The maturity of her lyric interpretation is apparent everywhere in the song, devastatingly so in the ache she imparts to the crucial line, "...but the sun didn't rise with the dawn." She displays the musicianship undergirding her vocals in a piano solo that builds from a carefully considered single-note line into rich chords and an allusion to Herbie Hancock's "Dolphin Dance," which was first recorded the year after she was born. The woman is a listener." Doug Ramsey - Jazz Times, CD Discography, and MySpace page.
---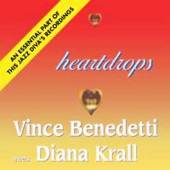 Vince Benedetti and Diana Krall - heartdrops (1990) "What I can hear is that this is not the same Diana Krall who appeared on the CD/DVD Live in Paris. She is still tempering her craft on this recording. Benedetti, for his part, demonstrates his singular genius in composition and arrangement. He provides Krall (and guitarist Martien Oster) a lush, almost Bossa carpet, over which to sing. In the best way possible, these songs sound like lounge music""which in itself is not bad, just not the best one can expect by listening prospectively from this recording toward the more contemporary recordings by both artists. As such, this is a unique historical document, illuminating the early talents of the exquisite Ms. Krall." - Michael Bailey - All About Jazz
---
Bob Dylan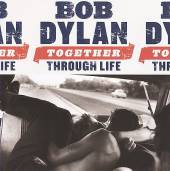 Bob Dylan - Together Through Life (2009) "'When all is said and done, however, it might just be that the most inspired decision undertaken in the execution of Together Through Life might be one of mere personnel. There's no underestimating just how much the addition of the Los Lobos accordionist David Hidalgo brings to the table. ... He's the lilting wheeze that permeates If You Ever Go to Houston like a thermal current. Without him This Dream of You would have sounded like an inspired cross-pollination of Save The Last Dance For Me and Under the Boardwalk, but his Tex-Mex embellishments adorn what may be Dylan's most beautiful song for years." Pete Paphides - Times Online , CD Discography, and MySpace page.
---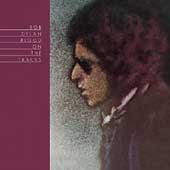 Bob Dylan - Blood On The Tracks (1975) "This album is unique Dylan, for me at least. Dylan always loved the wordplay and the innuendo. He was sly and mischievous. On this disc, he lays is all out. The imagery is still as beautiful, but the feelings are raw. This album spawned the rock and roll masterpiece Tangled up in Blue. Even Dylan, who refused to talk about himself or his legacy, regards that as a favorite. When touring, he would play around with the lyrics and sing it in third person." - Lono - BlogCritic.org
---
Shilts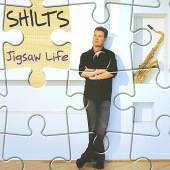 Shilts - Jigsaw Life (2008) "'It's his first album from NuGroove Records, the label that brought audiences the music of Down To The Bone, whom Shilts joined in the 90s and occasionally still plays the saxophone with live on stage. Since embarking on a solo career in 2001 with his self-released debut album See What Happens, Shilts has been creating a separate identity for himself and cemented his signature funk jazz style with his second record HeadBoppin'. His solo material allows him to fuse his creative ideas with his musical influences and music experiences from his past into the music of his present." Susan Frances - jazzreview.com, CD Discography, MySpace page and Website.
---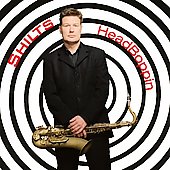 Shilts - Headboppin (2006) "Shilts says HeadBoppin' shows he still has everything in him to be in the forefront. He says, The title really speaks for itself. It's an uptempo, funky, sort of very groovy album. I always want the music to be fun and to give it a party atmosphere. It's definitely got that with it. I've written nine of the ten tunes--two of them have been co-written and produced with Rick Braun. Rick Braun let Shilts be Shilts on HeadBoppin'. Shilts says, Rick's been paramount in the way that this album's turned out. I really can't given him enough praise really. They didn't want to recreate anything from me. They didn't want to change my sound or my style." - Norm Breest - JazzReview.com
---
Karrin Allyson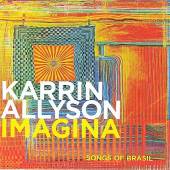 Karrin Allyson - Imagina: Songs Of Brasil (2007) "'Allyson has a voice of many colors. She can capture the delicacy of a melody and also can display a slight raspiness of tone for a more dramatic impact. Her diction is precise in both languages and she is able to convey the emotional quality of each song even if you don't understand the language. She does a masterful job of navigating her way through the lovely twisting melody of Jobim's "Double Rainbow" and a sensitive reading of the title track, the first song Jobim ever wrote. But most notable is her rendition of a true love song, "Outono (Stay)," which has a wonderfully sensual English lyric by Paul Williams." Marcia Hillman - All About Jazz, CD Discography, MySpace page and Website.
---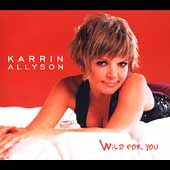 Karrin Allyson - Wild For You (2004)
"On Wild For You, Allyson revels in the music that helped influence her style, and she does it without horns or any other competing instruments to detract from the insinuating strength of her voice. The fact that she chooses to include songs by female songwriters of the late 1960's and 1970's makes Allyson's adaptations seem even more natural than they would have been otherwise. And the choice of John's (Elton's, not Olivia-Newton's) "Sorry Seems To Be The Hardest Word" is appropriate for the versatility of Allyson's talent""not to mention that of Goldstein's as well""because of its Gallic feel, recalling her work on From Paris To Rio, wherein she teamed with Goldstein to record French (as well as Brazilian) songs in their native tongue. " - Don Williamson - JazzReview.com
---
Pharoah Sanders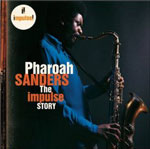 Pharoah Sanders - The Impulse Story (2006) "Pharoah Sanders began his recording career as a fully paid-up, card-carrying member of the extreme fringe of the mid-'60s new wave. His first album, in 1964, was for ESP-Disk, a tiny but influential independent run by sonic ninja Bernard Stollman, who was also an early champion of Albert Ayler (he recorded Ayler's world-changing Spiritual Unity and Bells albums in 1964 and 1965). In 1965, John Coltrane began regularly calling on Sanders to augment his late-period outer-reaches band. Sanders is one of the saxophonists frightening the horses on Ascension, Live In Seattle and Meditations (recorded in 1965) and Live At The Village Vanguard Again! (1966). He's also heard (though poorly, due to the sound quality) on The Olatunji Concert: The Last Live Recording (1967). " Chris May - All About Jazz, CD Discography , Website and MySpace.
---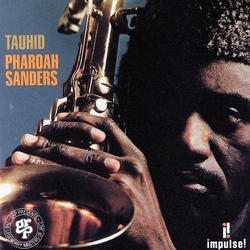 Pharoah Sanders - Tauhid (1967) "But at the time 'Tauhid' was released, no one was to know that in ten years they'd be hearing Pharoah playing what essentialy amounts to a slightly classier variant of smooth jazz (OK, they didn't really know what smooth jazz was at all - I suppose the nearest equivalent would be Bobby Hackett's 'muzak' of the 1950s, though that was probably a little more of a niche market than smooth jazz would turn out to be). Pharoah had his reputation (or infamy) as being probably the most 'out there' it got - along with Ayler, let's say, though his own music had been noticeably toned down in those last few years, through collaborations with Mary Maria and Cal Cobbs."
Posted by David_Grundy - Streams of Expression
---
Marion Meadows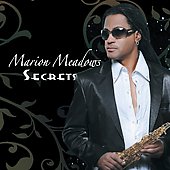 Marion Meadows - The Secret (2009) "'Regardless of the genre, an acoustic drum kit generally makes for a better sound than an electronic program. However, when the latter is done well, the difference can be staggering. That's one factor that makes Marion Meadows' Secrets function....
The title song features an easygoing groove. The backup ensemble of Broening, Brown, Fox, and drummer Michael White, is effective, with Maria Meadows offering some wordless vocals. The soprano sax is smooth without sounding trite or sugary." Woodrow Wilkins - All About Jazz, CD Discography, MySpace page and Website.
---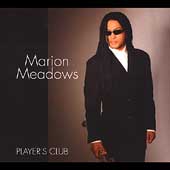 Marion Meadows - Player's Club (2004)
"As a classically trained musician, Marion Meadows has been pushing the envelope of excellence since he was eight years old. As a student of jazz, he has been influenced by Stanley Turrentine, Sidney Bechet, Johnny Hodges, Duke Ellington and Coleman Hawkins. These aspects of Meadows' career, along with all the opportunities he has found himself involved in has led to the culmination of 'Player's Club.' "
Sheldon T. Nunn - Jazz Review.com
---
The Rippingtons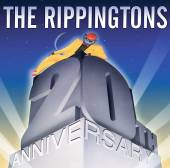 The Rippingtons - 20th Anniversary (2006) "An oddity about the Rippingtons is that while the group is considered a pioneer of smooth jazz, it's not a jazz band. Freeman has described it as more of a rock group. However, marketing forces tend to call predominantly instrumental popular music jazz, no matter what the intent of the songwriter. Whatever the classification, the Rippingtons are one of contemporary music's dominant forces: each recording is different from the last, and their live shows rock with energy. With a twenty-year track record, Freeman and the Rippingtons continue to move forward while acknowledging the past." allaboutjazz.com - Woodrow Wilkins, CD Discography, MySpace page and Website.
---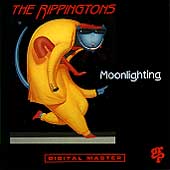 The Rippingtons - Moonlighting (1986)
"Released in 1986, this album not only stands as a genre-defining primer on what has become known as smooth jazz, but it also helped launch the careers of various artists whose music has been crucial to the genre's vitality. In addition to composer/guitarist/producer Russ Freeman and the Ripps, there's David Benoit (playing a gorgeous piano melody on "Mirage"), keyboardist Gregg Karukas, bassist Jimmy Johnson (who scored hits with Flim & the BBs), saxmen Brandon Fields and Dave Koz (whose floating Electronic Wind Instrument melody guides the silky "Dreams"), and some soprano-wielding guy named Kenny G.". - All Music Guide - Jonathan Widran
---
Pat Martino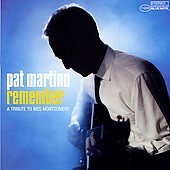 Pat Martino - A Tribute to Wes Montgomery (2006) "Make no mistake""this is a tribute not only to Wes Montgomery, but also the resilience of human creativity. While this might smack of hyperbole, it should be remembered that Martino completely forgot how to play the guitar some 26 years ago as a result of brain surgery, and if diligence and application can supply the kind of results heard here, then any suggestion of hyperbole is surely questionable. ". allaboutjazz.com - Nic Jones, CD Discography, MySpace page and Website.
---
Pat Martino - Footprints (1975)
"Footprints was originally released as The Visit on Cobblestone Records in 1972 then reissued on Muse under its current title in 1975. This superb record was Pat Martino's sixth as a leader and his first away from the Prestige fold...During a 30-year recording career of many highs and a few lows, Footprints stands as one of Pat Martino's very best. The musicianship is superior, dynamic and attention grabbing. Best of all, this ideal quartet's interplay is outstanding and often astounding. Very highly recommended.". - allaboutjazz.com - Douglas Payne
---
Leonard Cohen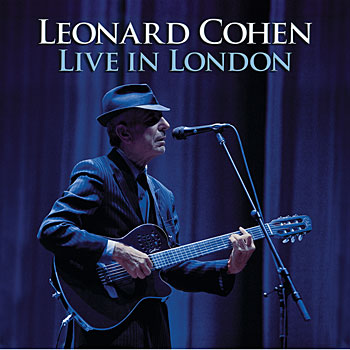 Leonard Cohen - LIVE IN LONDON (2009) "Live In London is a wonderful souvenir of Cohen's gig at London's O2 Arena in July 2008 (with an accompanying DVD also released). The 25 song setlist takes in many eras of Cohen's back catalogue, and the man himself sounds in fine voice - in fact, that famously deep bass rumble sounds better than ever, with not even a hint of a shake in the vocals". MusicOHM.com - John Murphy, CD and MySpace Music page.
---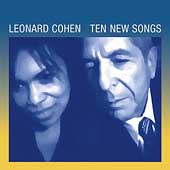 Leonard Cohen - TEN NEW SONGS (2001)
"On Ten New Songs, his partner is former backup singer Sharon Robinson, who co-wrote "Everybody Knows" on 1988's "I'm Your Man" and earns co-writing credit on all the material here. She has also conjured the musical backgrounds ("All tracks arranged, programmed, and performed by Sharon Robinson," reads the credit), and she harmonizes with Cohen throughout.". - starpulse.com - About the music
---
Earl Carter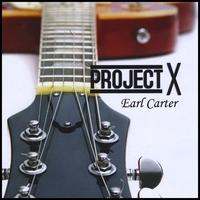 Earl Carter - Project X (2009) is the latest music compilation by Earl Carter, and is described as being "Catchy melodic phrasing, tasteful guitar solos, brilliant music production and strong rhythms". It is a lot good music put together with many well known musicians to accompany him. Listen to tracks on his MySpace Music page.
---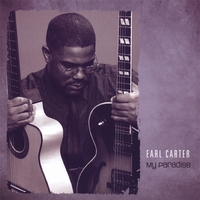 Earl Carter - My Paradise (2007)
"Earl Carter is smokin' on his new release MY PARADISE, where you'll find some cool covers, like "My Boo," "Happy Anniversary," and "A Horse with No Name." "My PARADISE... a winner for any smooth Jazz lover". -
Blue Isle Jazz - Music Blog
---
Nate Birkey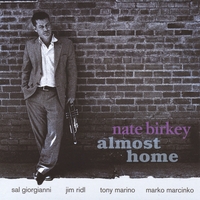 Nate Birkey - Almost Home (2008) "This laid-back, mostly cool jazz album with echoes of the West Coast 1950s sound also bespeaks a certain dramatic intensity"... "straightforwardly a man's expression of who he is, and that is the true essence of jazz. Eminently listenable, Almost Home is also a valid musical expression of the human heart."
Victor L. Schermer - All About Jazz
---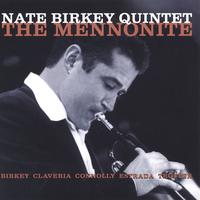 Nate Birkey - THE MENNONITE (2001) "Nate Birkey's trumpet rings with a clarion tone, as his quintet interprets straight-ahead ideas. This is where today's jazz should be. The tradition remains intact, while familiar elements from rock, pop, and world music serve to provide an avenue for growth."
Jim Santella - All About Jazz
---
SMV - Stanley Clarke, Marcus Miller and Victor Wooten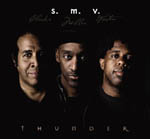 SMV - Thunder (2008) "Bring together three titans of the electric bass, and you're in for something downright special. So it is with Thunder by S.M.V. (Stanley Clarke, Marcus Miller and Victor Wooten). While the three mostly play electric bass, Clarke uses the acoustic on a few tracks, and Miller contributes other instruments, including bass clarinet, alto and tenor saxophones, synths and beat programming." Woodrow Wilkins - AllAboutJazz.com:
---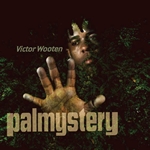 Victor Wooten - Palmystery (2008) "Bass hero Victor Wooten has a new record out called Palmystery [Heads Up], and yes, it's mind-blowingly excellent from both a bass-virtuosity and compositional standpoint". Bryan Beller - bassplayer.com. Victor's page on Wikipedia.org. Interview: Honest Tune
---
John Mayer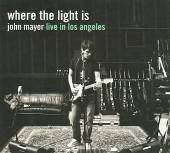 John Mayer - Where The Light Is: Live In Los Angeles (2008)" Recorded at the Nokia Theater in Los Angeles, CA, Where the Light Is: John Mayer Live in Los Angeles finds singer/songwriter and guitarist John Mayer performing in three different band settings: acoustic trio, electric trio, and large ensemble...""Admittedly sprawling and ambitious, Where the Light Is is nonetheless a dynamic showcase for Mayer, who never fails to shine." Billboard.com: Matt Collar, All Music Guide
---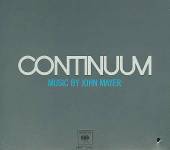 Continuum (2007) "Who did you think I was?" John Mayer asked on the opening track of
Try!,.. He's answered the question eloquently on Continuum, a smart, breezy album that deftly fuses his love for old-school blues and R&B with his natural gift for sharp melodies and well-constructed songs. - Rollingstone - ANTHONY DECURTIS. Visit John's website: JohnMayer.com