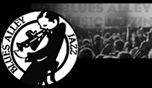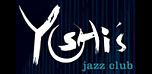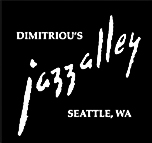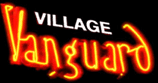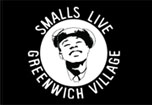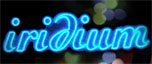 ---
Musician

---
Featured this week, Guitarist, Singer, Songwriter and Producer Eban Brown from Newark, New Jersey. Eban has performed with a number of well known R&B groups over the years. He was lead singer for Ray, Goodman and Brown(also known as the Moments), The Manhattans and The Delfonics. In 2000, he joined the Stylistics as their lead vocalist. Most recently, Eban's vocals can be heard on NAS' You Can't Stop Us Now (Feat. Eban Brown). Eban has been recognized for his talents and his contributions to the music industry. He was inducted into the 98.7 Kiss FM Hall of Fame in NYC, the NAACP Hall of Fame in Atlanta GA and received a NAACP award for his accomplishments as lead vocalist for The Delfonics, just to name a few. Eban has released four CD's through CD Baby, and has completed his latest soon-to-be-released album entitled "Determinism".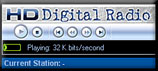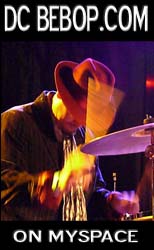 ---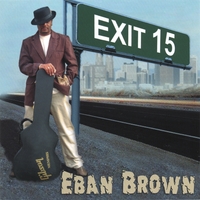 Guitarist, Singer, Songwriter and Producer Eban Brown from Newark, New Jersey. At the age of seven, Eban began playing guitar and singing with a number of gospel groups. As a young guitarist and singer growing in the musical arts, he discovered that he also had a gift for songwriting which he has also pursued during his career. Eban has performed with a number of well known R&B groups over the years. He was lead singer for Ray, Goodman and Brown (also known as the Moments), The Manhattans and The Delfonics. In 2000, he joined the Stylistics as their lead vocalist. He has produced two songs for Rap Artist Rob Base, which features the Delfonics. Most recently, Eban's vocals can be heard on NAS' You Can't Stop Us Now (Feat. Eban Brown). Eban has been recognized for his talents and his contributions to the music industry. He was inducted into the 98.7 Kiss FM Hall of Fame in NYC, the NAACP Hall of Fame in Atlanta GA and received a NAACP award for his accomplishments as lead vocalist for The Delfonics, just to name a few. Eban has released four CD's through CD Baby, "Master Suite" (2002), "Restless Soul" (2004), "Exit 15" (2006) and a multi-track single CD titled "Diggin' Everything About U" (2006). In 2008, Eban has completed his latest soon-to-be-released album entitled "Determinism". Links: Website, MySpace and CDBaby.com.
---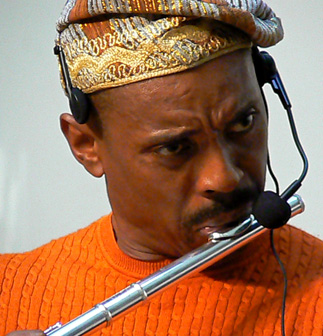 Flutologist Arch Thompson began his musical quest at the age of twelve. In High School he began playing flute. When he was 16, he said his father would take him to clubs where he would sit in with the band. He remembers standing online with other musicians waiting to have a turn on stage. His father was his spokesperson at the clubs for his music and the club "Jam Sessions" were his inspiration. Arch attended and studied music at City College in L.A. It was also around this time that he heard the music of John Coltrane. He said Coltrane's "Love Supreme" raised his consciousness and he began playing his own "music within". In the Army, Arch was a member of the Army Band, and while performing with them he had the opportunity to play with a salsa band. He said this chance encounter introduced him to a number of Latin artists and awakened an interest in Latin music. This interest launched him on a musical odyssey which took him to Puerto Rico, New York and finally to DC. Arch can be heard performing in venues in the DC area with his groups Flute Visions, Visions of Jazz and also solo. Links: Flute Visions, MySpace Music and CD: Flutevisions (CDBaby.com)
---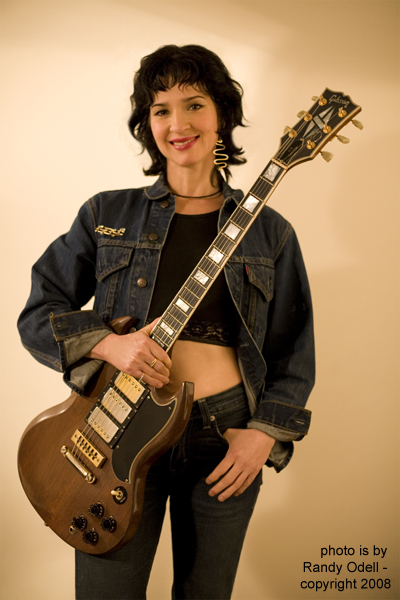 GG Amos - Vocals / Lead Guitar (Gibson SG Custom)
Born and raised in Sacramento, CA, GG is described as "A riveting blues, soul and funky jazz guitarist / vocalist with a distinctive, expressive style.." GG has performed with such legends as John Lee Hooker, Guitar Shorty, Jimmy McCracklin, Lowell Fulson, Johnnie Heartsman, Karen Lawrence, Duffy Bishop, the great KokoTaylor, Sista Monica, Elvin Bishop and Tower of Power vocalist Lenny Williams to name a few.. She is currently recording new songs for release this year and next. Look for GG at festivals and clubs around the country. Link: MySpace Music, and DC Bebop
---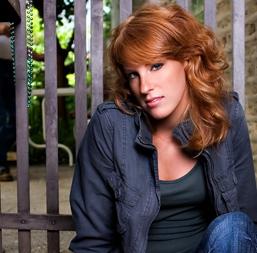 Singer, songwriter Jessica Sonner, grew up in Denver, Colorado. She received a degree in music business from Anderson University in Indiana and then moved to Chicago, Illinois. While in Chicago, she worked on and released her first (self titled) "Jessica Sonner" EP in December 2005. Since then she's been traveling, performing and gathering an enthusiastic fan base in her wake. During her career she has shared the spotlight with artists such as Colbie Caillat, Tristan Prettyman, Matt Wertz, Jon McLaughlin, and Kate Voegle; to name a few. In March of 2008 she released her latest CD, "All We Need". In her bio, it says "The lyrics to all of her songs are genuine and reflect a part of herself..." in response to this, she said "It's all worth it for me when people take something away from what they hear in my music". Listen to Jessica and you'll hear the truth of these words. Link: MySpace, Website and CDBaby.com
---

Bill McGee - Trumpeter, songwriter, arranger, producer, educator, musical mentor and quintessential musician. Originally from Richmond, Virginia, Bill is noted for being a top trumpet man in the music industry for well over thirty years. Bill has been a studio musician and has performed with many R&B and Jazz groups during his career. He has produced three solo CD's. His most recent being "Chase The Sunset", which features several cover and original tunes.. Link: MySpace and Website
---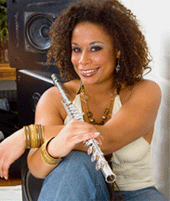 Flutist, vocalist. songwriter, Ragan Whiteside is taking the Contemporary Jazz world by storm. With her unique style and soulful vibe, this "triple threat" is bringing the flute back into mainstream focus. After winning the 2006 Capital Jazz Challenge, Ragan returned to the 2007 Capital Jazz Festival with a new critically acclaimed album, "Class Axe", produced by Pianist/Arranger Bob Baldwin and Engineer/Arranger Extraordinaire Dennis Johnson. Link: MySpace, Website and Jazz Review Interview
---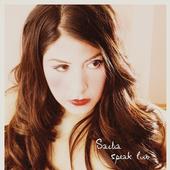 Pianist, singer. songwriter, Sacha Boutros - A native of San Diego, California, Sacha is a classically trained musician whose voice has a four octave range. She sings and speaks fluently in five languages. Her bio says, Sacha's "passion for music resides in her writing and singing of Jazz". Notably, Sacha was introduced by Frankie Laine (at his 90th birthday party) as his "Ingénue". She has performed with Julio Eglesias, Marvin Hamlisch, James Moody, Red Holloway, Karrin Allyson and Patty Paige to name a few. Sacha is currently recording, writing and performing jazz in local and national venues. Link: MySpace.
---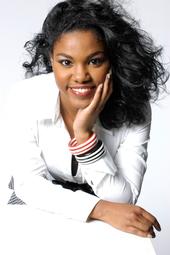 Piano, Keyboardist, Songwriter, Arranger
Kne-O'chaw Hampton is (at this writing) a 15 year old prodigy from Willingboro, New Jersey, who has been actively engaged in creating and performing her own music. She began playing keyboards at age 8. By the age of 10, Kne had learned "to write songs at an advanced and accelerated level". She wrote and arranged her first CD titled "The Other Side of Town". She created and released her second CD "From Deep in My Soul" at age 11. Kne released her third CD in 2005 titled "Planet 9ine". In addition to her original works, Kne also plays Classical, Gospel, R&B and Jazz Standards. Links: Kne on MySpace. Buy "Planet 9ine" at CD Baby.com.
---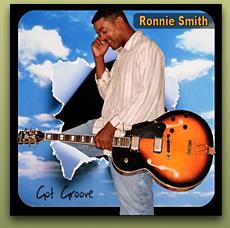 Guitarist Ronny Smith, Originally from Baltimore, Maryland. Ronny is a self-taught musician who began learning to play the guitar, by ear, at age 12. Ronny has performed on stage with the famed Motown singing group, the Marvelettes and also with drummer and Philadelphia jazz icon Bobby Durham. He had the opportunity to share the stage with R&B singer and actress, Melba Moore who performed with the U.S. Army band. Ronny has recorded four CD's . His first, "Long Time Comin", "Laid Back", "Got Groove" and his latest (released in May 2007) "Simply Stated". Links: About, MySpace & CDs .
---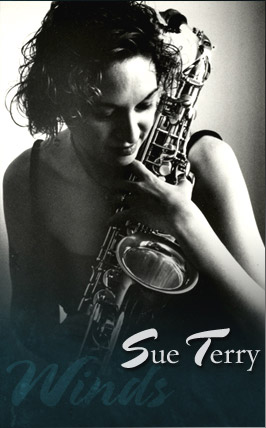 "Sweet" Sue Terry is an alto and soprano saxophonist, songwriter and writer. Sue grew up listening to Jazz from her father's jazz album collection. She later pursued the study of music while in High School, studying under pianist and educator John Mehegan. Sue began her musical career performing at church functions and in musical theater at the age of 16. She attended and graduated from the University of Hartford where she was a protégée' of the late great saxophonist Jackie McLean at the Hartt School of Music, and the first graduate of the jazz studies program he founded. She began playing jazz gigs while attending Hartt. On the advice of Jackie McLean, Sue moved to New York City where she was a featured soloist with many bands. Sue has appeared as a Jazz soloist with the National Symphony at the Kennedy Center, with the New York Pops at Carnegie Hall and with the Brooklyn Philharmonic at the Brooklyn Academy of Music. She has performed at numerous jazz festivals, at Montreux Jazz Festival, the Nice Jazz Festival, the Pori Jazz Festival, the Northsea Jazz Festival and the Blue Note in Tokyo and many more. Link: Website, MySpace, CD Baby Discography, and on DC Bebop
---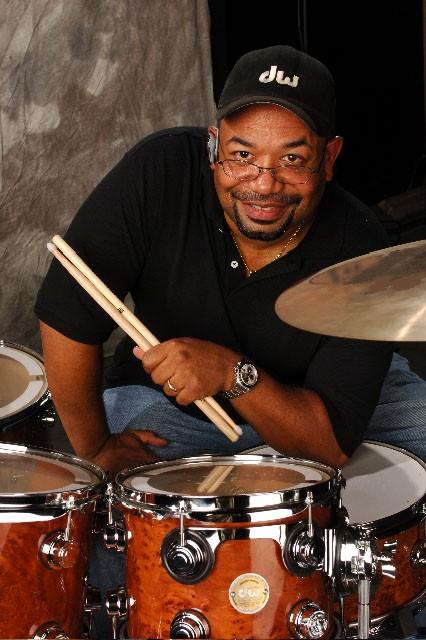 Drummer, vocalist, songwriter and producer Jeffrey Lewis is originally from Philadelphia, Pennsylvania (the Soul and R&B capital of the world), but now resides in California. He began playing violin at the age of 6 (not his choice). He later heard and saw drummer Gerry Brown performing with his brother (keyboardist Velbert Lewis) during a TV performance and Jeffrey found his musical calling, his love for the drums. Jeffrey has perfected his skills over the years and has performed with an extensive list of music industry greats - Dionne Warwick, Smokey Robinson, Sheena Easton, James Ingram, Peabo Bryson, Gloria Estefan, The Spinners, Deniece Williams, Stevie Wonder, Gladys Knight, Olivia Newton John, Joe Sample and many others. He has been touring with Dionne Warwick's Band. for the past eight years. Jeffrey writes and produces music for a number of top smooth jazz artists and has formed a new record label "Black Note Entertainment". He is currently working on a solo project and is looking forward to performing and releasing his new music. Link: MySpace and on DC Bebop
---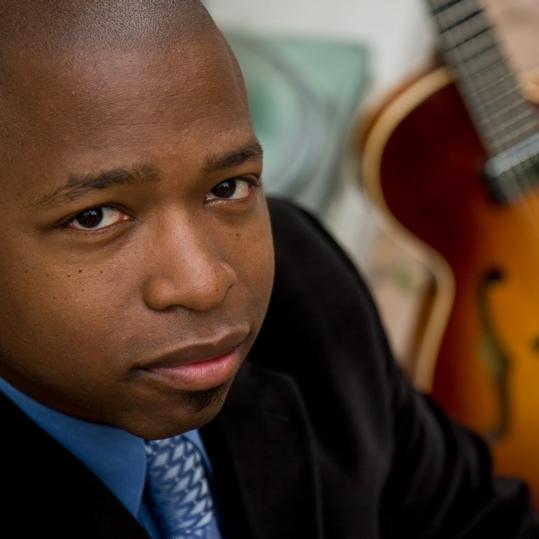 Jazz Guitarist, Composer, Arranger, and Musical Director, Terrence Brewer. Originally from Oklahoma, Terrence grew up in Pittsburg, California where his love of music started with the saxophone and clarinet and later evolved to the guitar. In college he heard and fell in love with the sounds of Jazz on the guitar. Terrence has performed with legendary artists such as Pete Escovedo, Herb Gibson, Kim Nalley (production of "Lady Day in Love" by Courtney Brown), Duwaan Muhammad, Calvin Keyes, Bruce Forman, Scott Amendola, Khalil Shaheed, Ed Kelly, Michael Zilber, Tuck and Patti, Chuck Bennet, and many others. He has studied with musical greats such as Charlie Hunter, Duck Baker, and Mark Levine. Terrence has now released his third CD on his own label "Strong Brew Music" titled "QuintEssential: The Calling" Volume Three, which will be available March 4, 2008!! Links: MySpace Music.
---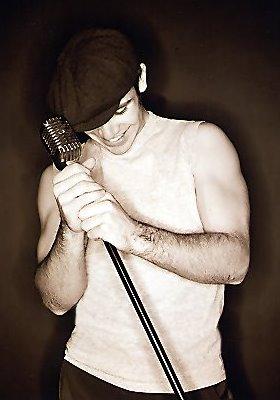 Nate "NateKid" Lombardi - Singer, songwriter, arranger, producer and dancer. Nate says he has "always been attracted to music with funk and soul" and it all started with his hearing the music of Stevie Wonder. "As a kid, I do remember sitting in my room listening to him.. it changed my life." From Stevie he says it expanded to his interest in Hip-Hop. While in high school Nate performed for fun. In college he was introduced to tap dancing and the ole movie musical. Nate saw "Singing in the Rain" with Gene Kelly and was inspired by both the cinematic performance and the music of the era. Nate has "been in Off-Broadway shows, modeled, done TV and film, and sang with big bands". He says he "wants to bring brilliant and still relevant tunes back that the younger ears have never heard, (sometimes, with drastic interpretations, sometimes not) and write songs that will be as immortal as the ones from the American Songbook." Nate is cast in the role of a musical bridge that joins the past to the present. Classic jazz standards married to contemporary interpretations of the music of both times. Links: About Nate, MySpace and Website
---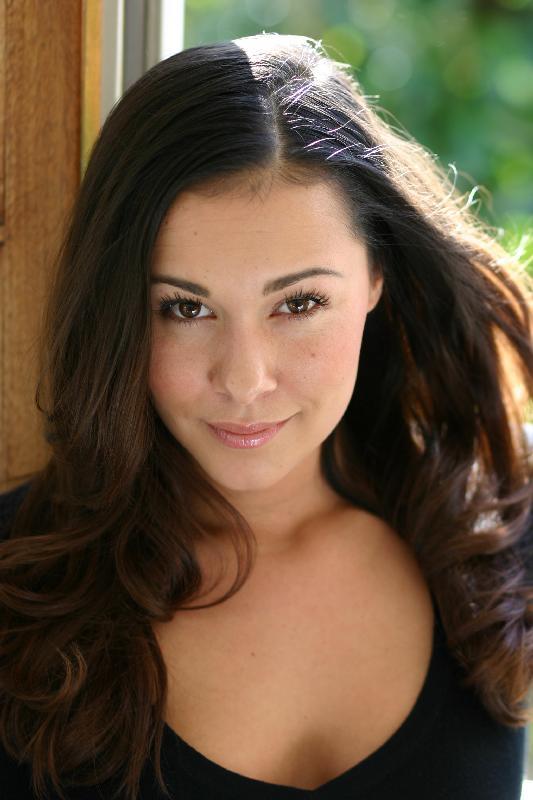 Singer, Songwriter and Actress, Amber Ojeda says she was mainly influenced by the great old school jazz artists like: Ella Fitzgerald, Sarah Vaughn, Dinah Washington and Billy Holiday. She likes to combine "old style" jazz with an updated hip/hop beat giving it an "up-to-date" groove while incorporating her own style. Her music is played on over 100 radio stations and pod casts worldwide. Amber can also be heard on the New Hit Show for the Style Network "Dress My Nest", her song "All I Need" is the theme song for the feature film "All That I Need" . She has a song on the soundtrack for the feature film "Prayer before Murder". Some of her acting credits have included a recurring role on "Veronica Mars", promo's for "Starz TV", a guest appearance on "Dress My Nest", the host for the "National School Program for MADD", host for "Jitter fingers". which is an online community for teen girls as well as many TV commercials and Feature Film roles. Link: MySpace
---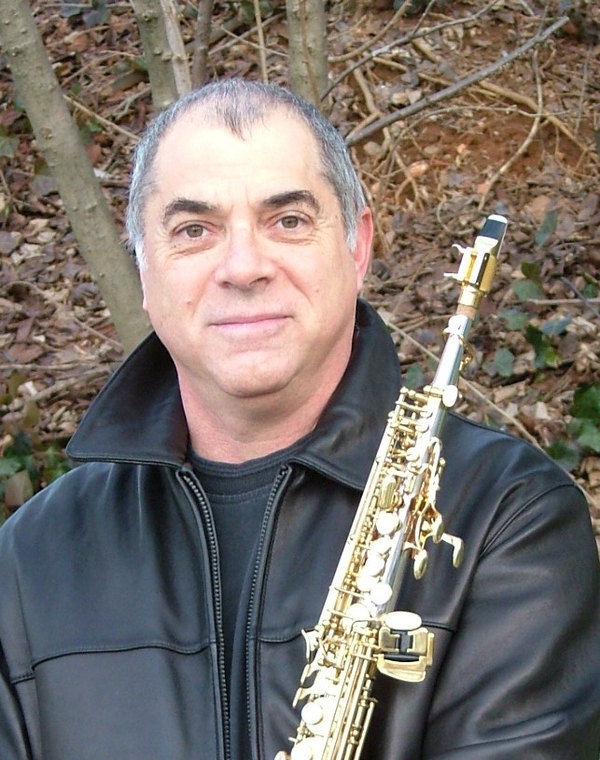 Perry Conticchio, a musicians musician - plays all the saxes, a bit of flute and occasionally bass clarinet. Perry is also a band leader, mentor and teacher of music. A New Jersey native, he studied music at Miami University of Ohio and Berklee College of Music in Boston, at Berklee he studied with Joe Viola, John LaPorta and Charley Mariano. In 1976 Perry relocated to the DC area, where he performed with and learned from three multi-talented musicians - Don Cherry, Anthony Braxton and Sam Rivers. At one point, Perry was co-leader of a jazz quartet "Clarity". From this experience, he started his own quartet. Perry plays all types of music, but he says his real love is jazz. Perry can be heard performing at several local venues in the DC area. Pick up his CD "Speak Your Truth" which you can purchase on his website. Links: website and MySpace page.
---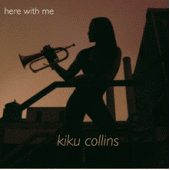 Trumpet, Flugelhorn, Valve Trombone, Vocals, Actor, Songwriter, Kiku Collins is from a little town in northern New Jersey. She was trained in the classics at the prestigious Interlochen Arts Academy in Michigan, and at the Manhattan School of Music. Kiku has just released her first Jazz CD titled "Here With Me" to impressive reviews. Listen to Kiku on MySpace. Visit her website. Buy her CD at CD Baby.com.
---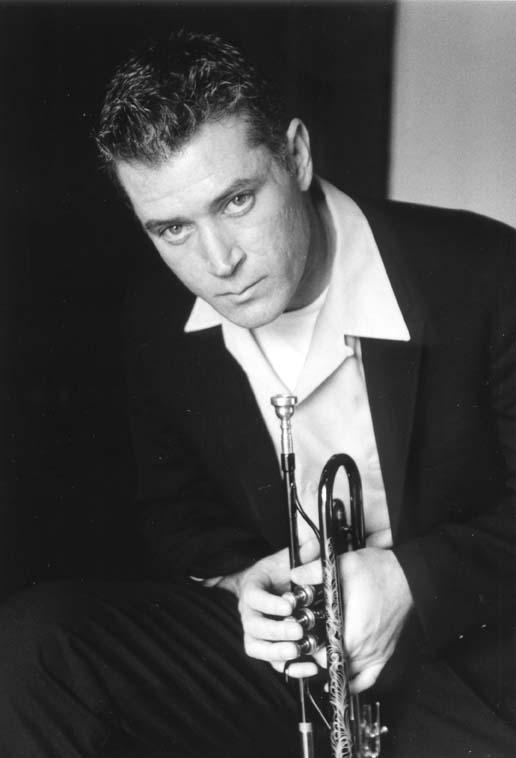 Composer, trumpeter and vocalist Nate Birkey. His style, described as a "subtle vocal and trumpet approach", is often compared to Chet Baker, Miles Davis and Art Farmer. he studied music at Berklee in Boston, Seattle Pacific University and the University of California Santa Barbara. For a number of years Nate was a "jazz presence" in Southern California and was referred to as a quintessential "west coat jazz musician". He performed with a number of groups before forming his own Quintet and moving to New York City. Over the years, he has contributed to and released a number of CDs. His Quintet released "Indelibly You" in 1998, "Mennonite" in 2001, "Ballads" also in 2001 and "Shortest Day" in 2004. All of Nate's efforts have received glowing reviews for his songwriting, composition, style of play and his singing. Listen to Nate on MySpace. Visit his website.
---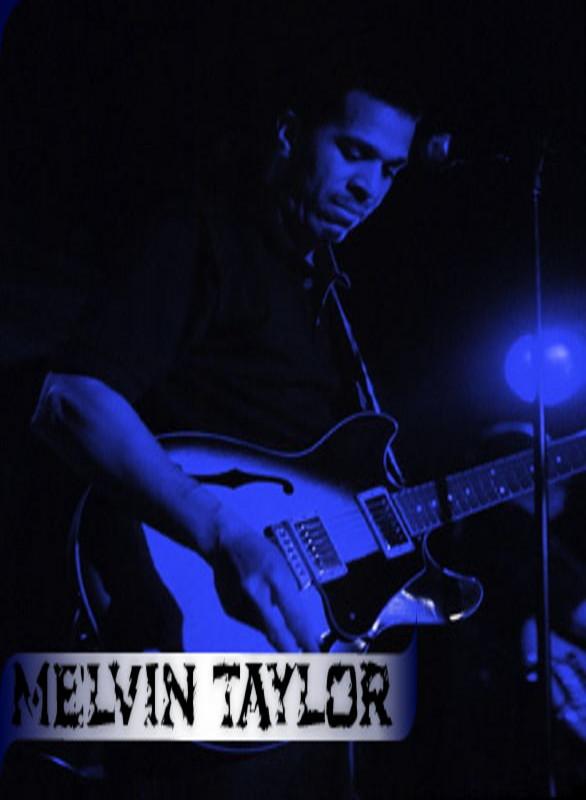 Melvin Taylor - Vocals / Lead Guitar
Melvin is based in Chicago, but is a world renowned Blues guitarist who has been at the top of the charts in Europe for years. He and the Slack Band have turned out several award winning CDs under the Evidence Music label. Melvin's second U.S. album, "Dirty Pool" remains the Evidence label's best-selling release ever. In 2000, Melvin released "Bang the Bell", which featured his original renderings of the classic Chicago blues tune "Bang the Bell". Melvin teamed with Lucky Peterson and Mato Nanji in 2002 to release "Rendezvous with the Blues", which cemented his reputation as a mainstay in the American blues and roots rock scene. Link: MySpace Music and Website. Buy his music.
---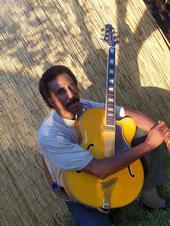 Guitarist, keyboardist, singer, songwriter, music producer, Felix "Flex" Carter from Montgomery, Alabama. For Felix, "Music is the Key to Life". He grew up in music and continues to create, grow and evolve with it. For the last seven years, he has been playing and singing in small clubs throughout the Bay Area. Over the years, Felix has created and developed his own style of music. In his words, "it's kinda like a Jazzy Hop, Latin, Reggae feel type of flavor". Experience it, on his MySpace music page. You'll be glad you did. Link: MySpace
---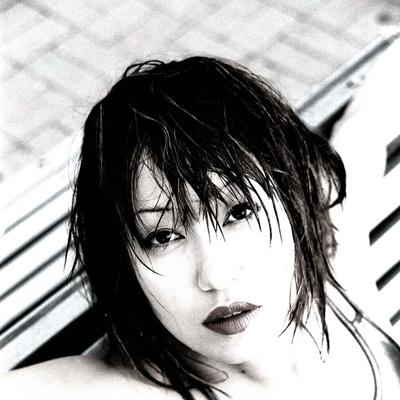 Singer, keyboardist, composer, arranger Sali Oguri
is a Modern Pop Rock artist. Her emotionally gripping music is a linking of ethereal and hard-edged elements. With her smoky-angelic voice and high energy, blood-rushing performance, her sound is juxtaposition extremes: heaven and hell, hot and cold. Sali has captured the interest of top industry professionals and fans across the world. Link: MySpace, Website and WUJ Productions
---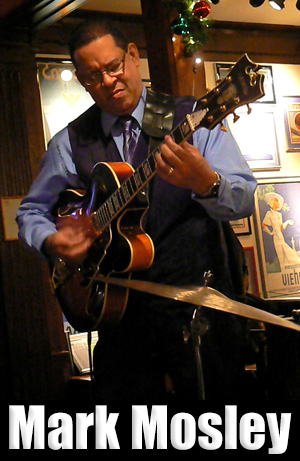 Mark Mosley - Jazz and Blues Guitarist. Based in Baltimore, Mark can be heard performing with numerous musicians in his Trio, Quartet and Quintet in venues in the DC/Baltimore area and New York. When the budget allows, Mark adds Dave Schnitter on Tenor Sax. During his career, Mark has toured with Lou Donaldson, worked with Gary Bartz, the late Keter Betts, and many others. Mark writes for Modern Guitar Magazine. Links: Mark's MySpace Music, and Website.
---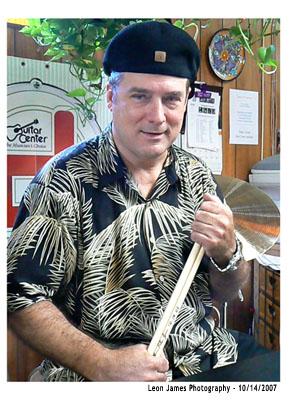 Kevin Peter Jones - Drummer, songwriter, producer, arranger and educator. Born and raised in Chicago, Illinois, he began playing drums at the age of ten. During kevins musical career he has met and performed with many music legends. Pianist Roger Smith; Grammy Award winning drummer William Kennedy; percussionist Alex Acuna; Keyboardist Bernard White; Bassist Wayman Tisdale; Club Nouvou and Pianist Dave Brubeck. More recently, Kevin is involved in recording a new CD with numerous Grammy Award winning musicians from Pieces of a Dream, Sypro Gyra and the Yellowjackets. Kevin is also a dedicated drum instructor and mentor to many promising musicians. Links to Kevin's website and MySpace page.
---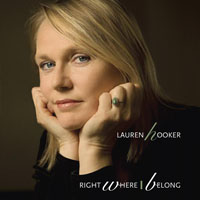 Lauren Hooker Jazz vocalist, composer and lyricist. from Teaneck, NJ. In her bio it is written that Lauren "was born into music ... as early as in the womb (kicking to the beat - my mother tells me)... hearing my dad jam with his fellow musicians in the basement ... starting piano lessons at age four ... meeting Bill Evans at the Vanguard whom my father recorded with in college ... being exposed to and singing most of the major classical oratorios with full orchestra ...shaking hands with Duke Ellington and Dave Brubeck ...reaching for Sarah Vaughan's range, Ella's scat, Miles Davis' tone and Coltrane's intention. Lauren's talents were recognized and encouraged early in life and allowed her to develop her skills. Her critically acclaimed debut CD produced by Rufus Reid and Allen Farnham entitled: "Right Where I Belong" was released in May of 2007, with Rufus Reid on the bass, Allen Farnham on piano and Tim Horner on drums and percussion. Lauren has been featured and can be heard in many major venues in the New York metropolitan area. Link: MySpace and Website
---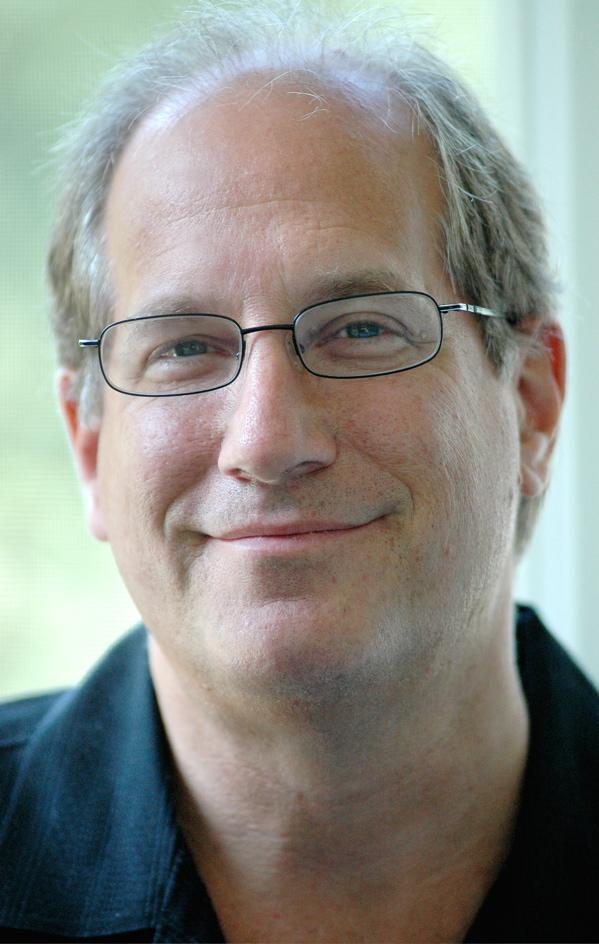 Pianist Wayne Wilentz, orginally fron New York, moved to the DC area in 1989 and has played Brazilian Jazz in the nation's capitol since then. Before coming to DC Wayne was a keyboardist and composer for the '80's funk band "SKYY", and received a gold record commemorating their #1 Album "Skyy Line" on Salsoul Records. During his career he has performed with such famous R&B acts as Carl Gardner's Coasters, The Shirelles, The Marvellettes, and Jimmy Norman. Since moving to the DC area, Wayne has recorded on a number of CD's, many of which he co-produced. In 2004, Wayne released his first compilation of original material entitled "Break of Dawn". It featured vocals by four of DC's finest jazz singers, Pam Bricker, Patrick Desantos, Nicki Gonzalez and Steve Washington. Over the years Wayne has done many sessions for ESL Music and Thievery Corporation, and can be heard on remixes by them. Link: MySpace
---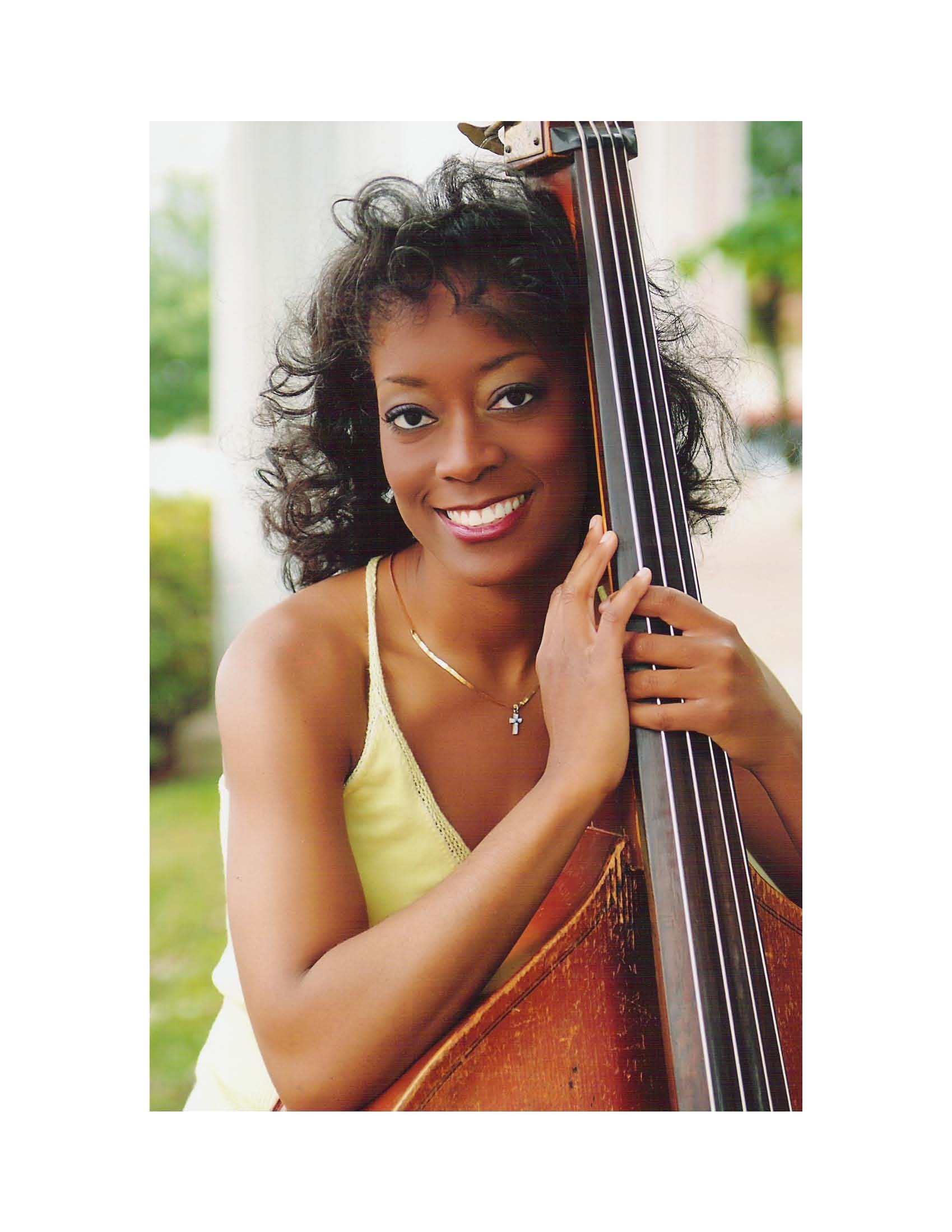 Phyllis Beard - Bassist. Born in Hot Springs National Park, AR, Phyllis started at the piano at age eight, but in junior high school she began playing the bass. Her talent earned here a music scholarshiop to Stetson University in central Florida, where she majored in Classical Bass Performance. After college she moved to Minneapolis MN, where she earned her teaching license, and master's degree in education. On one eventful night at the Dakota Jazz club in St. Paul, she heard Gerald Cannon of the Roy Hargrove Quintet performing and it revitalized here interest in performing jazz. Phyllis left Minnesota eighteen months later to pursue here musical career. Since answering her musical calling, Phyllis has toured Canada, Europe, Iceland, Greenland, Faroe and the Shetland Islands. She performs with her trio in NYC. Link: MySpace.
---
Joel Harrison - guitarist, composer and vocalist, a DC native whose medium is primarily jazz, but his music emanates from many sources: African and Indian, contemporary classical, blues and R&B all have a place in his unique voice. Over the course of his musical career, Joel has involved himself in ever-inventive bands and projects, including Free Country, Harrison on Harrison, and Harbor, but he is best known for his composing and arranging skills. He has twice been selected as the winner of the Jazz Composer's Alliance Julius Hemphill Composition Competition. He just finished a new CD for Highnote Records entitled Harbor with internationally renowned guitarist Nguyên Lê, and just recorded his 60 minute chamber/jazz piece for double quartet entitled "The Wheel". Links: website, MySpace and website music store.
---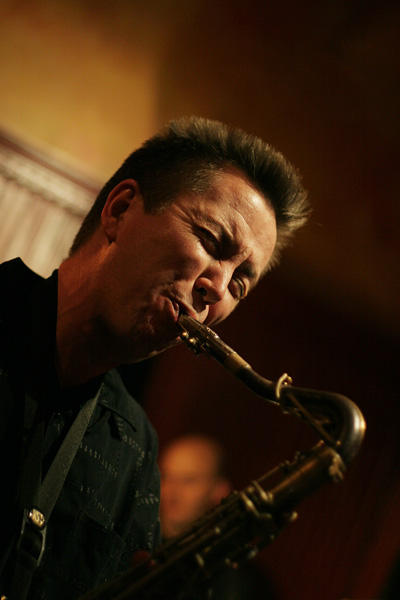 Saxophonist, composer, arranger, band leader, and producer Paul Ahlstrand, is considered to be one of the best saxophonist in the Boston area. He can generally be heard leading his stellar quartet on Sundays in Cambridge, MA performing at Toad in Porter Square. Paul has both performed and toured with many well know musicians. He also arranged, produced and performed songs with R&B Vocalist Tony Lynn Washignton. Check out Paul's most recent CD on the Gibraltar label titled "Sunday Hang", which showcases several original tunes by him. Read about him on his Website and listen to him on MySpace.
---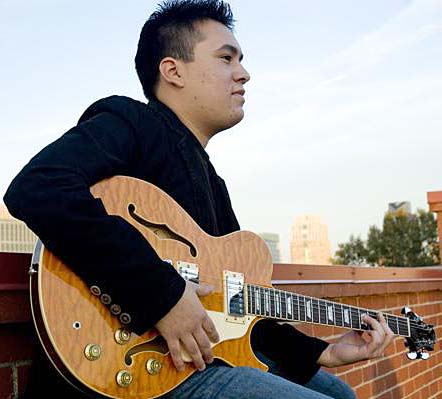 Guitarist, producer, songwriter and composer
Travis Vega from Lodi, California. Travis received his formal traing at the Musicians Institute in California but was learning to play by ear at age 11. Travis has released two CDs, "Through the Valley" in 2004 and his latest in 2007, "Just Let It Flow. Doug Wulff of The River 105.5 says Travis' new CD is "Smooth and Jazzy". Link: MySpace,
---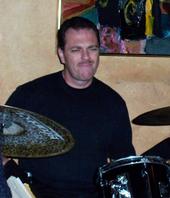 Karl Sterling, Drummer
Born in Ithaca, New York, grew up in Syracuse, NY. Karl was 9 years old when he first saw legendary drummer Buddy Rich perform. Karl KNEW the drums were his instrument and began seriously studying and practicing. Over the years, Karl has played with many wonderful musicians and bands in the Syracuse, Rochester, and New York City area's. Link: MySpace
---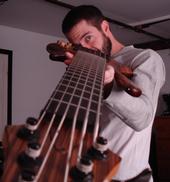 Bassist Kyle Spark grew up south of Boston and has made his way around the country with two national groups. As a freelance bassist he did national tours with Blueground Undergrass (Atlanta,GA) and DJ Logic's Project (NYC). He currently is doing freelance bass work around Boston as well as working on his own solo and overdubbed bass compositions.
Link to Kyle's MySpace Music page.
---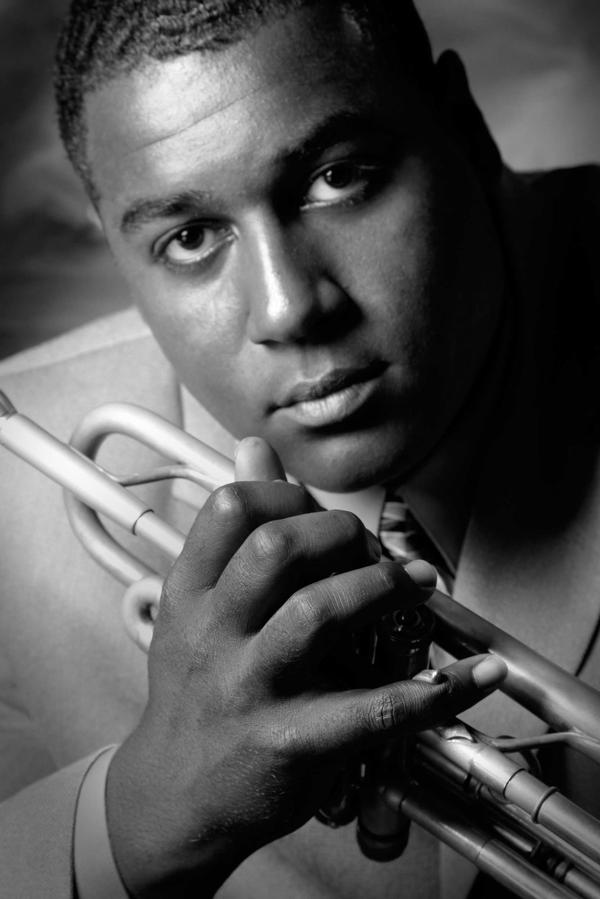 Trumpeter Arzo Tureaud originally from Springfield Missouri. While growing up, Arzo's mother encouraged him to pursue the musical arts. Her encouragement and his dedication to music won him many awards. In 1995 he won the "outstanding soloist" award at Disneyworld's "Magical Music Days.". Over the years, Arzo has studied and performed with many noted musicians. He studied under Trumpeter Terell Stafford.  Carnigie Hall's Jazz direcotr, John Faddis, Dr. Joel Treybig, an  international music scholar. Arzo is currently being mentored by jazz trumpeter Tony Lujan, Miles Jaye and saxaphonist, Bobby Watson. Arzo can be heard performing  with his Jazz Quintet. Link: MySpace. and Music Lessons with Arzo at Pellegrino's School Of Music
---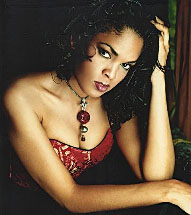 Vocalist Maria Rochelle - from Kansas City, Missouri. Singer and lyricist. Whether singing her combination of Hip-Hop with European soul or and Italian aria, her melodies and lyrics capture the essence of love for diversity, humanity and romance.
Link to Maria's MySpace Music site.
---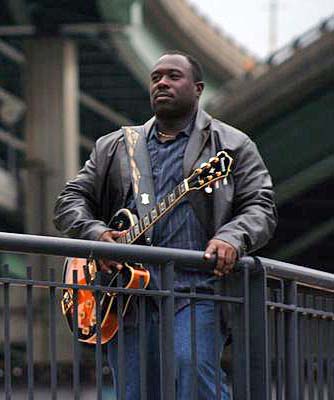 Rhythm guitarist Tom Reaves, Jr. from Richmond, Virginia. Known for his style of playing as the "Tonedoctor", Tom can be heard laying down the rhythm and soul on tracks with producers; Lamont "Hit.La" Fleming, Marcus "Bellringer" Bell, and Nate Smith. He can also be heard on CD recordings with such artist as Trumpeter; Bill McGee, and singers; Eric Dozier, Antoinique, and Jarrard Anthony. In addition he regularly frequents the Virginia club circuit with his band "The Krewe", and others. Link: MySpace.
---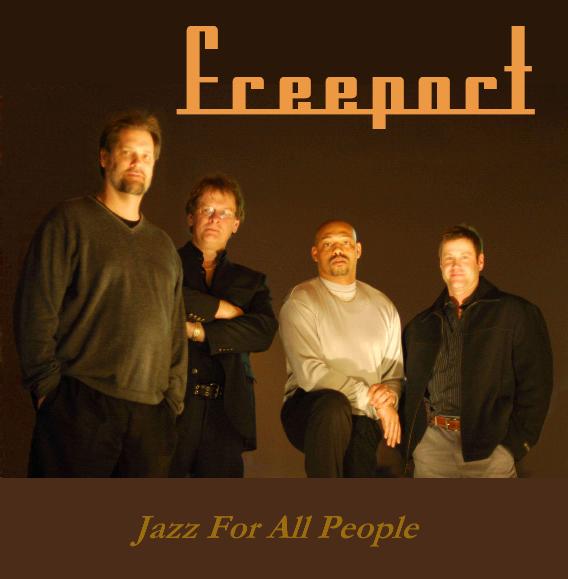 Freeport, Smooth Jazz, Jazz/Funk, and Jazz Standards - Organized in 1981 in Philadelphia, Scott Marvill assembled a group of musicians eager to play the music they enjoyed. Jazz. Freeport has recorded and performed with Tower Of Power, The Temptations, The Four Tops, Special EFX, and Grover Washington Jr. to name a few. Several years ago Scott moved to Winston-Salem, NC where he reorganized Freeport. The band has been performing around the Carolinas and has released a new CD "Freeport Open". Link: MySpace and Website.
---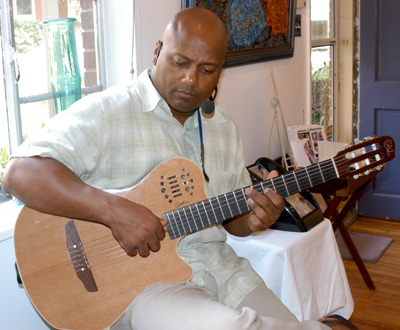 John Lewis, Guitarist and vocalist - John's group, JL's Tropical Jazz is sometimes a duo with him and Arch Thompson laying down the smooth sounds of the islands as well as jazz and R&B.
Link - JLGrooves.com and MySpace
---
Flutist Bill Haymon - is a native of New York City living in the DC area. Bill is currently rekindling his musical career and can be heard at venues around town. On most Friday evenings, he can be found and sometimes heard at the Friday night Jazz concerts at the Westminster Presbyterian Church. Link to - Bill Haymon's Information
---
Atiba Taylor is a saxophonist and vocalist with a distinctive style. He has shared the stage with greats like Archie Shepp, Wallace Roney and Organist Jimmy Smith. Atiba performs with the AJQ Jazz Quartet locally. Link to Atiba's DC Bebop Gallery
---
Top of Page