BOOK REVIEWS
---
BOOK ARCHIVE: BOOKS - REVIEWS - BOOK 2 FILM
FEATURED AUTHOR -
---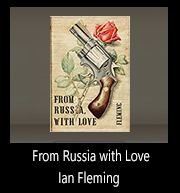 Ian Fleming – From Russia with Love (1956) "It is perhaps not surprising that in 1956, when Fleming wrote the book, he could imagine only two roles for women in the intelligence services: torturer or seductress. But it is a testament to his abiding influence that even in the '90s, his was still the popular image. The idea that women like me might be leading investigations, running sources or even running entire intelligence services was unimaginable. But this book isn't about reality. With its exotic scenes in Istanbul, its struggle to the death with a psychopathic killer on the Orient Express, it is sheer escapism. And reading it again, even now, when I know so much more about how things really are, I'm with JFK in thinking this is one of the best of the Bond books." ~ My Guilty Pleasure - NPR and Amazon Books
---
OTHER BOOK REVIEWS -
---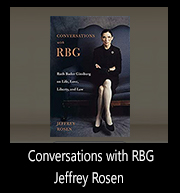 Jeffrey Rosen - Conversations with RBG (2019) "It's not for nothing that Ginsburg and her favorite Q&A partners (of whom Rosen is second only to NPR's Nina Totenberg) sell out law school auditoriums, amphitheaters, even Little Rock's Verizon basketball arena. But readers who come for RBG's Greatest Hits will end up getting something richer: At its best, "Conversations" makes you feel like a student in the world's coolest law school seminar, with Ginsburg and Rosen deftly leading you through constitutional clauses and case law to elucidate how the court works and why it matters." ~ bddailynews.com and Amazon Books
---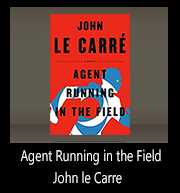 Agent Running in the Field (2019) "At 288 pages, Agent Running in the Field is a miniature compared with le Carré's great cold war novels, and it lacks the ruthless clockwork precision of, say, The Spy Who Came in from the Cold. But it is a very classy entertainment about political ideals and deception. There is a terrific scene set in a park, in particular, in which we gradually realise that all the bystanders are part of a huge team of "watchers" marshalled by the spies to observe a secret conversation. The author leaves the reader to draw the disturbing inference that this – in the age of ambient corporate and state surveillance by ubiquitous technology – is simply the way we all live now. " ~ The Guardian and Amazon Books
---
Larry Beinhart – The Librarian (2004) "The key figure, and virtually the only innocent, in the game of hardball politics is David Goldberg, a college librarian who gets eased into a second job cataloguing the papers of billionaire developer Alan Carston Stowe and then suddenly learns that Col. Jack Morgan, of Homeland Security, is sending four underlings to kill him because he's found out a dread secret. The good news is that David's alerted to the plot by Morgan's sexy wife Niobe, somebody he's already paying special attention to. The bad news is that he doesn't know what he's supposed to know and has no obvious way to find out in the five days before the forthcoming election ends the historic contest between hard-riding figurehead Augustus Winfield Scott and his come-from-nowhere Democratic challenger, Sen. Anne Lynn Murphy. Both candidates field organizations bent on decimating the opposition, but Scott's America-first minions, David gradually realizes, have in reserve "one-one-three," a knockout punch as diabolical as it is legal. The man-on-the-run plot is proficient persiflage; the bonus here is another dose of anti-Administration satire from the author of American Hero (1993), filmed with its target changed from Bush 41 to Clinton as Wag the Dog. " ~ Kirkus Reviews and Amazon Books
---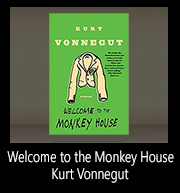 Kurt Vonnegut – Welcome to the Monkey House (1968) "Drawn from both specialized science fiction magazines and the big-circulation general magazines which Vonnegut had been one of the few science writers to sell, the collection includes some of his most accomplished work from 1950 to 1968. The title story may be his most famous—a diabolical government asserts control through compulsory technology removing orgasm from sex—but Vonnegut's bitterness and wit, not in his earlier work as poisonous or unshielded as it later became, is well demonstrated. " ~ nopagegetsleftbehind.wordpress.com and Amazon Books
---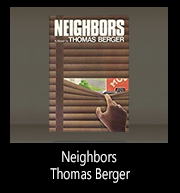 Thomas Berger –Neighbors (1980) "Neighbors is a 1980 novel by American author Thomas Berger. It is a satire of manners and suburbia, and a comment on emotional alienation with echoes of the works of Franz Kafka. Earl Keese's character and situation begin realistically but become increasingly fantastic. Keese is an Everyman whose life is swiftly turned upside down. As he scrambles to reclaim his sense of normalcy and dignity, he comes to think that everyone, including his family, is against him. " ~ Wikipedia.com and Amazon Books
---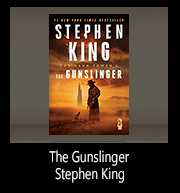 Stephen King - The Gunslinger (1982) "The Gunslinger is a quiet, meditative novel; as inauspicious a way to start a sprawling epic fantasy series as I've ever encountered. In Roland Deschain, the titular Gunslinger, there's a superb, violent, powerful and thoughtful protagonist – Clint Eastwood's Man With No Name by way of Robert Browning's poem, Childe Rolande to the Dark Tower Came. He's cold and dark, and we see him wander through dusty western towns, shooting and fucking his way towards his nemesis, The Man in Black. This is Randall Flagg, whom you might remember from The Stand (though he is never called by that name here). He's a Very Bad Man. It transpires that he's been a part of Roland's life, in various guises, since the Gunslinger was a child, and that's he's responsible for some horrible things. Roland has to find him, catch him and kill him. That's what a Gunslinger does." ~ The Guardian and Amazon Books
---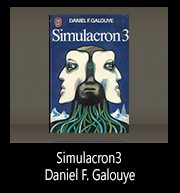 Daniel F. Galouye – Simulacron 3 (1964) "Simulacron 3 is the story of a virtual city (total environment simulator) for marketing research, developed by a scientist to reduce the need for opinion polls. The computer-generated city simulation is so well-programmed, that, although the inhabitants have their own consciousness, they are unaware, except for one, that they are only electronic impulses in a computer. The simulator's lead scientist, Hannon Fuller, dies mysteriously, and a co-worker, Morton Lynch, vanishes. The protagonist, Douglas Hall, is with Lynch when he vanishes, and Hall subsequently struggles to suppress his inchoate madness. As time and events unwind, he progressively grasps that his own world is probably not "real" and might be only a computer-generated simulation. " ~ Wikipedia and Amazon Books
---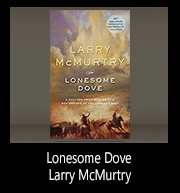 Larry McMurtry – Lonesome Dove (1986) "A love story, an adventure, an American epic, Lonesome Dove embraces all the West legend and fact, heroes and outlaws, whores and ladies, Indians and settlers in a novel that recreates the central American experience, the most enduring of our national myths. Set in the late nineteenth century, Lonesome Dove is the story of a cattle drive from Texas to Montana and much more. It is a drive that represents for everybody involved not only a daring, even a foolhardy, adventure, but a part of the American Dream the attempt to carve out of the last remaining wilderness a new life." ~ Prize Winning Fiction and Amazon Books
---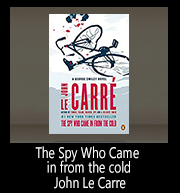 John Le Carre - The Spy Who Came in from the Cold (1963) "The Spy is the story, to put it very simply, of a complicated act of deadly triple-bluff perpetrated by the British Secret Service against its enemies in the German Democratic Republic, as communist East Germany was then known. At its centre is Alec Leamas, sent, he believes, on a clever under-cover mission of revenge but in fact the unwitting tool of even cleverer British brains with other motives. So much so relatively straightforward, but one of the sheer pleasures of the grade one espionage novel is in unravelling its multifarious complexities and Le Carré handles the unspooling web of narrative and motive with exemplary poise." ~ William Boyd - theguardian.com and Amazon Books
---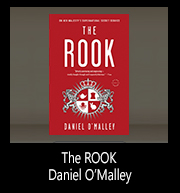 Daniel O'Malley – The ROOK (2012) "Daniel O'Malley's contribution to the growing field of high-octane paranormal spy thrillers is filled with smart flourishes. The Checquy is a centuries-old institution, with a command structure modeled after chess pieces, and clever bits of its history occasionally pop up in the background. (There's a reference to at least one British horror classic; a more astute reader might be able to find others.) As Myfanwy regains her footing, she realizes that her previous self was shy and unassertive, but she decides to take a much more aggressive approach as she resumes the hunt for the traitor (or traitors) within the organization. Good thing, too: on her first day back at the office, she supervises an interrogation that reveals the return of the Grafters, a secret society of Belgian genetic engineers who first tried to invade England back in 1677." ~ Ron Hogan - Shelf-awareness.com and Amazon Books
---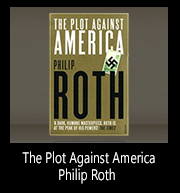 Philip Roth - The Plot Against America (2004) "It is an alternative history in which Franklin D. Roosevelt is defeated in the presidential election of 1940 by Charles Lindbergh. The novel follows the fortunes of the Roth family during the Lindbergh presidency, as antisemitism becomes more accepted in American life and Jewish-American families like the Roths are persecuted on various levels. The narrator and central character in the novel is the young Philip, and the care with which his confusion and terror are rendered makes the novel as much about the mysteries of growing up as about American politics. " ~ Wikipedia.org and Amazon Books
---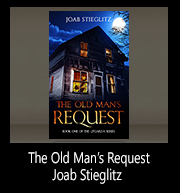 Joab Stieglitz – The Old Man's Request (2018) "The Old Man's Request is an occult mystery and work of horror. In a summoning gone awry, five men brought forth a creature from a parallel dimension occupied by ancient beings. During the ritual, the circle was broken and one was killed and the creature was released into the realm of men and it has continued to kill. The last living member of the group that botched the summoning, planned and assemble a team of gifted individuals to tackle the job of sending the creature back to its own plane of existence. Russian anthropologist Anna Rykov, Doctor Harry Lamb, and Father Sean O'Malley take on the dying man's request." ~ DC Bebop review and Amazon Books
---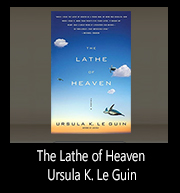 Ursula K. Le Guin – The Lathe of Heaven (1971) "The Lathe of Heaven is one of those books for which the term mind-bending was invented. Ursula K. Le Guin's 1971 novel about a man whose dreams can alter the very nature of reality is a masterful examination of the mind's ability to shape our perception of the world around us and our powerful need to change that to fit our desires. While it shares thematic similarities to a lot of Philip K. Dick's work in its discussion of alternate realities and the untrustworthy nature of our perceptions, Le Guin makes it uniquely her own by imagining how an effort to manipulate reality (even with the best of intentions) can have disastrous consequences. At turns contemplative, moody, exhilarating and terrifying, The Lathe of Heaven is one of my favorite science fiction novels of all time and an absolute must-read." ~ Andrew Kaufman - top-science-fiction-novels.com and Amazon Books
---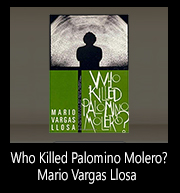 Mario Vargas Llosa - Who Killed Palomino Molero? (1998) " In Peru during the 50's, a young Air Force cadet is found murdered and mutilated. The half-breed cadet, Palomino Molero, was draft-exempt yet joined the military anyway. Why? For love, it seems--love for the colonel's daughter, a love that for a number of reasons (race, class rank) cannot be. But is it reason for slaughter? It falls to two absolutely hapless hick Civil Guards--Officer Lituma (the narrator) and Lieutenant Silva--to investigate the case, and it's on their wheels that the fun zooms. Silva is lust-crazy for a particular local (quite hefty) married woman, and spends most of his time thinking, talking, and dreaming of her. Meanwhile, he "interrogates" various witnesses and suspects in the cadet's murder, getting them to answer questions he never asks, to make connections he's too sex-woozy to have formulated. Through it all, though, Lituma is convinced that Silva is another Sherlock Holmes. " ~ kirkusreviews.com and Amazon Books
---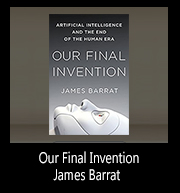 James Barret – Our Final Invention (2013) "Computers already perform essential tasks in our national infrastructure and daily lives, including several beyond the capacity of the smartest individual—e.g., playing chess or competing against humans on Jeopardy. While dazzling, these accomplishments are too specialized for the artificial intelligence the author and the many philosophers, scientists and entrepreneurs he interviews have in mind. Within decades, computers will operate at the speed of a human brain and become rational, allowing them to learn, rewrite their own programs to learn better, solve problems better, make decisions and perhaps create more computers like themselves. Having reached this level, they have achieved artificial general intelligence. Inevitably, working on their own without human input, they will exceed human intelligence by factors of 100 and eventually thousands, achieving artificial superintelligence. " ~ KirkusReviews.org and Amazon Books
---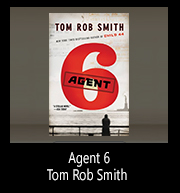 Tom Rob Smith - Agent 6 (2012) "Agent 6 is the third in Tom Rob Smith's trilogy about a former MGB agent, Leo Demidov. It opens with a flashback to the younger Leo in 1950, a committed secret policeman of 27 who has just discovered the of a young artist. Polina Peshkova has committed no crime beyond wanting to keep for herself some private space, but like millions of others in the Soviet Union, she is sucked into what Evgenia Ginzburg described as "the whirlwind" of arrest, interrogation and punishment. Her mistake has been to leave a single sooty fingerprint on her writing desk, and this is enough for Leo to deduce that the diary may well be hidden in the chimney. The consequences of the investigation begin a journey that will strip from Leo the satisfactions of career, status and certainty." ~ berniegourley.com and Amazon Books
---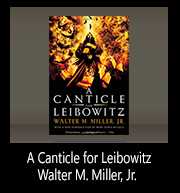 Walter M. Miller, Jr. - A Canticle for Leibowitz (1960) "A Canticle for Leibowitz is a post-apocalyptic science fiction novel by American writer Walter M. Miller Jr., first published in 1960. Set in a Catholic monastery in the desert of the Southwestern United States after a devastating nuclear war, the story spans thousands of years as civilization rebuilds itself. The monks of the fictional Albertian Order of Leibowitz take up the mission of preserving the surviving remnants of man's scientific knowledge until the day the outside world is again ready for it." ~ Wikipedia and Amazon Books
---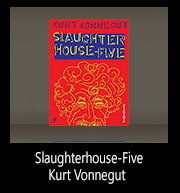 Kurt Vonnegut - Slaughterhouse-Five (1966) "Kurt Vonnegut introduces his seventh novel, "Slaughterhouse-Five" (Delacorte), apologetically, calling it a failure. Coming from most writers, an apology like that would be inadequate; a writer can always take a vow of permanent abstinence from writing, and there is a shortage of cabdrivers. Mr. Vonnegut's penitential gesture is objectionable because it implies that he might have succeeded in solving a problem that he properly represents as insoluble. In 1945, a German prisoner of war, he lived through the American and British bombing of Dresden, in which a hundred and thirty-five thousand people died—nearly twice as many, he notes, as were killed by the atomic bombing of Hiroshima, whose devastation was at least officially honored by a Presidential announcement. "Slaughterhouse-Five" is Vonnegut's tribute to the strain imposed on his conscience by the fact that he survived, and by his increasing awareness, since the war, of the scope and variety of death. The vibrant simplicity of the book to which he finally surrendered his emotion makes his apology seem disingenuous, like Alexander the Great putting himself down for not dedicating his life to untying the Gordian knot. Besides, any book that is touted as a "masterpiece," "long-awaited," and "twenty years in the making" can't be all bad if it turns out to be just a neat hundred and eighty-six pages long." ~ Susan Lardner - newyorker.com and Amazon Books
---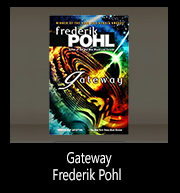 Frederik Pohl - Gateway (1976) "Gateway is without a doubt one of the most entertaining and readable books on this list. It's a page-turner in the best sense of the word, with an ingenious set up, a relatable main character, a dash of humor and a sustained sense of tension and suspense that keeps you on edge throughout. Add to that Pohl's gift for clear, concise and engaging writing (something Science Fiction is not always known for) and you have a highly satisfying read that is able to entertain while also displaying the wonder and imagination that Science Fiction IS known for. Frederik Pohl represents a middle ground when it comes to Sci-Fi writers. He's not too "Hard," not too "Soft," and he has just the right combination of grand ideas and compelling story lines to make his work instantly compelling – and Gateway is one of the best examples of his gifts as a storyteller. " ~ top-science-fiction-novels.com and Amazon Books
---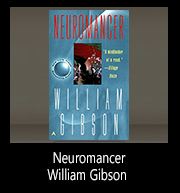 William Gibson – Neuromancer (1984) "Neuromancer is not truly where it all began. Cyberpunk predates the publication of the novel by several years and was already a growing phenomenon. The film Blade Runner, loosely based on a 1968 novel by Philip K. Dick, was released in 1982, establishing a similar asethetic. But Neuromancer was the breakout hit. It won both the Hugo and the Nebula award (and the Philip K. Dick award, which does not, contrary to Wikipedia, have the same cachet). Gibson coined the word "cyberpunk" earlier, but Neuromancer is the novel that put it into the popular lexicon. " ~ Eyrie.org and Amazon Books
---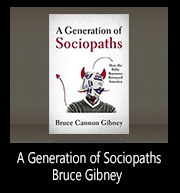 Bruce Gibney - A Generation of Sociopaths (2017) "Millennials are killing everything from the American mediocre dining experience to Donald Trump's chosen form of exercise. Given this propensity for destroying everything America holds dear, one might be forgiven for assuming that any work offering a collective psychological assessment of an entire generation would focus on the one that seemingly murders American institutions with impunity. Generation X venture capitalist-turned-author Bruce Gibney turns the tables on this millennial blaming with his work, A Generation of Sociopaths: How the Baby Boomers Betrayed America. Gibney offers an explanation for the disintegration of the American economic and political system that rests on the backs of the generation that raised millennials: baby boomers. " ~ Eric Morgenson - ActivistHistory.com and Amazon Books
---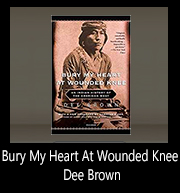 Dee Brown – Bury My Heart at Wounded Knee (1970) "Surely revolutionary at the time that it was released, and even now, still an incredibly incisive look at how white American politics, backstabbing, greed, and genocide decimated the American Indian population, Bury My Heart at Wounded Knee: An Indian History of the American West is not a comfortable read. Wounded Knee is relentless in its documentation of the betrayals and battles suffered by the United States' indigenous populations, from the Comanche to the Blackfeet to the Kiowa." ~ BookWanderer.com and Amazon Books
---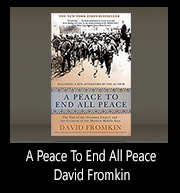 David Fromkin - A Peace To End All Peace (1989) "'A Peace to End All Peace'' is about the dissolution of the centuries-old Ottoman Empire at the close of World War I and the consequences of that breakup for the Western powers, the Soviet Union and, to a lesser extent, the peoples of the Middle East themselves. On a still larger scale, the book concerns the political origins of the present-day Middle East. It concludes with the piecemeal territorial settlements of 1922, when political lines were drawn that bear a striking resemblance to the boundaries of today. " ~ NYTimes.com and Amazon Books
---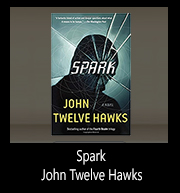 John Twelve Hawks - Spark (2017) "Jacob Underwood is dead. At least, he thinks he is. Suffering the after effects of a traumatic accident, Jacob believes he is dead, just a spark existing inside a body, but unable to fully interact with anything around him. Emotionally detached and living in a shadowy, silent world, Jacob is the ideal assassin. When a new hit is assigned to him, Jacob must prepare himself - and his journey will change both his self, and how he sees the world around him. John Twelve Hawks is an interesting character - he rose to fame following the publication of his 'Fourth Realm Trilogy', and yet the real identity of the author is unknown. His fear of publicity, fame, and putting details in the public domain, are used wonderfully in this novel, and really help to build the world. The world itself is a dystopian future, one in which privacy is long extinct, and all thoughts are monitored for deviations against the norm. Jacob Underwood, the main character, fits in well in the world - his lack of emotions making him able to carry out assassinations without much fear of detection. " ~ TheBookBag.co.uk and Amazon Books
---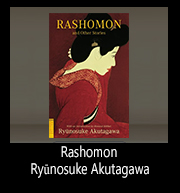 Ryunosuke Akutagawa - Rashomon (1914) "The author's gifted and tortured soul is visible throughout this amazing collection of stories. It is divided into four sections: (1) A World in Decay, (2) Under the Sword, (3) Modern Tragicomedy and (4) Akutagawa's Own Story. These sections correspond to four periods of Japanese history as well as four creative styles which took birth from Akutagawa's fertile imagination. In the first section, stories (most of them retelling of old legends) set in the Heian Period (A.C.E. 794 – 1185) are included. This was Japan's classical era; a time of peace, prosperity and opulence when art and culture flourished. But as is common with most ancient kingdoms, it declined and power slipped from the hands of the aristocrats into the hands of the warlords. It is this twilight period that Akutagawa uses as a backdrop for his stories of degeneration and decay. The title story of the collection, Rashomon, encapsulates the entire misery of the country in the symbol of the gate of the capital city of Kyoto." ~ nandakishorevarma.wordpress.com and Amazon Books
---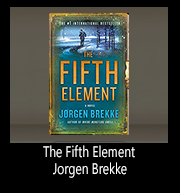 Jorgen Brekke - The Fifth Element (2017) " Forgoing the historical excursions that tangled the first two cases of Trondheim's Inspector Odd Singsaker (Dreamless, 2015, etc.), Brekke mingles the immediate past, present, and future to produce an even more tangled, but deeply rewarding, tale... The intricately linked plotlines will appeal to puzzle fans. But it's Brekke's prodigious powers of invention, his ability to keep coming up with unforgettable characters and indelible episodes, that lift this above his own earlier work and most of the heavy Nordic competition." ~ KirkusReviews.com and Amazon Books
---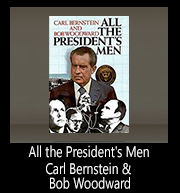 Carl Bernstein & Bob Woodward - All the President's Men (1973) " In the course of a gripping narrative, rather like a good detective story, we are treated to gossipy peeks behind the scenes of power in Washington (Ken Clawson of the White House staff hysterically upset not because the Post was about to print a story saying he had confessed to writing the infamous "Canuck letter," but because his confession had been given one night to Post reporter Marilyn Berger over drinks in her apartment and he was afraid the story might reveal that, too; Clawson was a Nixonian family man, after all). More important, we are treated to a detailed description of the process of diggin" ~ Ron Dorfman - Chicago Tribune and Amazon Books
---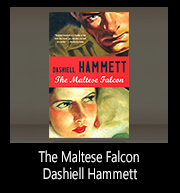 DashiellHammett - The Maltese Falcon (1930) " is the Hammett novel that jumps from the pages of its genre and into literature. It's the book that introduces Sam Spade, the private detective who seduced a generation of readers, leading directly to Philip Marlowe. Dorothy Parker, never a pushover, confessed herself "in a daze of love" such as she had not known in literature "since I encountered Sir Lancelot" and claimed to have read the novel some 30 or 40 times." ~ Robert McCrum - TheGuardian.com and Amazon Books
---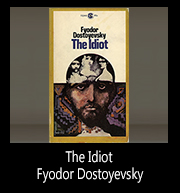 Fyodor Dostoyevsky - The Idiot (1868-9) "is a novel by the 19th-century Russian author Fyodor Dostoyevsky. It was first published serially in the journal The Russian Messenger in 1868-9. The title is an ironic reference to the central character of the novel, Prince (Knyaz) Lyov Nikolaevich Myshkin, a young man whose goodness and open-hearted simplicity lead many of the more worldly characters he encounters to mistakenly assume that he lacks intelligence and insight. In the character of Prince Myshkin, Dostoevsky set himself the task of depicting "the positively good and beautiful man".[2] The novel examines the consequences of placing such a unique individual at the centre of the conflicts, desires, passions and egoism of worldly society, both for the man himself and for those with whom he becomes involved. The result, according to philosopher A.C. Grayling, is "one of the most excoriating, compelling and remarkable books ever written; and without question one of the greatest."[3]" ~ Wikipedia and Amazon Books
---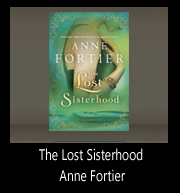 Anne Fortier - The Lost Sisterhood (2014) "Diana Morgan has focused her career as a philologist (one who engages in the study of literary text and written records), on the Amazons, the legendary warrior women of ancient Greece—and with good reason. They're rooted in her own family history. Before disappearing without a trace, Diana's grandmother used to regale her with stories about the lost tribe of warrior women. Her grandmother even went as far as to suggest that she was an Amazon herself, leading the rest of the family to doubt her mental capacity. Diana's scholarly work at Oxford University centers on the discovery and dissection of the Amazon race; however, other professors warn her that she is committing career suicide if she continues to focus on a part of history that most regard as completely fantastical." ~ BookPage® Review by Elisabeth Atwood and Amazon Books
---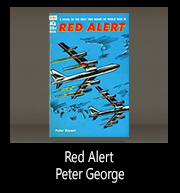 Peter George: Red Alert (1958) "SAC ATTACK!: Every minute of every hour of every day, there are American bombers in the air, loaded with H-bombs, ready to fly into action at the mere spark of the right radio signal. These are the planes and the men of the Strategic Air Command. What happens once that signal flashes is described vividly in this tensly dramatic novel. The command came to the men of the 843rd Wing, high in the air near the Soviet border. Asking no questions, obeying their standing orders, they headed straight towards their assigned targets. Had America already been attacked? Or was it the action of a single determined general, and unauthorized by the Pentagon and the president? RED ALERT is the story of the two tensest hours in human history. Is the basis for the Stanley Kubrick film, "Dr. Strangelove: Or How I Learned To Stop Worrying And Love The Bomb." Not to be confused with the later screenplay/novel by Peter George and Stanley Kubrick. This story is very different from that book and the film."" ~ FantasticFiction.com and Amazon Books
---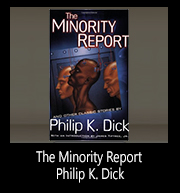 Philip K. Dick: The Minority Report (1956) &quotis a 1956 science fiction short story by Philip K. Dick, first published in Fantastic Universe. In a future society, three mutants foresee all crime before it occurs. Plugged into a great machine, these "precogs" allow the Precrime Division to arrest suspects prior to any infliction of public harm. When the head of Precrime, John A. Anderton, is accused of murdering Leopold Kaplan, a man whom he has never met, Anderton is convinced a great conspiracy is afoot."" ~ Wikipedia.org and Amazon Books
---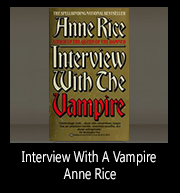 Anne Rice – Interview with a Vampire (1976) "Interview with the Vampire is a debut gothic horror and vampire novel by American author Anne Rice, published in 1976. Based on a short story Rice wrote around 1968, the novel centers on vampire Louis de Pointe du Lac, who tells the story of his life to a reporter. Rice composed the novel shortly after the death of her young daughter Michelle, who served as an inspiration for the child-vampire character Claudia. Though initially the subject of mixed critical reception, the book was followed by a large number of widely popular sequels, collectively known as The Vampire Chronicles." ~ Wikipedia.org and Amazon Books
---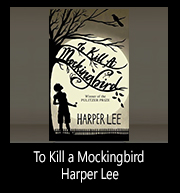 Harper Lee - To Kill a Mockingbird (1960) "To Kill a Mockingbird focuses on that gut instinct of right and wrong, and distinguishes it from just following the law. Even the titular quote: "Shoot all the blue jays you want, if you can hit 'em, but remember it's a sin to kill a mockingbird" is in itself an allegory for this message. Being in itself a generic message, the idea of 'doing what's right' obviously has a different meaning depending on when and where you're reading the book." ~ independent.co.uk.
---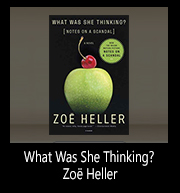 Zoë Heller - What Was She Thinking? (2003) "This is one of those disquieting novels that proffers its apparent theme then cunningly reveals itself to be about something else altogether. As its title and first pages suggest, its surface plot concerns a tabloid-pleasing sizzler of a scandal. Sheba Hart, a 41-year-old pottery teacher, arrives at a dreggy north London comp trailing the kind of tarnished glamour that sets the school's sex-starved males mildly abuzz. The suitor who presses his case first is 15-year-old Steven Connolly, a reasonably gormless lad with mild artistic proclivities, a cabbie father, and a home on an estate." ~ TheGuardian.com.
---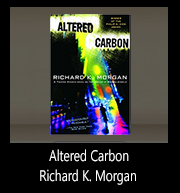 Richard K. Morgan - Altered Carbon (2003) "In the far future universe of Richard K. Morgan's debut novel Altered Carbon, human consciousness has been digitized. Every human being is implanted at birth with a cortical stack, which records every second, every thought, every experience. If you have the money (or purchase the right insurance policy), you can be brought back to life after you die by the simple expedient of implanting your stack into a new body, a process known as sleeving. The penal system no longer stores live criminals, but only their digital selves. Travelers beam their minds across space via needlecast, and wake up in new sleeves. Wars are fought by troops whose minds are downloaded into bodies on-site -- troops like the Envoy Corps, the enforcement arm of the despotic UN Protectorate, which rules Earth and its colony worlds with an iron fist." ~ sfsite.com.
---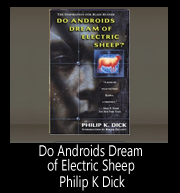 Philip K Dick - Do Androids Dream of Electric Sheep (1968) "Philip K Dick's vision of a dystopian post-apocalyptic earth is a seminal work of science fiction, created in 1968 it was way ahead of it's time and predicted such technology as the video phone. There are many ideas subtly played throughout the novel, while on the surface we've got the examination of the human condition which asks questions about identity and altruism, we've also got the religious theory of Mercerism - a pseudo-religion that offers many a clearly false hope." ~ Anthony - SF Book Reviews.
---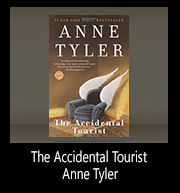 Anne Tyler - The Accidental Tourist (1985) "'The Accidental Tourist' combines comedy and tragedy without veering into farce or sentimentality. It's a novel that runs deep and showcases her ability to make the everyday both entirely recognisable and extraordinary. This novel, full of wisdom and writing that sneaks up on you with its brilliance, its insights, and its sheer humanity, gave me back my appetite for reading - while its author became an enduring professional role-model." ~ independent.co.uk