ARTS - Author Joab Stieglitz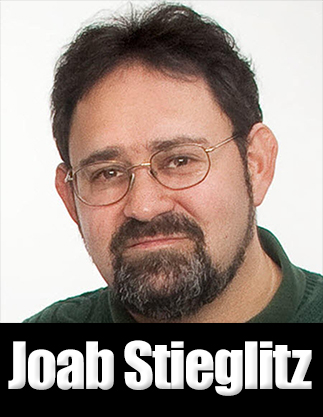 "Joab Stieglitz was born and raised in the Warren, New Jersey. He is an Application Consultant for a software company. He has also worked as a software trainer, a network engineer, a project manager, and a technical writer over his 30 year career.

Joab is an avid tabletop RPG player and game master of horror, espionage, fantasy, and science fiction genres, including Call of Cthulhu, Savage Worlds (Mars, Deadlands, Agents of Oblivion, Apocalypse Prevention Inc, Herald: Tesla and Lovecraft, Thrilling Tales, and others), Lamentations of the Flame Princess, Dungeon Crawl Classics, Advanced Dungeons & Dragons (2nd Edition) and Pathfinder.

Joab has published four novels so far in the Utgarda Series of pulp adventure novels with Lovecraftian influences set in the 1920's and 1930's. He has also written short stories about occult investigators, colonizing Venus, and the Luckiest Woman in the World.


---
THREE GREAT THINGS ABOUT COSMIC HORROR
with Joab Stieglitz

Joab has a Bachelor of Arts degree in German Language and Literature from Rutgers University, and a Masters of Science in Organization and Management with a Leadership focus from Capella University."

---
DCB REVIEW
The Old Man's Request - Utgarda 1
Fifty years ago, a group of college friends dabbled in the occult and released a malign presence on the world. Now, on his deathbed, the last of the students, now a trustee of Reister University enlists the aid of three newcomers to banish the thing they summoned.

The Old Man's Request, is Joab's first published work in the Utgarda Series of books, which is (at this time) into its second trilogy.

Joab has been writing short stories for a good portion of his life, influenced by his interest in a wide range of reading interests and his immersion in the RPG gaming world, all of which have influenced his writing.

The Old Man's Request is an occult mystery. In a summoning gone awry, five men brought forth a creature from a parallel dimension occupied by ancient beings. During the ritual, the circle was broken and one was killed and the creature was released into the realm of men and it has continued to kill.

The last living member of the group that botched the summoning, planned and assemble a team of gifted individuals to tackle the job of sending the creature back to its own plane of existence. Russian anthropologist Anna Rykov, Doctor Harry Lamb, and Father Sean O'Malley take on the dying man's request.

Joab's writing is precise and flowing. At the center of the story is Russian anthropologist Anna Rykov, with Doctor Lamb and Father O'Malley making up the team to carry out the ritual to exorcise the creature.

It sounds simple, gather the ingredients, and plan the ritual, but there are complications and it is easier said than done. Their lives are on the line.

Joab skillfully guides us through the twists and turns the trio encounter. It is a good first novel. I am beginning the second in the series.
---
GOODREADS
The Old Man's Request - Utgarda 1



As a life long gamer, many spent playing in the settings created by Lovecraft and Call of Cthulhu, the first thing that caught my eye was the cover of The Old Man's Request. The cover art captured the feel and spirit of those worlds instantly and I knew I was going to be in for a treat with this story.

The characters are well thought out and guided by Joab's deft hand with physical descriptions, speech nuances, and behavioral quirks they were brought to life quickly in my mind. Joab's attention
---
The Missing Medium - Utgarda 2



Goodreads win

This was a decent read. It was quick and interesting. The charactera really brought the story to life for me. A vook I could see myself reading again.
---
MAGIC WRITERS
Fantasy Careers: Anthropologist

Fantasy Careers is a blog series where characters from fantasy books are interviewed (via the author) about their interesting jobs and unusual careers.

Magic Writers interviews Utgarda heroin, Russian anthropologist Anna Rykov

Elise: Today, I'd like to welcome Tatyana Trevena Rykov to Magic Writer. Tatyana, can you tell us a little about your job, please?

Anna: Please, call me Anna. I hold a doctorate from Columbia University in Anthropology. Until recently, I had been an adjunct professor of Anthropology at Reister University, a small private college in Wellersburg, New York. I am currently in the employ of the Longborough Foundation for Ethnographic Research as a field researcher.
---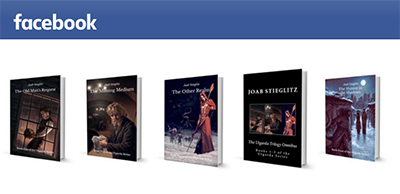 Joab's Facebook
---