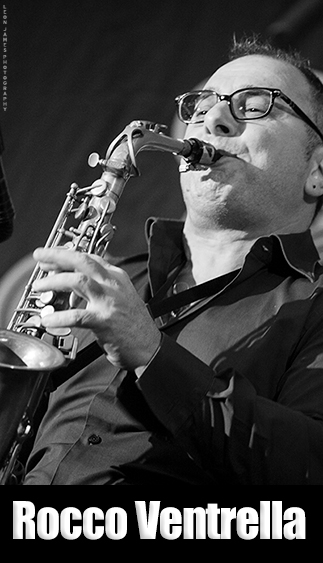 "The Italian American saxophone player Rocco Ventrella has enjoyed a Pre-Grammy Nomination Contemporary Jazz Best Album 2007 Top 50 and scored Top 20 smooth jazz radio stations with 5 tracks of the CD: Soulful Strut, Winelight, Alleria, On The Night, and Give Me The Groove and gotten quotes from George Duke, Everette Harp, Dave Koz, Marion Meadows, Chris Standring and more. Rocco Ventrella appeared in selected jazz festivals include the James Brown Festival in Georgia, the 1° Annual Smooth Jazz Festival in Austria, The Cube Smooth Jazz Festival with Brian Culbertson in Austria, the Augsburg Smooth Jazz Festival in Germany plus performances in Luxembourg, the UK, the USA, the France. Actually Rocco continuous to play in the world. He shared and sharing the stages with most respected smooth jazz artists such as Peter White, Candy Dulfer, Renato Falaschi, Oli Silk, Mindi Abair, Paul Brown, Gerald Albright, Brian Culbertson, Nick Colionne, Jackiem Joyner, Nils, Jessy J., Marion Meadows, Jaared, Jonathan Fritzen and more."
~ Extract from biography
---
Rocco Ventrella - Another Time (2015)
---
BIOGRAPHY:
ROCCO VENTRELLA - Saxophonist, Composer
"One can only smile and enjoy when hearing the music of Rocco Ventrella. The joy of his music that exudes from his soul is undeniable. His passion for smooth jazz is so obvious with every note he plays. With "Give Me The Groove" CD, released on February 2007, Ventrella has been Pre-Nominated Grammy Award Contemporary Jazz Best Album 2007 Top 50.

After performing in over 20 different countries and playing for hundreds of others records artists for many years, Ventrella discovered the great saxophone player Grover Washington, Jr. in the mid-90s. Ventrella was captivated by the sound and the groove of Grover and for this reason Grover will remain his "virtual" teacher forever. On the 2005 Ventrella recorded, arranged and produced the "Tribute To Grover Washington, Jr." CD in memory of the late, great saxophone player. This remarkable recording originally contained just five tracks: "Winelight", "Let It Flow", "Make Me a Memory", "Mr. Grover"(original by Ventrella) and "Come Morning". However, it was "Winelight" that made Rocco a household name on Smooth Jazz stations across the Internet. Winelight was selected by Sky.fm as one of "The Best Of 2005," along with other 14 tracks. Ventrella continued to create new recordings featuring his own compositions, including the soulful and haunting I Receive Your Love. The "Tribute To Grover" and "I Receive Your Love" CDs brought Ventrella to the attention of American producer Bruce Nazarian (he played the synclavier on the "Giving you the best that I got" Anita Baker's CD, Millie Scott, The Automatix), and an international alliance was born. With Give Me The Groove CD, produced by Bruce Nazarian and with the collaboration of his friend-pianist Renato Falaschi, Ventrella received a Pre-Grammy Awards Nomination Best Contemporary Jazz Album 2007 and scored Top 20 smooth jazz radio stations with 5 tracks of the CD: Soulful Strut, Winelight, Alleria, On The Night and Give Me The Groove. Also Ventrella has gotten quotes from George Duke, Everette Harp, Dave Koz, Marion Meadows, Chris Standring and more.

Rocco Ventrella was born in Bari, Italy and began playing saxophone at age of twelve. As a young boy, he remembers when his father, a lover of jazz music, gave to him an album of Duke Ellington and Ventrella was captured by the sound of the sax of Johnny Hodge and a love was born. Ventrella was trained jazzly, but switched to the clarinet at age 15 enrolling himself at Conservatory of Music of Bari and abandoning the sax for seven years. During this time Ventrella had nostalgia of the saxophone, the love for the sax was so intense. "The clarinet wasn't quite expressive enough for me," he says. "I really connected more with jazz and funk. So I picked up the saxophone changing my style immediately."

Ventrella begins performing in alot of jazz clubs of his city and out of the city and played for over 25 years in a local jazz big band where famous artists have been guests such as Lee Konitz, Art Farmer, Dizzy Gillespie, Ernie Wilkins, Tony Scott, Chet Baker, Eddie "Lockiaw" Davis, Bob Mintzer and more. "I always loved American music and the people," he says. Ventrella's first official gig in the U.S. has been in Augusta, GA. where him was invited to playing at James Brown Festival 2006 that headlined James Brown. By the age of 30 Ventrella had performed on national Italian television several times and toured the world with some famous italian singers.

Actually Ventrella continuous to play in the world and he has shared and sharing the stages with most respected smooth jazz artists such as Peter White, Marion Meadows, Candy Dulfer, Jaared, Oli Silk, Renato Falaschi, Mindi Abair, Jessy J., Brian Culbertson, Nick Colionne, Jackiem Joyner, Nils, Paul Brown, Gerald Albright, Jonathan Fritzen and more."
~ From Official Biography (pdf)
---
REVIEWS:
Rocco Ventrella - Sweet Temptation (2012)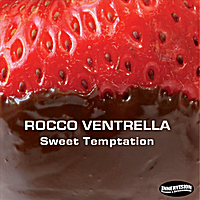 "Well, I haven't run into a Rocco Ventrella release since 2007 when his Give Me the Groove CD made its entry into the world of smooth jazz. It's refreshing to see that the saxman still knows how to work the soul out of a sax. Here on his latest, Sweet Temptation, he conjures up a mix of funk, slick & smooth jazz, and a nice touch of mellow R&B."
~ thesmoothjazzride.com
---
Rocco Ventrella - Give Me The Groove (2007)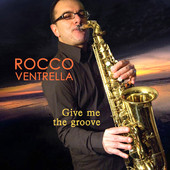 "Rocco Ventrella hails from Bari, Italy. From 1983 until 2005 Ventrella played in the Big Band "J.S.O." of Bari where he appeared with an impressive list of artists such as: Lee Konitz, Eddie "Lockjaw" Davis, Benny Bailey, Chet Baker, Paolo Fresu, Enrico Rava, Tullio De Piscopo, Ernie Wilkins, Art Farmer, Maurizio Giammarco, Gianni Basso, Lee Konitz, Tony Scott, Dizzy Gillespie, G. Gaslini, D. Goykovic, Bob Mintzer and others. His first solo project was Tribute To Grover Washington, Jr. (2005) containing three tracks: Winelight, Let It Flow and Make Me A Memory. In addition, Ventrella has some new recordings featuring his own compositions, including the soulful and haunting I Receive Your Love. The surprising success of this album especially the positive reaction of critics encouraged Rocco to record Give Me The Groove (2007)."
~ HBH - smooth-jazz.de
---
VIDEOS:
Rocco Ventrella - Winelight
---
Rocco Ventrella - "Stay Close To Me"
---
Rocco Ventrella - "Alleria"
---
Back to the Top - Back to the Music page