MUSIC - Ray Obiedo, Guitarist, Bandleader, Producer and Engineer
---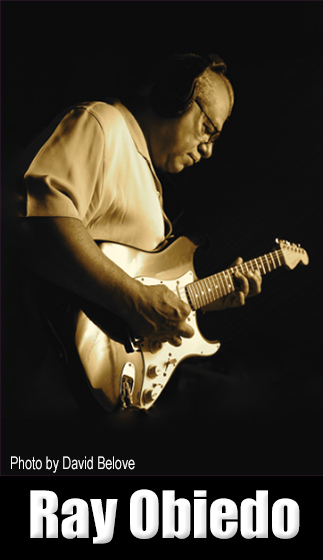 Ray is orginally from the San Francisco area, and grew up in East Bay. While music was a persistent influence in his early years, he "didn't begin seriously studying guitar until his last year in high school." Ray became "focused on mastering his instrument and learning the craft of songwriting throughout the 70's and 80's" and people began taking note. He began "performing with many of the jazz community's most celebrated stars including legendary jazz organist Johnny "Hammond" Smith, trombonist Julian Priester, Azteca featuring Pete & Sheila Escovedo, Fourplays' Harvey Mason. A world tour in 1978-79 with jazz superstar Herbie Hancock is still one of Ray's most treasured musical memories." As a bandleader, he "lead such popular local bands as the fusion ensemble Kick (featuring a very young Sheila E. on drums and long-time Sonny Rollins pianist Mark Soskin) and the funk-rock group Rhythmus 21 which showcased many of the Bay Area's leading singers." "As a session player, Ray's guitar work has been nicely presented on albums by artists as diverse as Lou Rawls, George Duke, Brenda Russell, Herbie Hancock, Sheila E & the E Train, Freda Payne, The Whispers, The Delfonics as well as solo albums by jazz trumpeter Eddie Henderson, former Yellowjackets' saxophonist Marc Russo and Meters drummer Zigaboo Modeliste. It was also Obiedo's memorable guitar solo that so sweetly highlighted sax star Grover Washington Jr's last hit cover of the classic single 'Soulful Strut'." "Ray has contributed source music to major motion pictures "Internal Affairs" starring Richard Gere and "A Shock to the System" starring Michael Caine. Ray also collaborated with singer/songwriter Teresa Trull for the soundtrack to Nicloe Conn's "Claire of the Moon"." He has written songs for The Whispers, Tower of Power, Andy Narell, Sheila E, Pete Escovedo Orquestra, Marion Meadows, Linda Tillery, guitarist Bruce Forman, master funk drummer David Garibaldi and percussionist Bill Summers. As a music producer/engineer, he has produced his own album projects and has produced and or engineered a variety of major and independently released CD's. "Obiedo co-produced guitarist Joyce Cooling's 1997's highly successful release "Playing it Cool" for Heads Up Records, keyboardist Tom Grant's "Tune It In" for Windhill Jazz Records and saxophonist Marion Meadows' "Next To You". His most recent co-production and engineering credit includeds Amikaeyla's "Being in Love" featuring bass superstar Esperanza Spalding." Ray launched his solo recording career on the Windham Hill Jazz label, recording and releasing five contemporary jazz albums; "Perfect Crime" (1990), "Iguana" (1991), "Sticks & Stones" (1993), "Zulaya" (1995) and "Sweet Summer Days" (1997). "Sticks & Stones" "peaked at No. 7 on Billboard's contemporary jazz chart and remained in the top 25 for more than 10 weeks." In 2015, Ray released "There Goes That" with an all-star group of Jazz musicians backing him up, "including Miles Davis alumni Kenny Garrett, percussionist Sheila E, steel pan master Andy Narell and current Santana members percussionist Karl Perazzo and keyboardist David K Mathews." In 2016, Ray released is eighth album, "Latin Jazz Project Vol. 1" on Rhythmus Records which "is a collection of Latin Jazz standards, including three of Obiedo's original compositions. Obiedo enlisted some of the music industries top musicians and longtime co-horts for the project." Four of Ray's CD's, "Sweet Summer Days", "Modern World", "There Goes That" and "Latin Jazz Project Vol 1" were recorded at his Werewolf Recording facilities in the Oakland Hills. It's the primary reason Ray feels more excited than ever about his recording future. In 2019, he released his ninth album "Carousel" nationwide on the Rhythmus Records label . Indeed, the world of contemporary jazz guitarist Ray Obiedo is a highly energized and hypnotically rhythmic soundscape revealing all the passion, flavor, color, and style of the Northern California region which conceived, nourished and inspired the musical soul of this fascinating and prolific jazz artist.

---
CD RELEASE:
Ray Obiedo - Latin Jazz Project, Vol. 2 (2021) on Rhythmus Records, is the 10th release by the Bay Area guitarist and composer. This project is a collection of Obiedo's original Latin Jazz compositions, including one Jazz standard by composer/arranger Gerald Wilson. Obiedo enlisted some of the music industry's top musicians and longtime cohorts for the project. Yellowjackets' reed man Bob Mintzer, percussionist extraordinaire Sheila E., flutist Norbert Stachel, trumpeter Mike Olmos, percussionist Peter Michael Escovedo all make significant appearances. Santana members: keyboardist David K. Mathews, trombonist and arranger Jeff Cressman, and percussionist Karl Perazzo also contribute their expertise. This collection also features Tower of Power drummer David Garibaldi, Hungarian pianist Peter Horvath, steel pan player Phil Hawkins, vocalists Lilan Kane, Sandy Cressman & Jenny Meltzer and Dutch brothers Marc and Paul van Wageningen on bass and drums."
---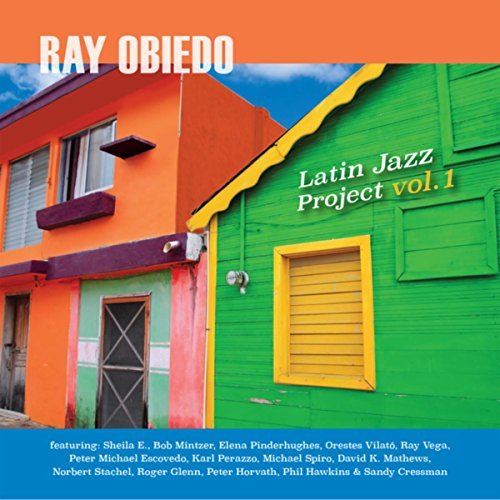 "Ray Obiedo: "Latin Jazz Project Vol. 1" on Rhythmus Records, is the 8th release by the Bay Area guitarist and composer. This project is a collection of Latin Jazz standards, including three of Obiedo's original compositions. Obiedo enlisted some of the music industries top musicians and longtime co-horts for the project. Percussionist Sheila E., Yellowjackets reed man Bob Mintzer, flutists Elena Pinderhughes and Roger Glenn, trumpeter Ray Vega, timbale master Orestes Vilató, percussionist Peter Michael Escovedo and vocalist Sandy Cressman all make significant appearances. Santana members David K. Mathews, Karl Perazzo and Jeff Cressman also contribute their expertise."

---
REVIEWS: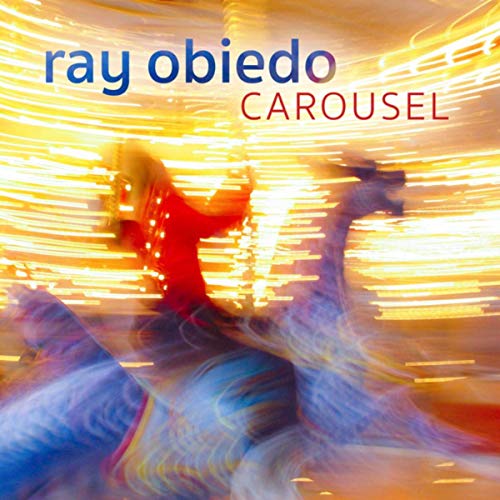 "Ray invited 32 musicians to work with him on "Carousel", with many coming from his hometown area of Northern California where they work with local stalwarts such as Tower of Power and Santana. Some of the better known guests include Bob Mintzer, Toots Thieleman, Peter Garibaldi and Andy Narell. As mentioned earlier, every track carries a distinctive rhythm and flavor as Ray attempts to cover all the bases. Two of the more energetic songs come early on with the RnB of "Jinx" and the Latin drive of "Sharp Aztec". Bob Mintzer's funky sax solo on "Modern World" is also a winner. Possibly the top track though is a mystical cover of Mancini's, "Lujon". First of all, it is a Mancini composition, and secondly, the ambient drift and arrangement on this track has a more modern sound. A couple other songs seem geared towards the radio in a smooth jazz context. Throughout "Carousel", Obiedo plays soulful licks and solos that recall George Benson and Wes Montgomery, two other guitarists who were adept at combining hard bop grit with pop sheen. "
---
A Latin Jazz Album Full Of Traditional Smarts And Crossover Appeal - There Goes That (2015)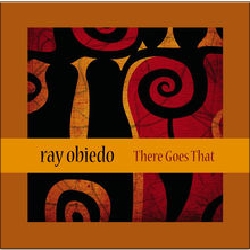 "Obiedo mixes smart studio production and arrangement with a rich knowledge of both jazz and Latin traditions on There Goes That, creating a product that is both accessible and inspiring. Yes, there's an element of smooth jazz here, but not in an overtly commercial way. The tradition seems embellished by the use of synthesizers and electric instruments, as opposed to overwhelmed by them. There's no doubt that Obiedo knows the jazz tradition well – there's hints of Wes Montgomery, shadows of Miles Davis, and references to Herbie Hancock at various points on the album. Obiedo's knowledge of Cuban and Brazilian rhythms allow him to showcase them traditionally, but also find the points where they connect to funk and pop. His years of performance experience shine through his large cast of musicians, which range from Santana band members Karl Perrazo, Bill Ortiz, and Jeff Cressman to Bay Area Latin music icons Michael Spiro and Roger Glenn, as well as Miles Davis alumni Kenny Garrrett. Obiedo weaves all these elements together into a musical statement that certainly could be considered smooth jazz, but it's not confined by that label – There Goes That is a smartly produced Latin Jazz album full of traditional smarts and crossover appeal that beautifully highlights Obiedo's performance and production skills."

---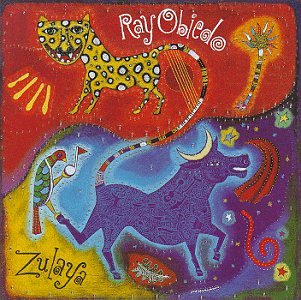 "Out of all the expressive instruments, the guitar's range and mobility seems to make it the one most suited for a performer with a big ego. But Ray Obiedo's success as a worldbeat pop-fusion guitarist may be due to the way he shuns that idea. He's never been one to dominate his own compositions, and this allows for the fascinating textures and exotic timbres his vision reaches. "

---
VIDEOS:
Ray Obiedo - Villa Capri
---
Ray Obiedo - Macondo
---
Ray Obiedo - One Wish
---
Ray Obiedo - La Samba
---
Ray Obiedo - Real Life
---
Ray Obiedo - Sweet Summer Days (feat. Peabo Bryson) (HD)
---
Back to the Top - Back to the Music page