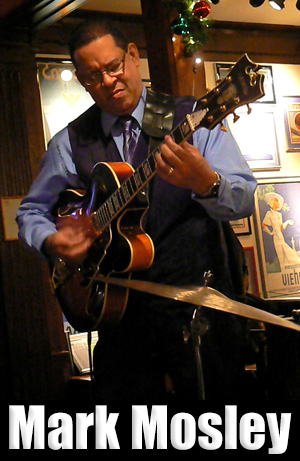 Mark was Born in Arkansas, but saw a lot of the world because his parents were career military. When he was old enough, Mark followed the military career path into the U.S. Army from which he eventually retired, then served in a reserve capacity for a number of years. Mark began playing guitar when he was 11, first learning to emulate the playing of BB King. Later he played in school bands and was part of R&B and Jazz bands. Through the support of his family members Mark kept faith with his music, which has evolved into a mellow, smooth and characteristic sound for him. He has performed with many musical greats. He toured with Lou Donaldson and recalls performing at the Village Vanguard NYC with Lou Donaldson and Dr. Lonnie Smith. Mark has also shared the stage with Gary Bartz, Keter Betts, and many others. Mark has been a band leader for several years, which also includes while living as a civilian in the Heidleburg Germany region. Some of the major venues performed in as a band leader in the DC and Baltimore area are Blues Alley, Montpelier Arts Center, Twins Jazz, Md. Public TV, WJZ-TV ch. 13 (Baltimore), WPFW 89.3 FM radio interviews/airplay, and various book and music outlets.
---
INTERVIEW:
24k Music Network show
WELCOME TO THE WORLD featuring MARK MOSLEY
---
ARTICLES: (Excerpt)
CD Review Featured in Jazz Improv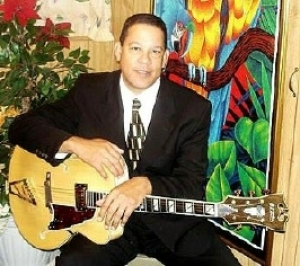 "Mark Mosley is an excellent guitarist with a clear tone, a harmonically advanced style and a swinging approach. Born in Arkansas, along the way he has worked with Lou Donaldson, Gary Bartz, Keter Betts and Dr. Lonnie Smith in addition to his own groups. Mosley's tone and style at various times is reminiscent of Pat Martino, Russell Malone, Kenny Burrell and others in the modern straight ahead idiom. He builds up his solos logically, takes some chances, and yet always sounds relaxed and confident, even at faster tempos." ~ Scott Yanow - jazzreview.com
---
Local Guitarist Preps New CD's Release with Upcoming Performance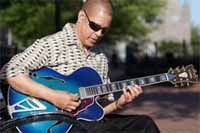 "Since his initial release, Mosley has received praise from numerous music critics. His latest album is a collection of smooth jazz pieces complete with new renditions of Anita Baker's "Sweet Love" and Errol Garner's jazz standard "Misty." For this project, Mosley called on a collection of talented artists including bassist Stanley Banks, pianist Onaje Allan Gumbs and drummer Buddy Williams." ~ Afro Staff - AANIC - African-American News & Information Consortium
---
VIDEOS:
Mark Mosley & Band (Mid Atlantic Jazz Fest) performing "Sweet Love"
---
Mark performing "Michelle"
---
Back to the Top - Back to the Music page