MUSIC - Keila Abeid, Singer/Songwriter En Portugues
---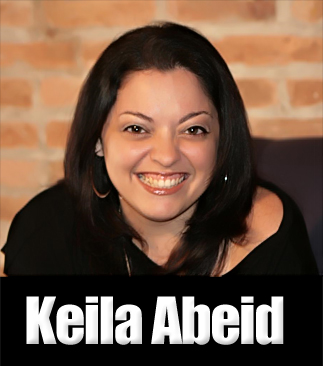 Keila is a native of São Bernardo do Campo in Brazil. The desire to sing blossomed in her at an early age. She began singing at her church when she was six. While growing up she studied many styles and types of music - she studied popular music, musical theory, popular harmony and piano at Fundação das Artes and ULM (São Paulo Universidade Livre de Musica), two of the most important music schools in Brazil. Around this time, she began traveling from São Paulo to perform with the quartet. In 2003 she performed as a solist in Theatro São Pedro, on a tribute to Elis Regina. From that point on, she began singing Brazilian music and jazz with a quartet. They performed in the main houses of São Paulo. Where she had the opportunity to perform beside great musicians like Filó Machado, Itamar Collaço, Rogério Botter Maio, Débora Gurgel among others. In January of 2007, Keila was invited to participate in a tribute to Elis Regina, together with other singers such as Silvia Maria, Adriana Godoy and the great Fátima Guedes.
---
Keila on Reverbnation
---
In March of 2008 she created and performed the concert "No Balanço Pilantragem", a tribute to singer Wilson Simonal. Later in that same year she was invited to participate in André Madi's show, in Sesc Santana, where she shared the stage with Marcelo Mariano and Adriano Trindade. At the beginning of 2009 Keila organized her trio, with her on vocals, Fábio Leandro on piano and Filó Machado on guitar. In that same year, she launched a project to complete work she had begun five year before. Her first CD is titled "Muito Prazer" which in Portuguese has double meaning, "Too much pleasure" and "Nice to meet you", with a Brazilian repertoire of composers like Rogério Botter Maio, Débora Gurgel, Conrado Paulino and others that also stand out in the world of music. Keila is producing a new CD with the musical direction of Fábio Leandro.
---
VIDEOS:
Keila Abeid no Esquina da Cultura - JustTV - 28/05/11
---
Keila Abeid Trio - Balanço Zona Sul
---
Ale Machado, Keila Abeid e Filó Machado
---
Back to the Top - Back to the Music page