MUSIC - Johannes Linstead - guitarist, singer, songwriter and multi-instrumentalist
---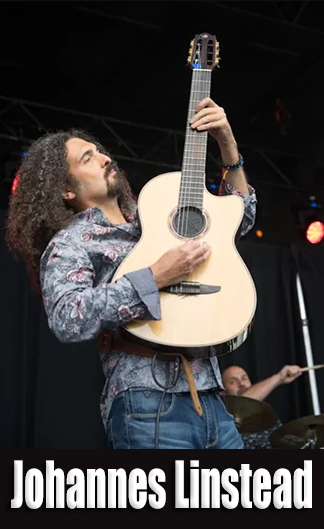 Johannes is from Toronto, Canada and is an award winning "World Music" multi-instrumentalist. He plays guitar, piano, mandolin, bouzouki, bass, wood flute and various percussion. He is "recognized internationally as one of best selling guitarist/composers in the nouveau flamenco genre". While growing up, Johannes and his parents spent a lot of time traveling to Spain, Latin America and the Caribbean. Because of his father's interest in Spanish culture, it had a strong influence in all their lives. His mother taught Latin dance. While traveling with his parents in the Caribbean, Johannes was drawn to the music of the islands. He taught himself Spanish and Latin dance. His interest in learning the music lead to his befriending a number of island musicians, which began his musical journey towards learning to play. From his bio: Influenced deeply by the journeys he experienced as a youth, Johannes states: "The integration of the many cultures I have experienced, from Spain, to the Caribbean Islands, to Latin America, have moved me to create new rhythms and sounds. Experiencing these cultures - not just the music but also the people's everyday triumph over adversity - is what inspires my music."
---
Johannes on Reverbnation
---
SEVARA:
Yoga - a way of life
"Yoga is not a religion, nor is it simply a set of exercises. Yoga is a way of life, a way to add radiance to your being.".
Living in Bliss
"Man has throughout history evolved greatly in terms of technology and science. Both have theoretically made life much easier, but yet we are still chained to old thought patterns that have not served us spiritually nor the beautiful planet which we must all share."
Inspirations
"To love others you must first have the capacity to truly love yourself in all your greatness and with all your imperfections. When you can accept yourself as perfectly imperfect, suddenly you are able to accept others and see them as a mirror of your self"

---
INTERVIEW:
Johannes Linstead interview by Ariella Banks
---
REVIEWS:
Johannes Linstead: Azul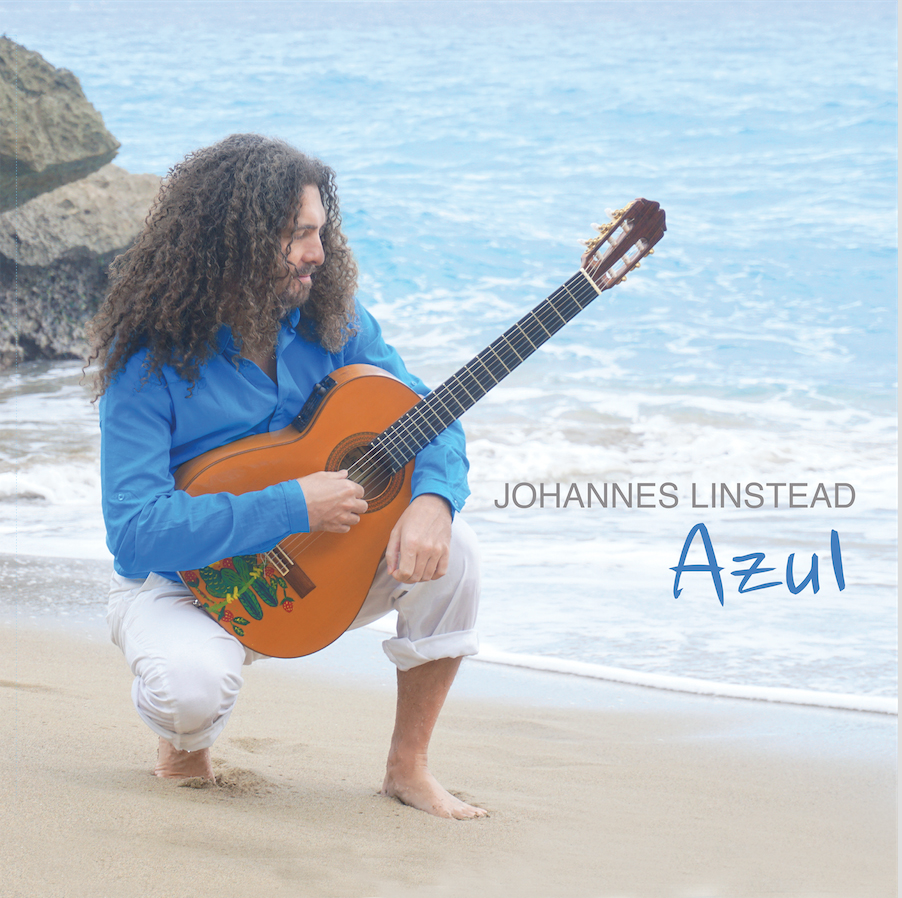 "Johannes' new album 'Azul' is a fiesta of Spanish and electric guitars accented with lilting trumpet, piano, accordion, and spicy Latin percussion, whisking the listener away on a musical vacation to the sunny climates of the tropics. Recorded in Toronto and the Dominican Republic the album features Johannes' signature lightning-fast fretwork, unforgettable melodies, sultry vocals, and rhythms that ignite the soul."

---
Johannes Linstead – Tales of a Gypsy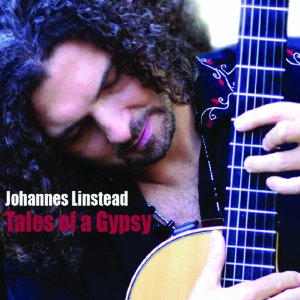 "Multi-award winning guitarist Johannes Linstead who has created a culture within the culture of Latin music with his flavorful style of World and flamenco offerings, is back again with another exotic treat of 11 tracks he collectively calls Tales of a Gypsy (to be released on Oct. 22), an intoxicating blend of pulsating rhythms, sweet melodies, and the diversity of World sound for which he has often been noted. As for his inspiration for this project and its title, Linstead says, "I travel around the world, and each of my compositions is like another tale to be told. I feel like I'm following in the footsteps of the original gypsies who traveled wherever they wanted and spread ideas, culture, and art as they went." This album has that very gypsy feel in addition to that very Linstead expression and overall feel."

---
Johannes Linstead and the Mistico Festival
"Its one occasion when musicians gather at the local level to produce music, and another when top performing artists from around the globe unite in a music festival that reaches the attention of worldwide audiences and achieves a high level of acclaim. Johannes Linstead is an Award Winning Canadian guitarist and multi instrumentalist proving his acclaimed talents once again by his current release. Showcasing his lively artisanship on Spanish guitar, Mistico becomes the well centered focal point and international meeting place for dedicated music professionals uniting from Canada, Spain, Cuba, Greece, Iran, and Venezuela."

---
Yahoo Music Bio
"Instrumentalist Johannes Linstead is not an easy artist to categorize. Some listeners have described the acoustic guitarist's ambitious, far-reaching albums as new age (although he is much more energetic than new age artists are typically known for being), and others have labeled him nuevo flamenco (that is, modern flamenco-pop rather than traditional straight-ahead flamenco). But while some of his acoustic guitar playing is, in fact, relevant to Spain's nuevo flamenco scene, the truth is that contemporary flamenco is only a part of what the unpredictable, highly eclectic Linstead does. If any one term best summarizes Linstead's diverse albums, it would be "world fusion."

---
VIDEOS:
Johannes Linstead Live at Anthology San Diego
---
September Remembered - a message of hope.
---
Johannes Linstead - Live

---
Back to the Top - Back to the Music page