MUSIC - Johannes Linstead - guitarist, singer, songwriter and multi-instrumentalist
---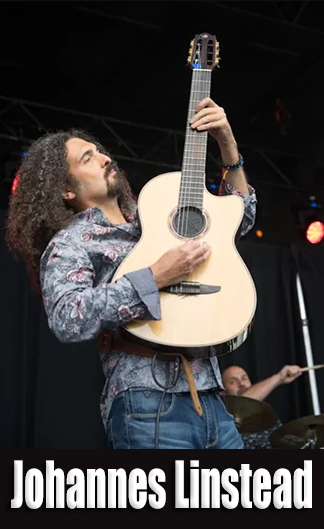 Johannes is from Toronto, Canada and is an award winning "World Music" multi-instrumentalist. He plays guitar, piano, mandolin, bouzouki, bass, wood flute and various percussion. He is "recognized internationally as one of best selling guitarist/composers in the nouveau flamenco genre". While growing up, Johannes and his parents spent a lot of time traveling to Spain, Latin America and the Caribbean. Because of his father's interest in Spanish culture, it had a strong influence in all their lives. His mother taught Latin dance. While traveling with his parents in the Caribbean, Johannes was drawn to the music of the islands. He taught himself Spanish and Latin dance. His interest in learning the music lead to his befriending a number of island musicians, which began his musical journey towards learning to play. From his bio: Influenced deeply by the journeys he experienced as a youth, Johannes states: "The integration of the many cultures I have experienced, from Spain, to the Caribbean Islands, to Latin America, have moved me to create new rhythms and sounds. Experiencing these cultures - not just the music but also the people's everyday triumph over adversity - is what inspires my music."
---
Johannes on Reverbnation
---
Mentions:
Yahoo Music Bio
"Instrumentalist Johannes Linstead is not an easy artist to categorize. Some listeners have described the acoustic guitarist's ambitious, far-reaching albums as new age (although he is much more energetic than new age artists are typically known for being), and others have labeled him nuevo flamenco (that is, modern flamenco-pop rather than traditional straight-ahead flamenco). But while some of his acoustic guitar playing is, in fact, relevant to Spain's nuevo flamenco scene, the truth is that contemporary flamenco is only a part of what the unpredictable, highly eclectic Linstead does. If any one term best summarizes Linstead's diverse albums, it would be "world fusion."


~ Alex Henderson - Yahoo Music
---
Johannes Linstead: Azul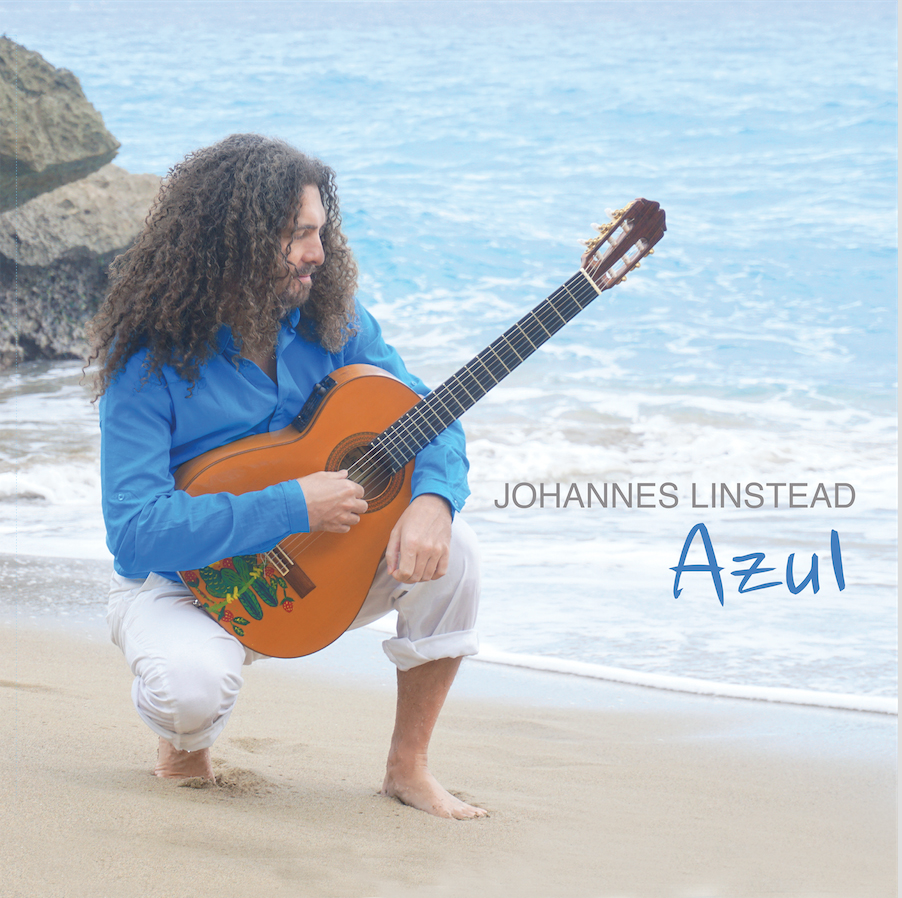 "Johannes' new album 'Azul' is a fiesta of Spanish and electric guitars accented with lilting trumpet, piano, accordion, and spicy Latin percussion, whisking the listener away on a musical vacation to the sunny climates of the tropics. Recorded in Toronto and the Dominican Republic the album features Johannes' signature lightning-fast fretwork, unforgettable melodies, sultry vocals, and rhythms that ignite the soul."


- PhaseGlobalRadio.com
---
INTERVIEW:
Johannes Linstead interview by Ariella Banks
---
REVIEWS:
Johannes Linstead: Bohemian Strings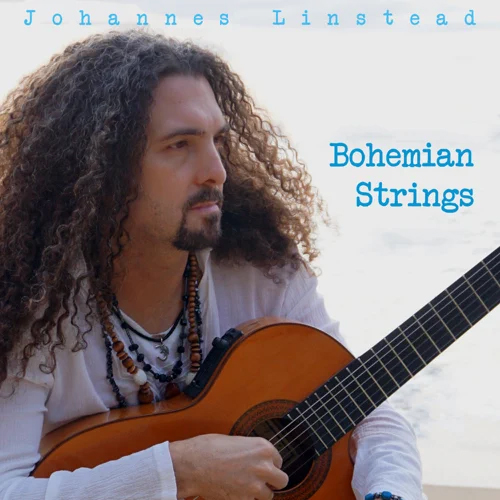 "Bohemian Strings is the eleventh studio album from Canadian composer/guitarist extraordinaire Johannes Linstead, and what a joyful burst of musical fireworks it is! The eleven colorful tracks include artists from Greece, Palestine, France, Canada, Australia, Iran and the Dominican Republic co-mingling their cultures and musical influences by way of a fascinating assortment of musical instruments. All eleven tracks were composed by Linstead and feature him performing on Spanish guitars, piano and percussion effects. Strong rhythms and exciting melodies make it almost impossible to listen to this album quietly, so crank up the volume and enjoy the heck out if it! "

---
Johannes Linstead: Mediterranea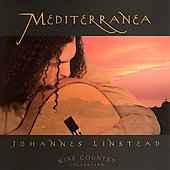 "Johannes Linstead has been busy releasing exquisite compositions ever since his freshman effort Sol Luna Tierra back in 1999. While Mediterranea represents his first production away from his prior recording label Real Music, not a heartbeat was missed as Linstead once again quickens the pulse with this exotic offering. However, it is not necessarily all about celebrating but also about romance with an ever-expanding world stage. "

---
Articles:
Johannes Linstead – Tales of a Gypsy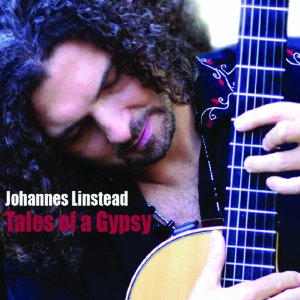 "For Johannes Linstead, accolades of his music by even the most popular music sites, however important, are welcomed but may have become commonplace. As the recipient of an impressive number of top music awards, a few include the honors of Best World Album, Best Acoustic Instrumental Album, Guitarist of the Year, World Artist of the Year, in addition to making the Billboard Top 10 Charts. Tales of a Gypsy has 11 new songs by the champion Latin style guitarist you are sure to love. Beginning with the first song Jungle Love the listener is drawn into the exotic instrumental wonder in which Johannes Linstead thrives."

---
Johannes Linstead and the Mistico Festival
"Its one occasion when musicians gather at the local level to produce music, and another when top performing artists from around the globe unite in a music festival that reaches the attention of worldwide audiences and achieves a high level of acclaim. Johannes Linstead is an Award Winning Canadian guitarist and multi instrumentalist proving his acclaimed talents once again by his current release. Showcasing his lively artisanship on Spanish guitar, Mistico becomes the well centered focal point and international meeting place for dedicated music professionals uniting from Canada, Spain, Cuba, Greece, Iran, and Venezuela."

---
VIDEOS:

Johannes Linstead Live at Anthology San Diego
---
Johannes Linstead - Tropico Inspired Music - Cafe Tropical
---
Johannes Linstead - Siempre (Now and Forever)
---
Johannes Linstead - "The Garden of Forever"

---
Back to the Top - Back to the Music page