MUSIC - Ana Paula Moreti - Singer
---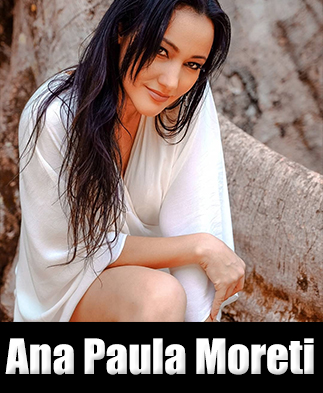 Ana Paula is from Campinas - Sao Paulo, Brazil, where she grew up dreaming of becoming a singer. Her dream became a reality in 1996 at the age of 18, when she began her musical career. After recording her first independent album entitled "One Essence," she toured Brazil "as a backing vocalist for renowned artists, and participated in many festivals and events". It was at one such event that she met pianist, producer, songwriter and arrnger Eumir Deodato. During this time, while Touring, she opened shows for a number of well known Brazilian entertainers like Almir Sater and Renato Teixeira, and participated in festivals and events for MTV. She was called to perform on programs like Fabio Jr, also on the Rede Record, and with Amaury Jr, when he worked at the Pioneers. While working on the Pioneer network, she shared the stage with Emilio Santiago. Music is Ana Paula's driving force and passion. Her desire to expand her music led her to study both piano and guitar to enrich her skills. She attended the Methodist University of Piracicaba, while working on a degree in the School of Music. Through blending the colors and rhythms of Brazilian music with the richness of jazz," but she does not limit herself. She also performs" pop music" Ana Paula sings with Eletro Pocket.
---
SOUNDCLOUD:
---
ELETRO POCKET: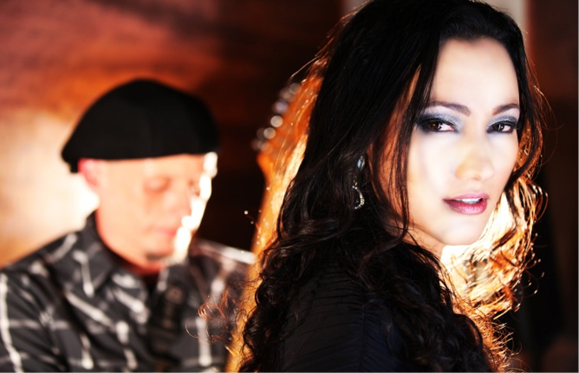 Imagine a mix of jazz, bossa nova, lounge, pop, drum... add a dash of brazilian swing and a beautiful and delicate voice. Complete with the modern sound of synthesizers. This is the recipe for "Eletro Pocket", an amazing musical experience by Paula Moreti and Renato Guizelini. The duo gave a totally unique beat for brazilians and internationals hits. And they also added their own original compositions. Among all of Eletro Pocket's releases are John Mayer, Elis Regina, Madonna and even Foo Fighters - the remix of "Times Like These" by DJ Tom Hopkins is already a big hit on the internet and radio stations.
| | |
| --- | --- |
| | Eletro Pocket - Times Like These: |
"The name comes from our essence which is electronic, that's why Eletro. Pocket means what we are a small group. Eletro Pocket came when Renato invited me to record a couple of songs", says Paula Moreti. "So, we went to the studio and we did the voice and the guitar parts. The idea of changing the songs was already in his mind. As we were working brand new ideas were coming up to our minds, so, we started adding new rhythms, instruments and, of course, the electronic music." Members: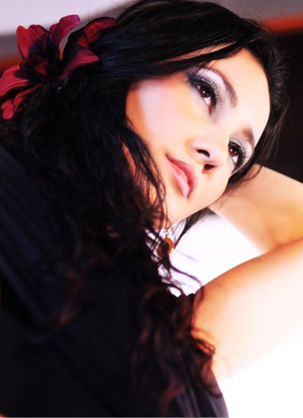 Paula Moreti is from Campinas - São Paulo and she always had this special dream: to sing. In 1996, when she was only 18, her dreams came through. She began her career as a singer. Right after she recorded her first independent CD called "Uma Essência" (An Essence) - which was a huge success. Paula started her tour across the country as a backing vocalist for renowned artists and participated in festivals and events. One time received a comment from Eumir Deodato about his work, saying: "Paula, you sing so beautiful! I'd give anything to keep up with his career slowly!" Currently, Paula sings and enchants everybody with "Eletro Pocket" and remains the beauty and art on stage.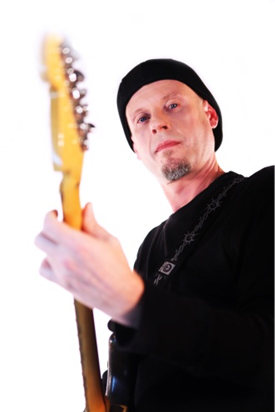 Renato Guizelini, is a multitasking musician, producer and arranger, he idealized Eletro Pocket and added Paula's Moreti vocals to that. He produced a dozens of jingles, trails and spots for radio, cinema and TV. However, that's wasn't enough for him. Renato has been highlighted in the festival "Association for Multi Image" in Los Angeles because of the award-winning film "Forum" which he was the Advertising producer. Renato has been the producer of the CDs from Falamansa (forró) and Planta e Raiz (reggae). Besides that, he is always writing songs, without any order.
---
VIDEOS:
Ana Paula Moreti - Já Não Somos Dois
---
Ana Paula Moreti - Fields of Gold
---
Eletro Pocket - Times like these (Video DJ Tom Hopkins)
---
Ana Paula Moreti Boleros e canções 2
---
Alexandre Cunha's Group - featuring Ana Paula Moreti
---
Back to the Top - Back to the Music page